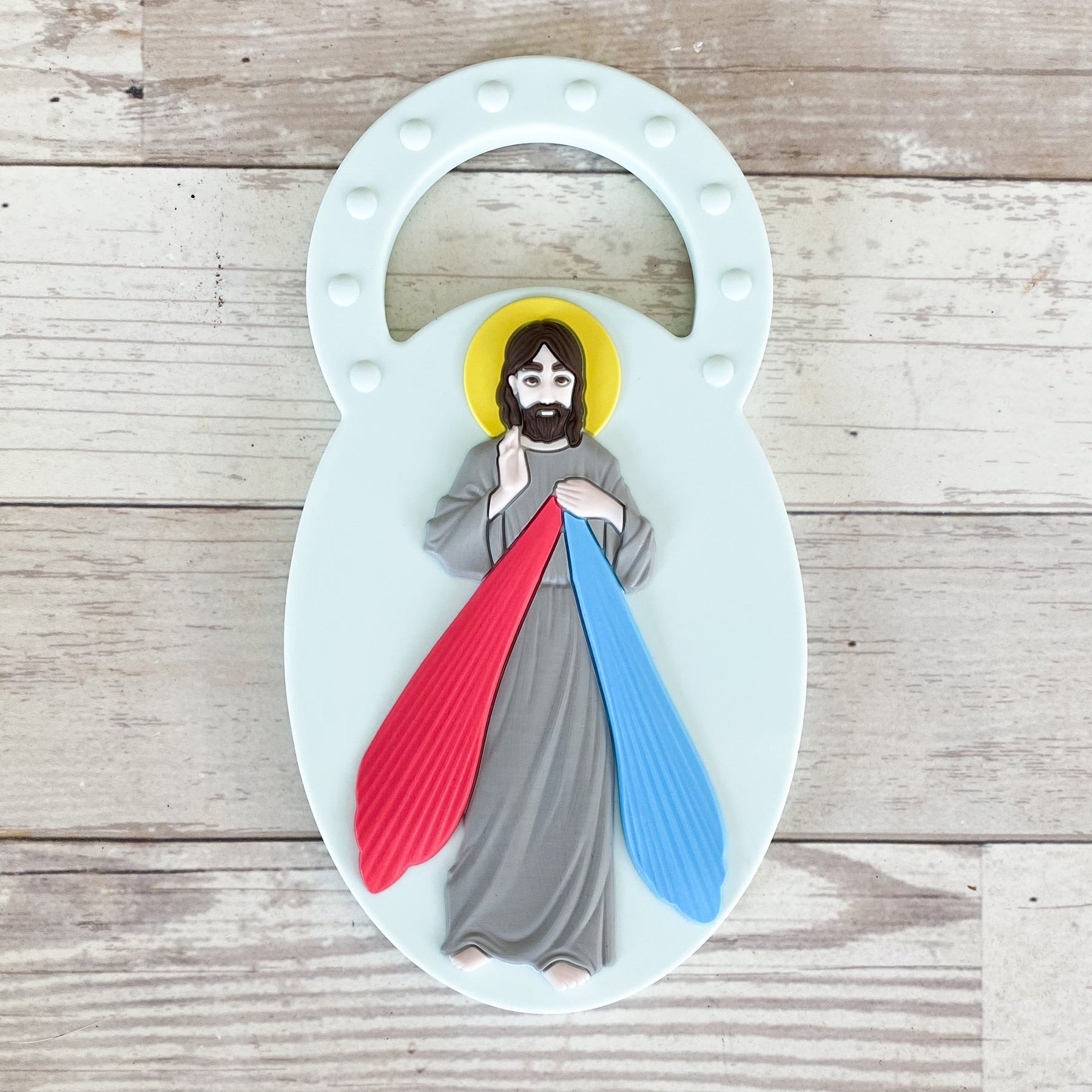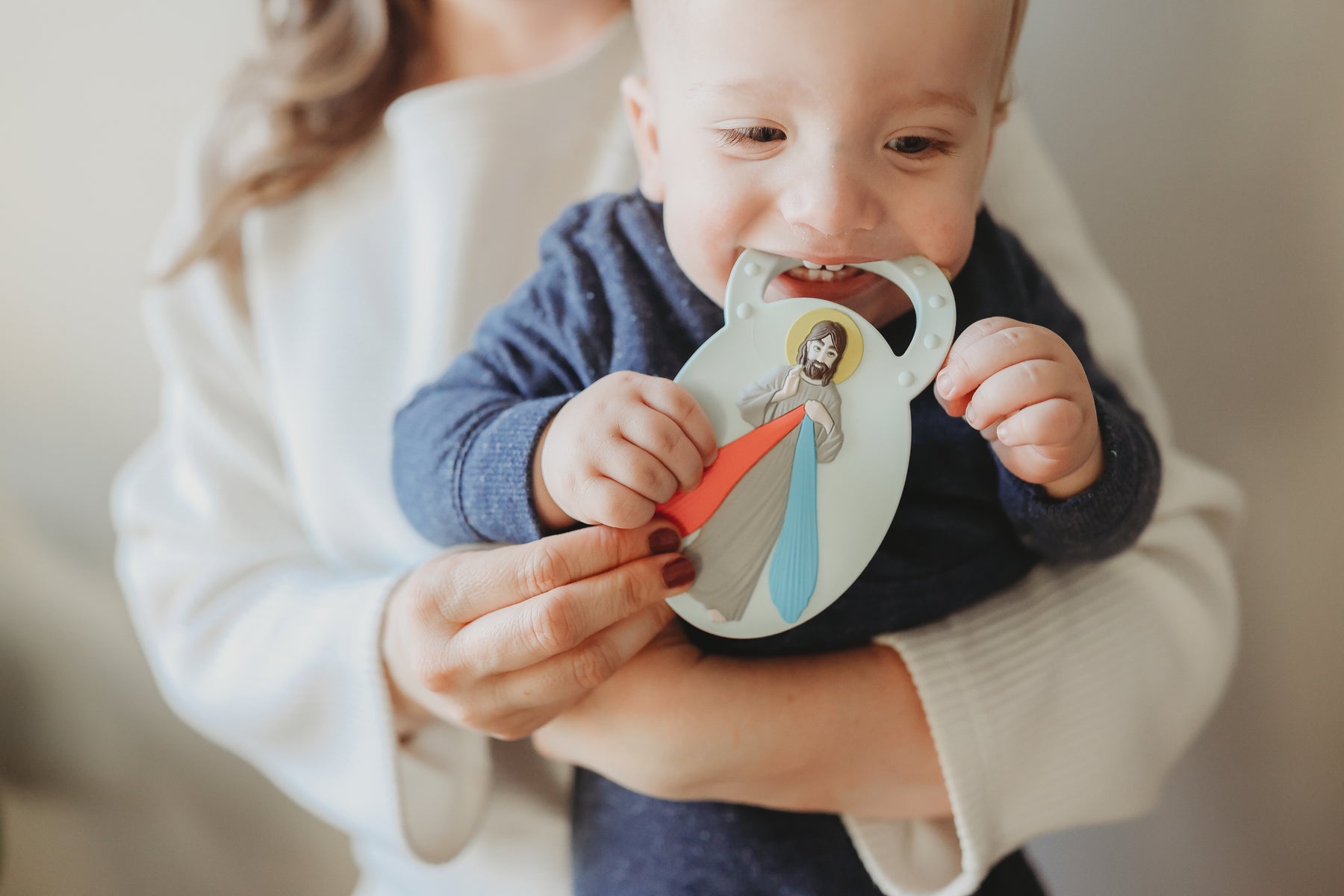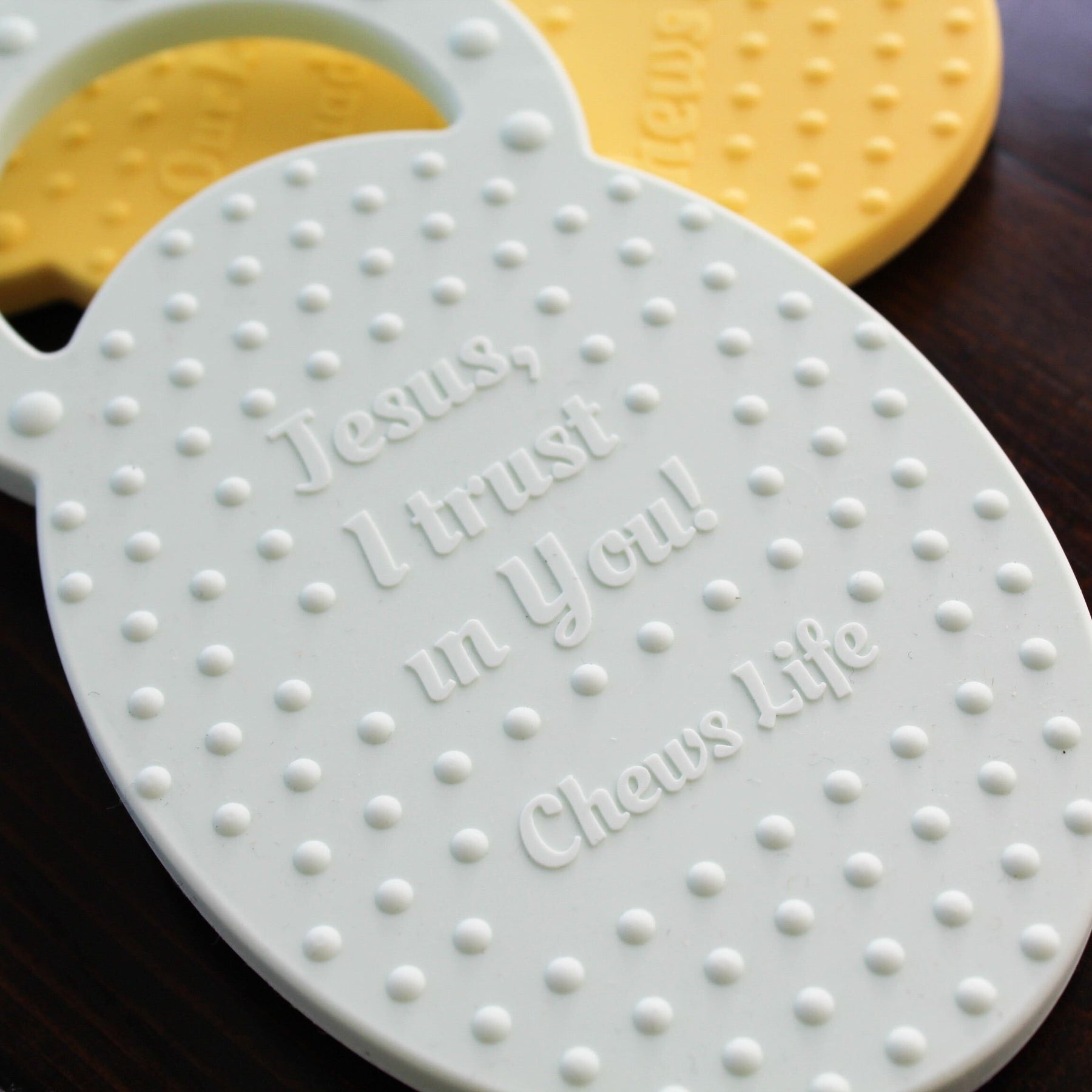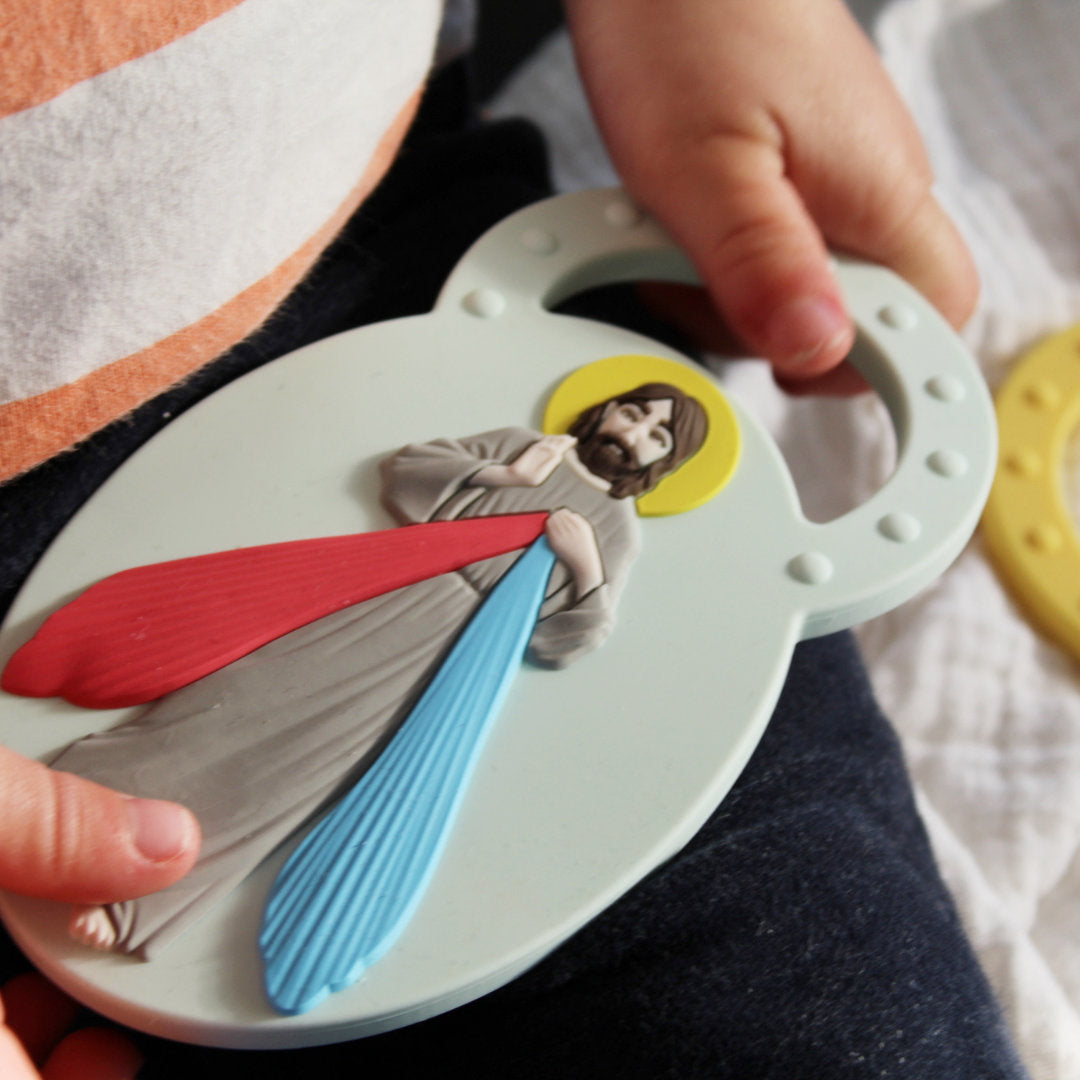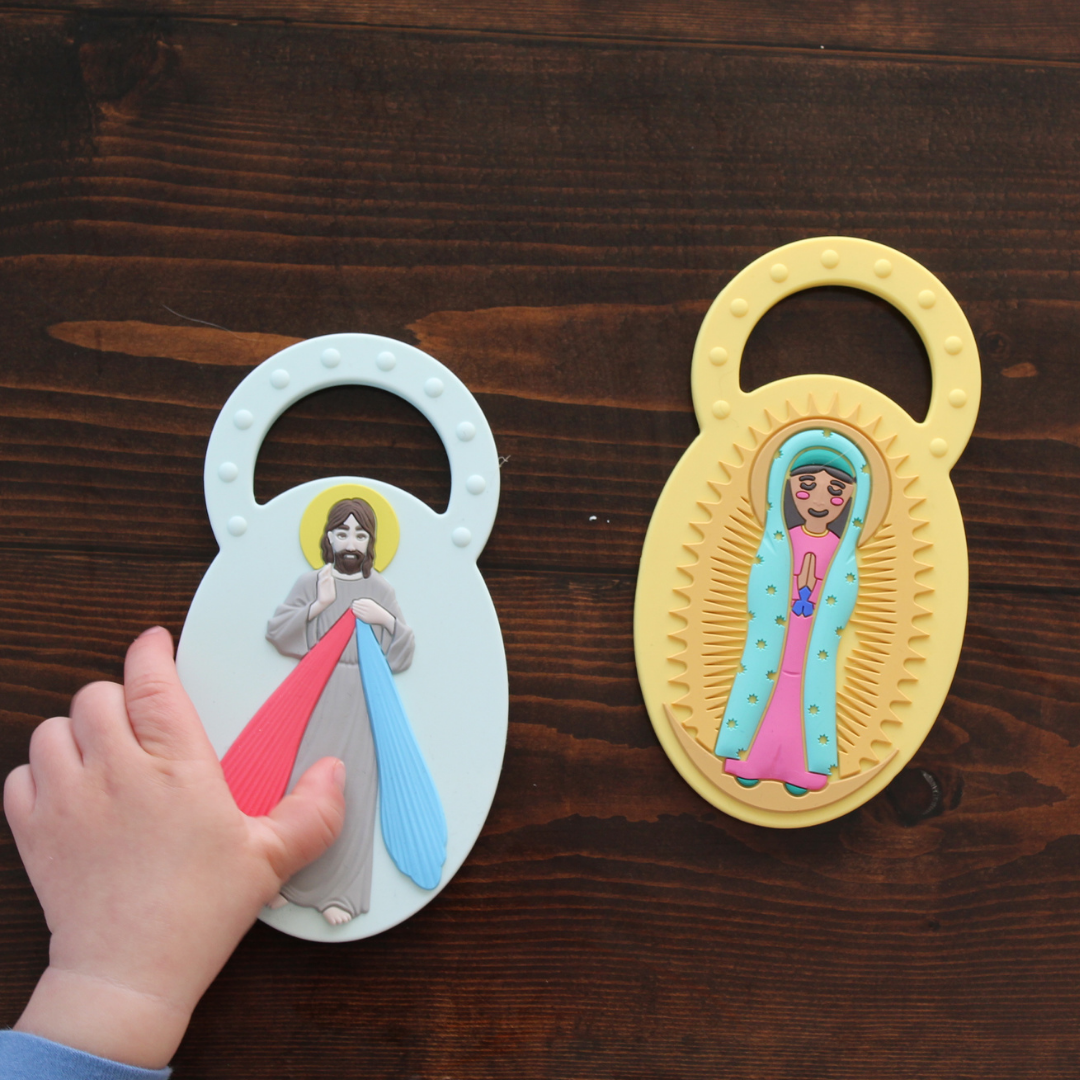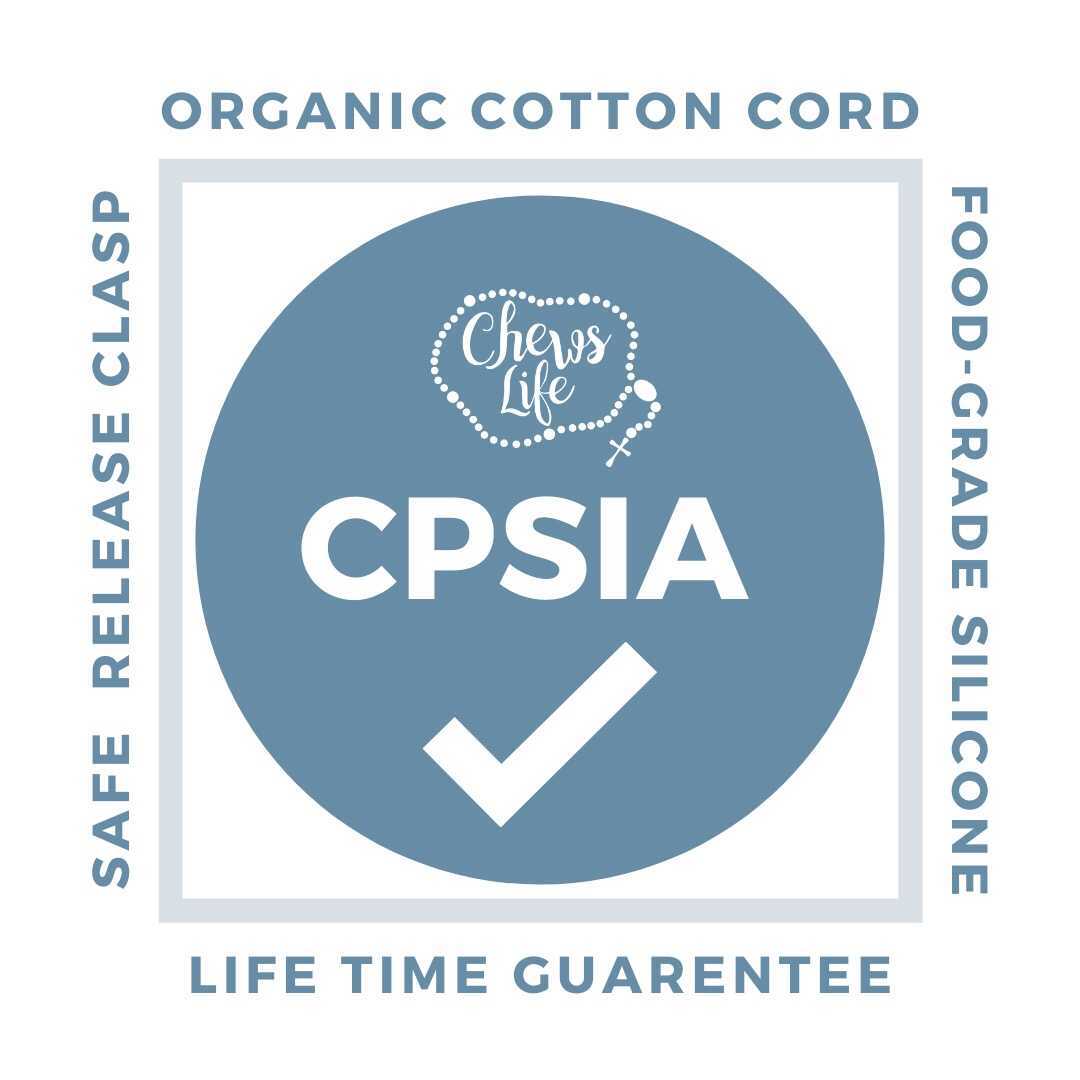 Divine Mercy Teether
Also, see our Divine Mercy Silicone Rosary!
We are so excited to introduce our brand new Divine Mercy Teether! 
"Jesus I trust in You", the message Our Lord asked St. Faustina to have painted with the Divine Mercy image, needs to echo in each one of our hearts!  Putting this image of perfect Love into the hands of our little ones and allowing them to experience Our Lord through play is the perfect way to introduce them to the life changing message of Christ's Divine Mercy and Love!

This teether is made of solid food grade silicone, free of BPA, Phalates, PVC, and other toxins. It stands 6.4" tall.



Sweetest little thing
She absolutely loves it ❤️
My favorite gift to give!
I ordered a few of these bc they are SUCH lovely gifts. We are blessed with so many friends that are pregnant and I can't wait to gift these to those precious babies! Thank you ChewsLife for being my GO TO GIFT market!
Love
I love this as a teether, nice and big for my 4 month old to grab on to and it's not difficult or frustrating to get into his mouth like some other teethers. Also love using items such to use out in public to hopefully spread our faith a bit :)
Divine Mercy Teether
This is a beautiful design, but it is kind of heavy for our baby to hold as it is currently made. It would be helpful if y'all put little handles on each side, so that they could more easily pick up the teether.