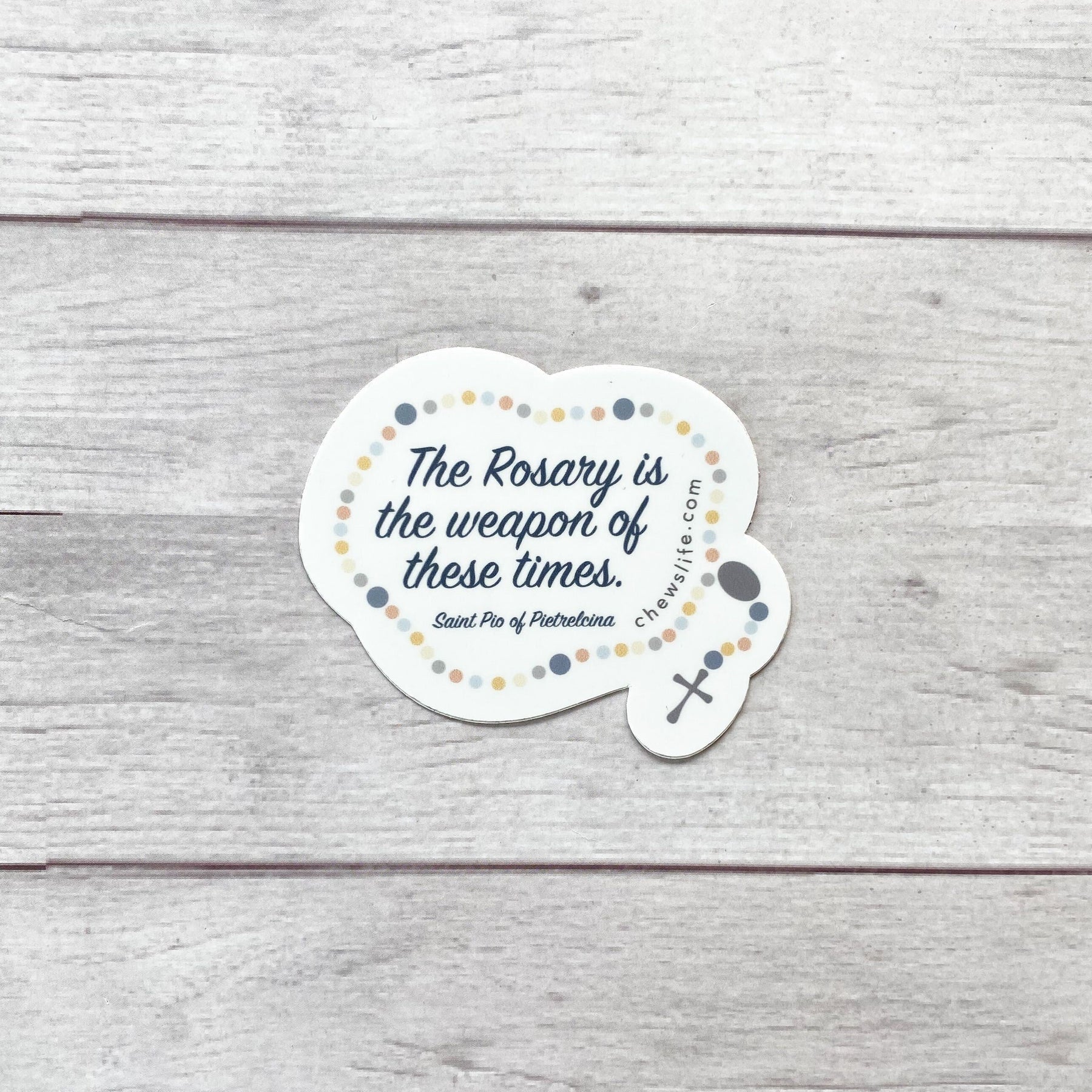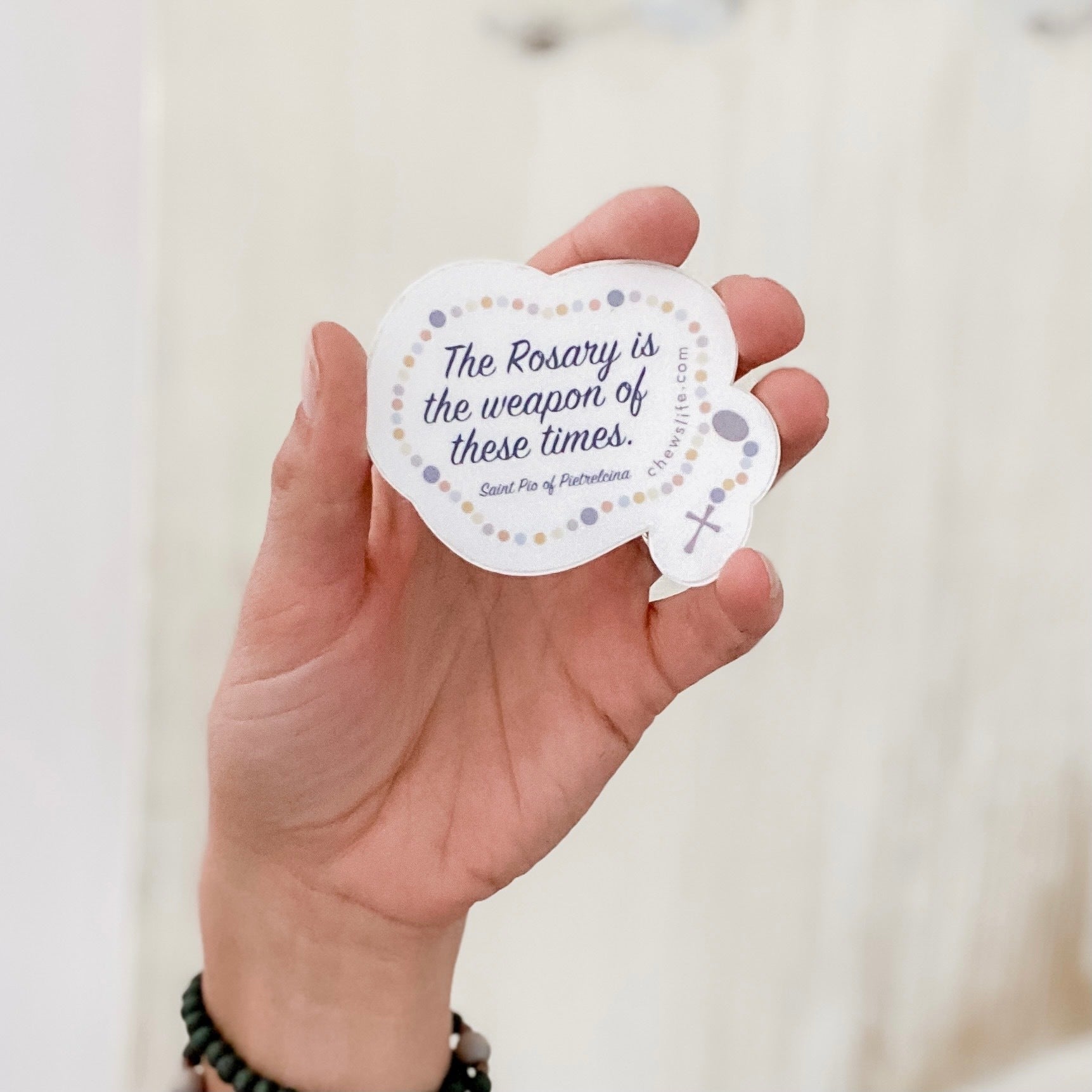 Chews Life Rosary Sticker
Who doesn't love stickers...especially ones that help you express and inspire your faith! Our stickers are vinyl stickers, so they are incredibly durable. They are waterproof and are also protected against sunlight and scratches.
This sticker is approximately 3 inches in diameter.
Wonderful
I gifted this to a friends daughter. The baby loves it! So does mom! Baby had fun chewing on it and mom loves how easy it is to clean.
Chews Life Rosary Sticker
Rosary sticker
High quality with important message. Great for gifts!