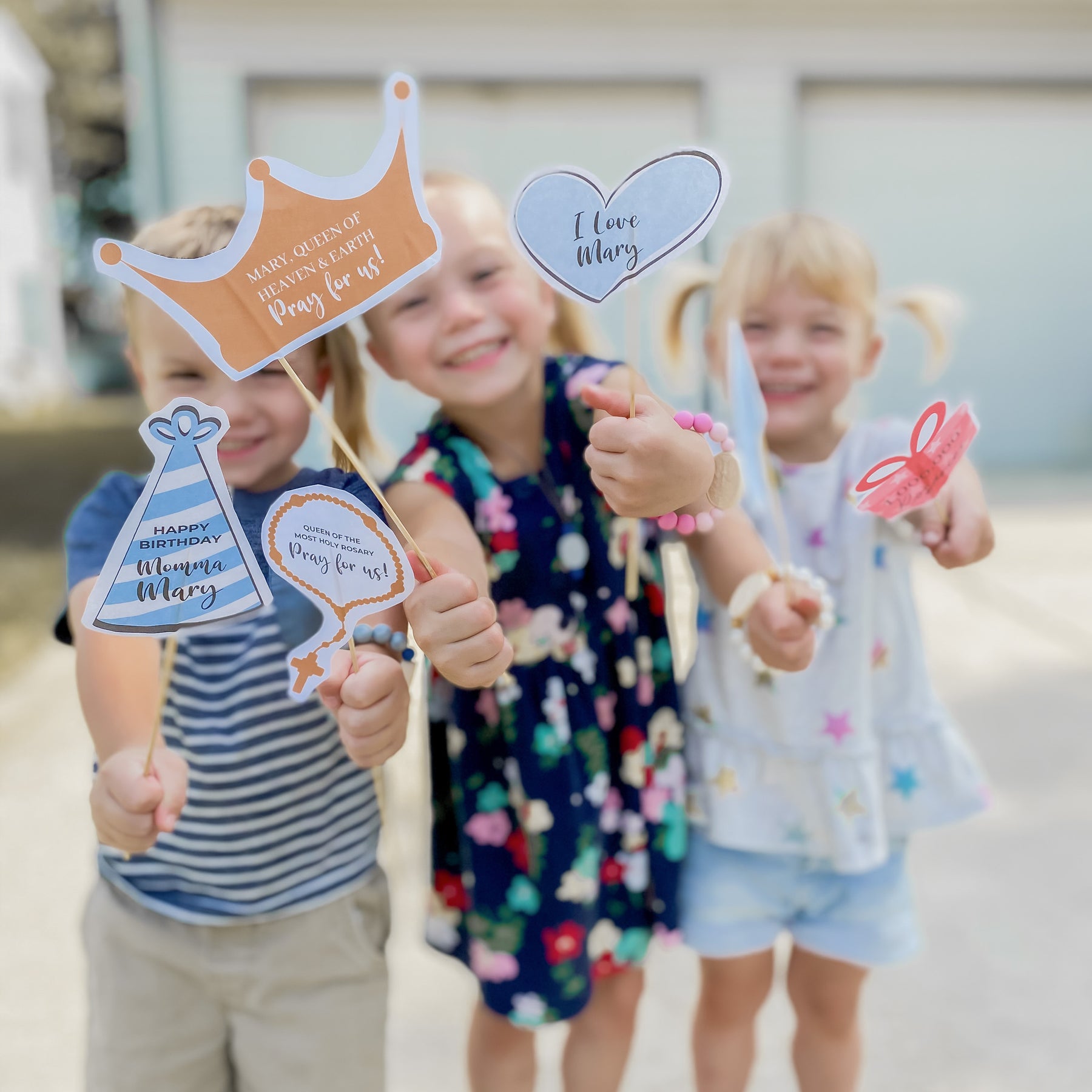 Happy Birthday Mary Activity Pack!
Celebrate the Blessed Mother's birthday with this downloadable activity pack.  Included to print in the downloadable is: 
- Photo Booth props that you can cut and color
- Coloring page
- Party matching game
- Happy Birthday card (2) to print and decorate
Great activity pack!
I am loving all the products and downloads. THis activity pack was a hit with my kids! Thank you
We LOVED it!
We used it as the family. The kids all loved it and it made beautiful additions to the alter table for Mary's birthday!
Happy Birthday Mary Activity Pack!
Great for a celebration!
My littles are 2.5 yrs and 16 months. These were GREAT for a way to make our craft time special and help teach them ways we can honor Our Lady on her birthday! Thank you for making such a wonderful variety of coloring pages and cards.