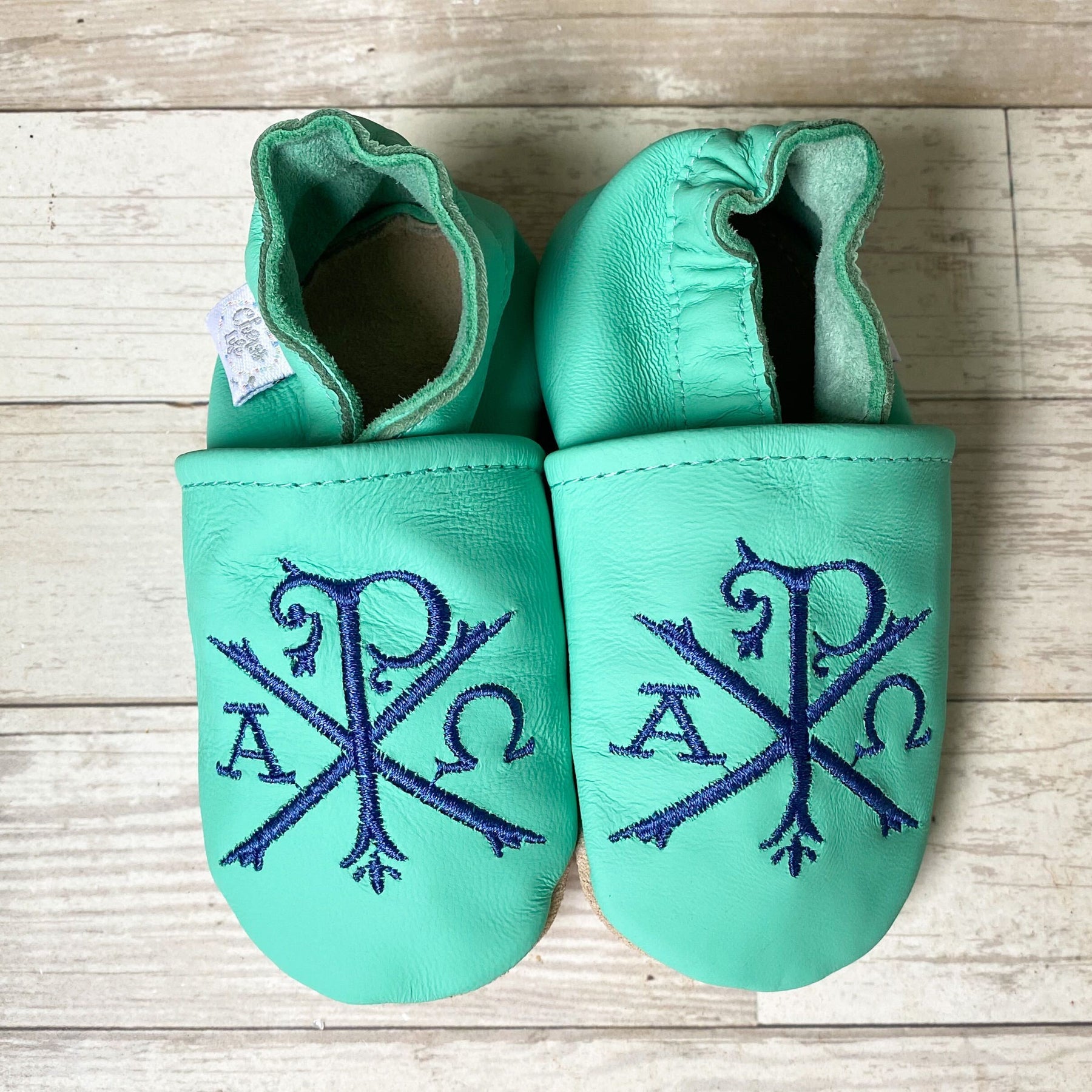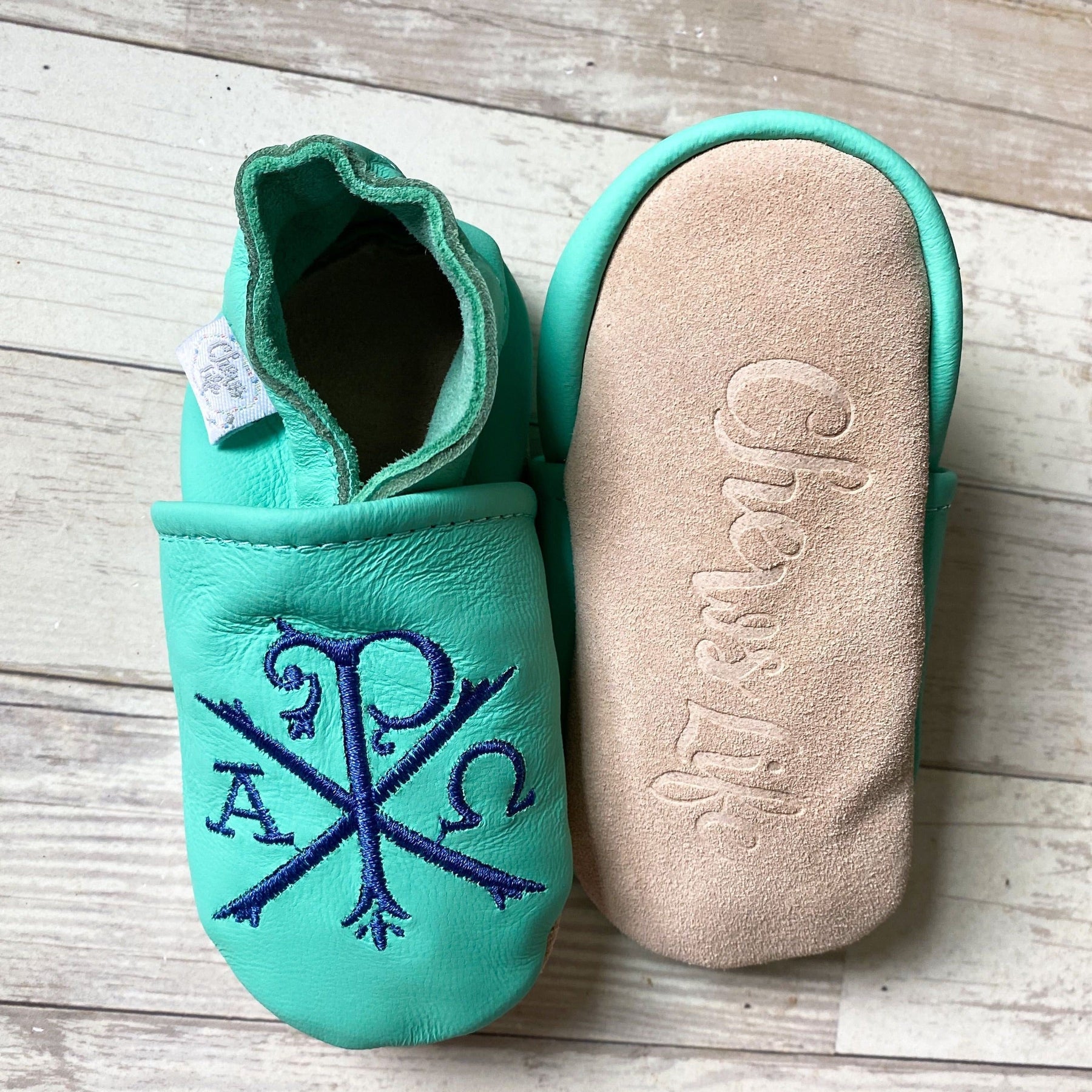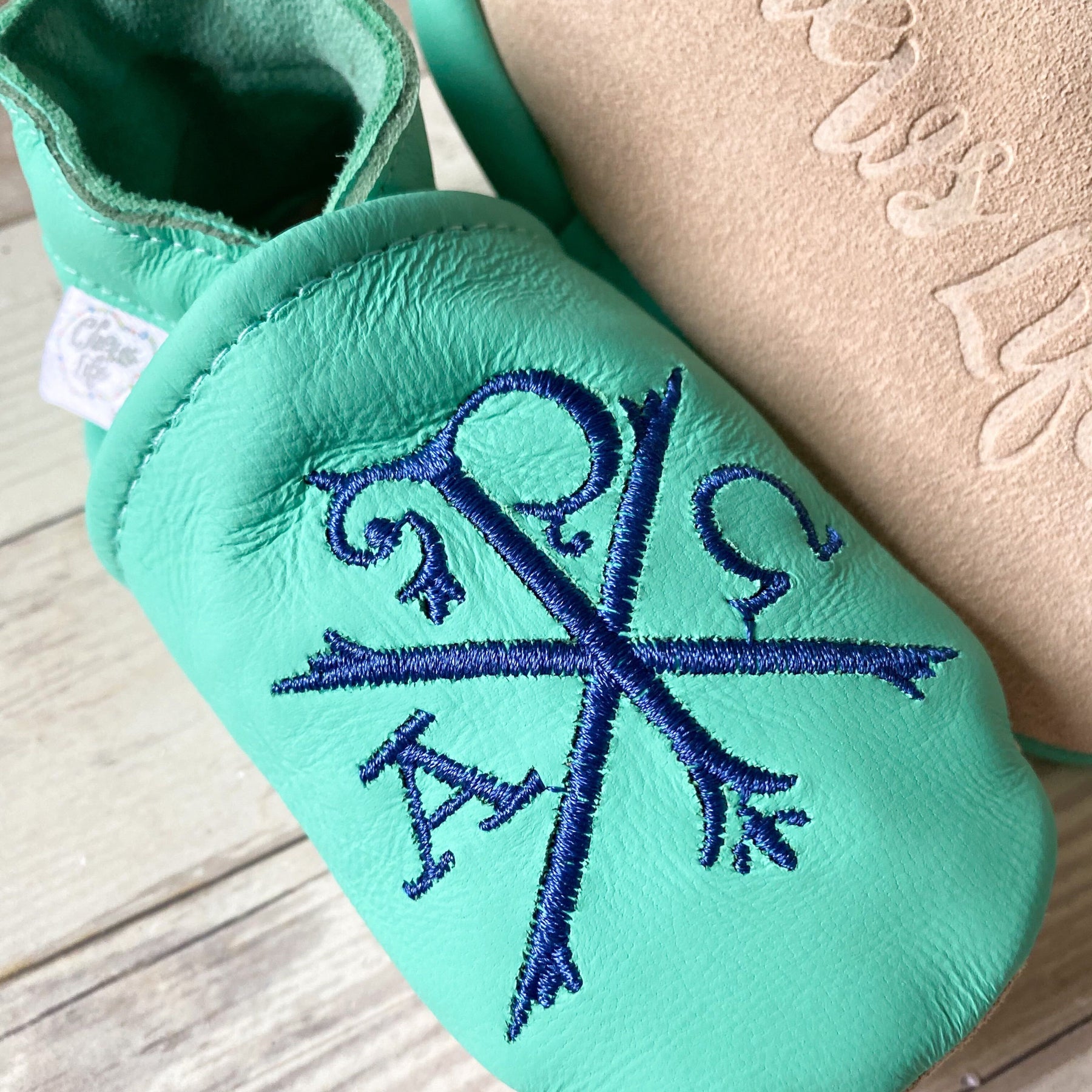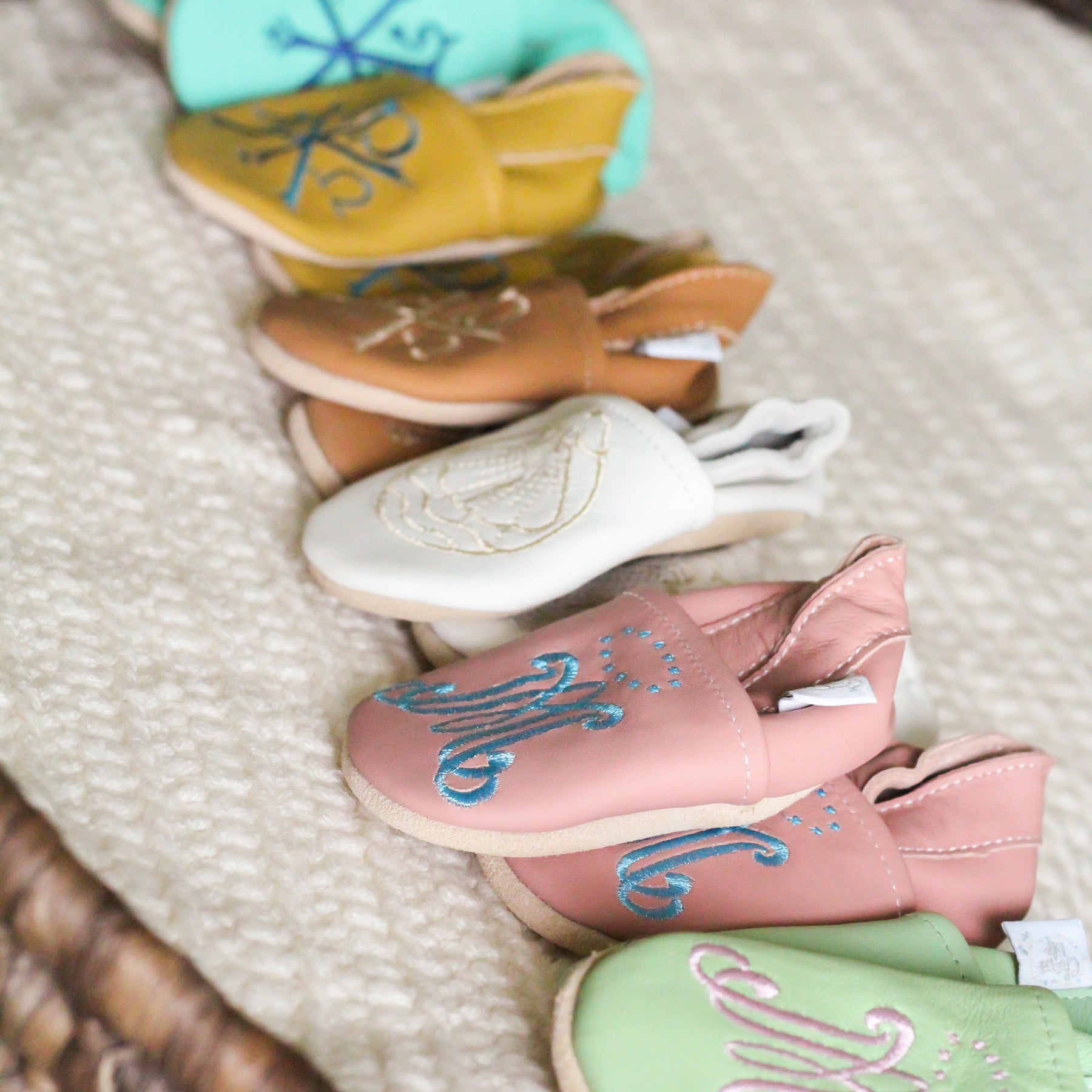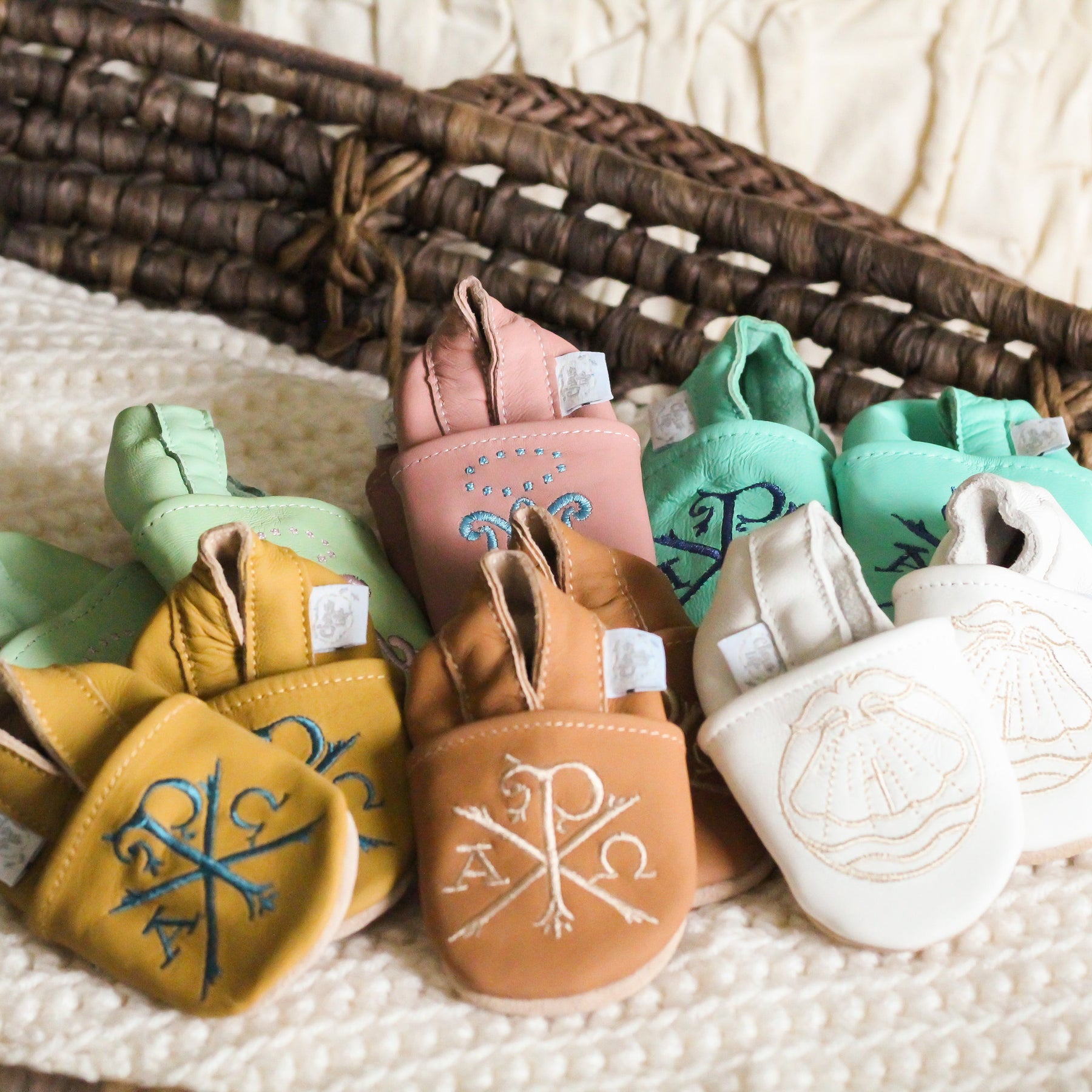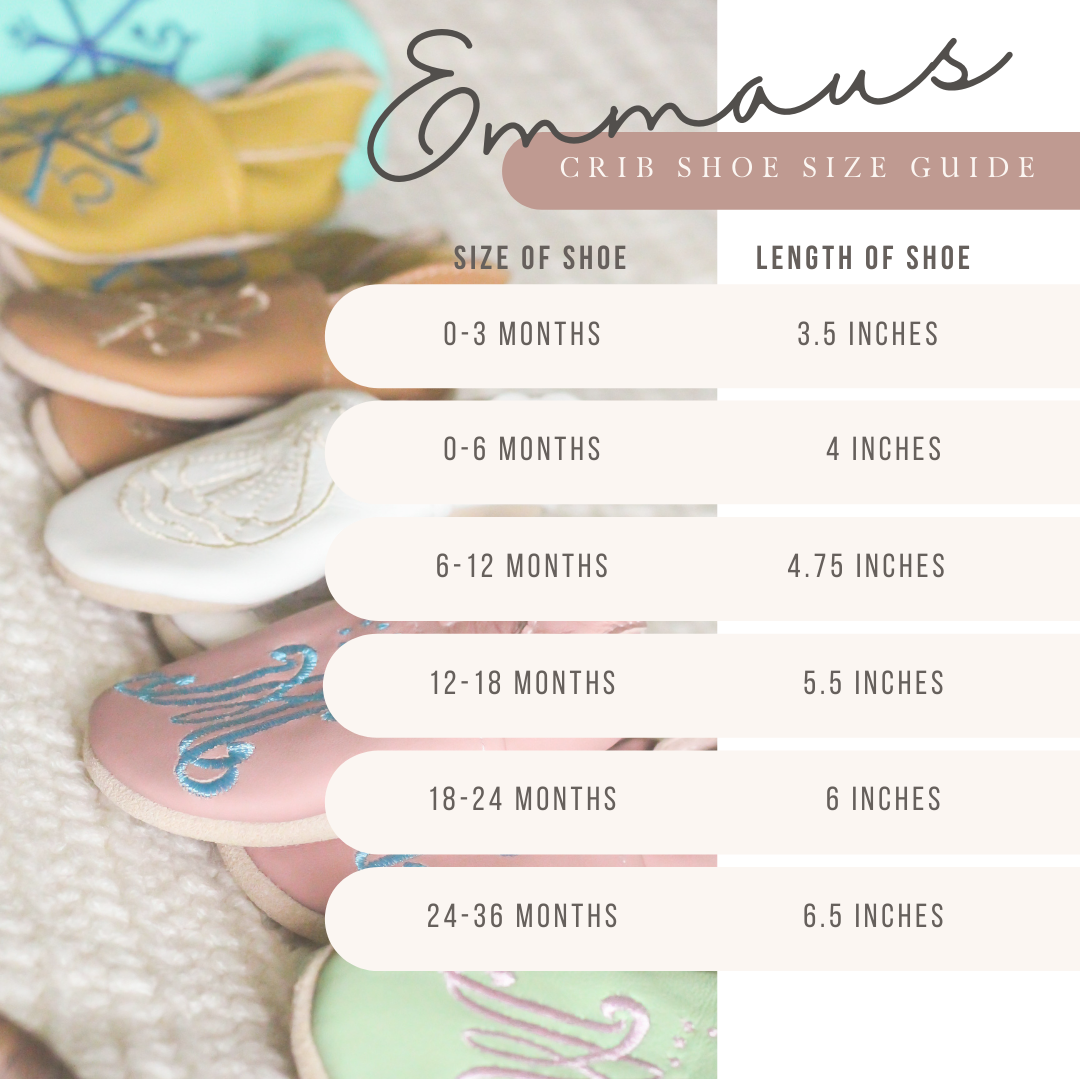 Emmaus Crib Shoes | Turquoise |
*Closeout/Final Sale. These shoes do not come with a canvas bag. 

See more Crib Shoes here.
These cozy crib shoes are the perfect accessory for your little one. Not only do they feature ultra cozy material, but they also have a beautifully embroidered Catholic symbol. This symbol is a great way to teach your children and also help them to be comfortable sharing their faith from a young age. The symbol on these shoes is the Chi Rho. This symbol has been in existence since very early Christianity. It was commonly used to designate Christian places. The Chi Rho is formed by two Greek letters: the chi and the rho. These two letters are the first and last letters of the name of Christ in Greek.
Our FAVORITE pair of shoes!
These shoes are amazing! The soft flexible soles are perfect for our little one learning how to walk. They can take a beating too! We ordered a pair about 6 months ago and they have held up amazingly, we wear them almost everyday. I'm sure this isn't recommended but I have even had to throw them in the washing machine and they were fine. We just ordered the next size up as these shoes are the BEST!
Emmaus Crib Shoes | Turquoise
Beautiful shoes
They are a gift, so I haven't tested them out myself. But they came as ordered, as pictured.
Love these little shoes
We get so many compliments on them! I used to order little crib shoes from amazon, but I SO love these ones with Catholic symbols! Just buy them!:)
My baby girl loves these.
I'm so happy with these shoes. This is our second pair. My baby out grew and wore through her first pair. She brings them to me and asks for "shoes".