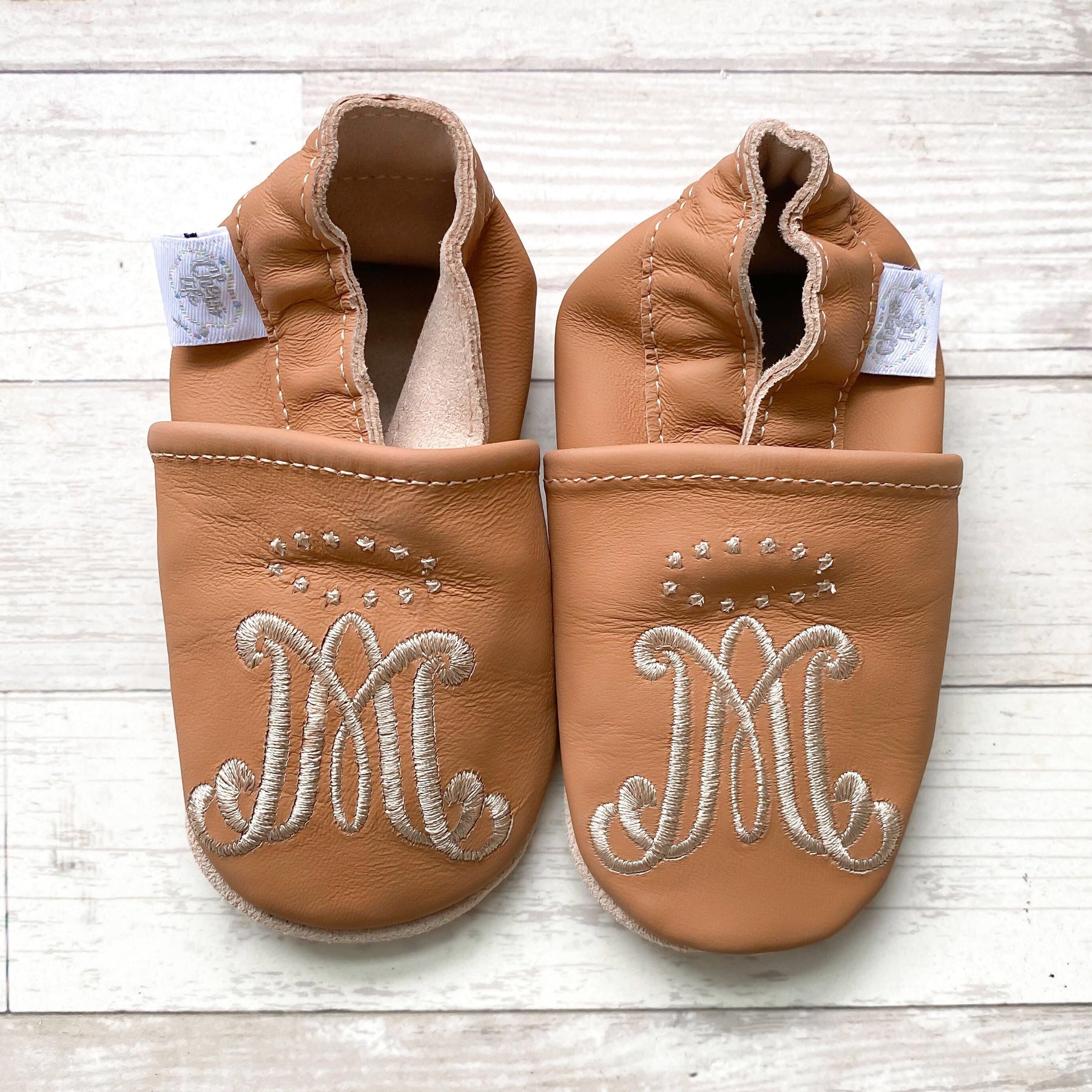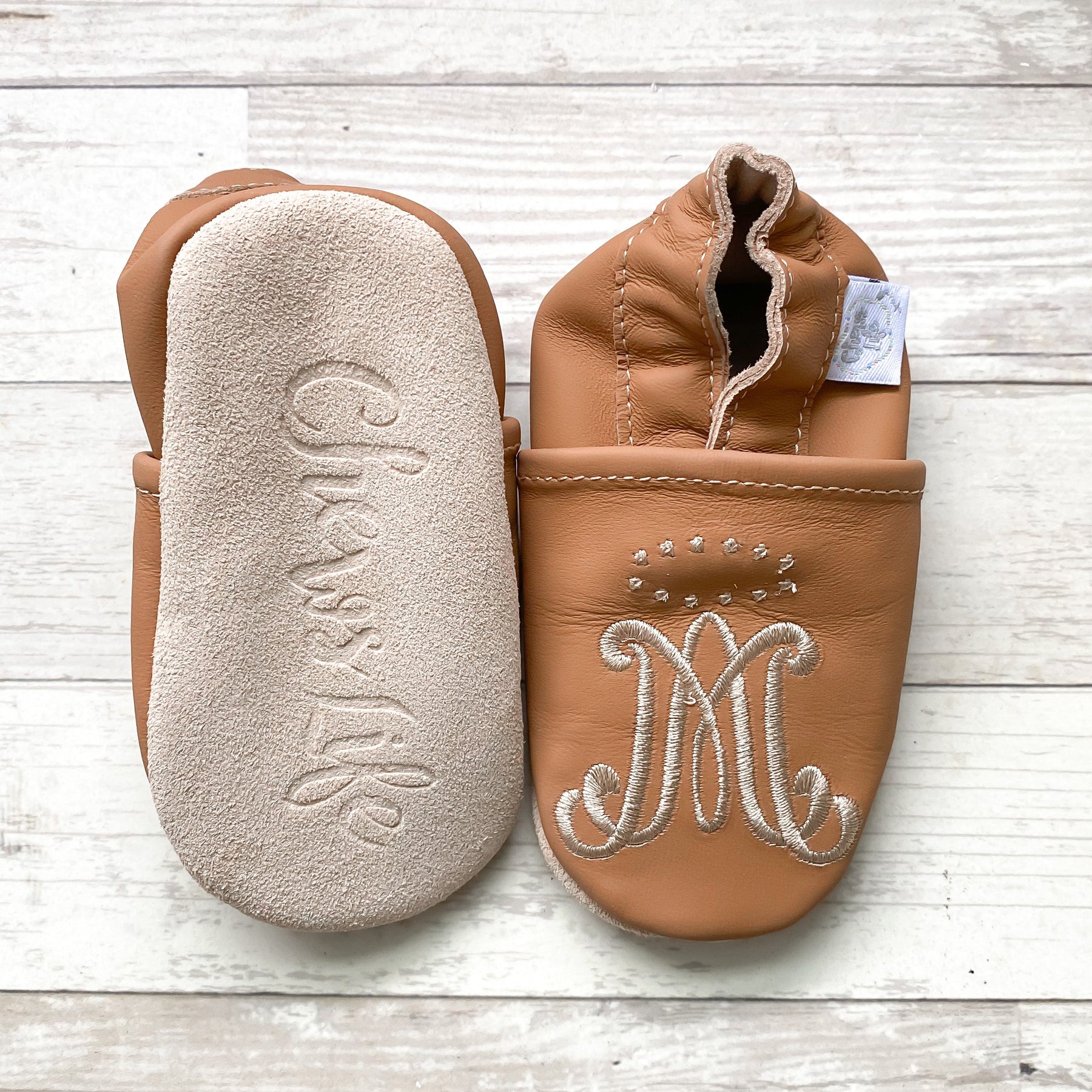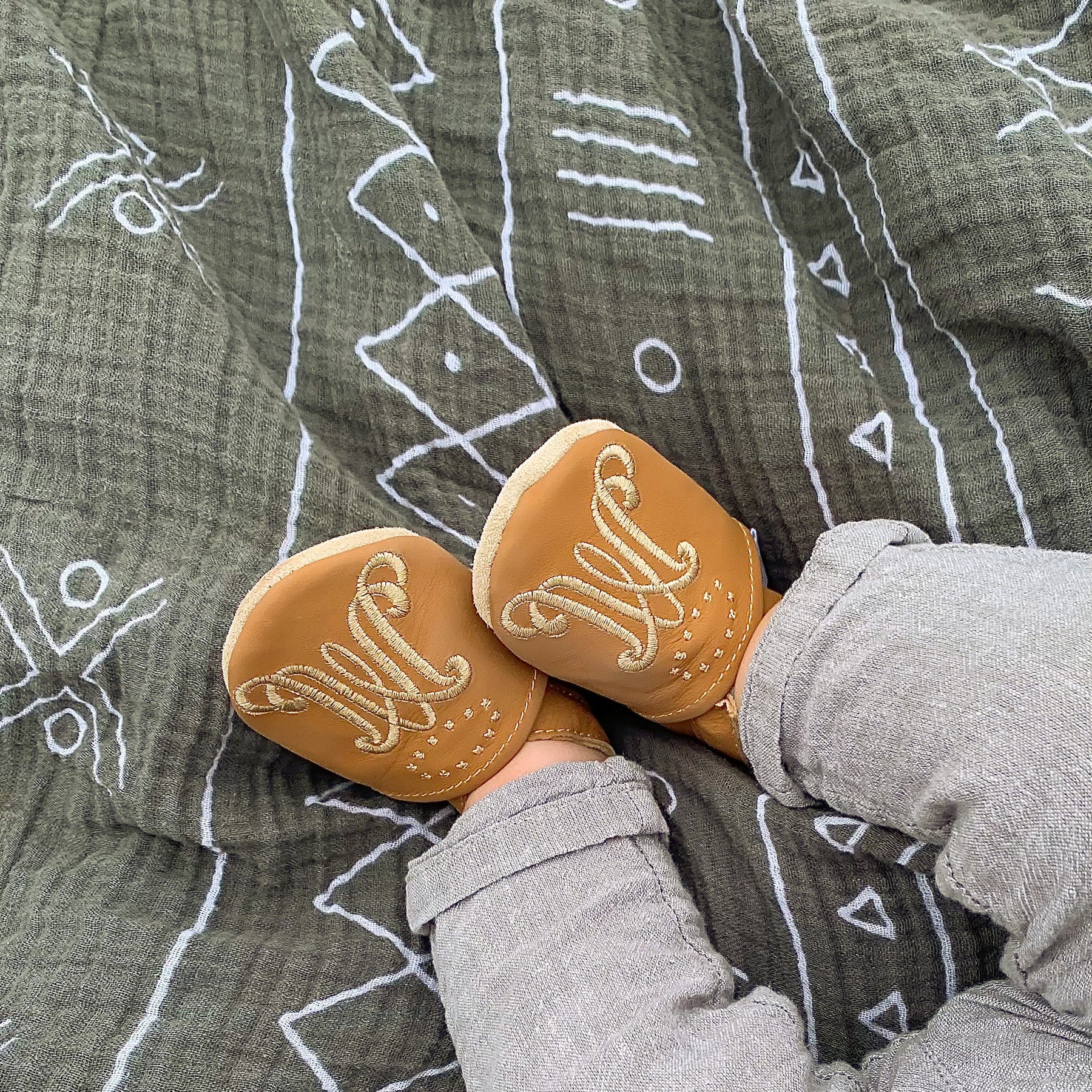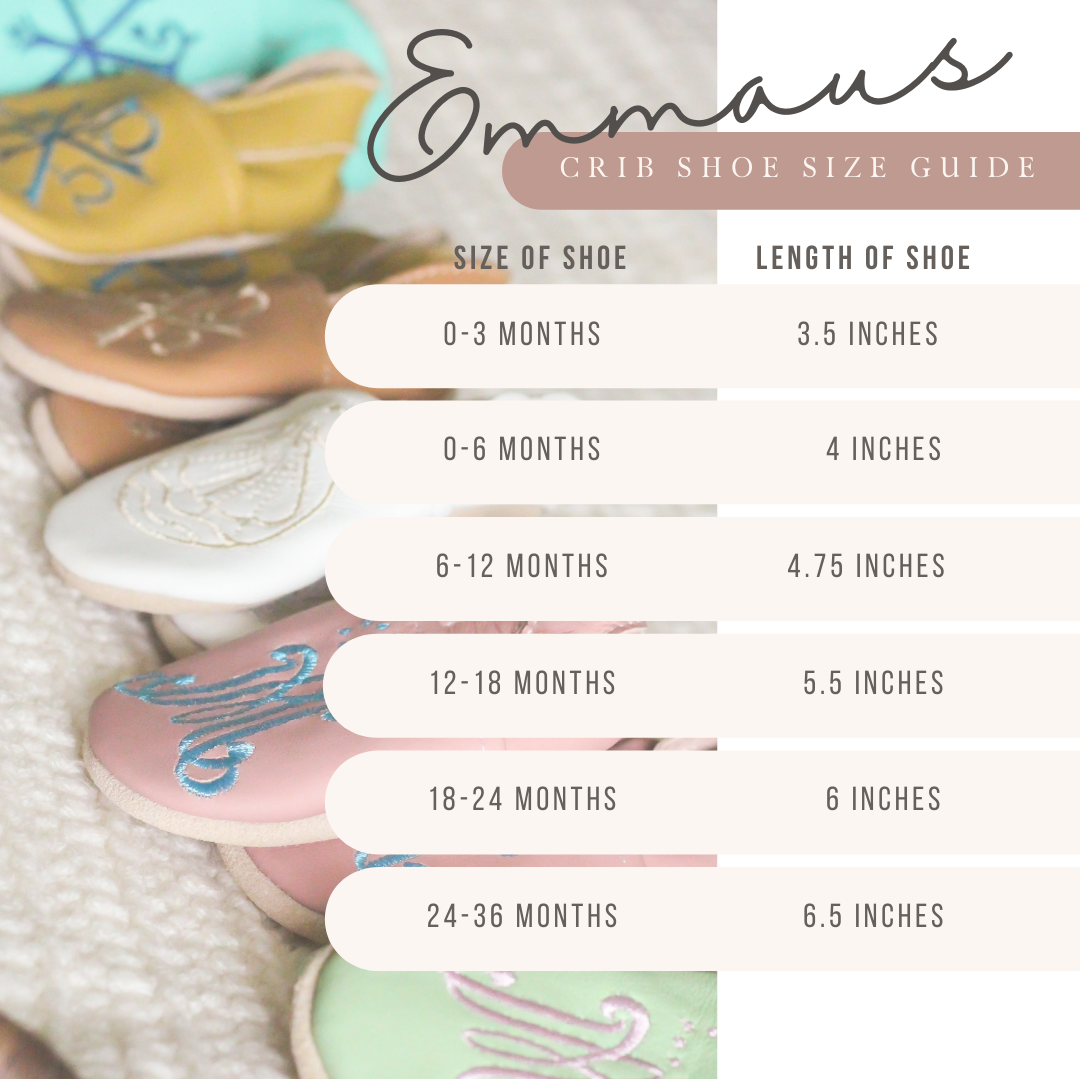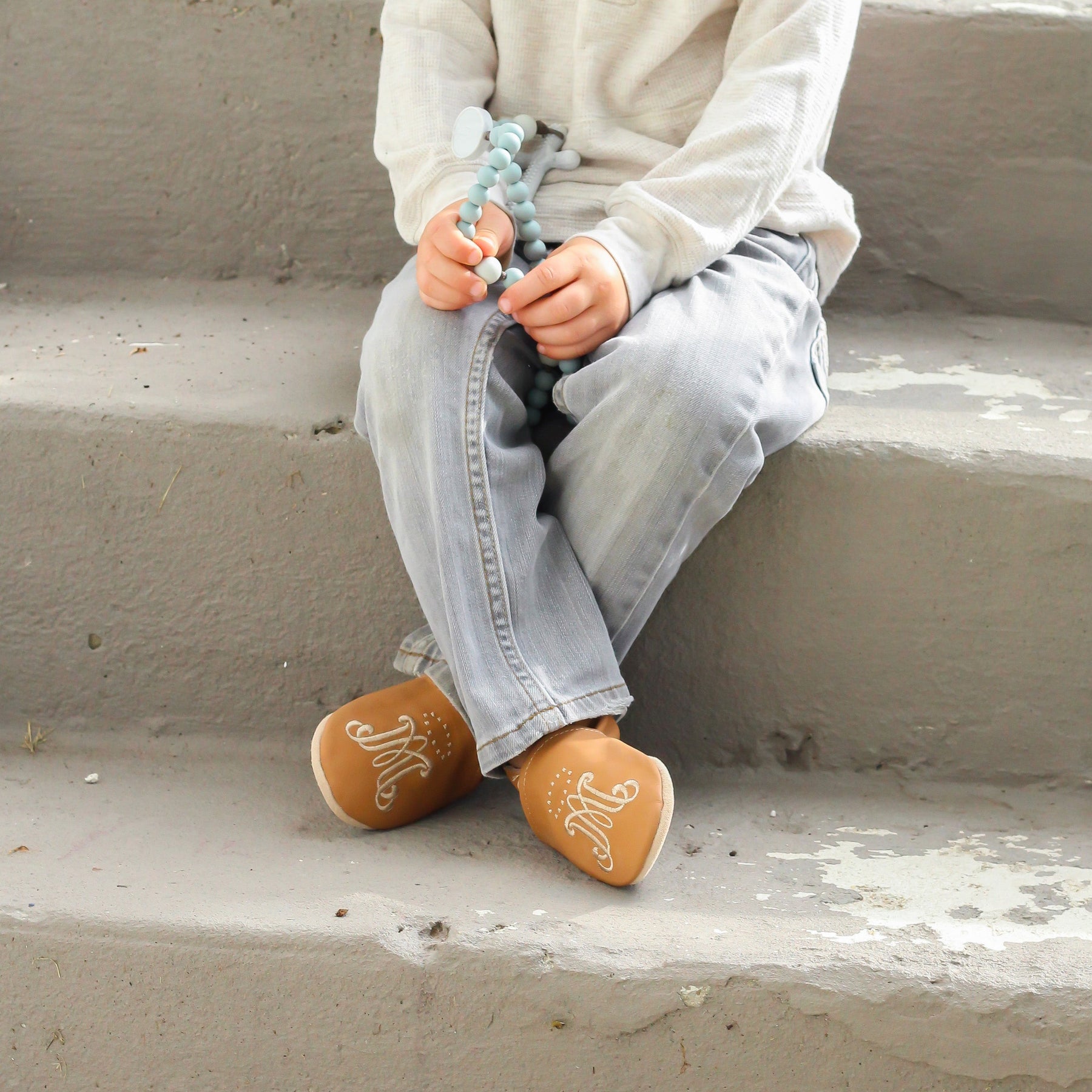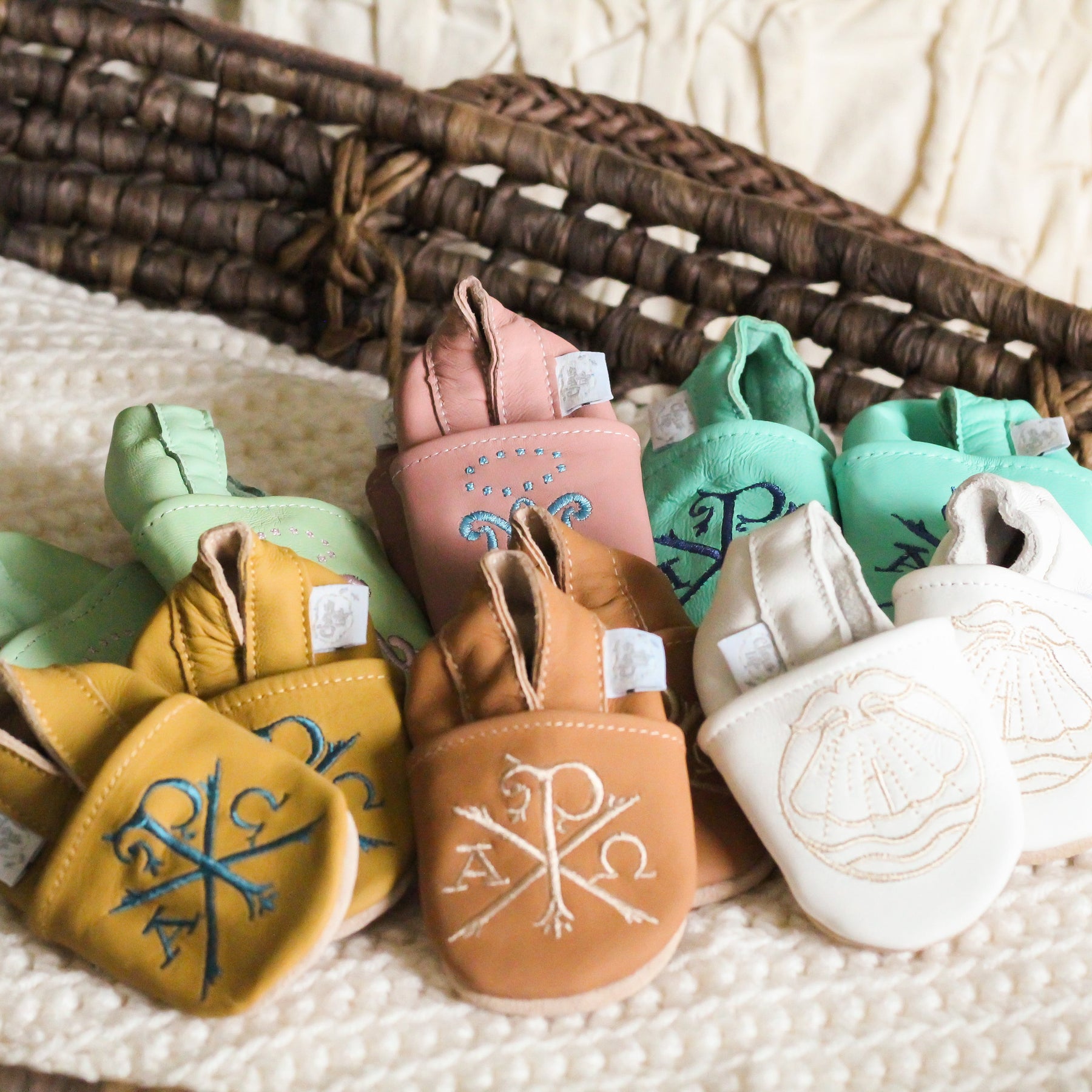 Emmaus Crib Shoes | Ave Maria | Caramel
See more Crib Shoes here.
These cozy crib shoes are the perfect accessory for your little one. Not only do they feature ultra cozy material, but they also have a beautifully embroidered Catholic symbol. This symbol is a great way to teach your children and also help them to be comfortable sharing their faith from a young age. The symbol on these shoes is the Auspice Maria. Auspice Maria is Latin for "Under the protection of Mary." What a wonderful reminder that Mary is watching over your little ones.
Second pair-love these!
I got a pair of the 12-18 month size for my son when he was almost ready to walk. Loved them then but needed a smaller pair for our very mobile baby girl! These fit wonderfully. Once she needs the next size her brother's old pair are still in great shape.
Sweet Marian Shoes, that stay on!
My little one has been wearing these before she could walk. And as she started walking has been able to keep the shoes on. Such a great reminder of our faith in everyday item like shoes 😇🙏🏼
Emmaus Crib Shoes
These are beautiful little leather crib shoes. I purchased the 12-18 month size for my 15 month old daughter and they fit well with wiggle room at the toes. The baby enjoys wearing them. The embroidered Ave Maria symbol is really lovely and a reminder to me of Our Lady's love and care for the both of us.
Emmaus Crib Shoes
My grandaughter loves them. They are the perfect "first" shoes and she does not pull them off!
We keep buying these!
These are our two year old's third pair. He loves them and is now associating the symbols to Jesus and Mary. We also bought the baptismal crib shoes for our two month's old upcoming Baptism