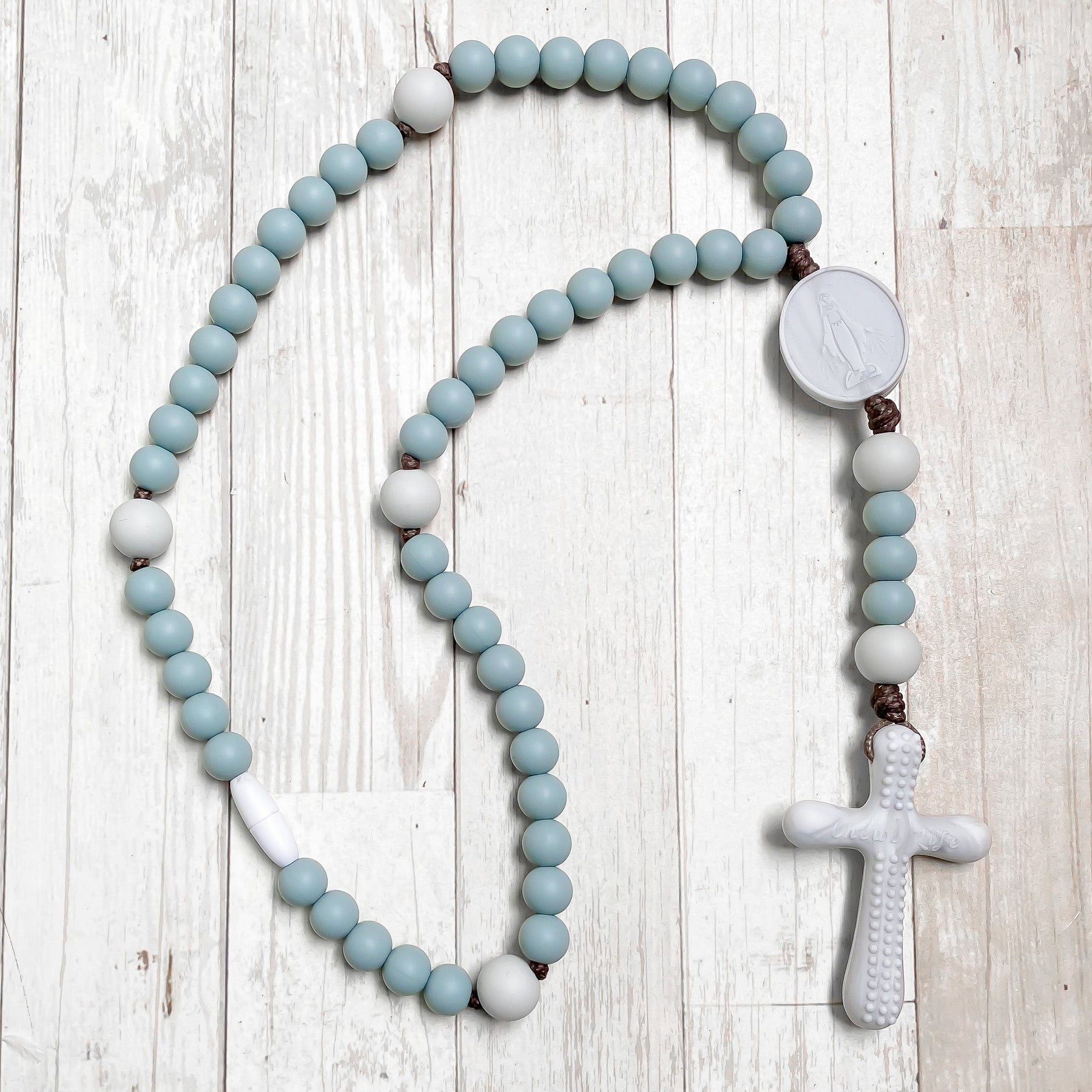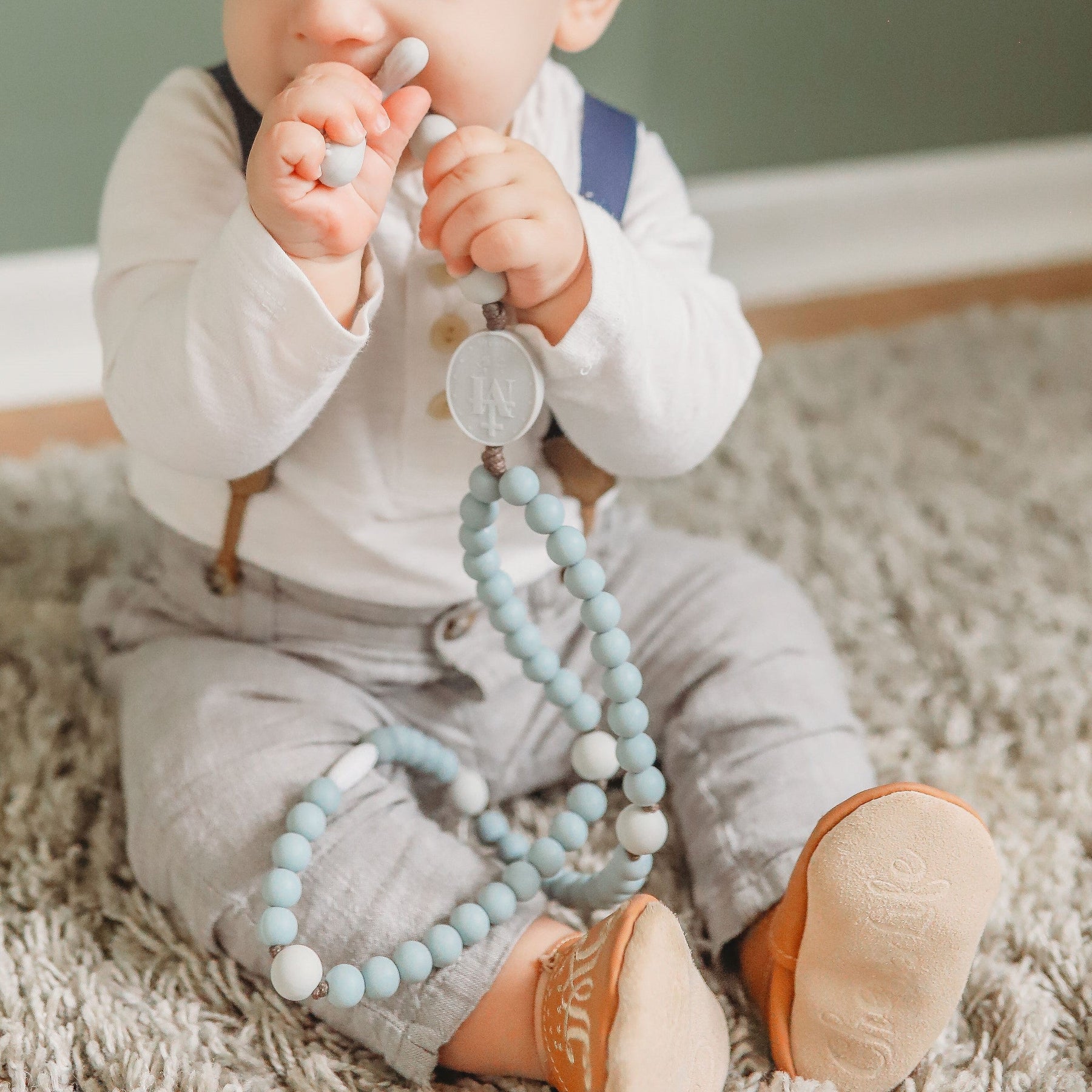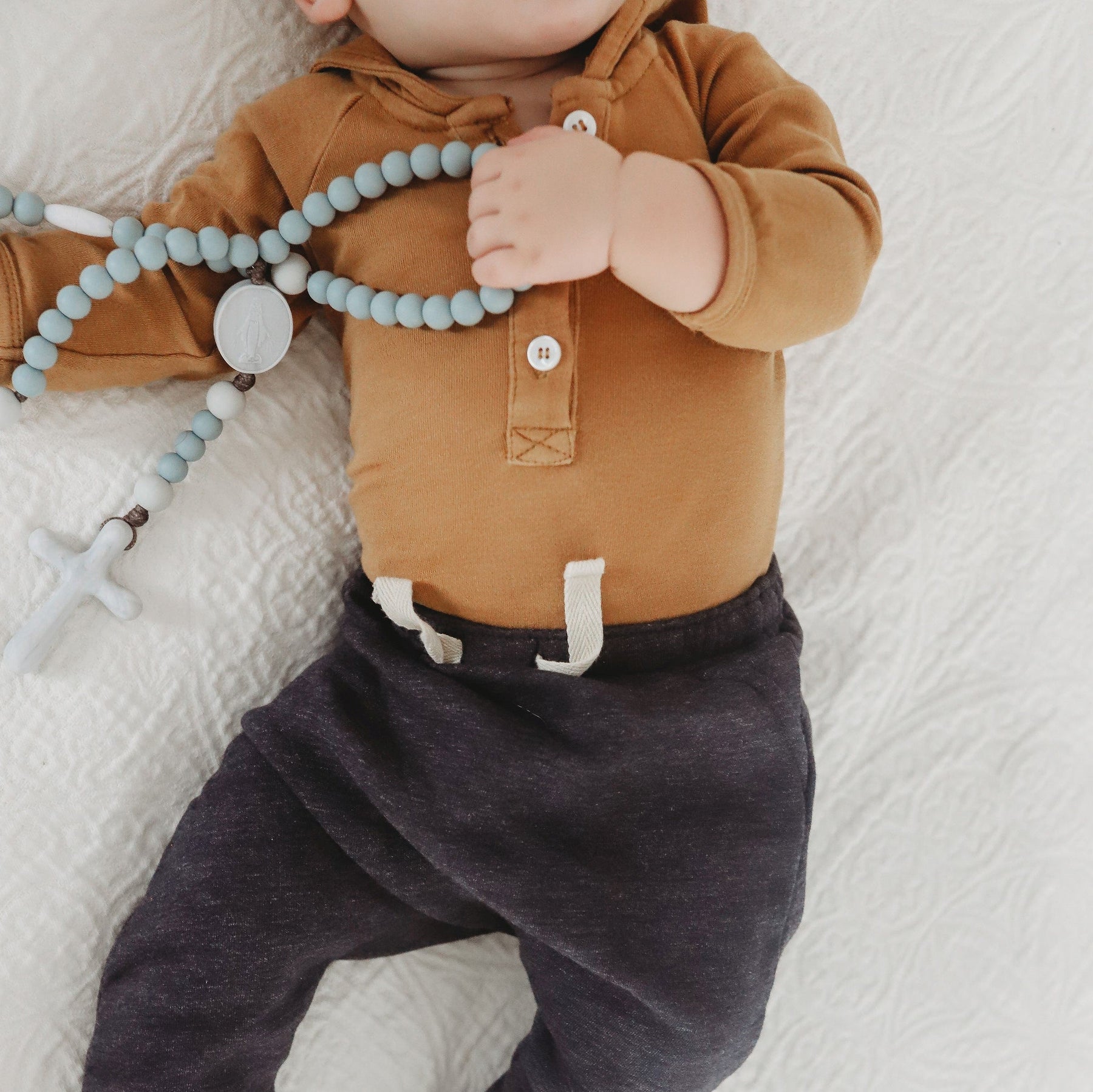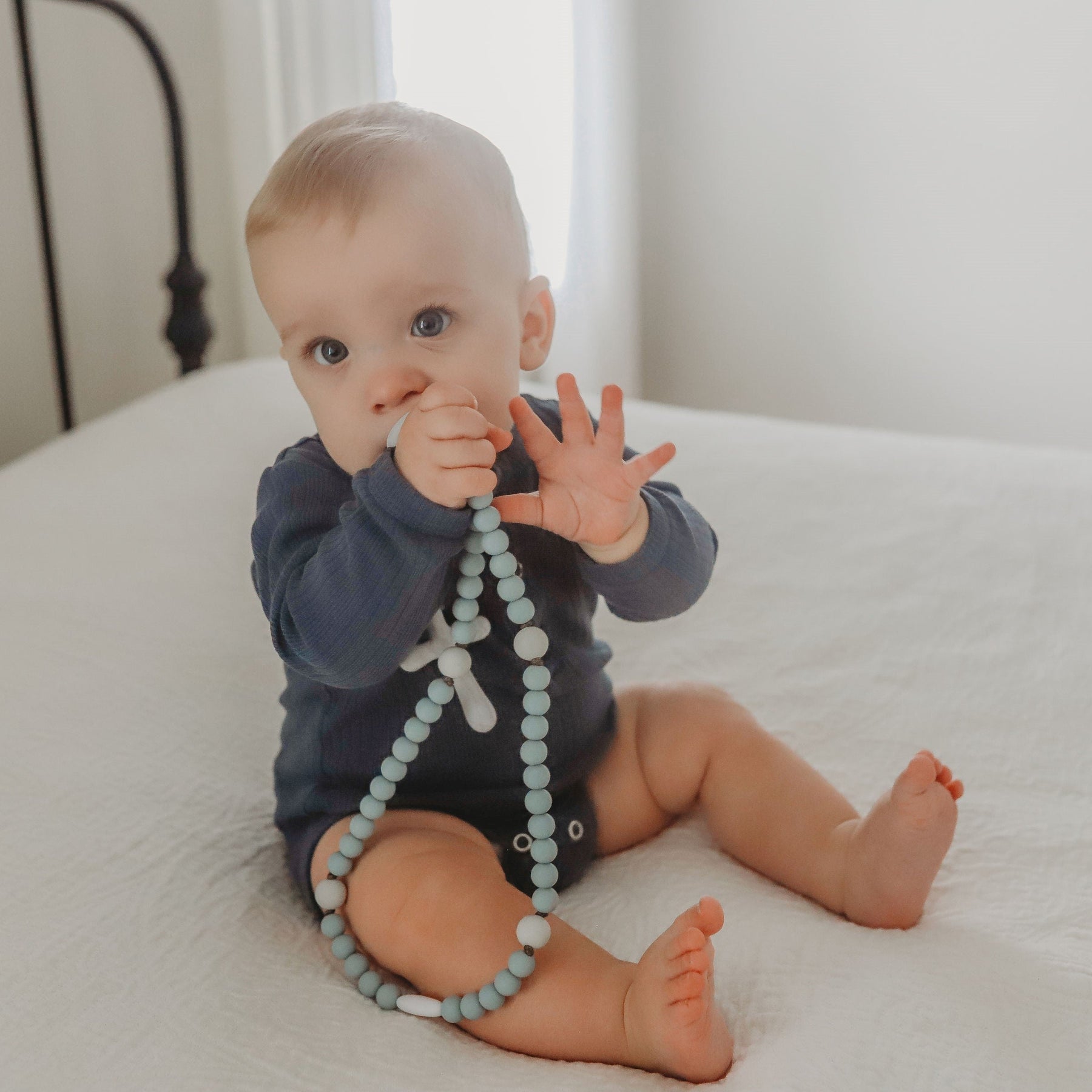 Gregory Silicone Rosary | Chews Life Rosary
This beautiful silicone rosary is sure to bring joy to your home.  This neutral colored  silicone rosary is not only soothing for your little one but it is also sure to help build wonder and love for the rosary.  Watching your child hold this Silicone Rosary is like watching them hold the hand of Mary.
Our Silicone Rosaries feature: 
Our own chewy cross

Sturdy organic cotton cord

Snap clasp

FDA-certified, food-grade silicone

CPSIA Certified

Lifetime guarantee

Artisan-made in Michigan, USA
Not suitable as a chewable toy for children ages 4+ and not intended for children to sleep with.  
Pope St Gregory the Great was Pope from 590 AD to March 12th 604 AD. He is considered to be the first of the medieval Popes. Gregory grew up in a wealthy Italian family. He was well educated and rose to the role of Prefect of Rome. After his father died he converted their family villa to a monastery and entered monastic life. The monastery still stands as San Gregorio Magno al Celio. As a monk Gregory was strict and hard.  It was said that a fellow monk confessed to stealing three pieces of gold and after he died Gregory had his body thrown onto a pile of dung. He later had a change of heart and offered 30 Masses for the deceased monk. Gregory served as an ambassador of Pope Pelagius II to the Imperial Court in Constantinople. After Pope Pelagius died Gregory was proclaimed pope by acclamation. Becoming Pope was something Gregory did not want but accepted the burden anyway. Gregory made it clear he preferred monastic life in a great deal of writings. He often referred to himself as a "servant of God", a habit that is still in use among the clergy. 
Pope Gregory is known for his missionary work, serving the poor, changing the role of the deacon in the Church, liturgy reforms, and is attributed the start of Georgian Chant being used in the Church.  His feast day was moved from March 12th to September 3rd so it did not fall during Lent. His remains can be found in St. Peter's Basilica in Rome. He is the patron saint of musicians, singers, students, and teachers.
Baby Shower Gifts For Two Faith-Filled Friends
The silicone rosaries and Baby Jesus pacifier dolls were packaged very nicely and the quality superseded my expectations! Both gifts were graciously received! I wish that these products were available when my children were babies! God bless your company for making Catholic gifts for our littlest blessings from Heaven!
Gregory Silicone Rosary | Chews Life Rosary
Gregory Silicone Rosary | Chews Life Rosary
Gregory Silicone Rosary | Chews Life Rosary