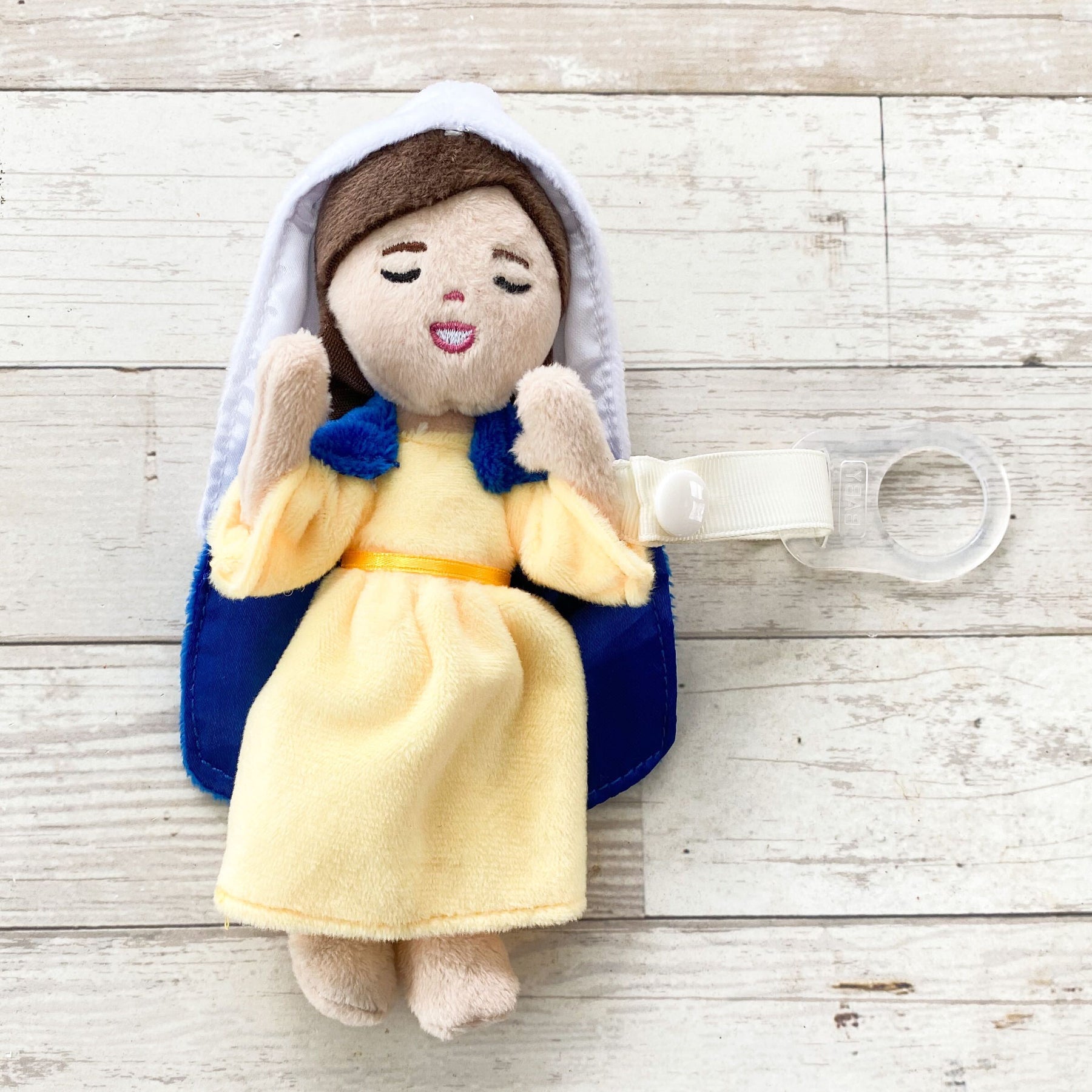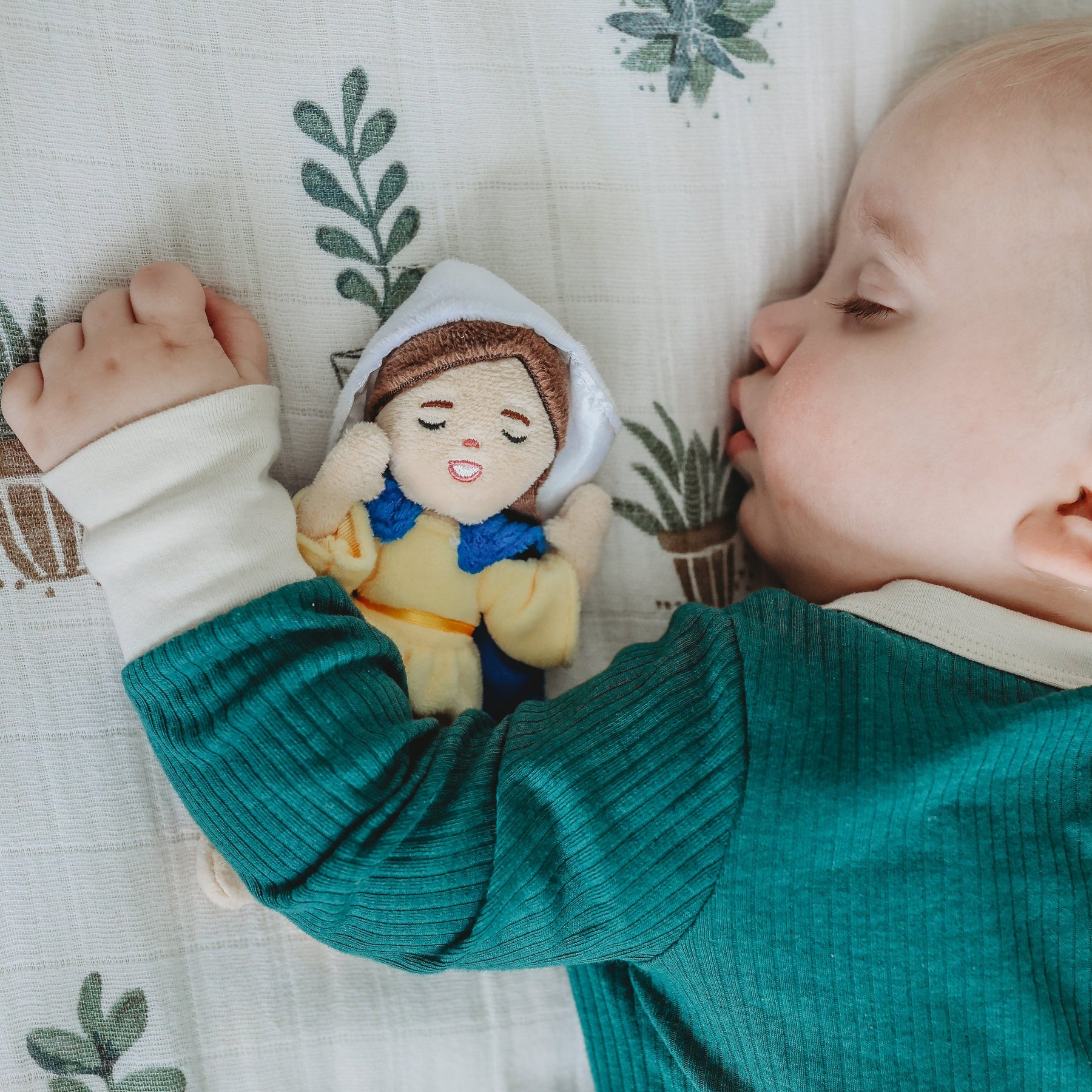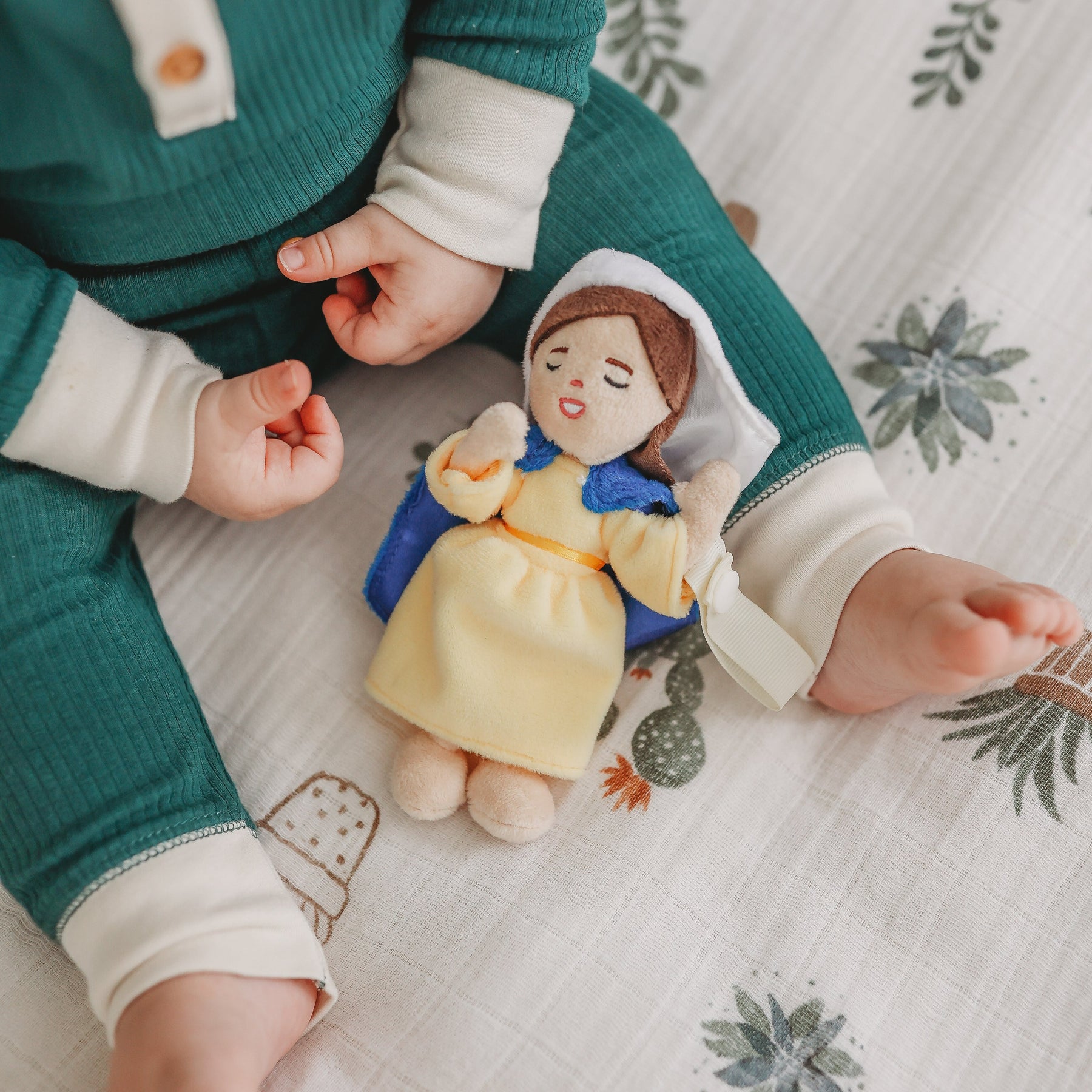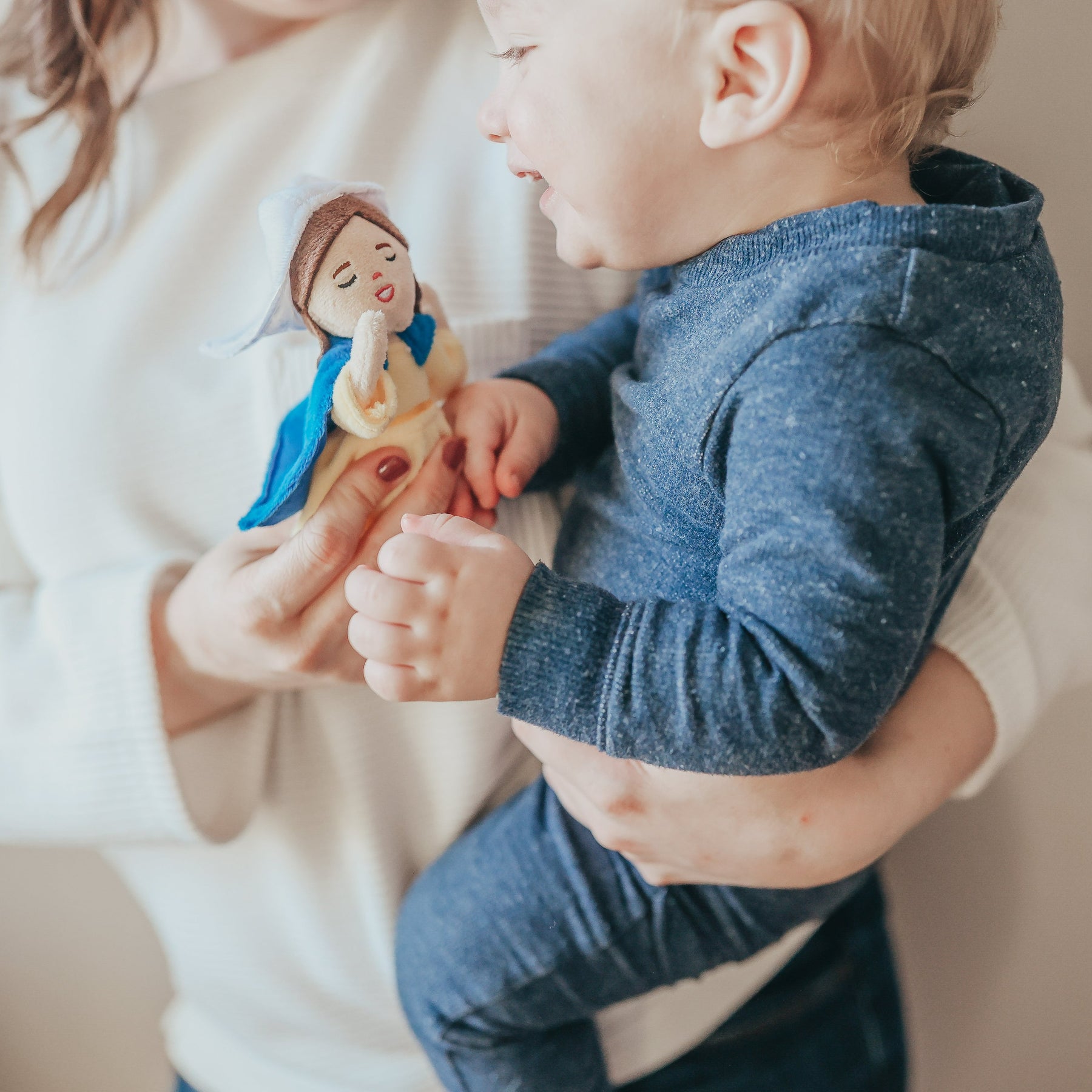 Pacifier Doll | Mary
They are soft. They are cute. They are the perfect companion for your little one. Our dolls bring your child comfort while also teaching them who Mary is and helping them to grow in love for her.
These dolls can be used as a toy, a comfort, or as a pacifier doll. Each doll comes with an attachment which can be used to connect to almost any pacifier.
 See the other members of the Holy Family pacifier collection here: 
These dolls have been safety tested by a third party lab.
Mary doll paci holder
My daughter luvs this! Helps her keep paci in her mouth in car! So sad it's sold out now:(
Love Our Lady!
We purchased the Mary doll as a Baptism gift for our granddaughter. Our son and his wife have affectionately named this pacifier holder, "Our Lady Queen of Peace." She is a beautiful well made doll. A friend from church and I put in an order together. It shipped fast. Very happy with this purchase.
My 1 year old is obsessed with her Mary pacifier clip!