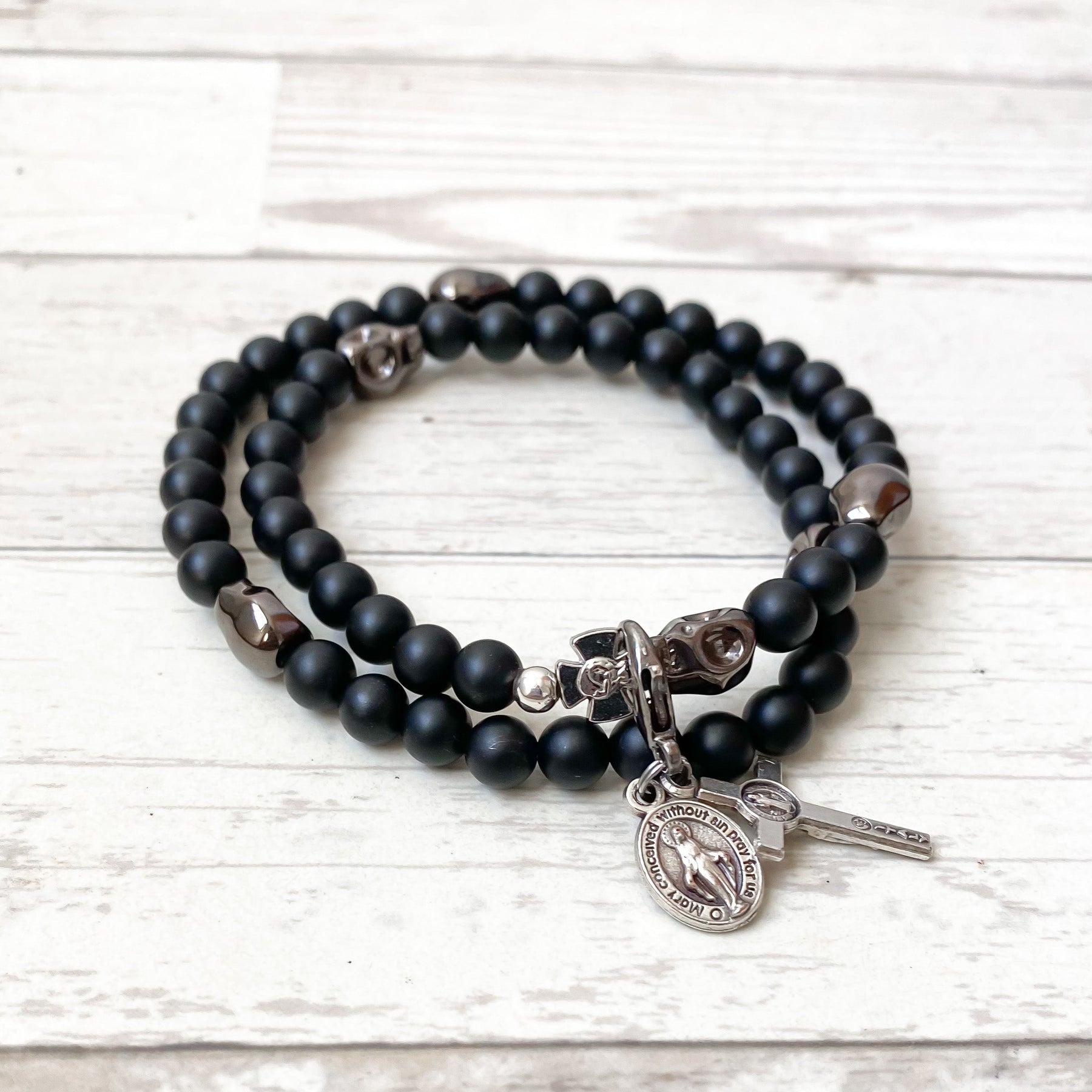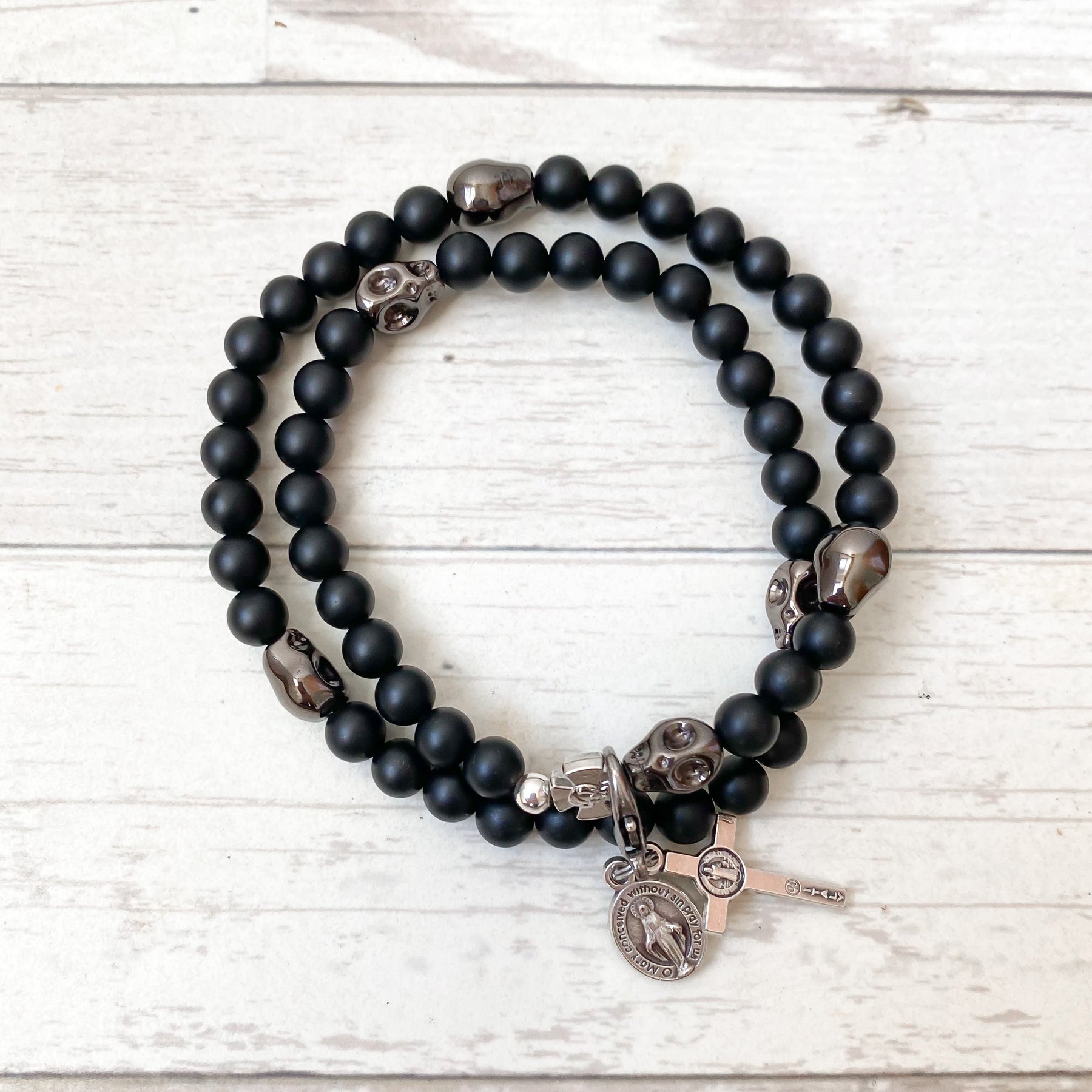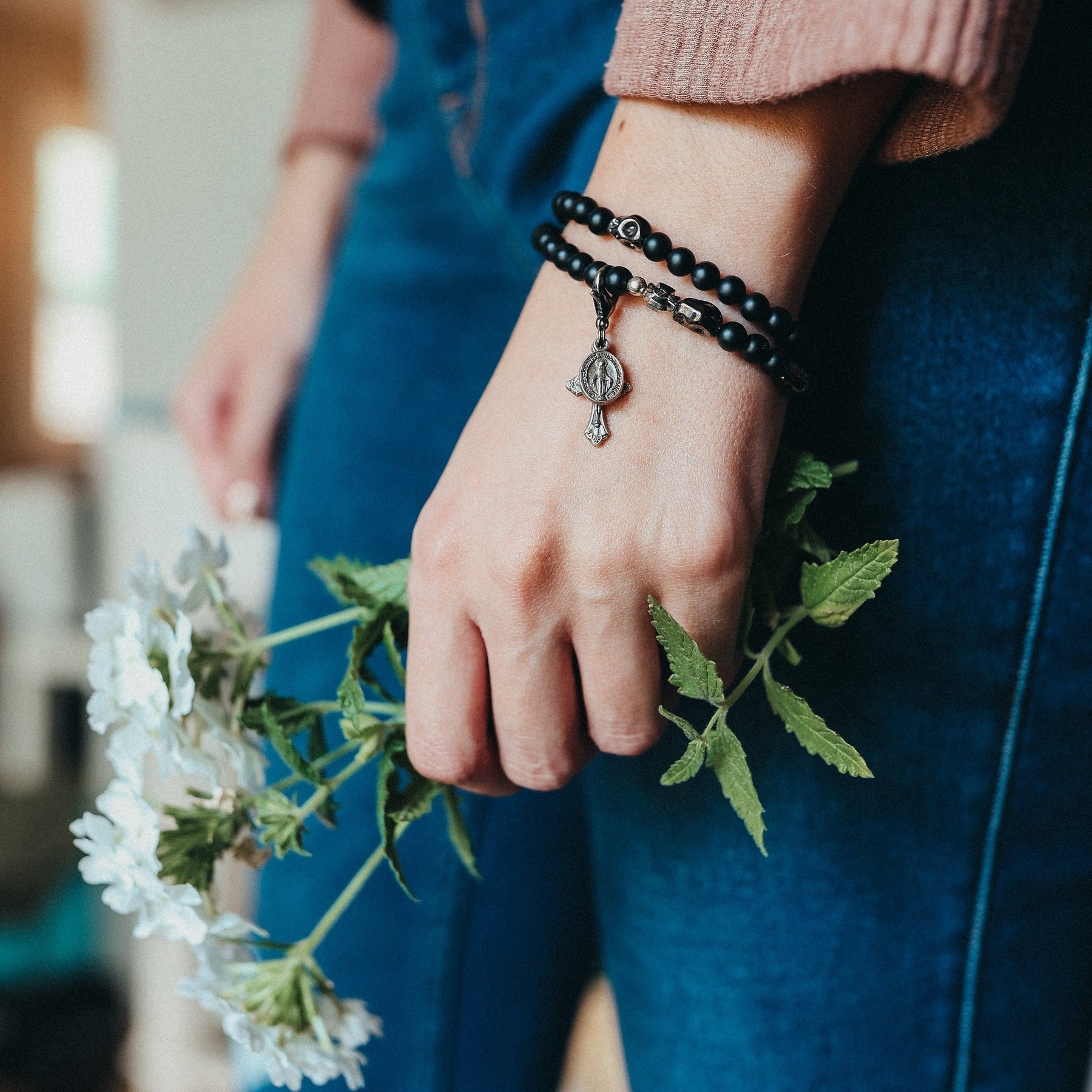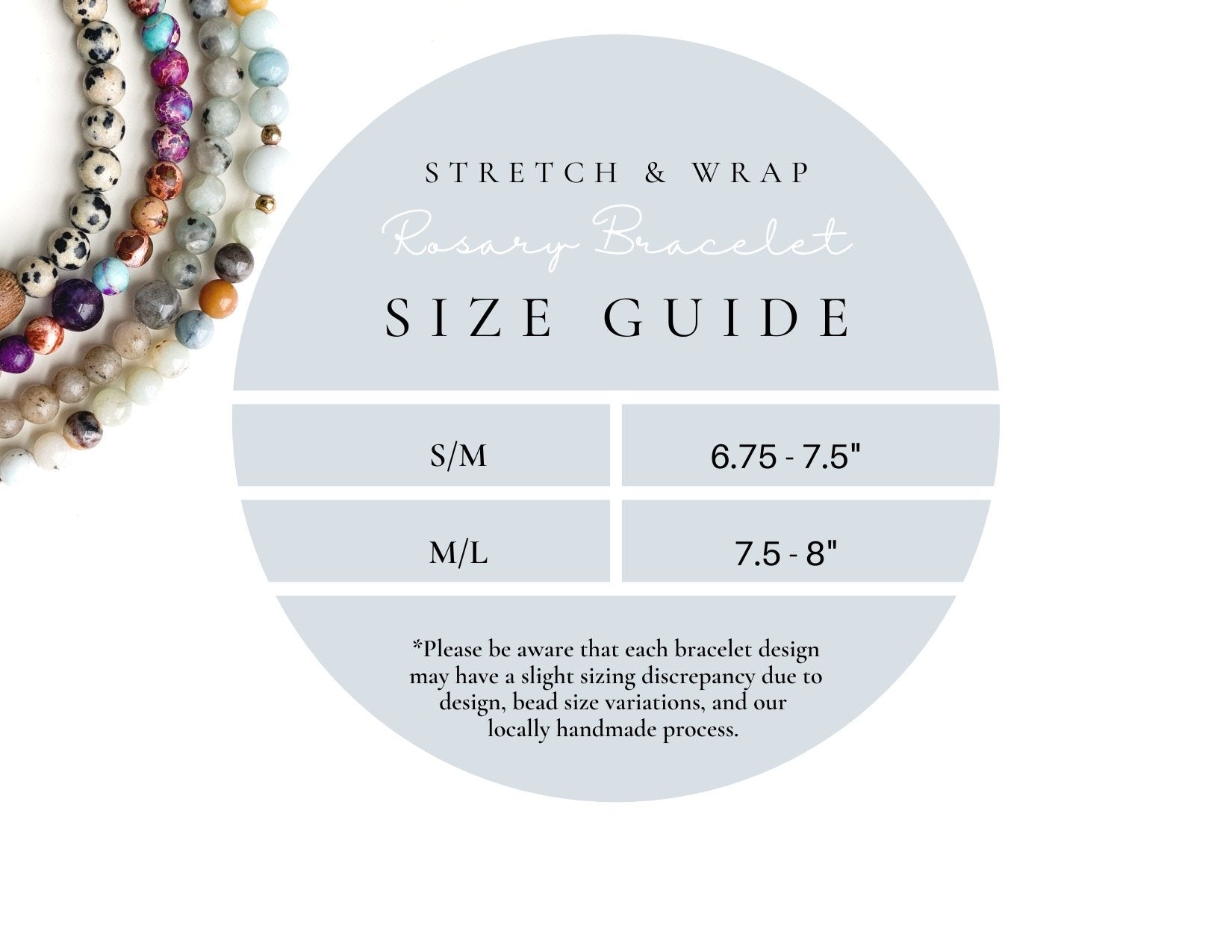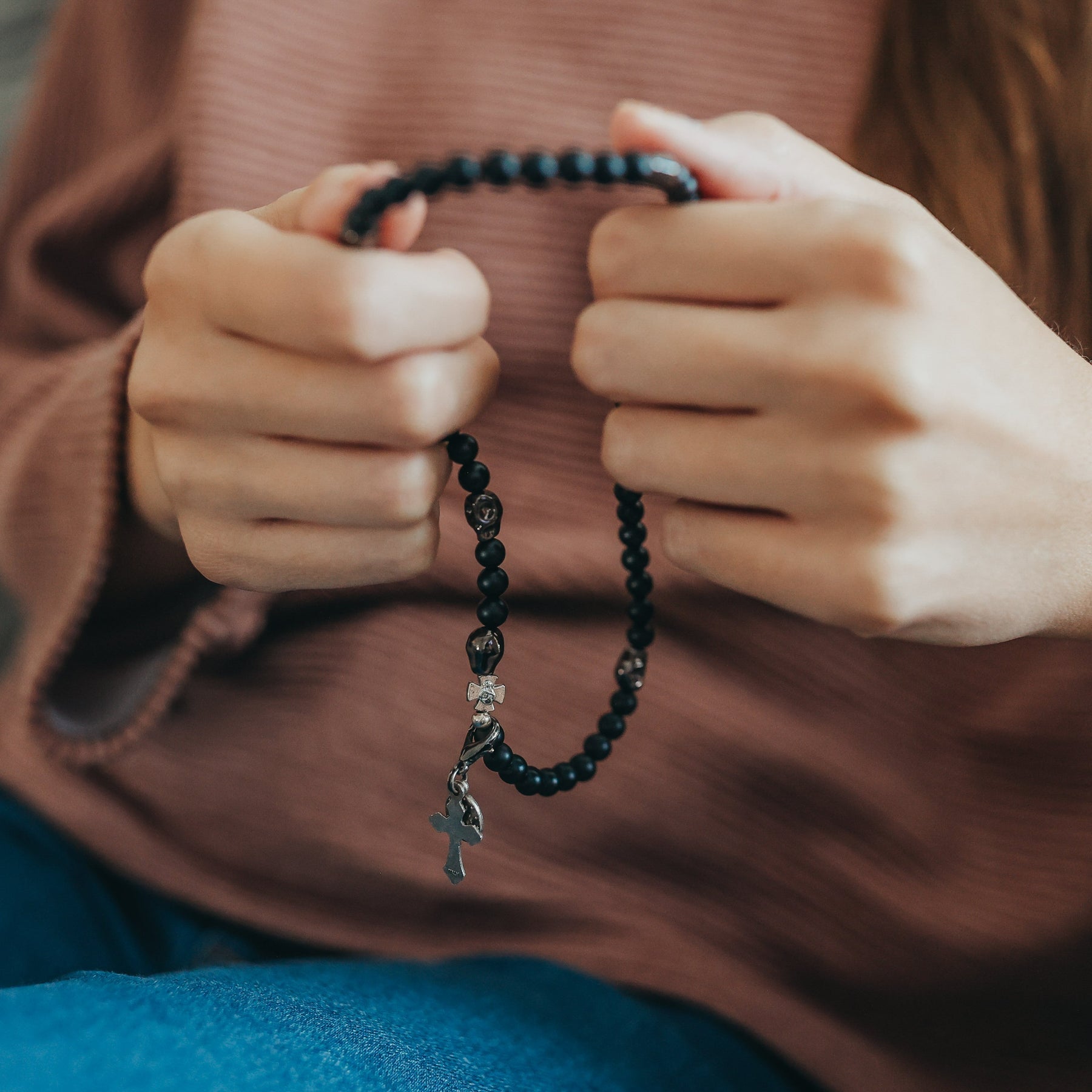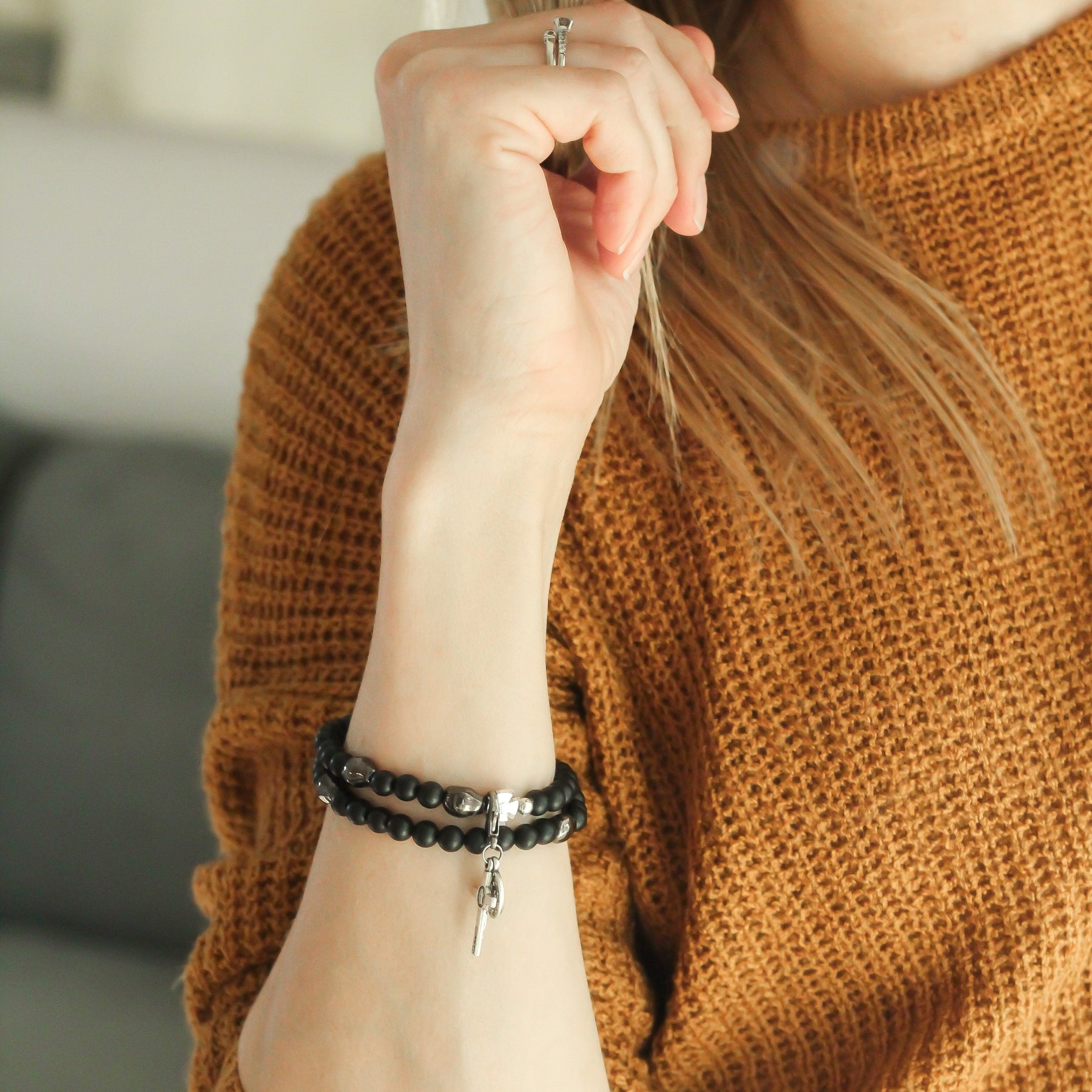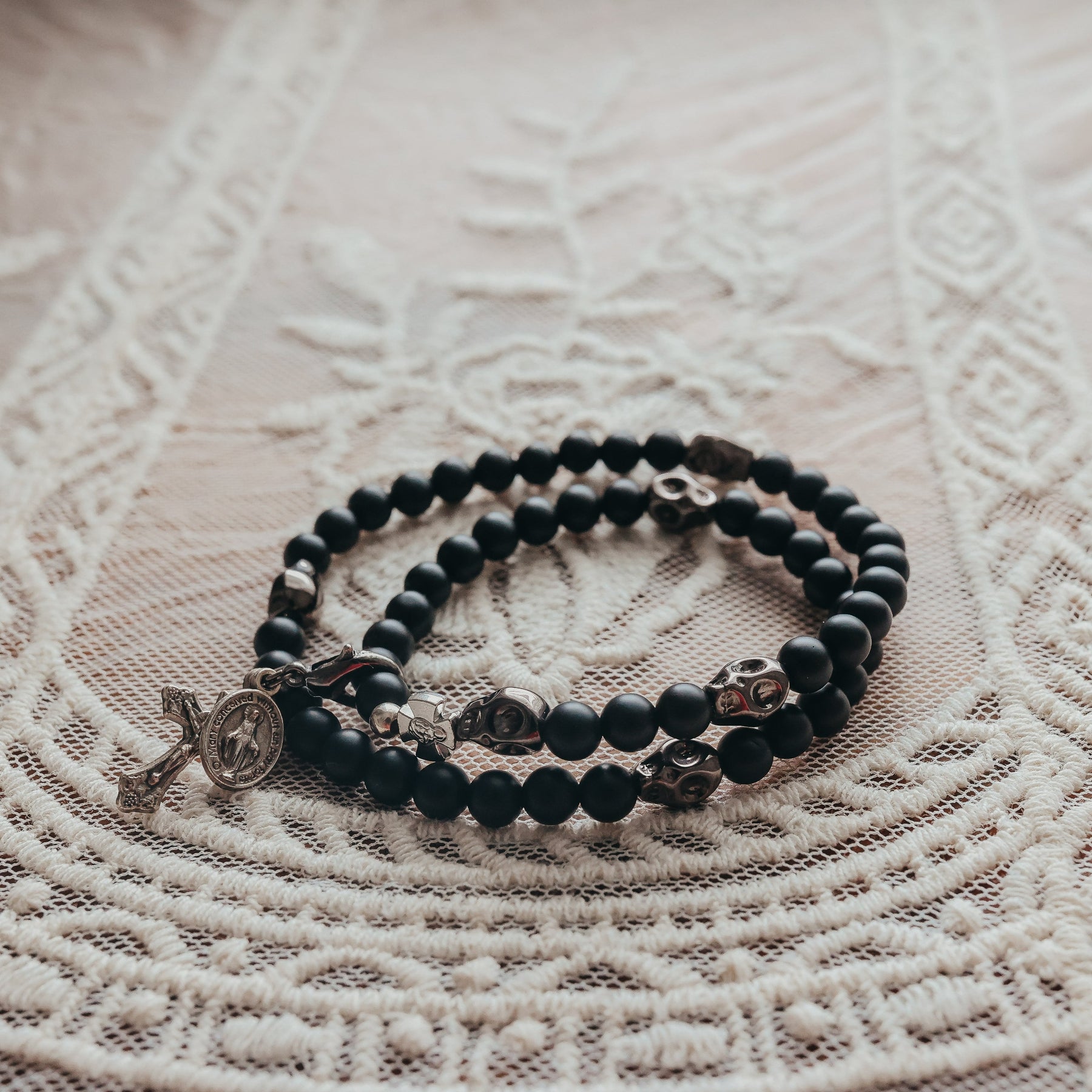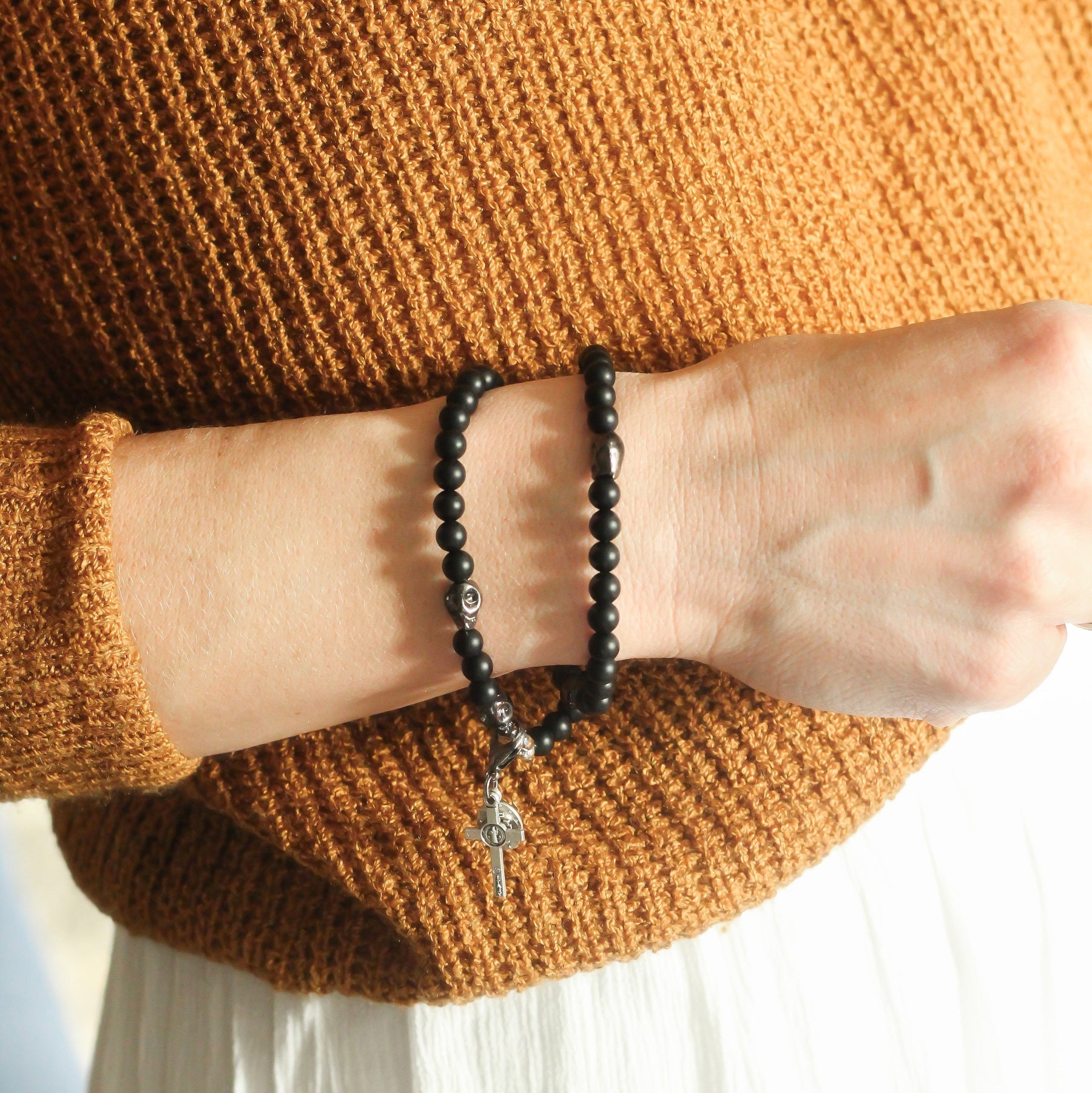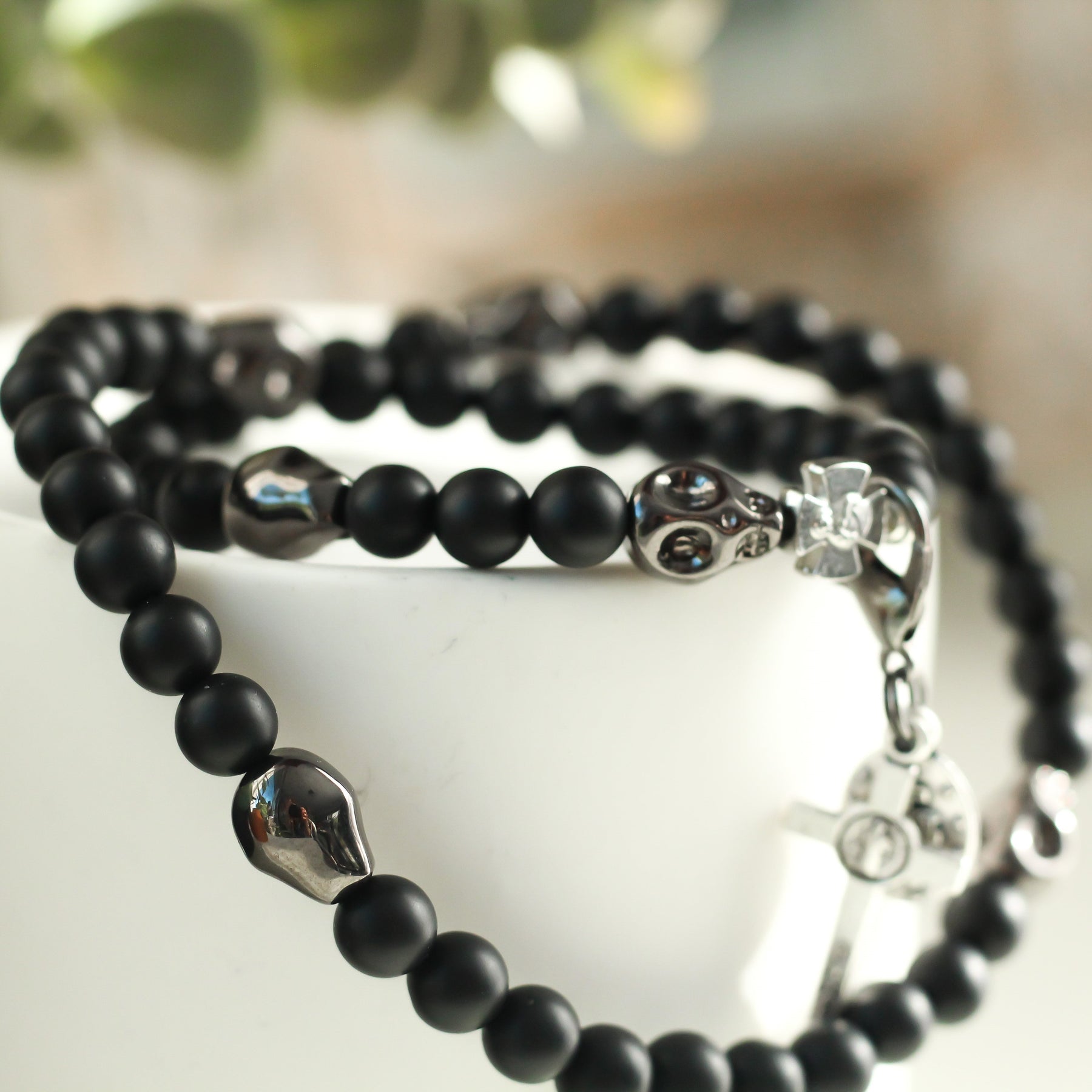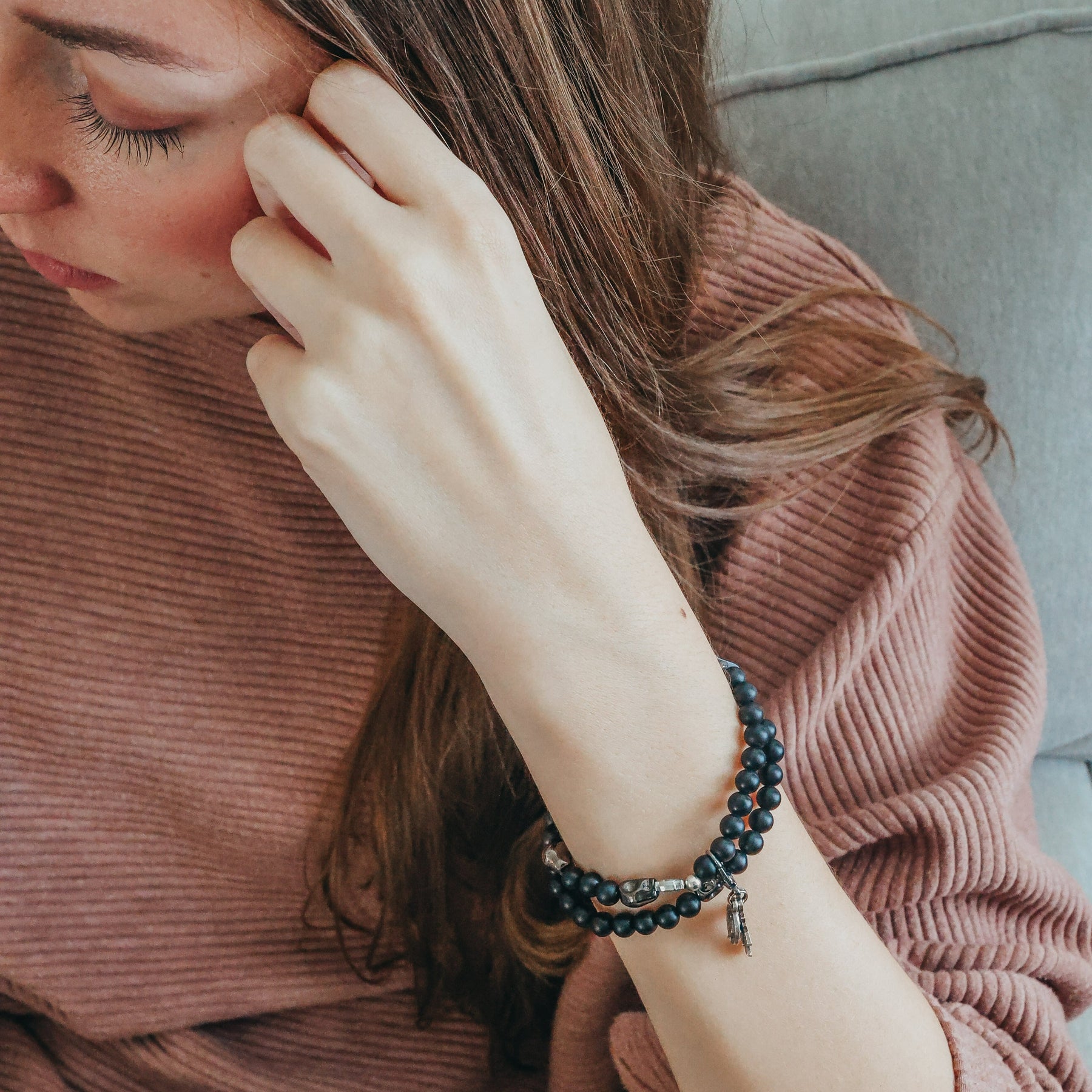 Memento Mori | Stretch and Wrap Rosary Bracelet | Medium
 This beautiful gemstone rosary bracelet features skull beads as the paters and black onyx matte beads as the aves. Each of our stretch and wrap rosary bracelets is a full rosary.  Each bracelet also includes a "bookmark" crucifix charm.  This charm is moveable and can help you keep track of where you are at in your rosary as you pray throughout your day.
Each bracelet is strung on durable elastic making it easy to stretch and wrap around your wrist without fear of snapping it. Crucifix and miraculous medal style may vary.
This bracelet is named Memento Mori which means "Remember your death." This phrase comes from early Christianity. Many saints from that time are known to have kept a skull on their desk or amongst their belongings simply to remind them of death. Even some early Christians greeted one another with this phrase. The phrase is simply to remind people of their death and call them to think about how their living today. Are we preparing for our death? Are we preparing for eternity? 
The inner circumference of the medium bracelet is approximately 7 inches and the small is between 6.5-6.75 inches
Memento Mori
I didn't think I would love this as much as I do! Sooo beautiful and love that the beads are matte! They are actually smaller and more dainty in person :)
Memento Mori Stretch and Wrap Bracelet
Beautiful understated bracelet. Love the matte black. I got the size medium. It seems to run a bit larger than my other medium bracelet but that's better than too small. I'm enjoying wearing it during this month of November.
Stunning!
A remarkably beautiful bracelet that serves as an important reminder of what (should) really matter - our faith in Christ - as life on earth is temporary. The bracelet is well made, top notch quality. If only they would make this in a true size small! I ordered a small but it appears to be a medium. It's a stunner nonetheless!
Memento Mori Bracelet
My favorite so far. I have three so far and can't wait to get more❤️
Absolutely beautiful and more simplistic piece
I love this rosary bracelet. My first wrap one since I usually only order the wire wrap as I have small wrists, and despite it being a little loose, I love it. The skull accent beads are beautiful. The black beads are matte and give the entire thing a classy and chic yet simple look that is beautiful. I look forward to wearing it and praying with it especially through the month of November!