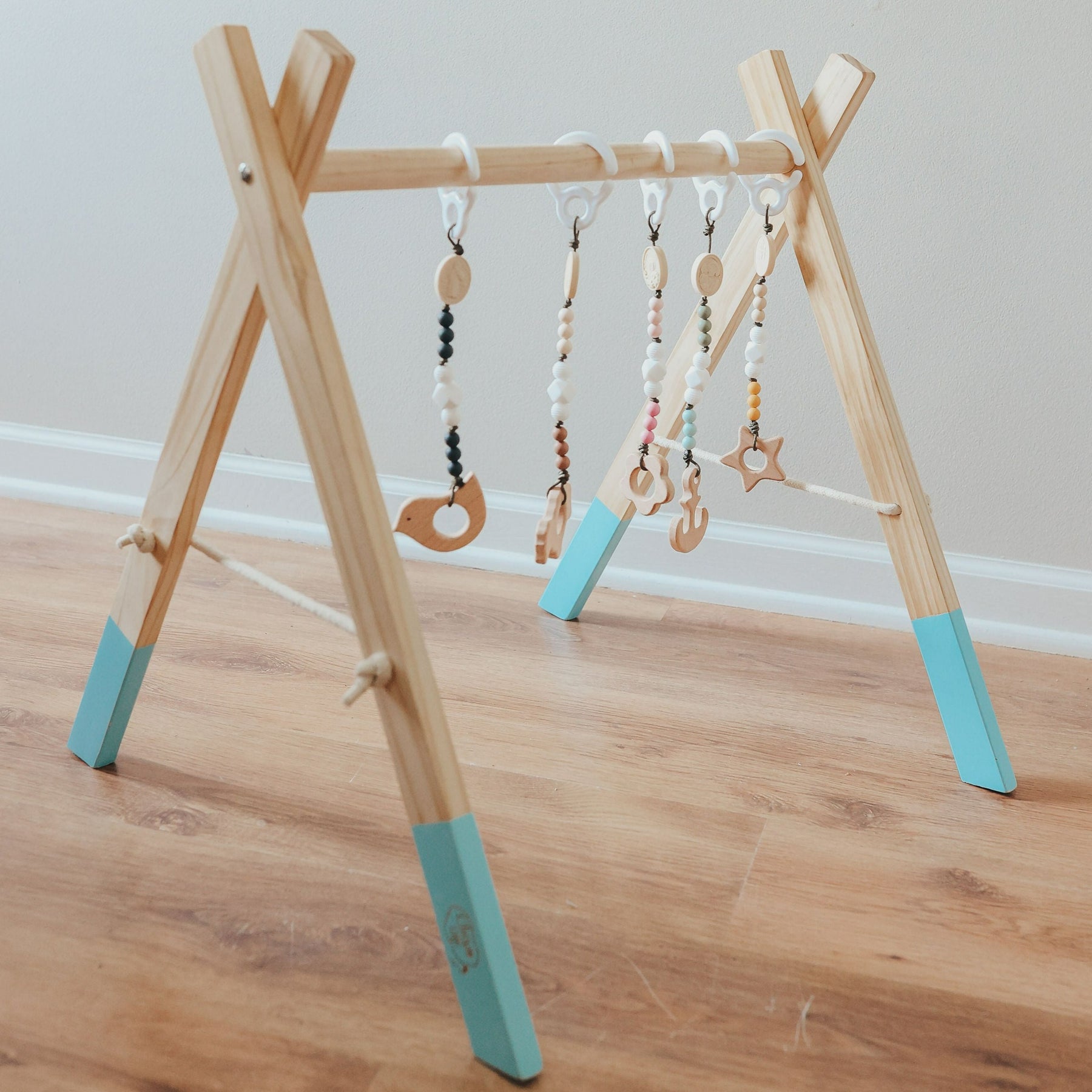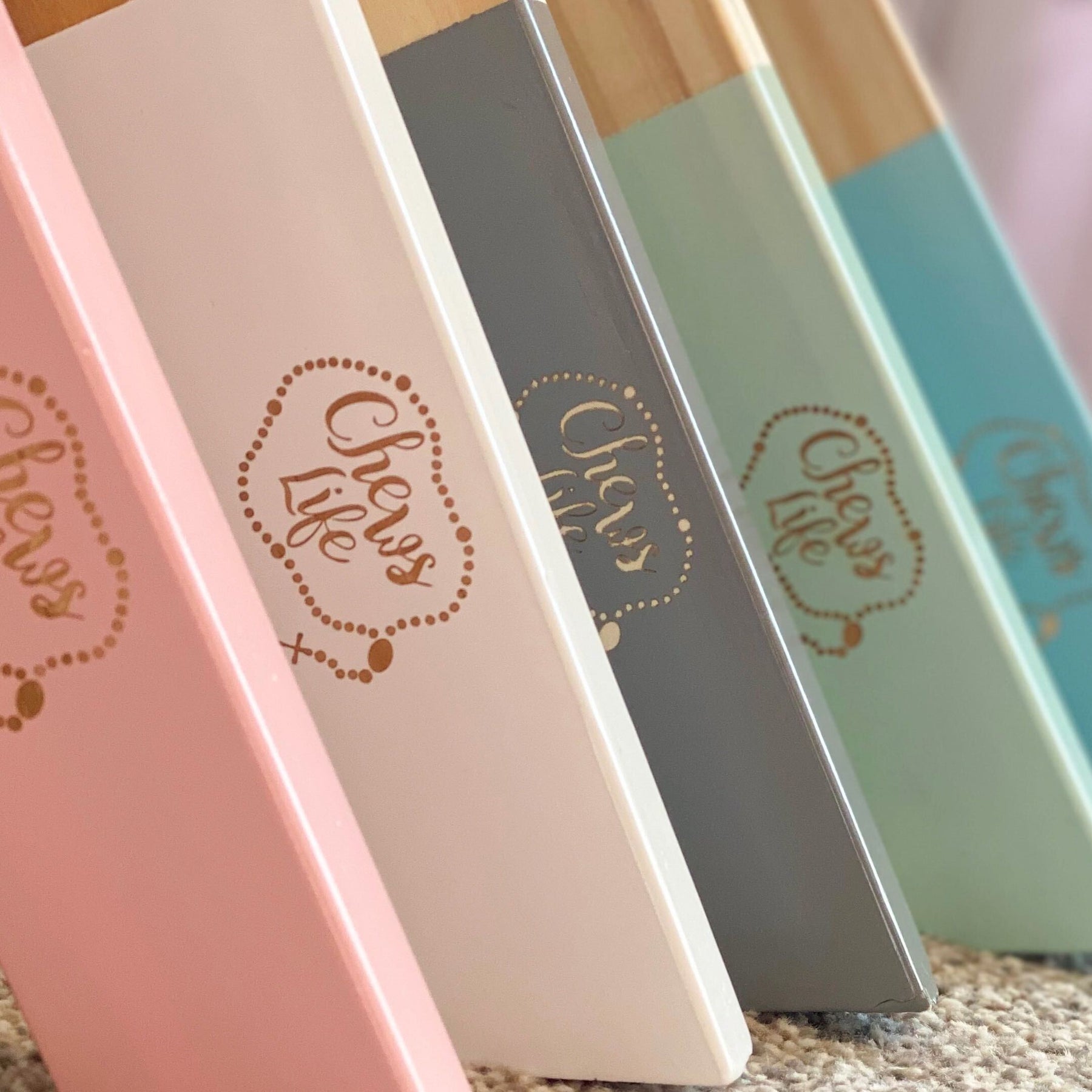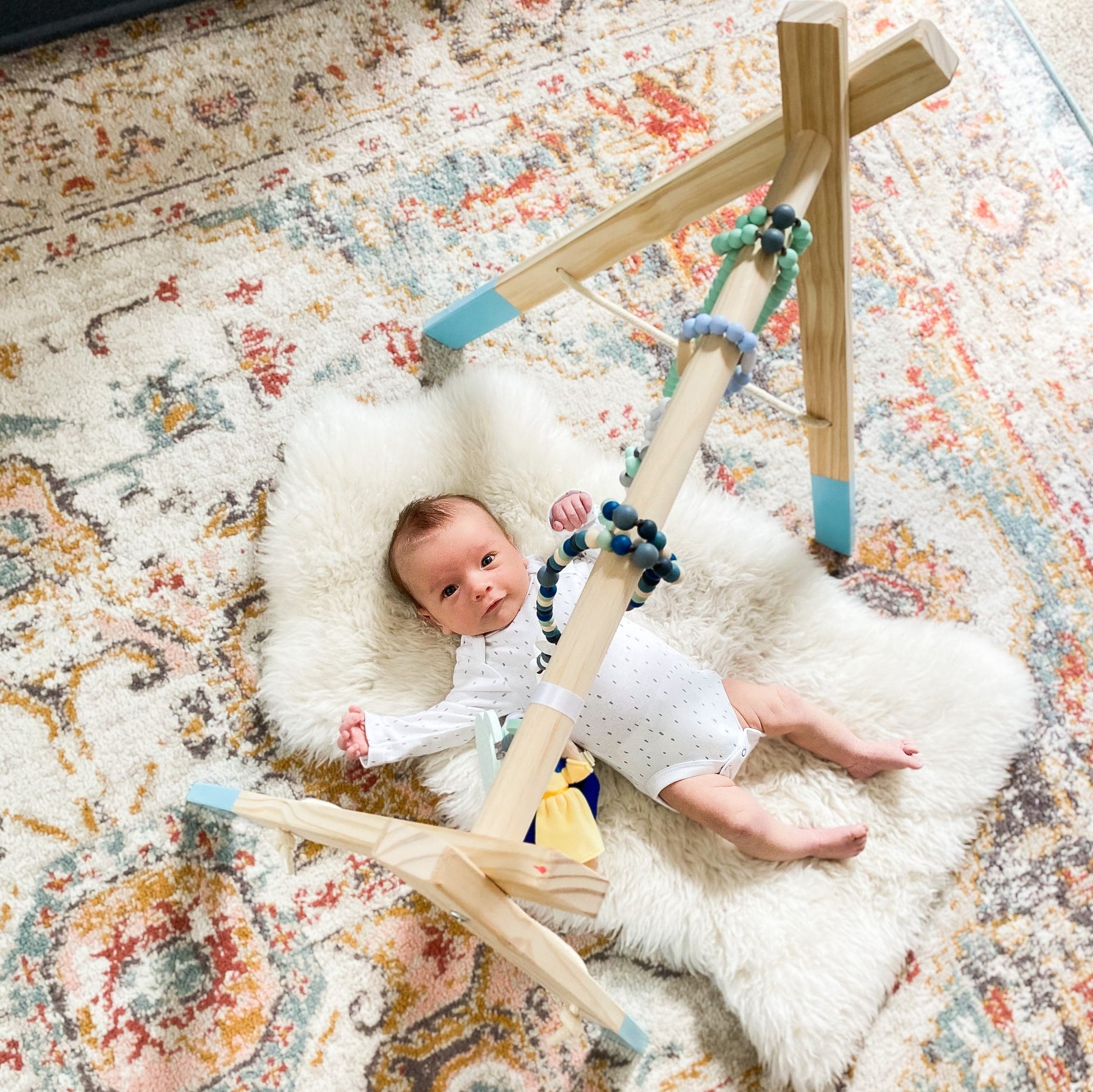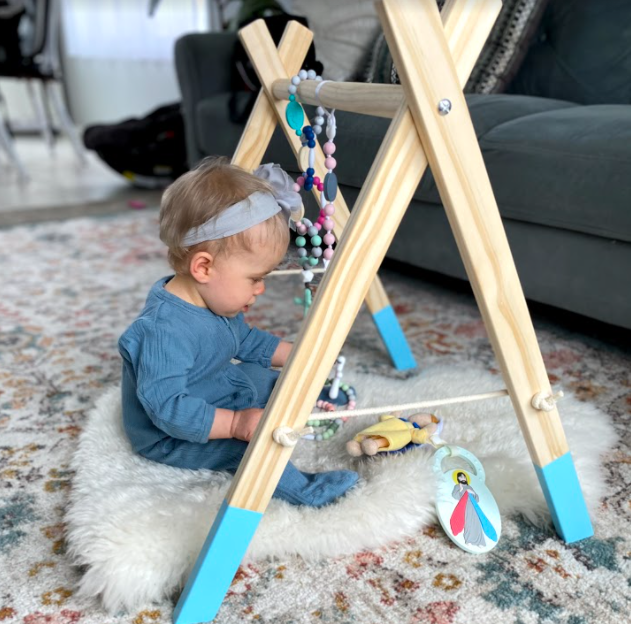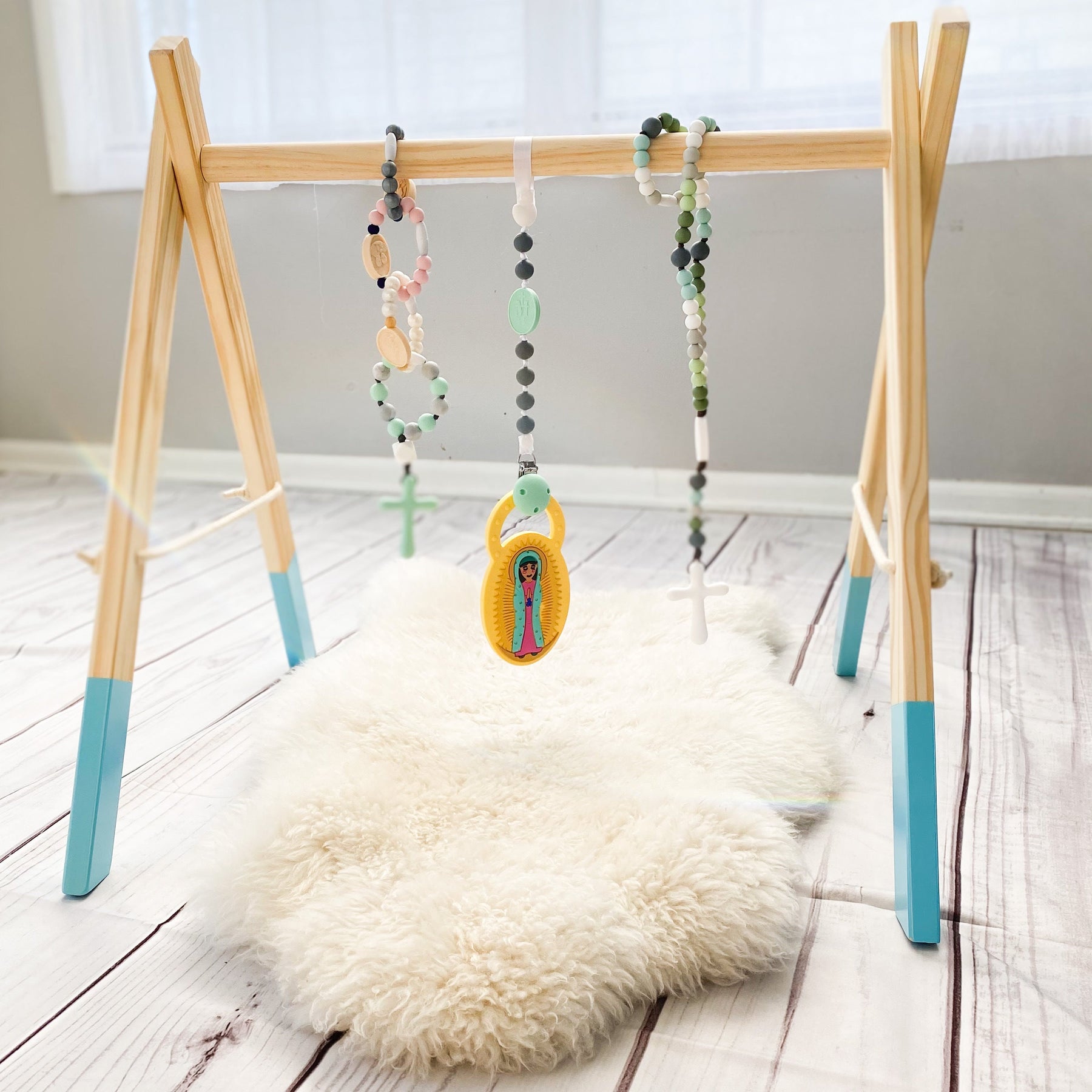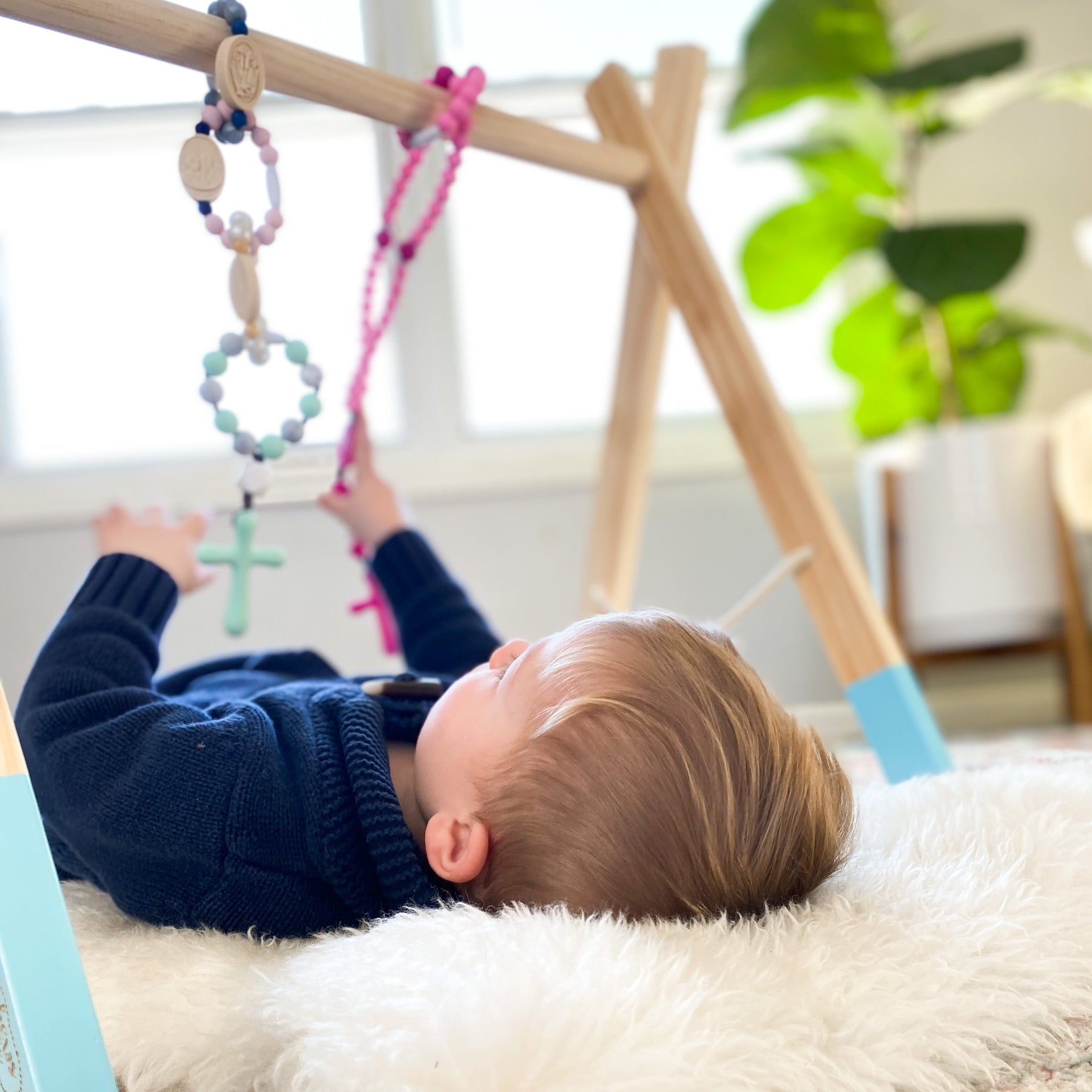 NEW | Wooden Baby Gym
Lay your baby to play and build wonder under the protection of the saints.
This baby gym is perfect for your little one! Its design offers simplicity and ease of use. You can use it to hang your little one's favorite toys including Chews Life items. This gym folds very easily which allows you to store it away when not in use.
This baby gym has been safety tested by a third-party lab. The gym was tested without any toys attached. 
*Toys are not included with the baby gym. See next listing to purchase hanging toys. 
Love the attachment trouble with design
We love the wooden toys you hang from the gym but the build of the gym itself is problematic. Can't tighten it enough to stay put! 😞
Happy baby!
This was easy to put together and quite sturdy and secure. The natural wood is lovely and smooth. Also bought the toy set to go with it and it makes a perfect entertainment for baby.
Thought wooden toys were part of the gym.
I was very excited about the wooden toys that were pictured with the gym. I didn't realize it was just the frame. I wouldn't have purchased it if I knew it was alone.
Perfect activity gym
I was looking for a new activity gym for my 4th child after all the ones we used before just fell apart. Came across this adorable gym with the addition of the new activity gym toys and could not be happier with it. The colors are beautiful and I love the meaning behind the wooden toys with their silicon Saint medals!
Simple but not handmade
I got this baby gym for my baby because I loved the simplicity of the design. However, I was disappointed to find when it arrived that it was made in China. I expected that a wooden product from this company, which has so many other products made in Michigan, would be USA made. My husband, who is a woodworker, also commented that it's a bit pricey considering the simplicity of it, and now that I know it's made in China, I tend to agree. If this were handmade by some Catholic folks in the US, I would be much more okay with the price. As it is, it is a lovely little set — I'm just a bit disappointed by the origin.