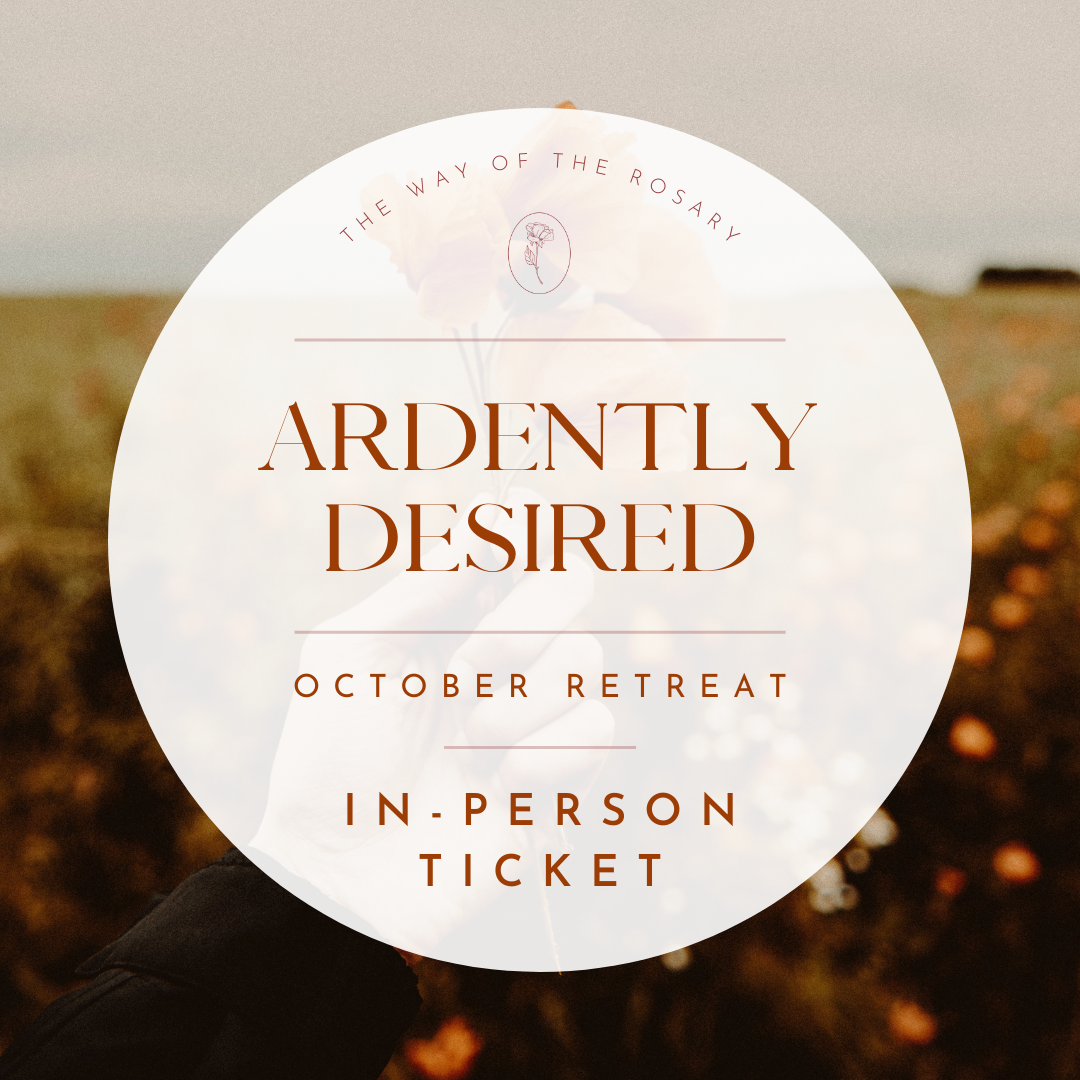 Ardently Desired | October Retreat - In-Person Ticket
The key to living deeply fulfilled in the Heart of Our Savior.
The Enemy has always despised the goodness and beauty of the feminine heart; but now, more than ever, his assault against it is apparent. Knowing this, How do we then live a life of authentic femininity? 
The Ardently Desired October Retreat is an opportunity to dive deep into the Sacred Heart of Christ and be reminded of the ways he truly thirsts for your love, and for the opportunity to fill you with his love in return. 
When: October 27 5:30pm- 9:00pm ET  - October 28th 9:00 AM-9:00 PM
Where: St. Isidore's Catholic Church, Grand Rapids, MI.
 *This ticket purchase is for the In-person Event
Speakers:  
Dr. Mary Ruth Hackett
Shannon Wendt
Trinity Wendt
About: 

Dr. Mary Ruth Hackett