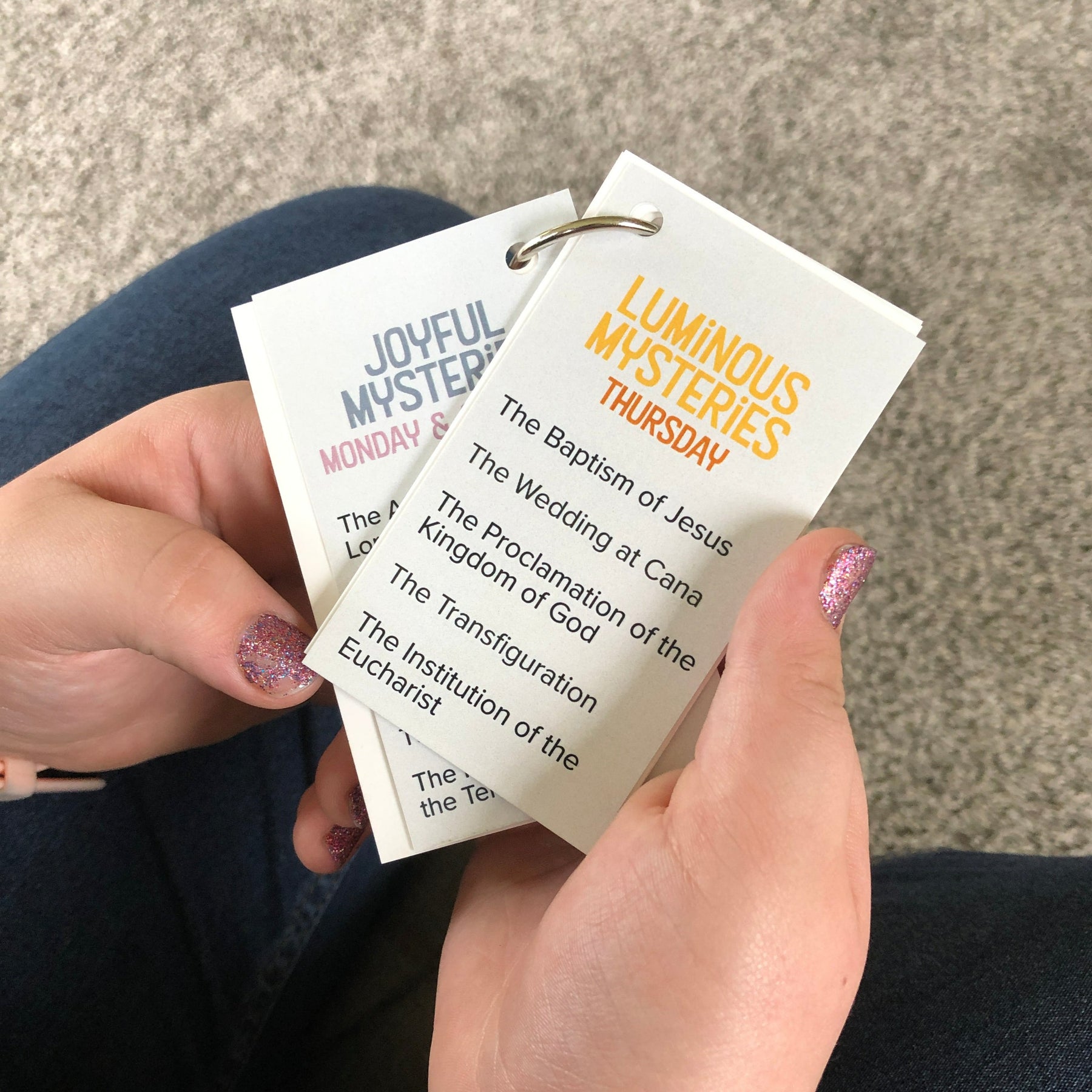 Shepherd Kids Prayer Card Set
Help your child learn to pray the rosary with these awesome rosary cards! They are small and easy to carry around in a purse or backpack. The key ring means you can attach them to almost anything.
The cards include all the prayers of the rosary, the mysteries of the rosary, and how to pray with the actual beads of the rosary.
Rosary Chew toy
Really nice quality! I know it will be a good, quiet Mass toy for my granddaughter.