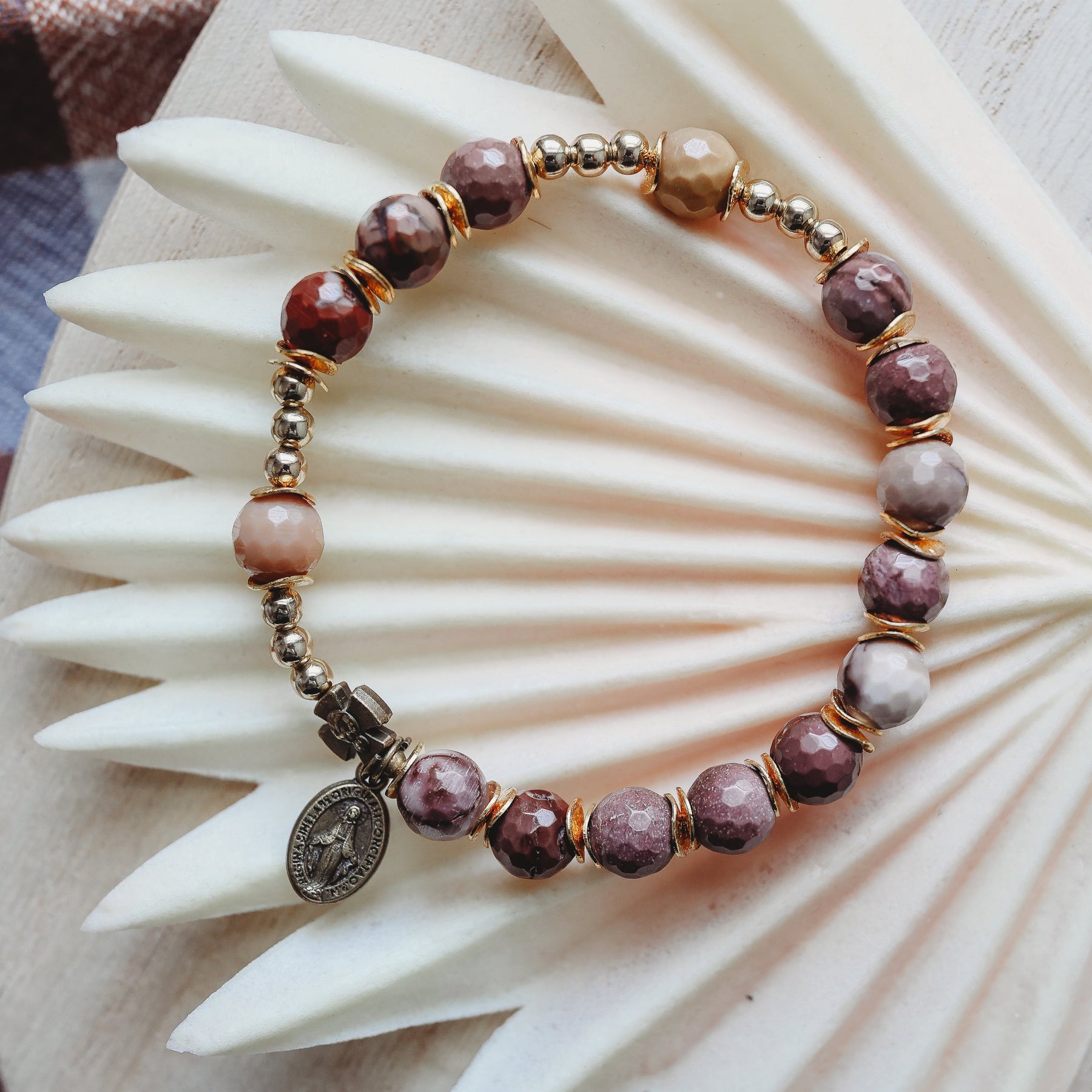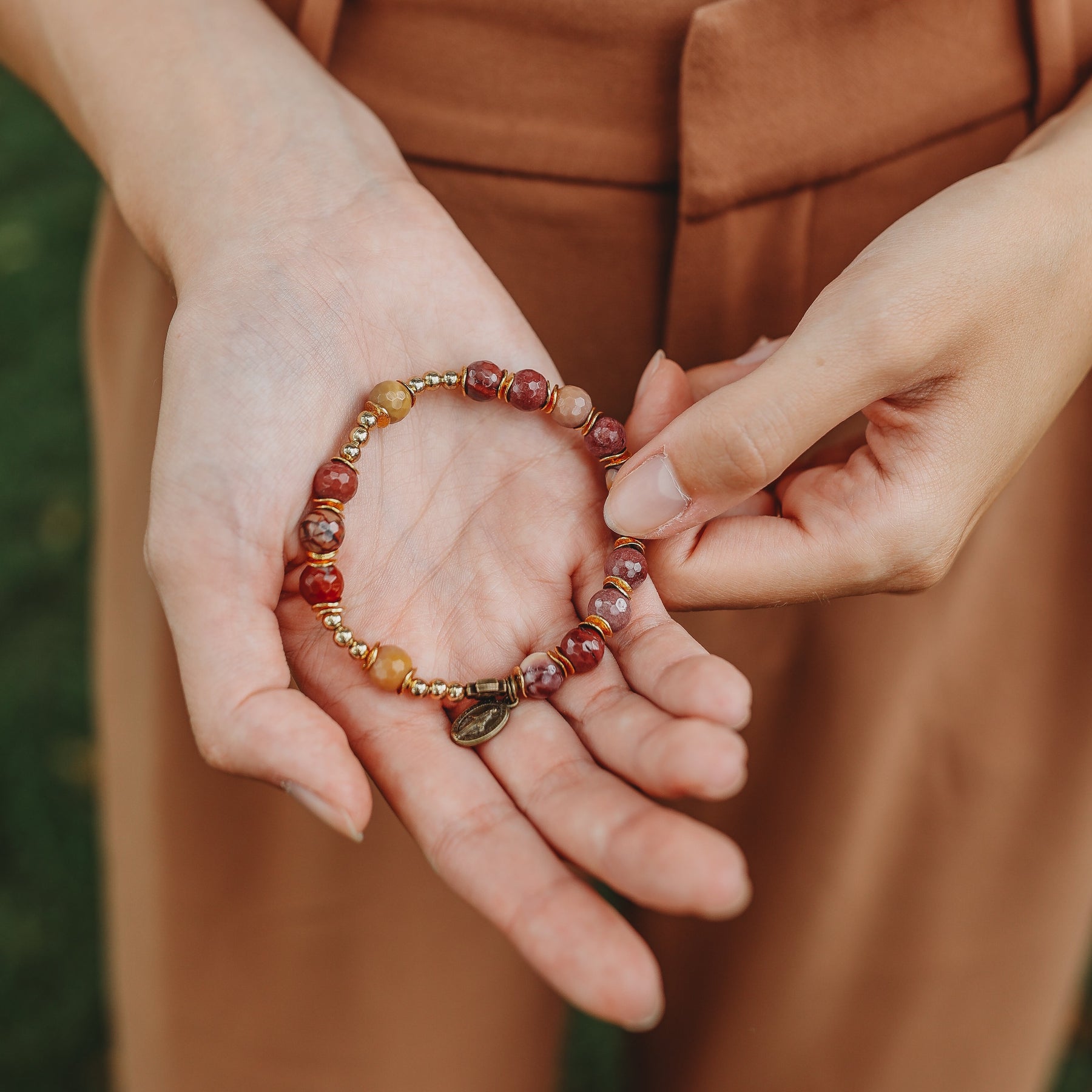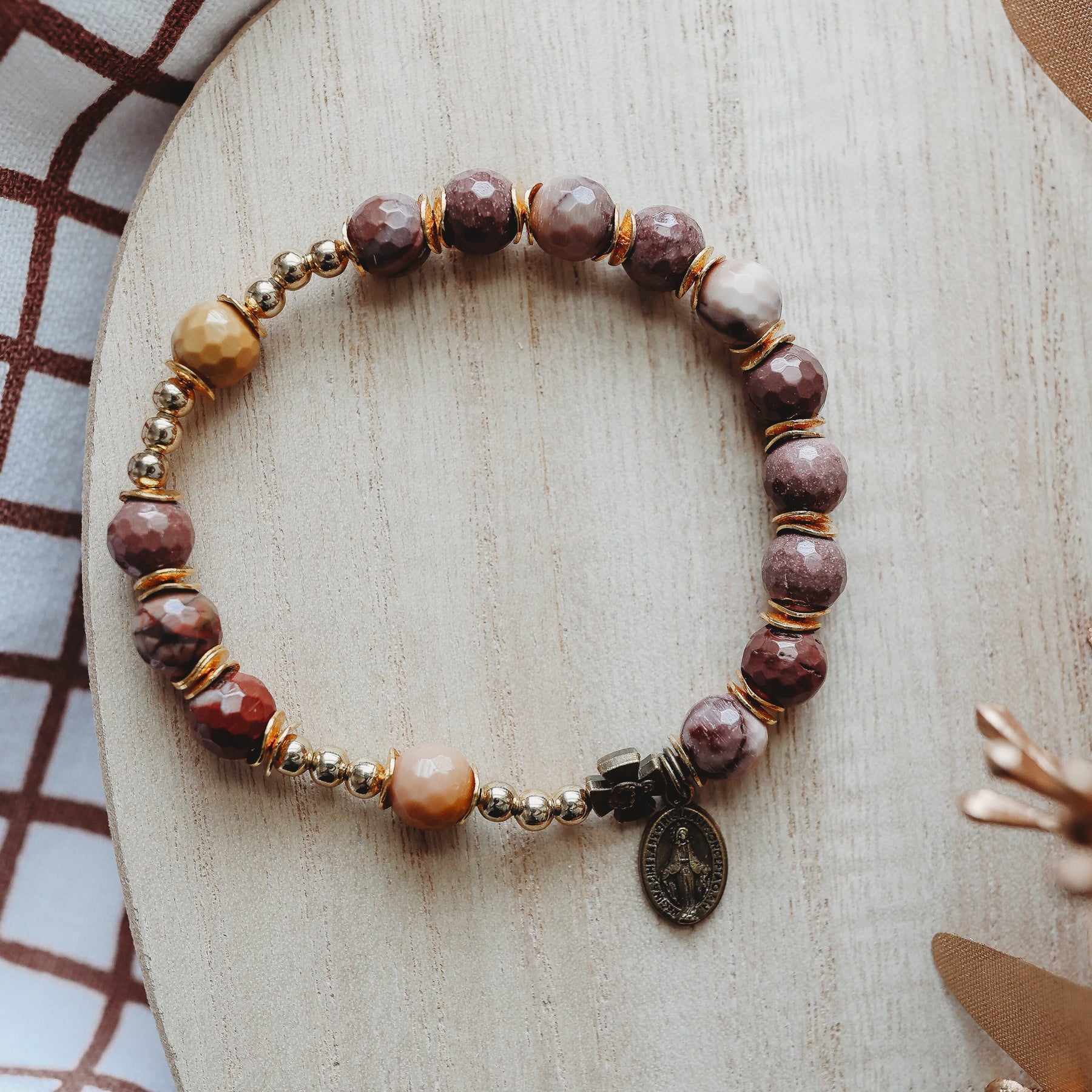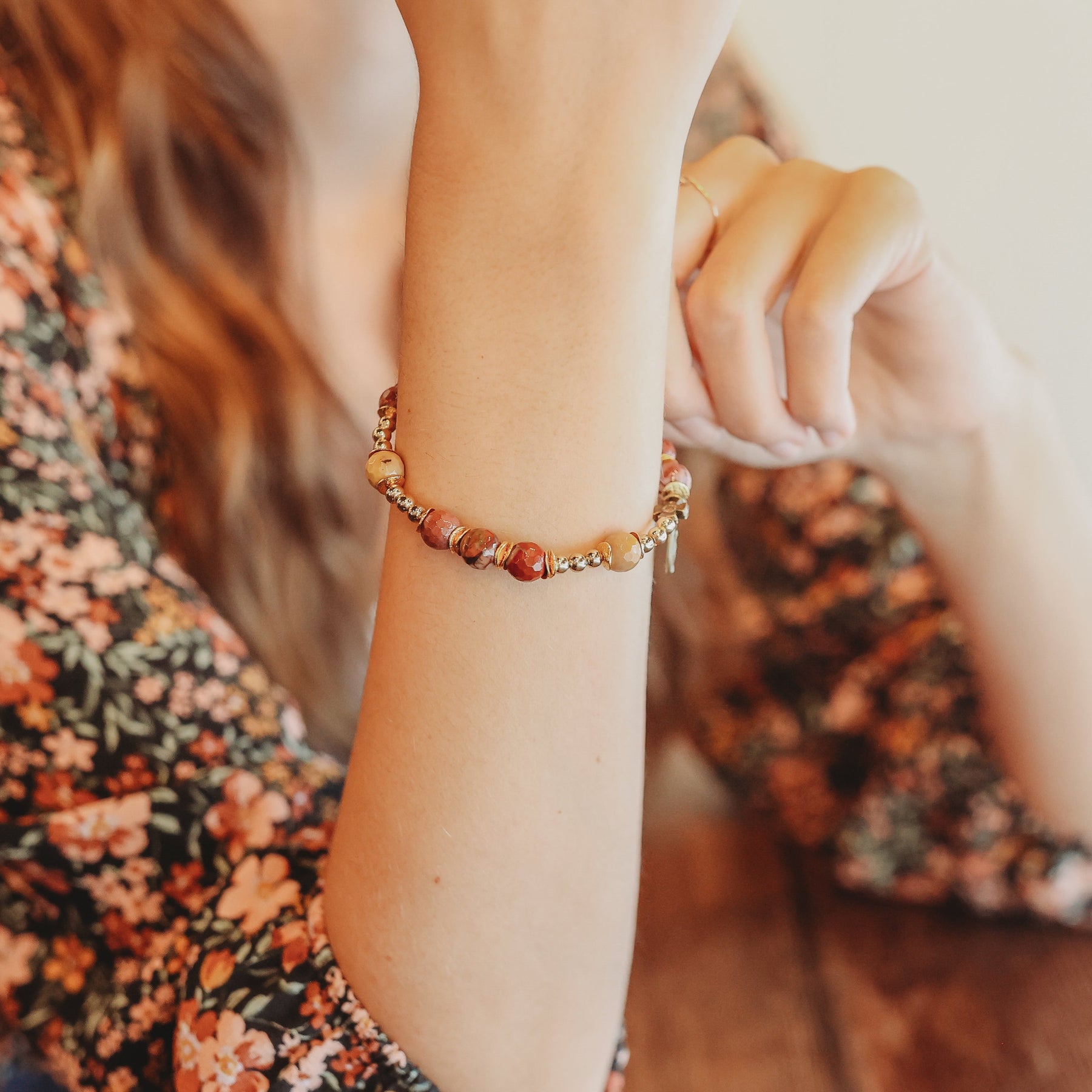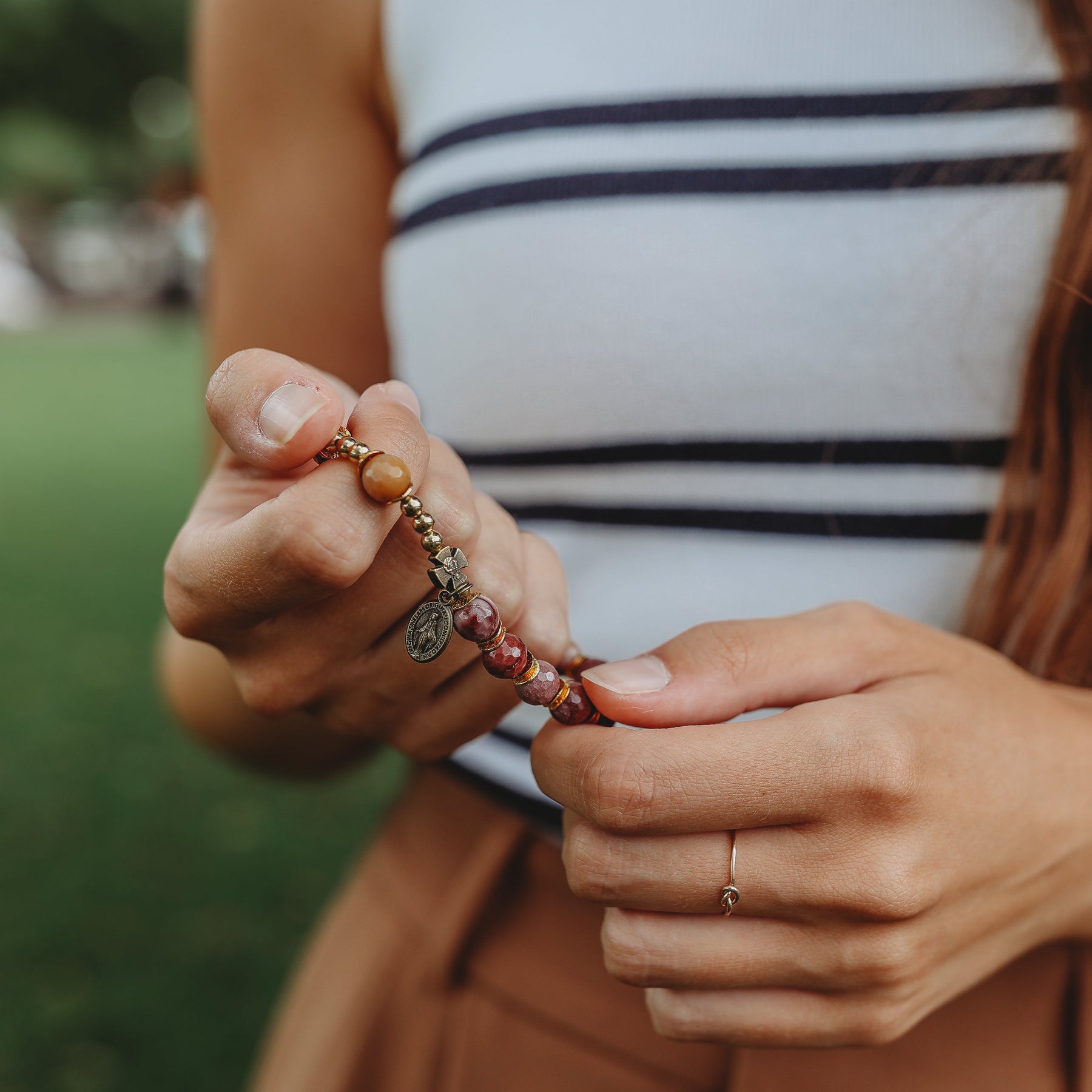 Bl. Solanus Casey | Stretch & Wrap Decade Bracelet | Fall Exclusive
This beautiful gemstone decade bracelet features Mustard Mookatite beads as the paters and Purple Mookatite beads as the aves. Each of our stretch and wrap decade bracelets comes with a fixed Miraculous Medal. (medal style may vary)
Each bracelet is strung on durable elastic making it easy to stretch and wrap around your wrist without fear of snapping it.
The gold accent pieces will oxidize, creating an antiqued, rustic look. Lotions and perfume usage does speed up the oxidization look.
Mookatite Pater color may vary.
Blessed Solanus
Thought you might want to know that he is now Blessed Solanus after his beatification in 2017.
Thanks for the great products!