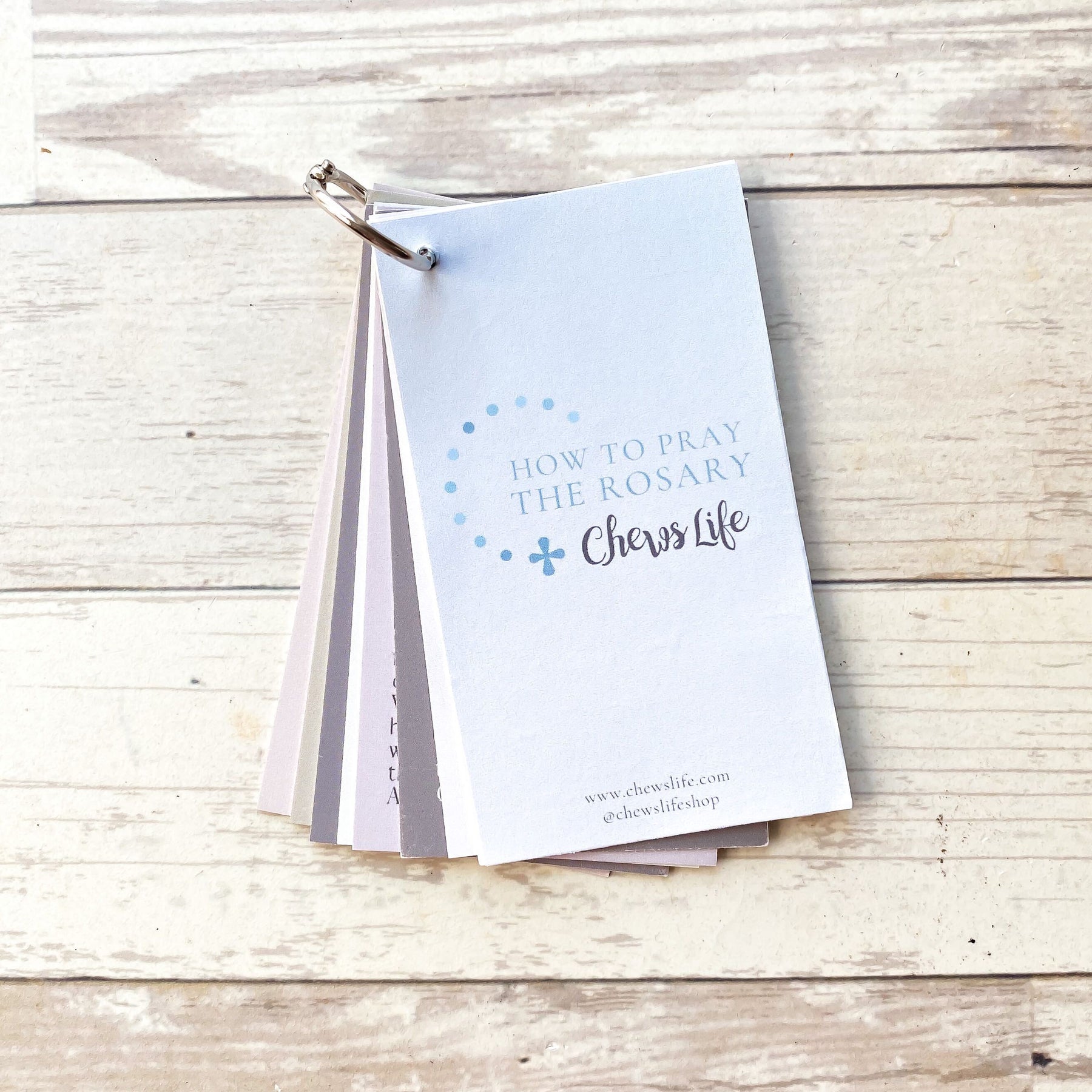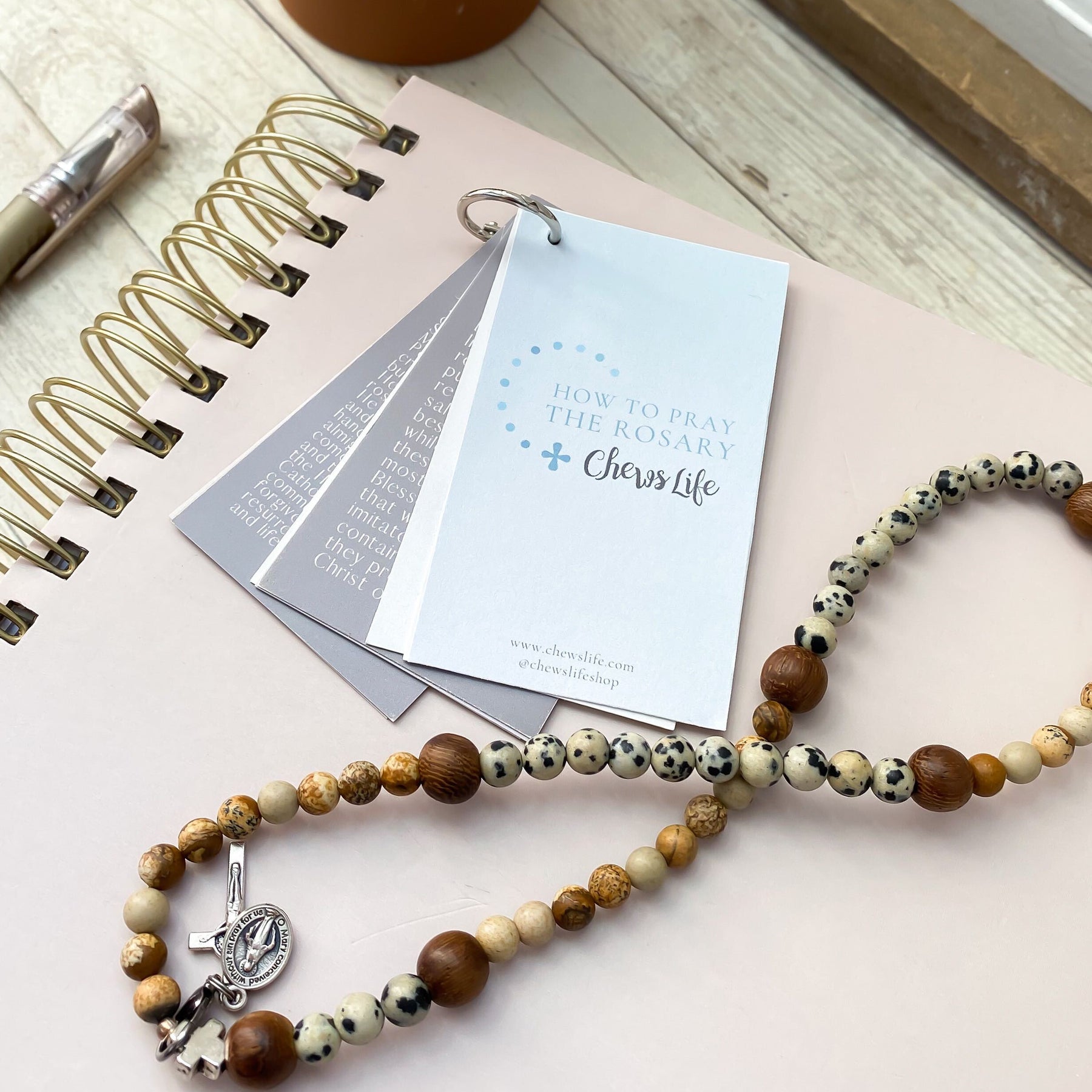 Rosary Prayer Cards
These rosary cards are the perfect aid to help you strengthen your devotion to the Holy Rosary. They are the perfect size for a purse or they could be attached to a keychain. There are so many ways to make these accessible so that you can be inspired to pray a daily rosary.
These go anywhere with you. Stick in your pocket, walking, waiting to pick up kids .
Rosry cards
Perfect reminder and perfect in purse or diaper bags.
A Fantastic Help
I had never learned how to pray the Rosary and these cards have been a fantastic tool in helping me learn!
A nice addition
For those of us who don't have it all memorized it is wonderful.