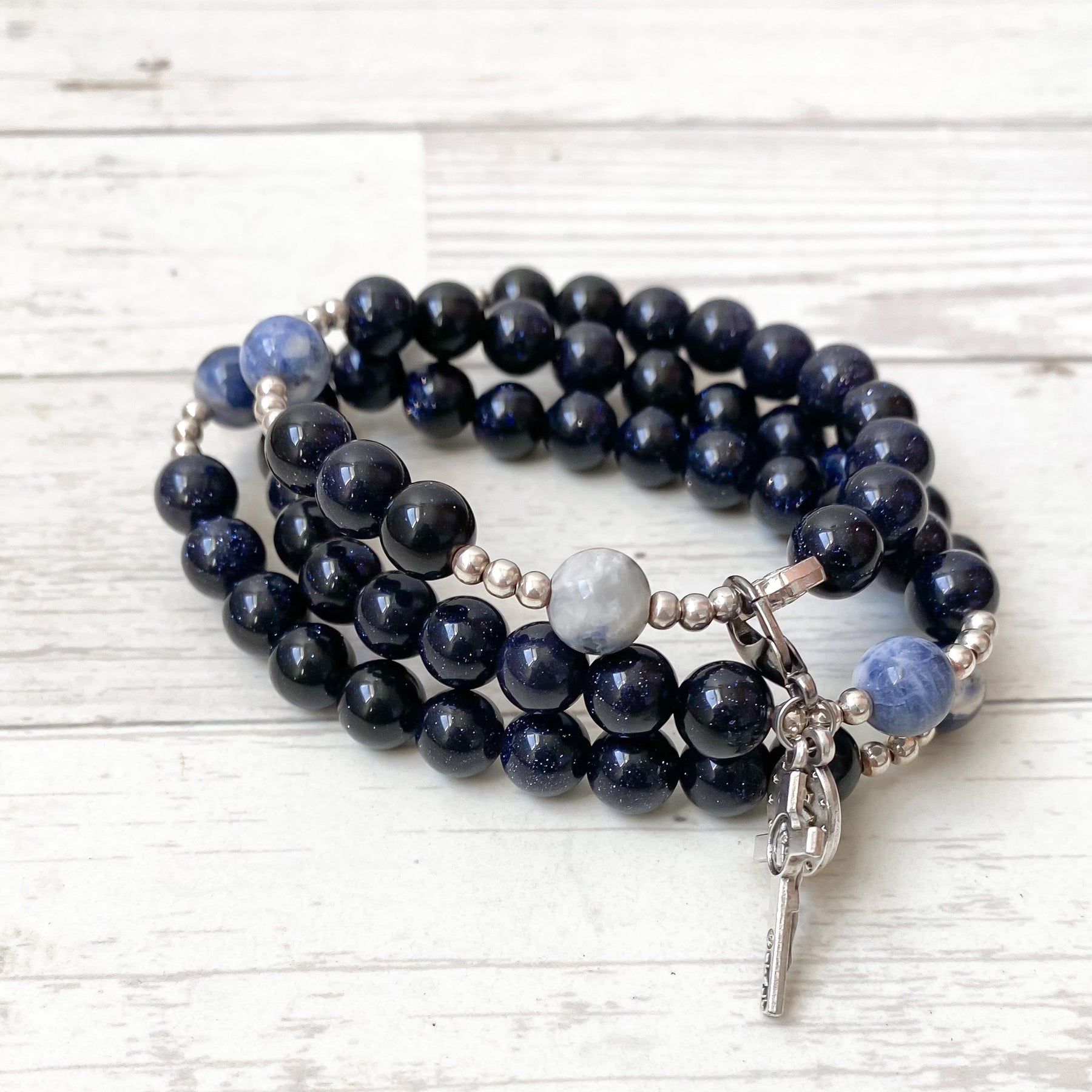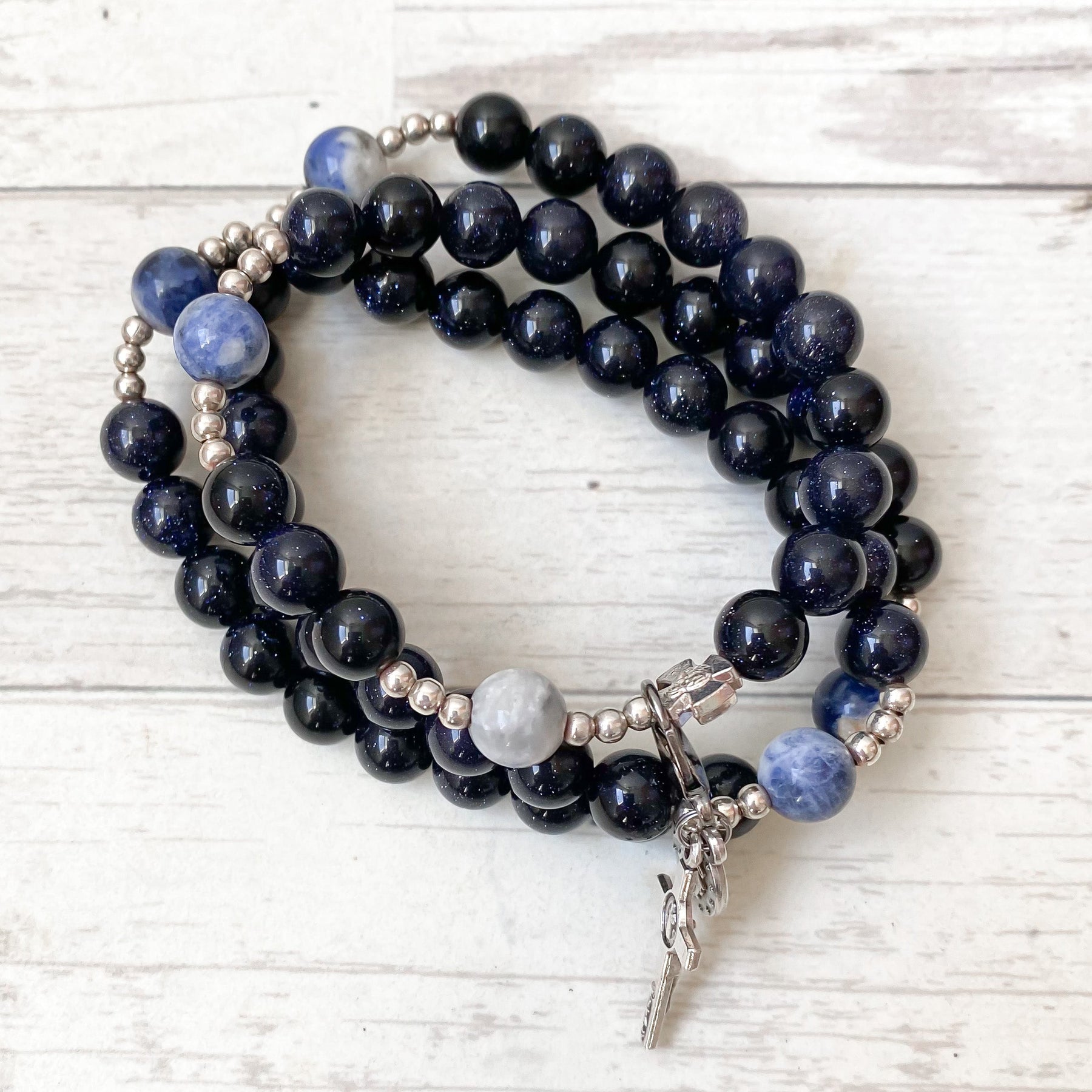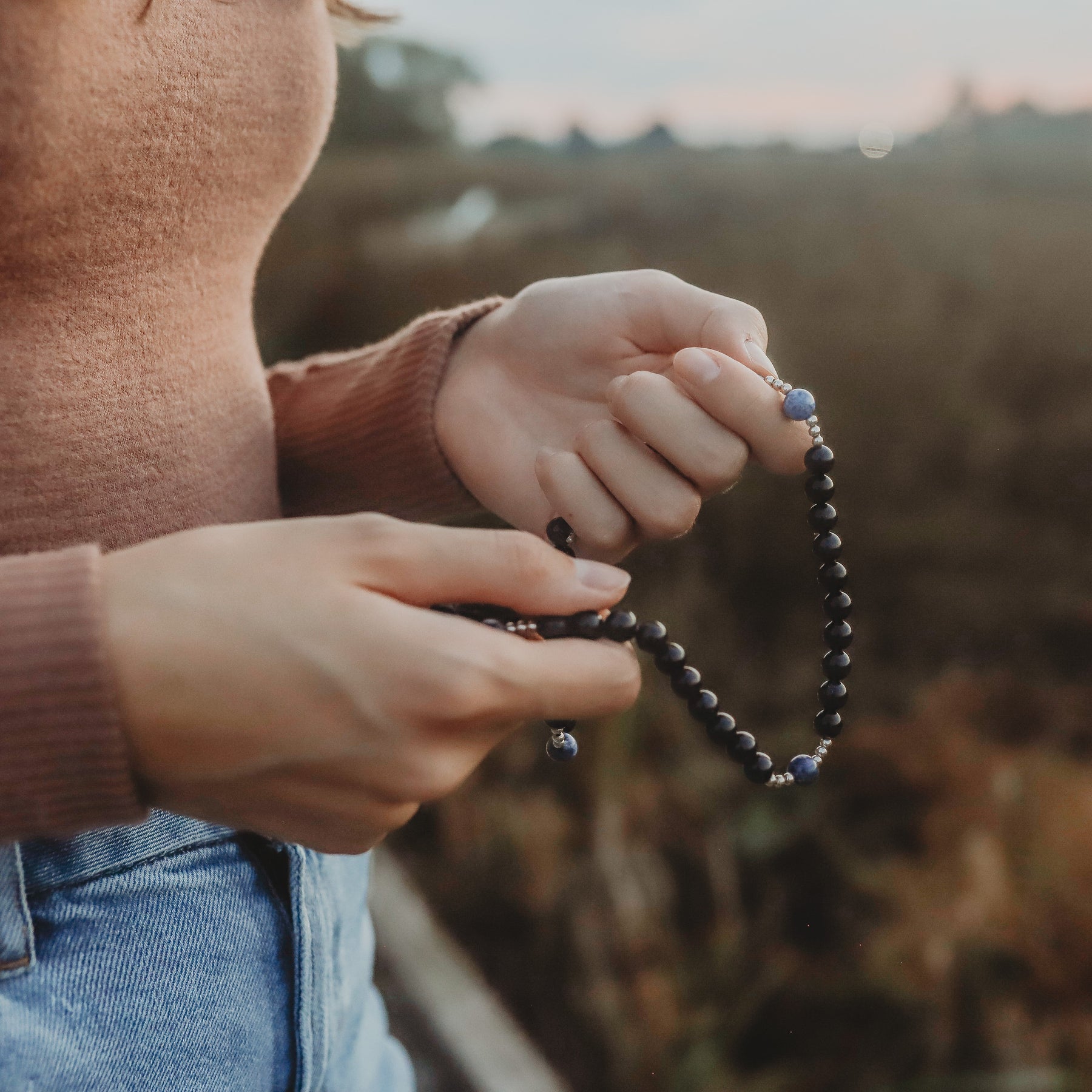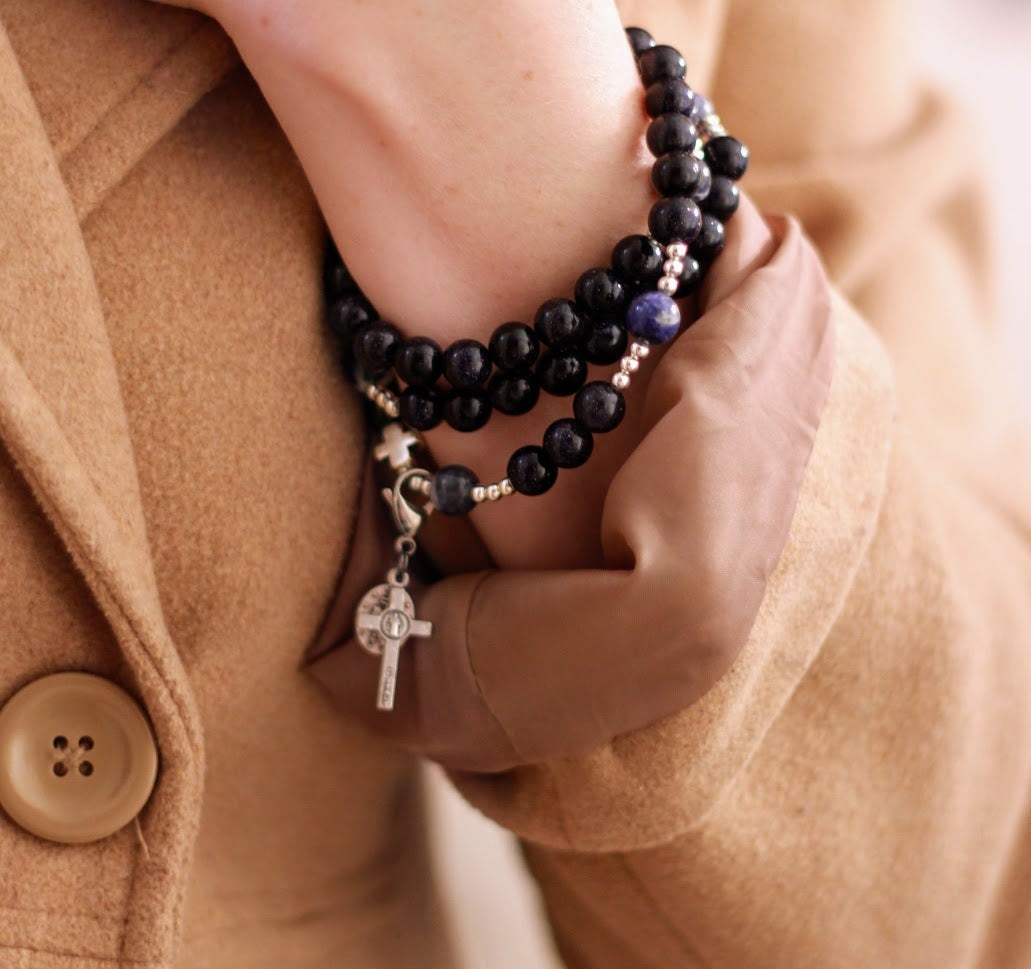 Stella Maris | Triple Stretch & Wrap Rosary Bracelet
See more Rosary Bracelets here.
This beautiful gemstone rosary bracelet features Sodalite beads as the paters and blue Goldstone beads as the aves. Each of our stretch and wrap rosary bracelets is a full rosary.  Each bracelet also includes a "bookmark" crucifix medal.  This medal is moveable and can help you keep track of where you are at in your rosary as you pray throughout your day.
Each bracelet is strung on durable elastic making it easy to stretch and wrap around your wrist without fear of snapping it.
The silver accent pieces will oxidize, creating an antiqued, rustic look. Lotions and perfume usage does speed up the oxidization look.
This bracelet is named "Stella Maris" which is Latin for "Star of the Sea." This is one of the many titles given to Mary, the Mother of Christ. Mary is our guide on our journey to Christ. We can look to her as we maneuver the tumultuous waters of life. The Goldstone beads of this bracelet are dark but have a beautiful sparkle when held to the light. When you look at them, recall our Mother Mary. Ask her to guide you and lead you to her Son.
Fits approximately 7-7.5"
Sparkles
I love how easy it is to pray the rosary while driving. I love the feel of the beads and the sparkles is a lovely touch. I wear my rosary every single day I love it.
It's glittery!
I bought this as a gift for my cousin since I already own a Chews Life wrap bracelet. When I took it out to look at it the sun shone on it revealing the beautiful, glittery sparkles in the beads! I love it and am tempted not to gift it...but I will.
Rosary bracelet love
I love my new triple rosary bracelet! Thank you!
I love it ❤️
It fits my risk perfectly. Not to tight or too loose.
I find myself using it a lot to pray my rosary. The dark blue beads sparkle in the light. It's beautiful ❤️
Stunning rosary
This has got to be the most beautiful rosary I have ever seen. Not only is it a beautiful reminder to pray, it's also something I will always wear so I'll never be without a rosary. The pictures really don't do it justice. The stones are absolutely gorgeous in person.