Chews Life is a mama owned and run business that creates beautiful, practical rosaries and other devotional aids that foster a love for Our Lord and His Mother. It is our mission to equip all Catholics with rosaries for life because we believe that a community of faithful Catholics united in praying the Rosary will change the world!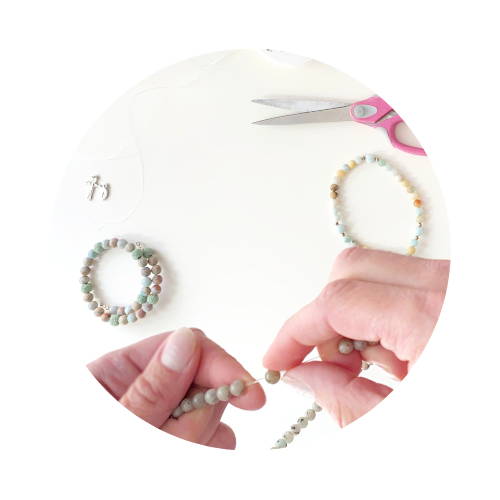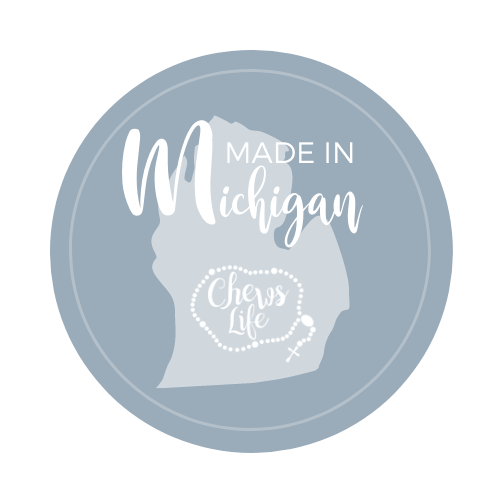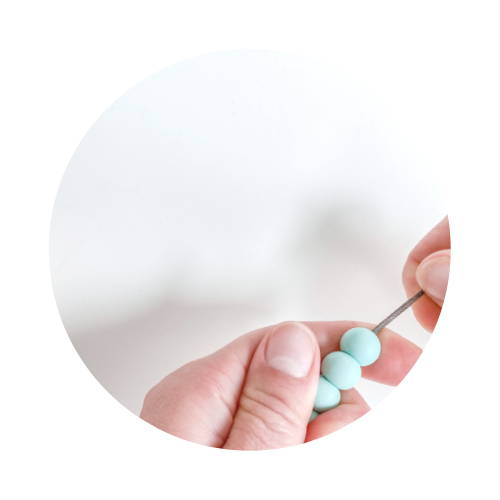 All Chews Life products, from our gemstone rosary bracelets to our signature and best selling baby teething rosaries, are made by the loving hands of over 25 Catholic women in the Grand Rapids, Michigan area. Each bead is strung, every knot is tied, and all our products are quality checked and packaged in the homes of Catholic families striving to keep God as the center of their lives and putting their vocation first.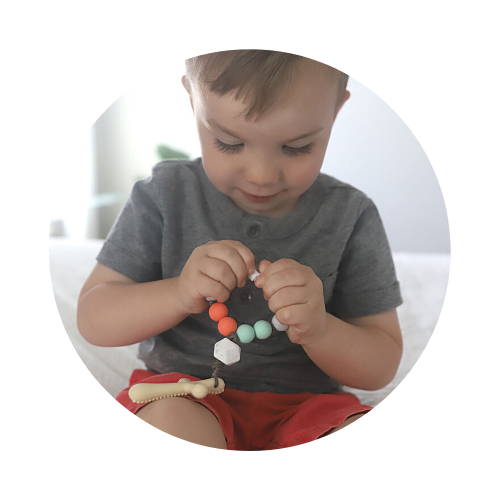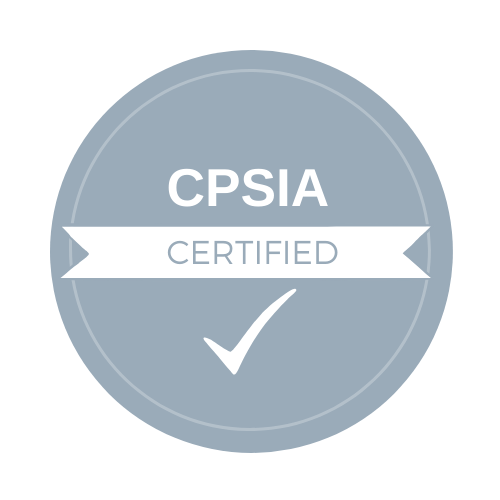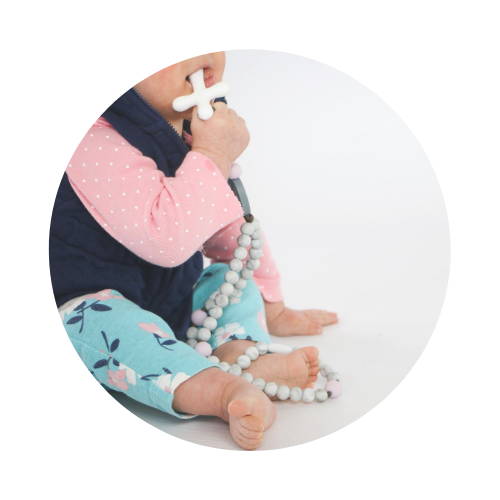 Safety is our #1 priority and we are committed to offering products that are created with the highest quality components, have undergone 3rd party safety testing in a lab, and are CPSIA certified, with each piece being individually inspected for quality before packaging.
A Day in the (Chews) Life!
On any given day, you can find a Chews Life team member taking care of their family first and making sure her God-given vocation is priority. A business meeting is usullay accompanied by a few babies, some shouts from children playing in the background, and precisely 100 interruptions. But thank God women are created with an incredible abilty to multi-task, because keeping a business moving forward while chasing after littles is no easy task! Watch "A Day in the (Chews) Life" to get a quick glance at the behind the scenes of exchange day, the day where Chews Life makers drop off their finished products and pick up their box of components to start on their next products!