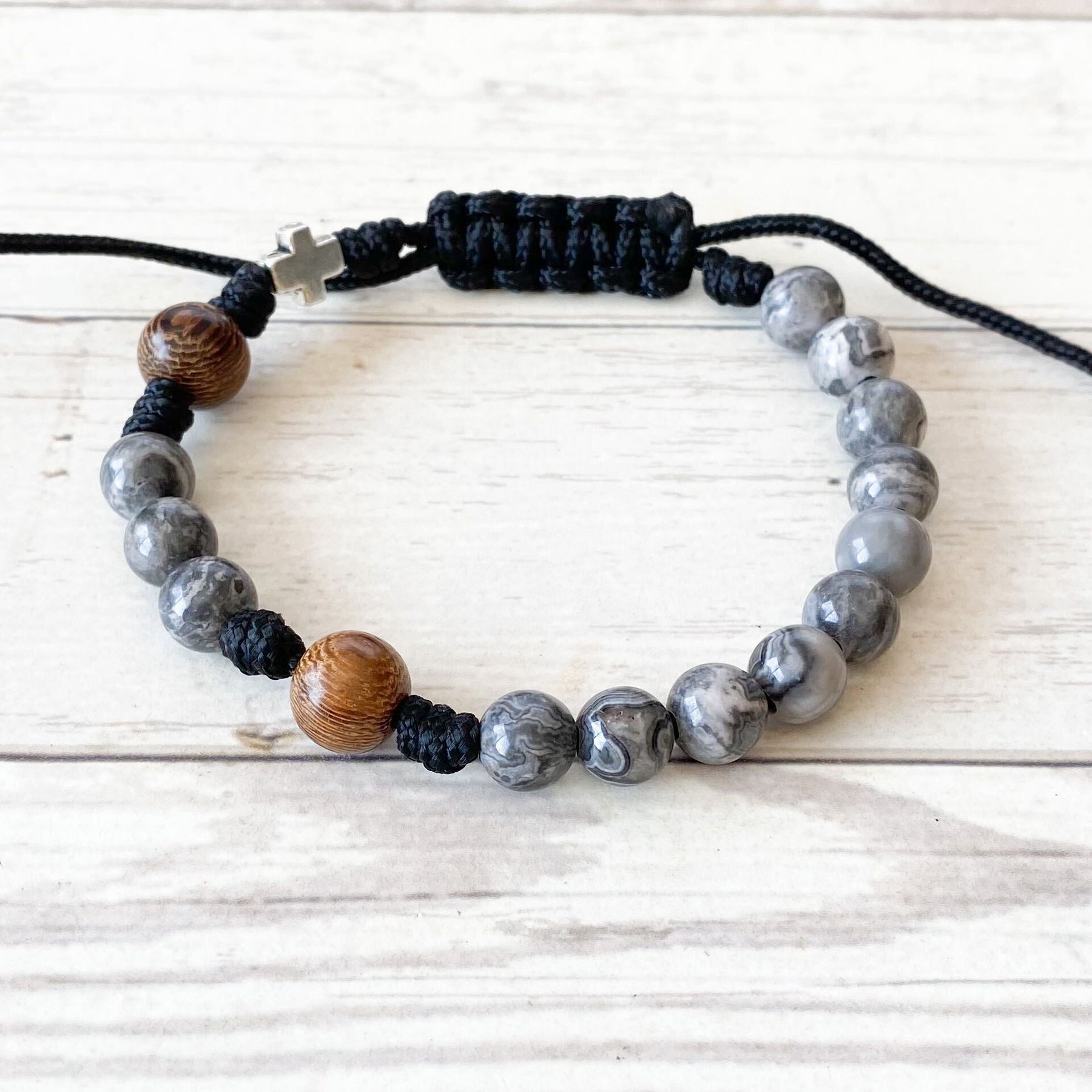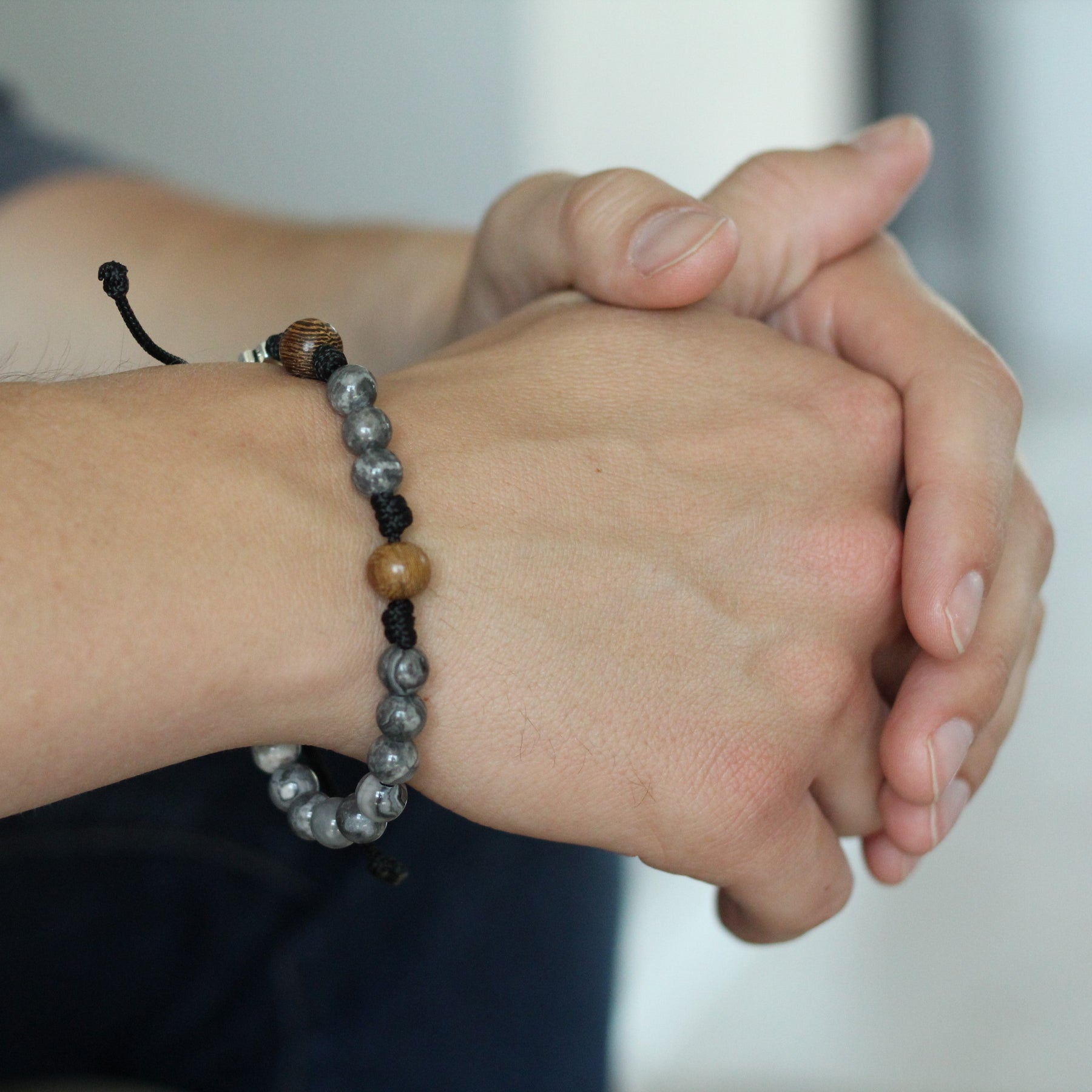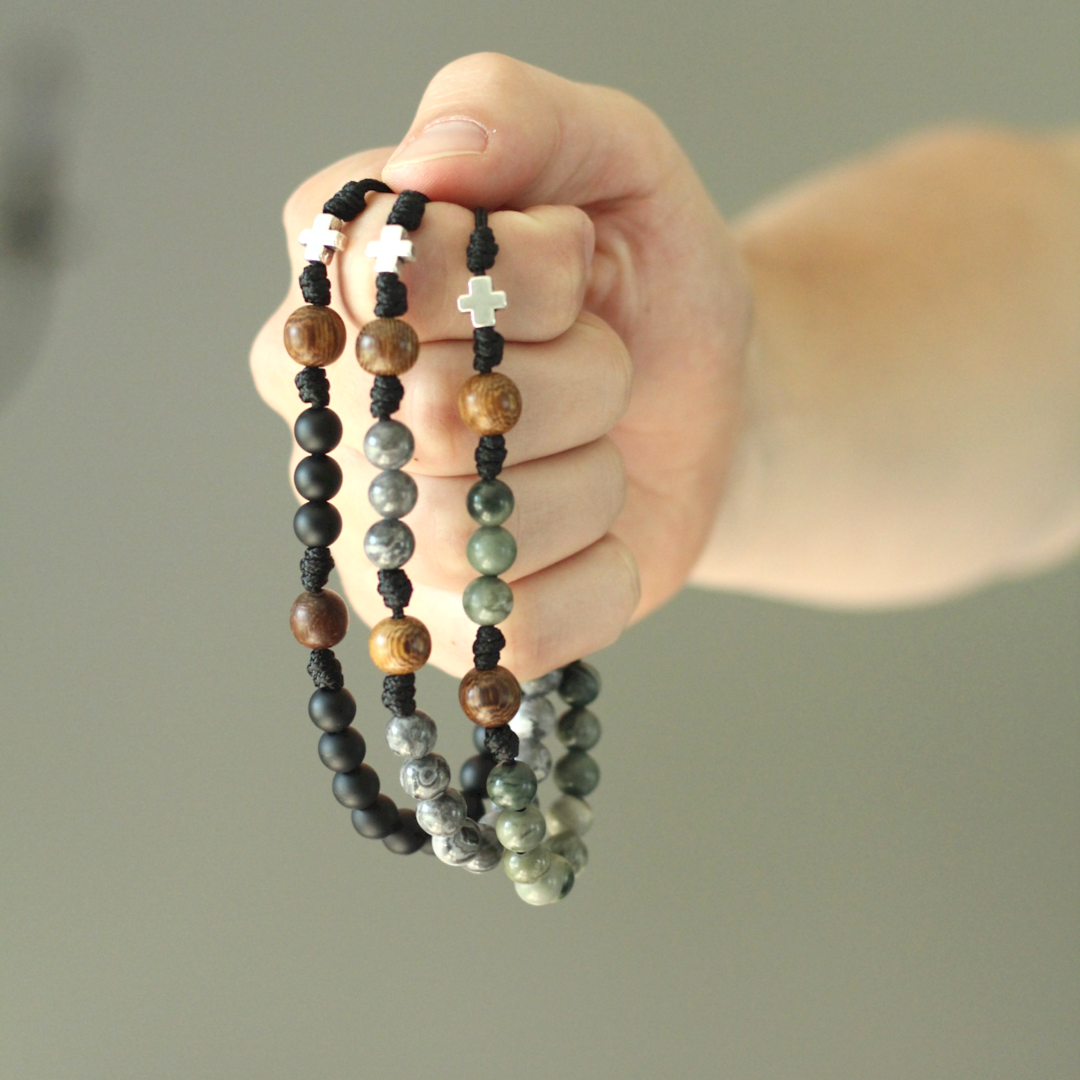 Aquinas | Paracord Rosary Decade Bracelet | One Size
This Men's Rosary Bracelet is subtle and strong, much like the Saint it's named after. The gray Jasper Beads with the wooden paters make it an amazing choice when praying the Rosary on the go.
This paracord decade bracelet features:
Black Picture Jasper beads as the

aves

and round wooden beads as the

paters

.

This bracelet is strung on paracord which makes it incredibly durable while also giving it a very comfortable fit.

This bracelet can be loosened or tightened to fit exactly right. 
This bracelet is named after St. Thomas Aquinas. 

Love
This is our third rosary from the company and this one is for our son Thomas. Each little loves their rosaries. The oldest uses hers and the other chew along when we pray. Brings tears to my eyes that we can have these special moments. They are durable and no more broken rosaries in this house.
Great rosary for active life
I wear this bracelet to work (dental hygienist)and use it to pray the rosary on my runs, it's much easier to keep track then my fingers. I know the idea of this is for men, so it is big on me. I wear it above my watch while working. I love the feel of the beads. 4 instead of 5 because I wish it would get a little smaller. Otherwise absolutely love!
Great Gift for any man!
This rosary bracelet is the best way for any man in your life to keep a rosary close by! My only complaint is that it is incredibly hard to adjust... once I finally managed to loosen it, I couldn't tighten it back up, even using my teeth...
Husband loved it!
I gave it to my husband for Valentine's Day. He loved it and immediately started wearing and praying with it! Thanks so much! ❤️