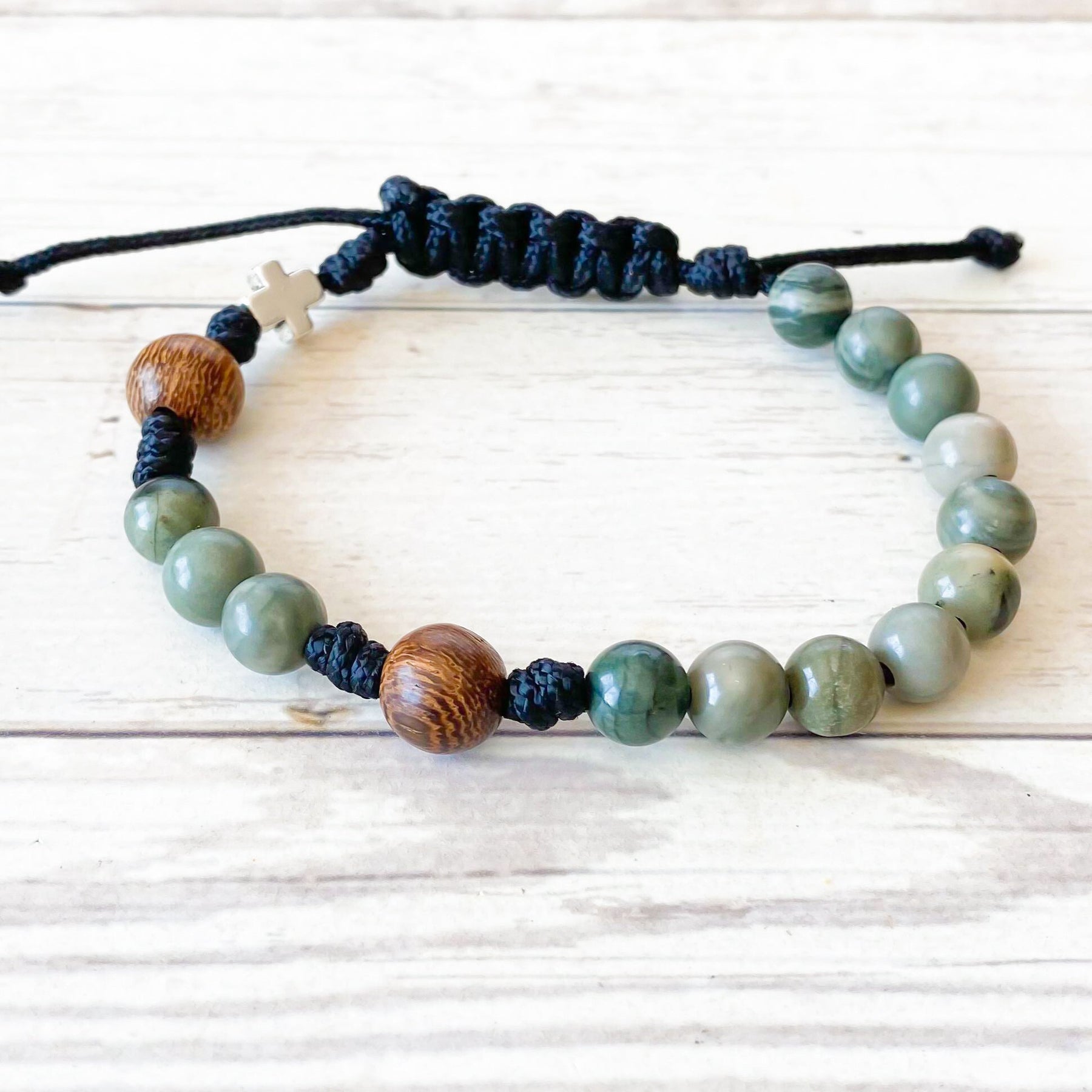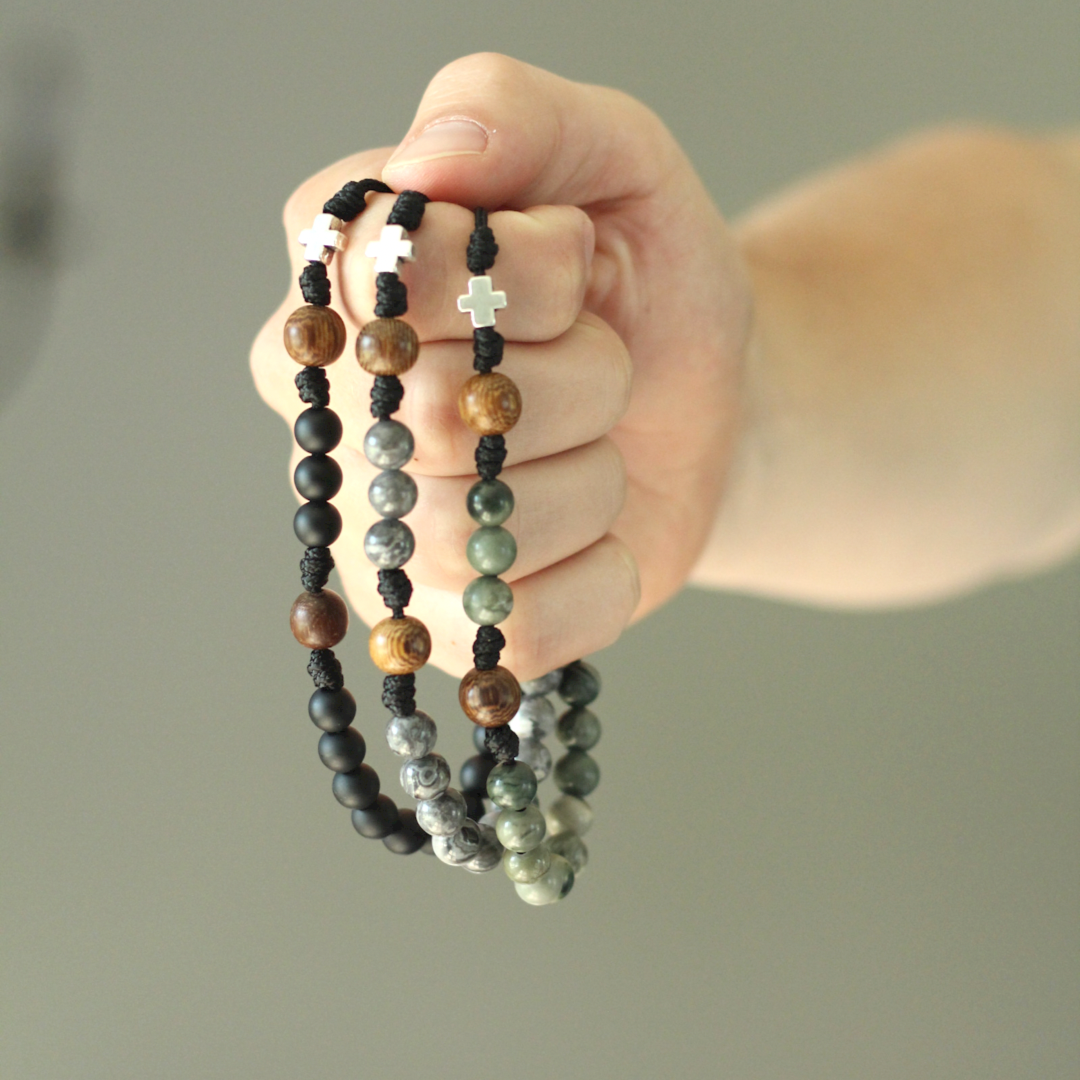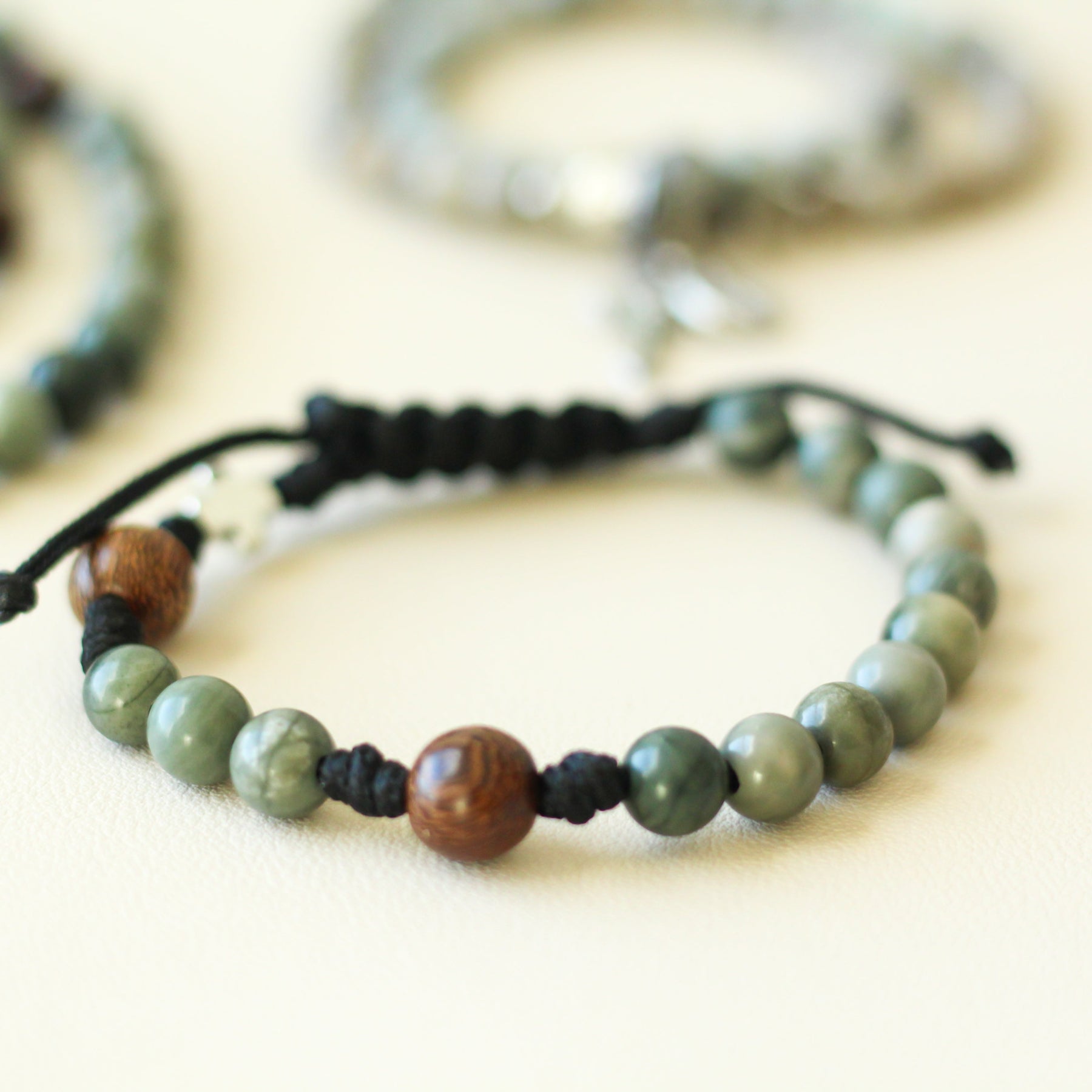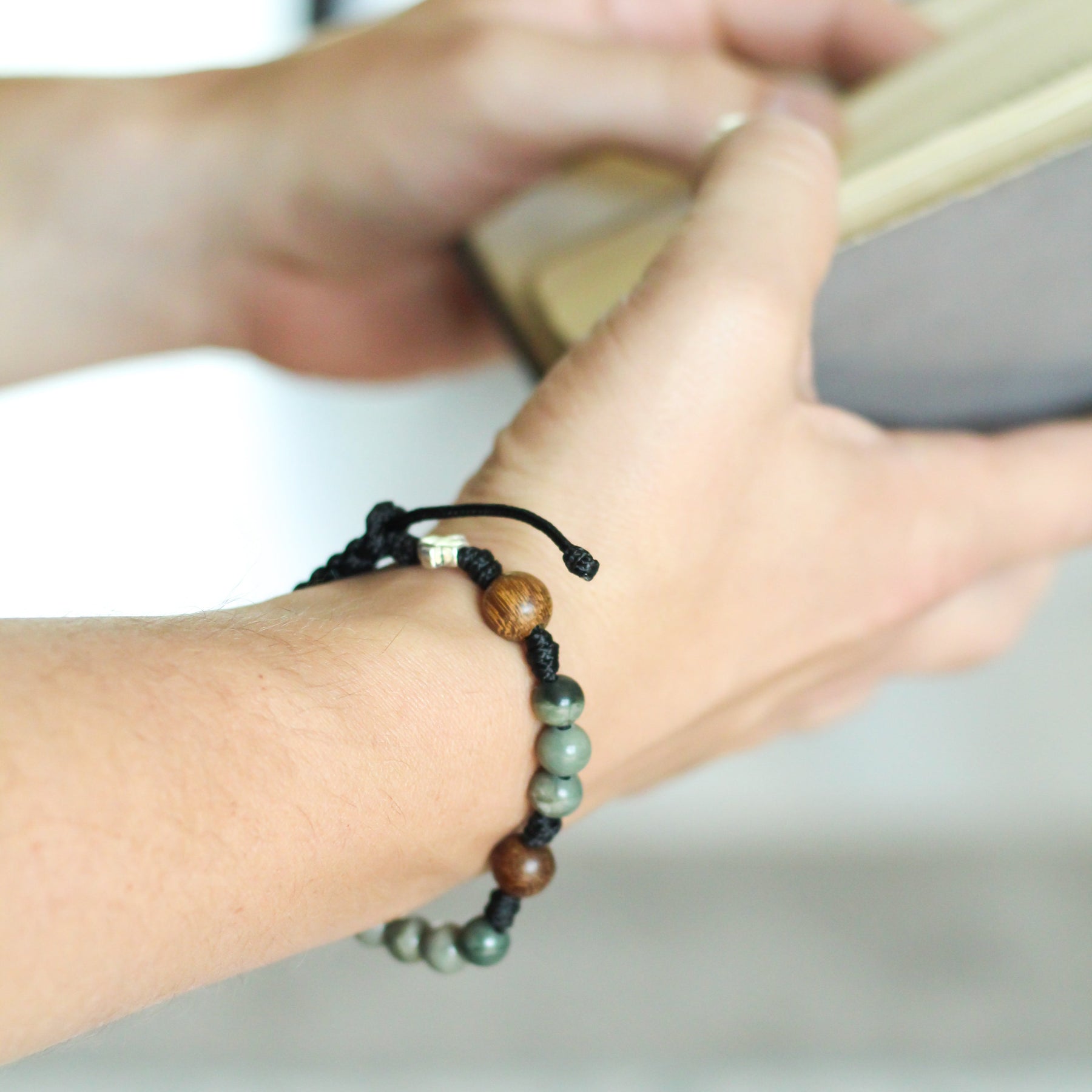 Columba | Paracord Rosary Decade Bracelet | One Size
See more Men's Bracelets here
This paracord decade bracelet features Greenwood Jasper beads as the aves and round wooden  beads as the paters. This bracelet is strung on paracord which makes it incredibly durable while also giving it a very comfortable fit. This bracelet can be loosened or tightened to fit exactly right. 
This bracelet is named after St. Columba. Columba was born into a royal family in Donegal, Ireland around 521. He was ordained by the time he was 25. For the next fifteen years or so, he lived much as priests do. He served at a number of different parishes. However, he eventually had to flee Ireland due to a family feud that resulted in thousands of deaths. He fled to the island of Iona where he built a monastery and wrote a monastic rule. This rule was followed by many until the rule of St. Benedict. He died in 597. 
St. Columba, pray for us!
Glad I found this
I was looking for a stylish, catholic bracelet and came across this. I was initially eyeing the Aquinas bracelet, but it was sold out. I am glad that was the case, as it led me to get the Columba bracelet. I like the green colors and it prompted me to learn more about St. Columba. The bracelet is stylish and well-made. Hopefully having this at hand will encourage my practice of praying the rosary.
One minor issue. I don't like how the excess cord flops around, once I tighten the bracelet on my wrist. I understand why it's like that, and it's probably unavoidable. I have bracelets of a similar style with the same issue.
It's great, just different than I expected
I thought this was going to be a lot greener than it is. I also thought from the picture that this one was on navy blue cord. But the beads are *very* nearly gray (it looks almost the same as my friend's Aquinas one) and the cord is black. They're green enough that I don't think I got the wrong one, but it wasn't what I expected.
I also (naively?) assumed the long ends of the paracord could be cut, but if I cut them, there would be no way to grip to tighten it. Instead I just have a couple inches of extra cord sticking out and getting in the way all the time. It really needs a better fastening mechanism. And even at the tightest, it's pretty loose, and I don't have exceptionally tiny wrists or anything.
I like it a lot. I'm able to use it as I intended. It just has some significant differences from what I thought I was buying that I think other people would like to know.
Columba | Paracord Rosary Decade Bracelet | One Size
Amazing
My rosary is beautiful. I received it quickly. I blessed him and he follows me everywhere. Thank you Chews Life