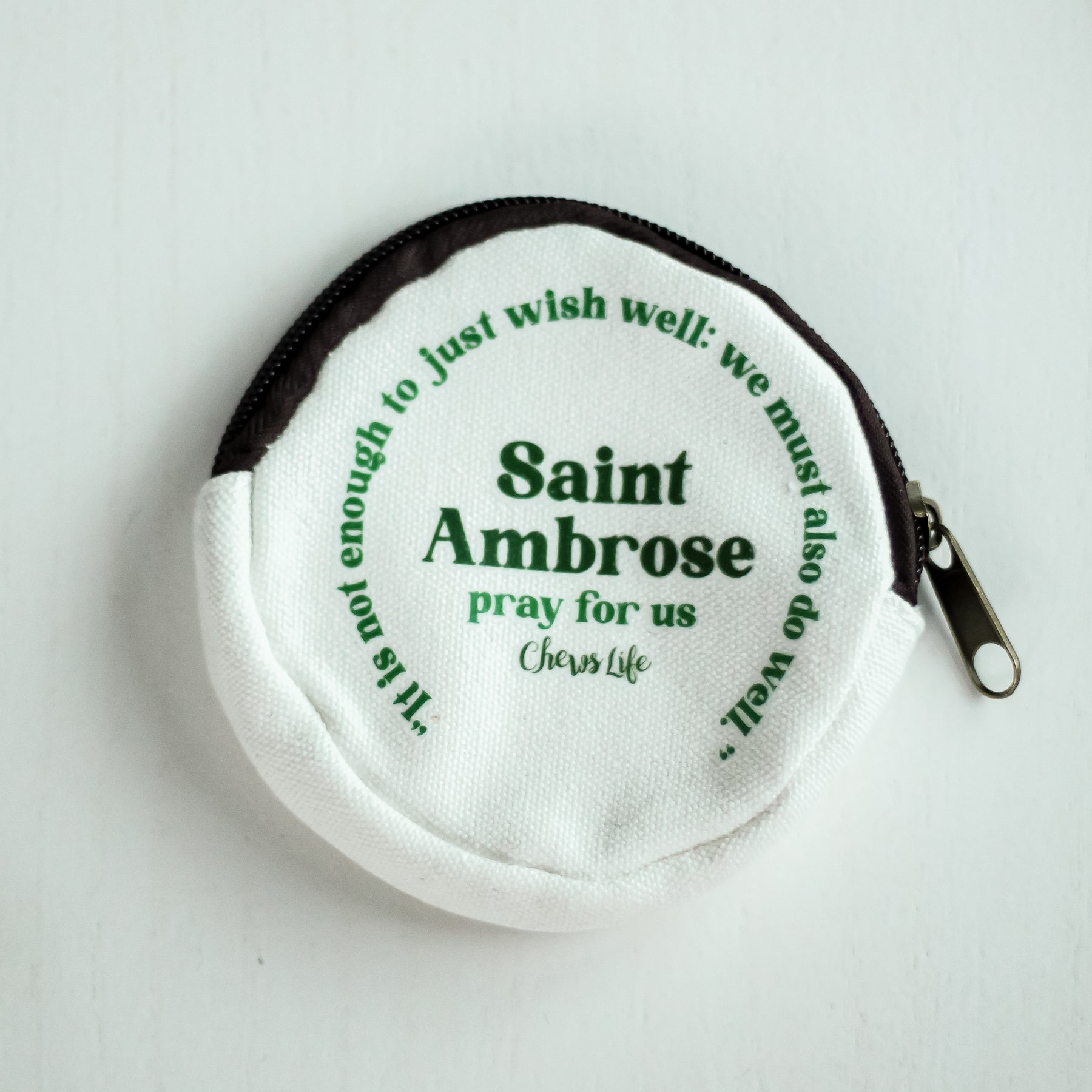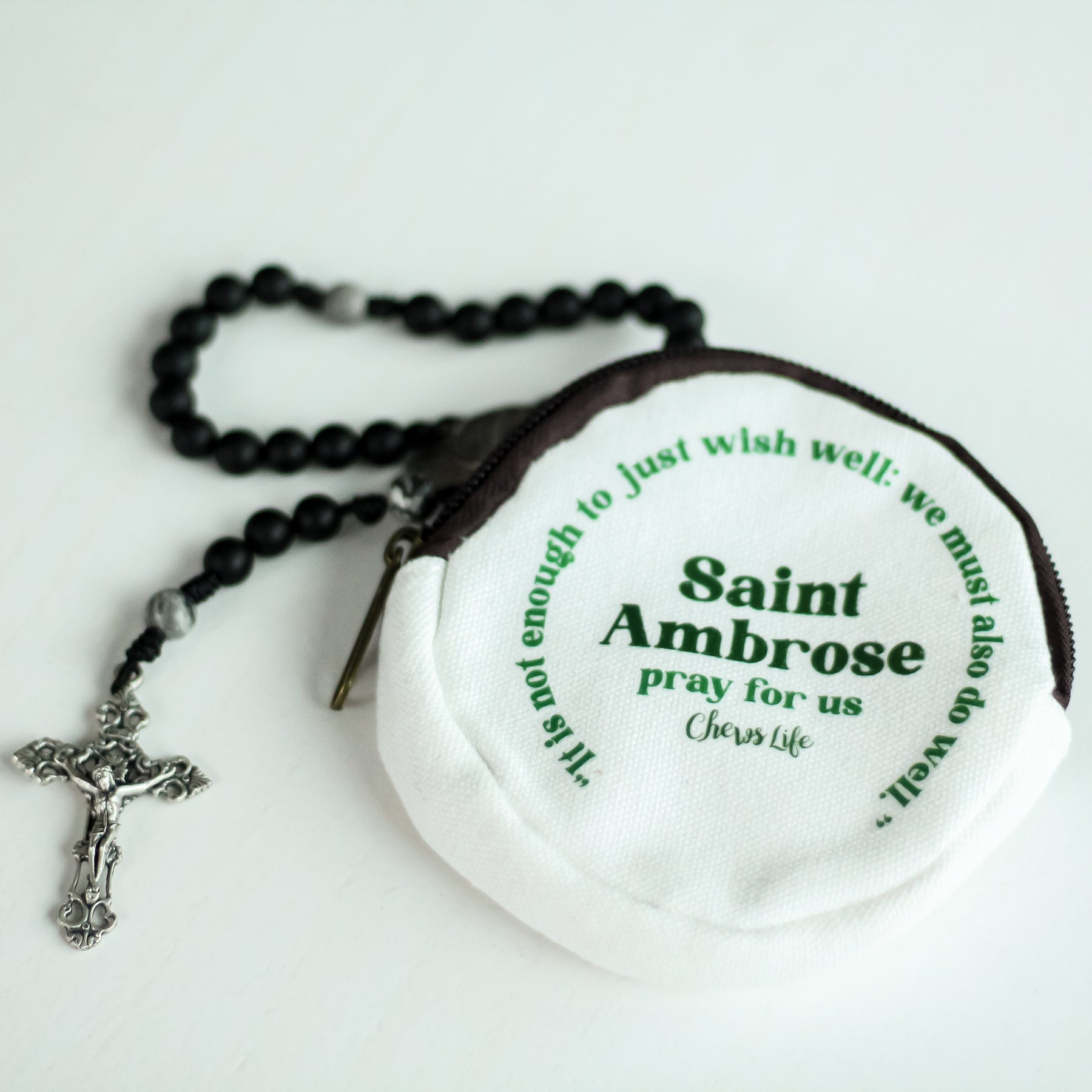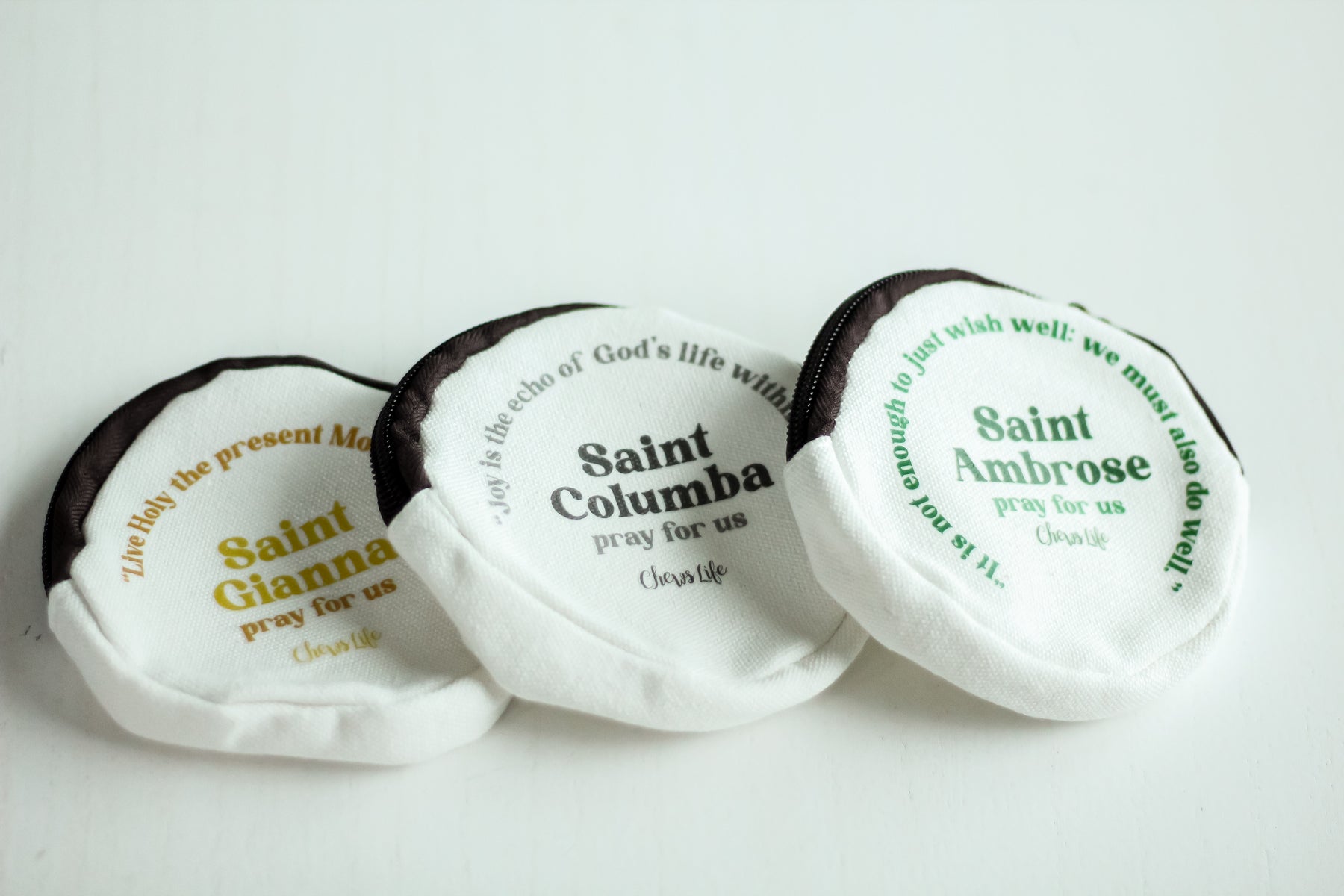 Rosary Pouch | Saint Ambrose
Our NEW rosary pouches are the perfect size for your rosary bracelet or full size rosary's!
Pair this rosary pouch with our traditional St.Ambrose rosary,  bracelet or one of our rosary bracelets or both!
We love products that you can use in your every day life but are great reminders of faith. Having items like this in your life helps us remember what is truly important each day and in each moment.
Perfect!!
Love the pouch so much! Thick canvas, beautiful and rich printing, and big enough to fit many different rosaries! Wish I had one with every saint!