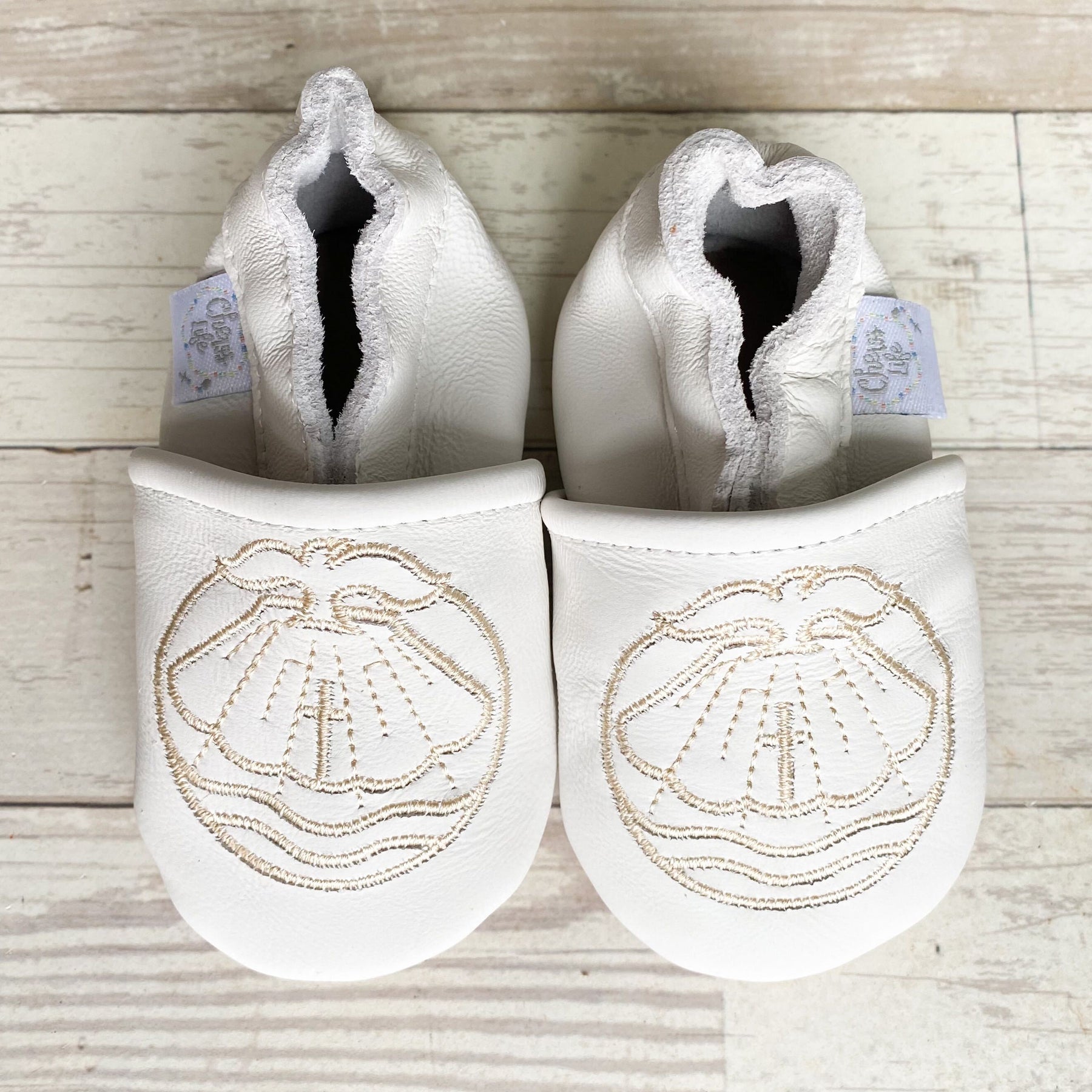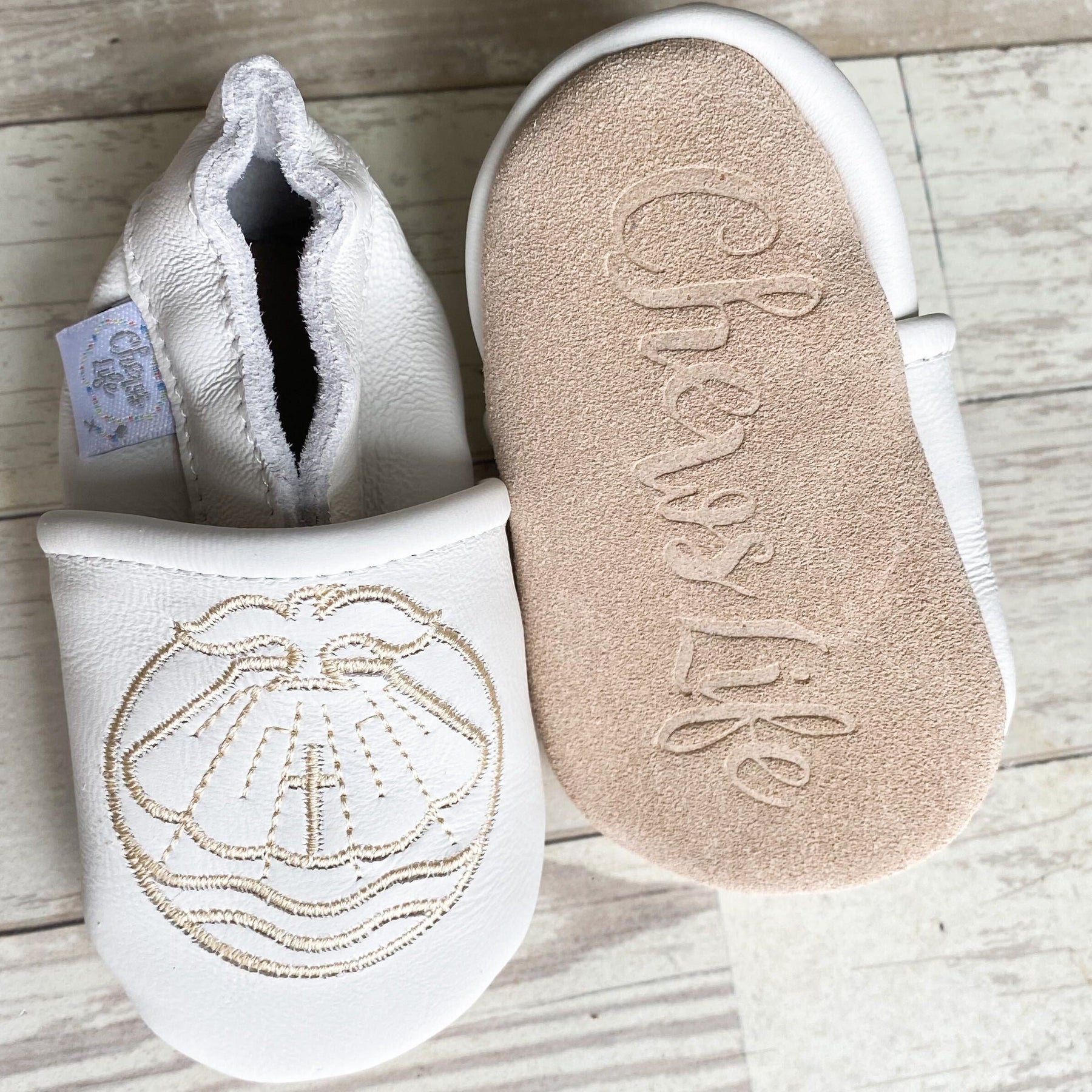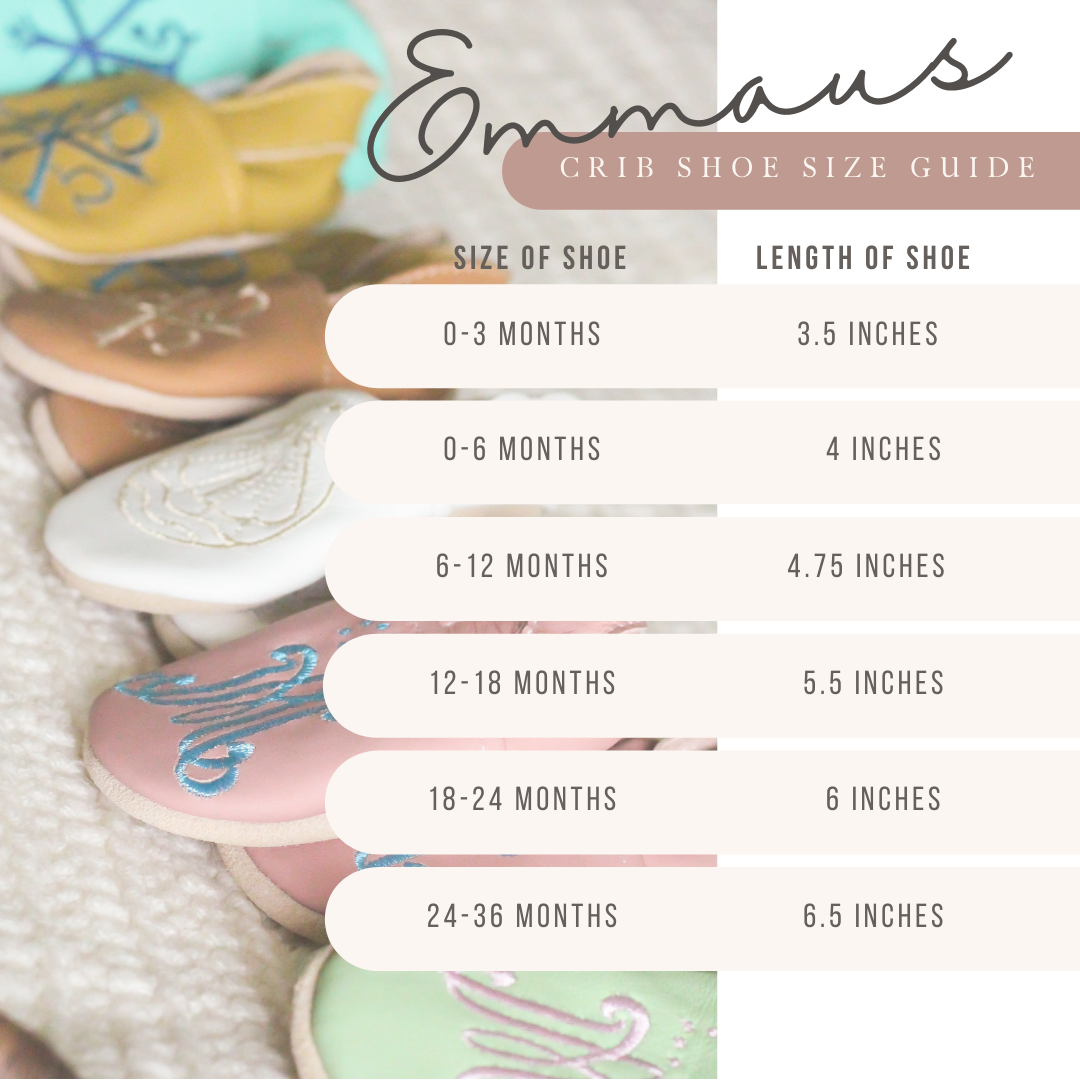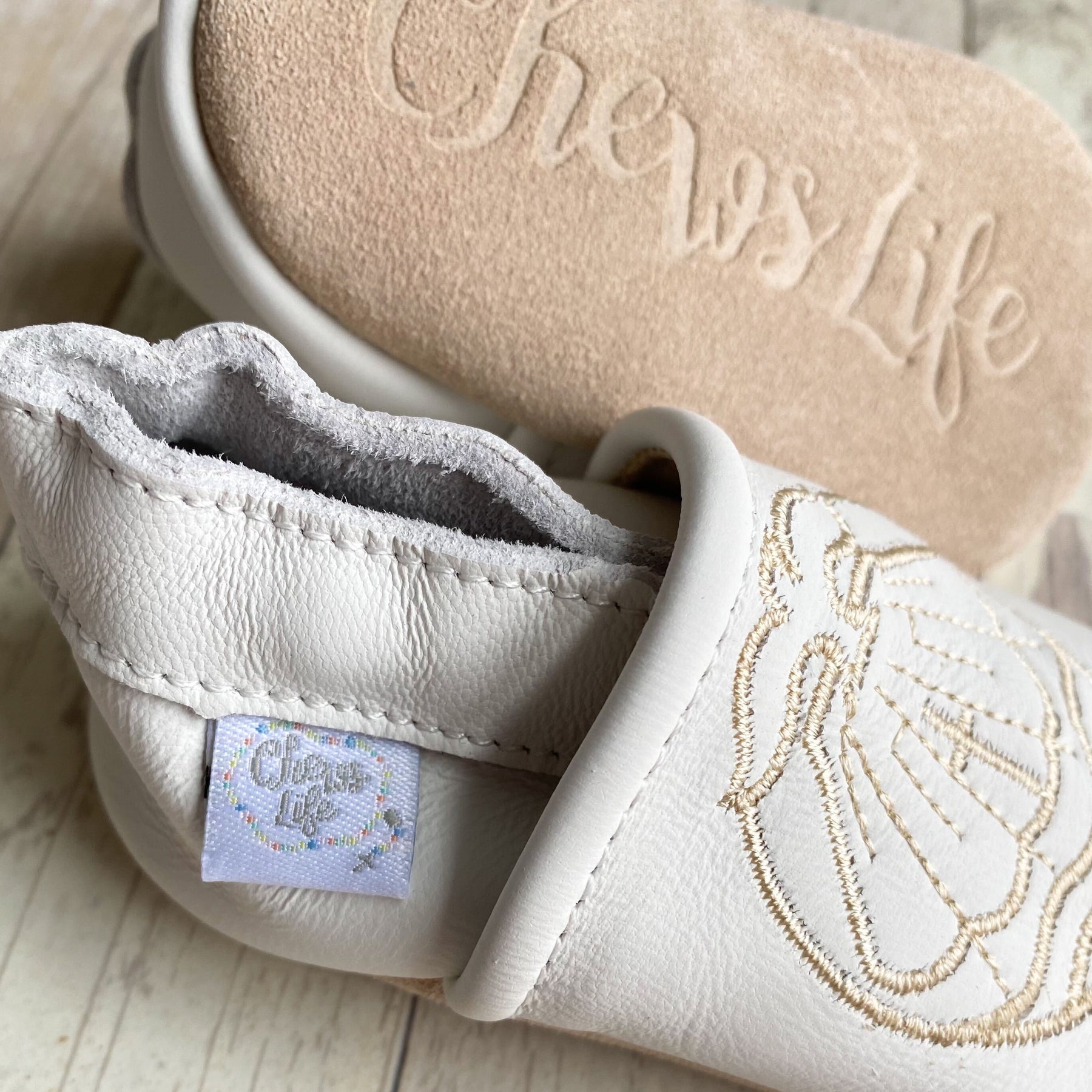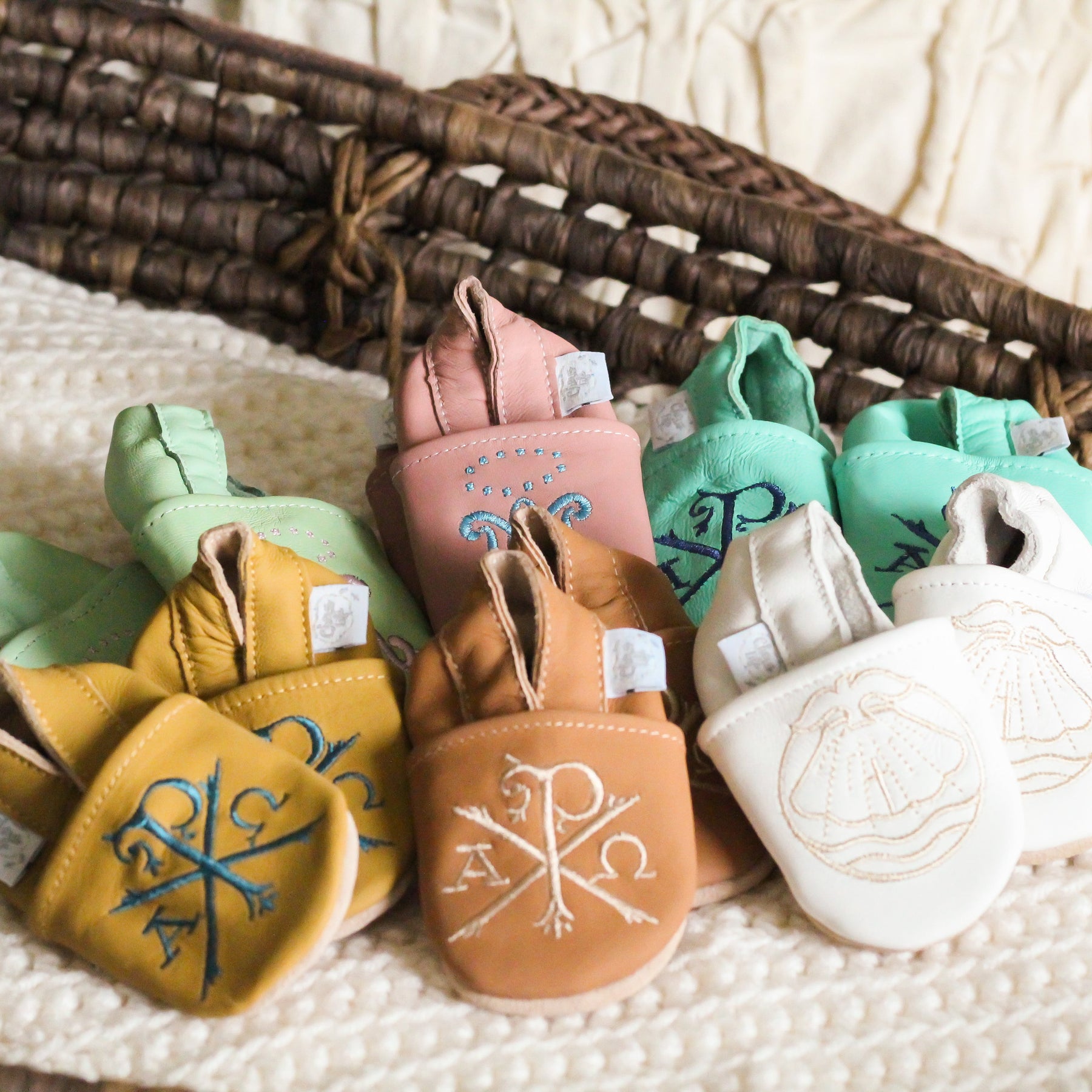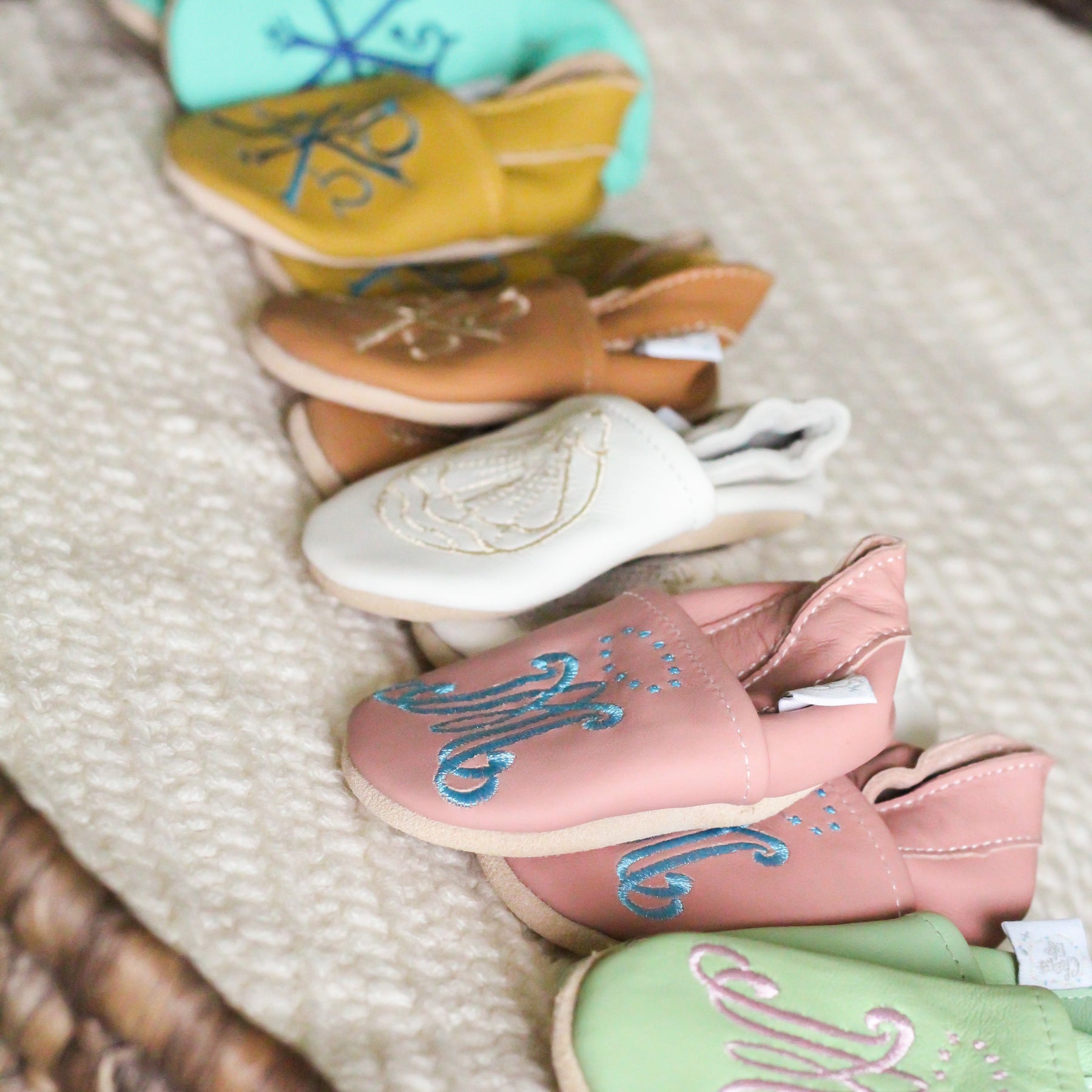 Emmaus Crib Shoes | Baptismal
See more Crib Shoes here.
These cozy crib shoes are the perfect accessory for your little one, especially on the day of their Baptism. Not only do they feature ultra cozy material, but they also have a beautifully embroidered Catholic symbol. This symbol is a great way to teach your children and also help them to be comfortable sharing their faith from a young age. The symbol on these shoes is a symbol most commonly used to convey Baptism. The dove at the top is representative of the Holy Spirit who comes upon us when we are baptized. The shell is meant to signify resurrection. When we are baptized, we are reborn as children of God. Finally, the water is the waters of Baptism. The waters of Baptism wash away our sin.
Really pretty for church
As always, love these shoes
Emmaus Crib Shoes | Baptismal
Great Shoes for Baby
We baptized our sweet boy in these and he continues to wear them to Mass on weekends! Very soft, adorable, and they stay on his feet 🥰
Emmaus Crib Shoes | Baptismal
Beautiful keepsakes from Baptism
I love the symbols embroidered on these shoes and am excited to have this keepsake for my daughter as a reminder that Baptism is when we begin our journey in following in Christ's footsteps.