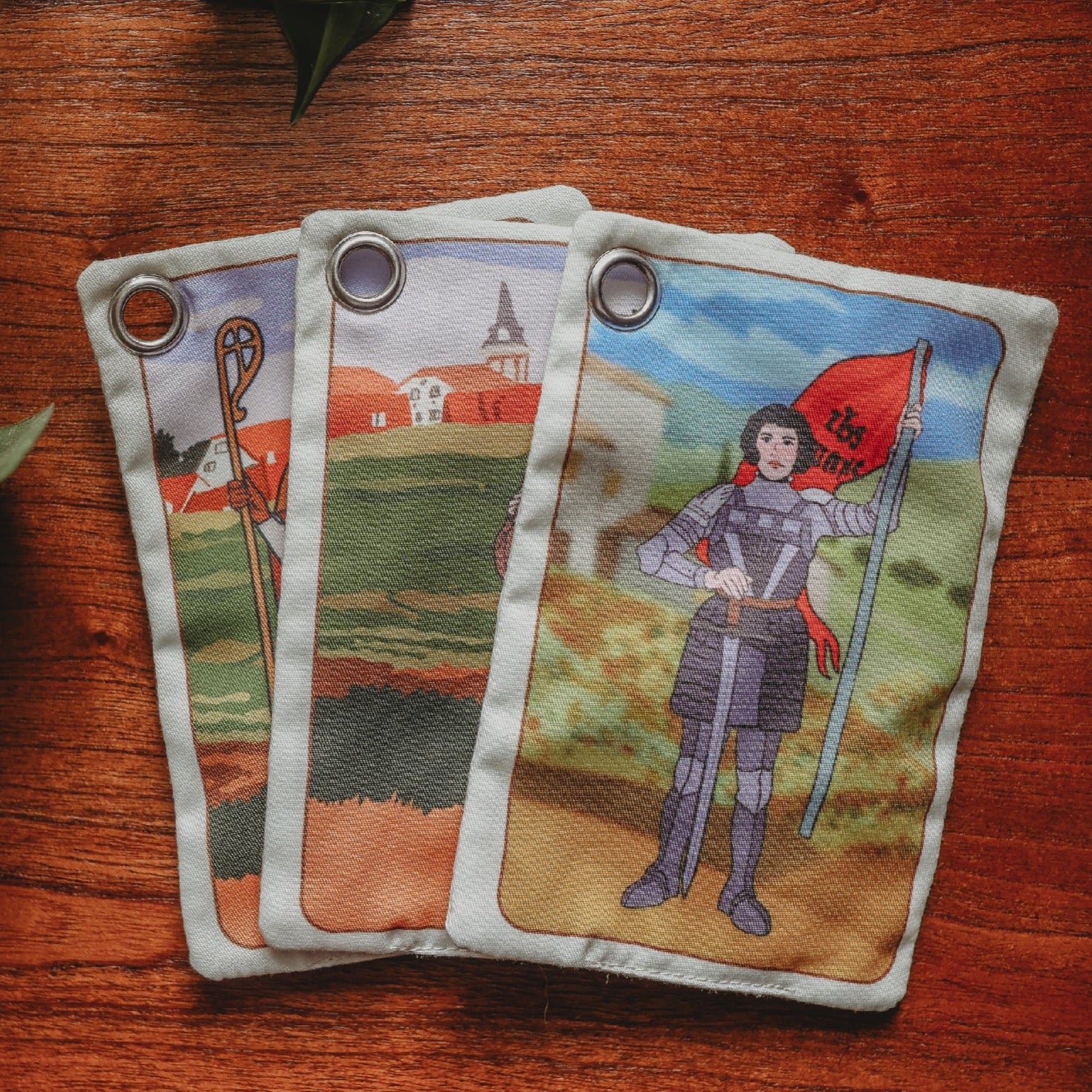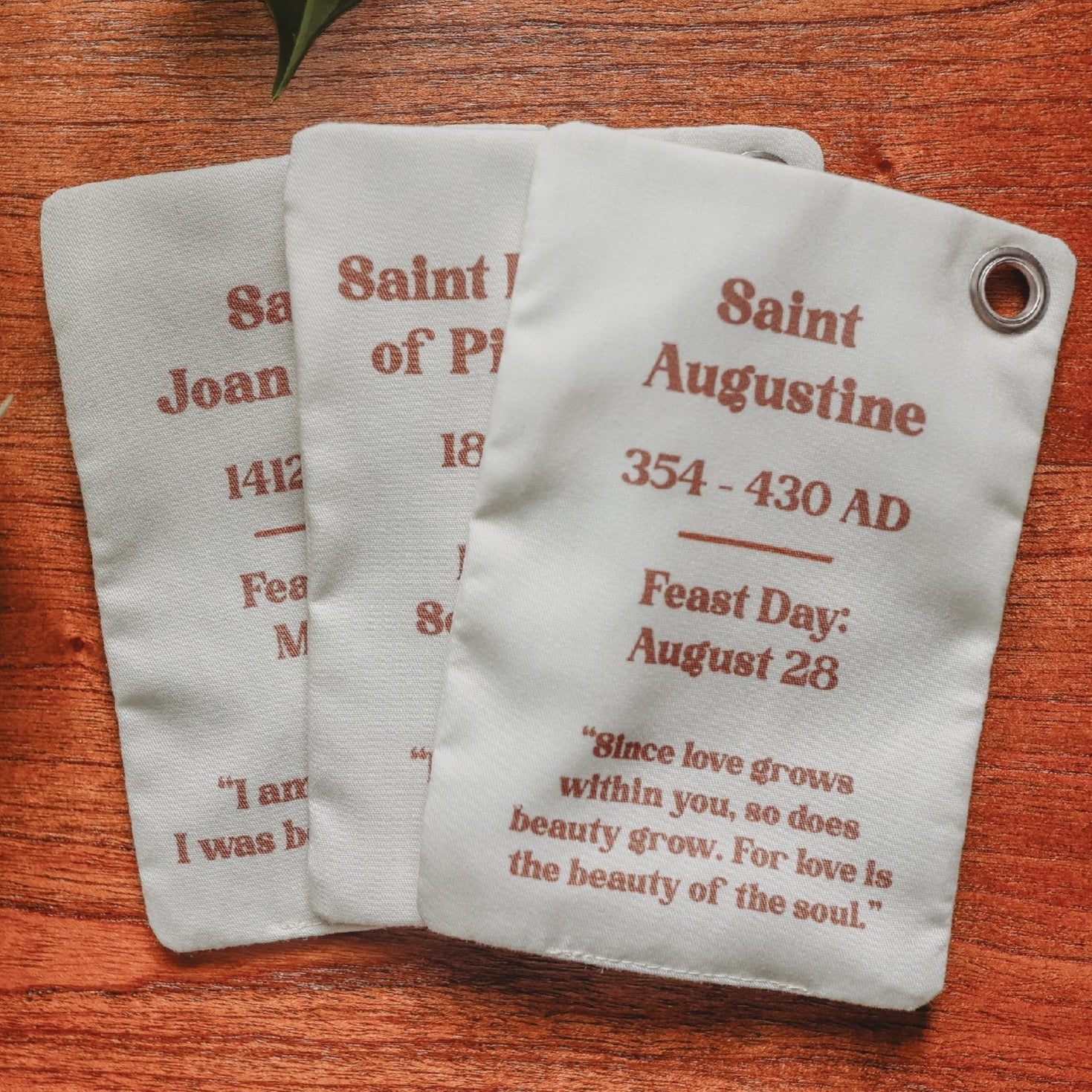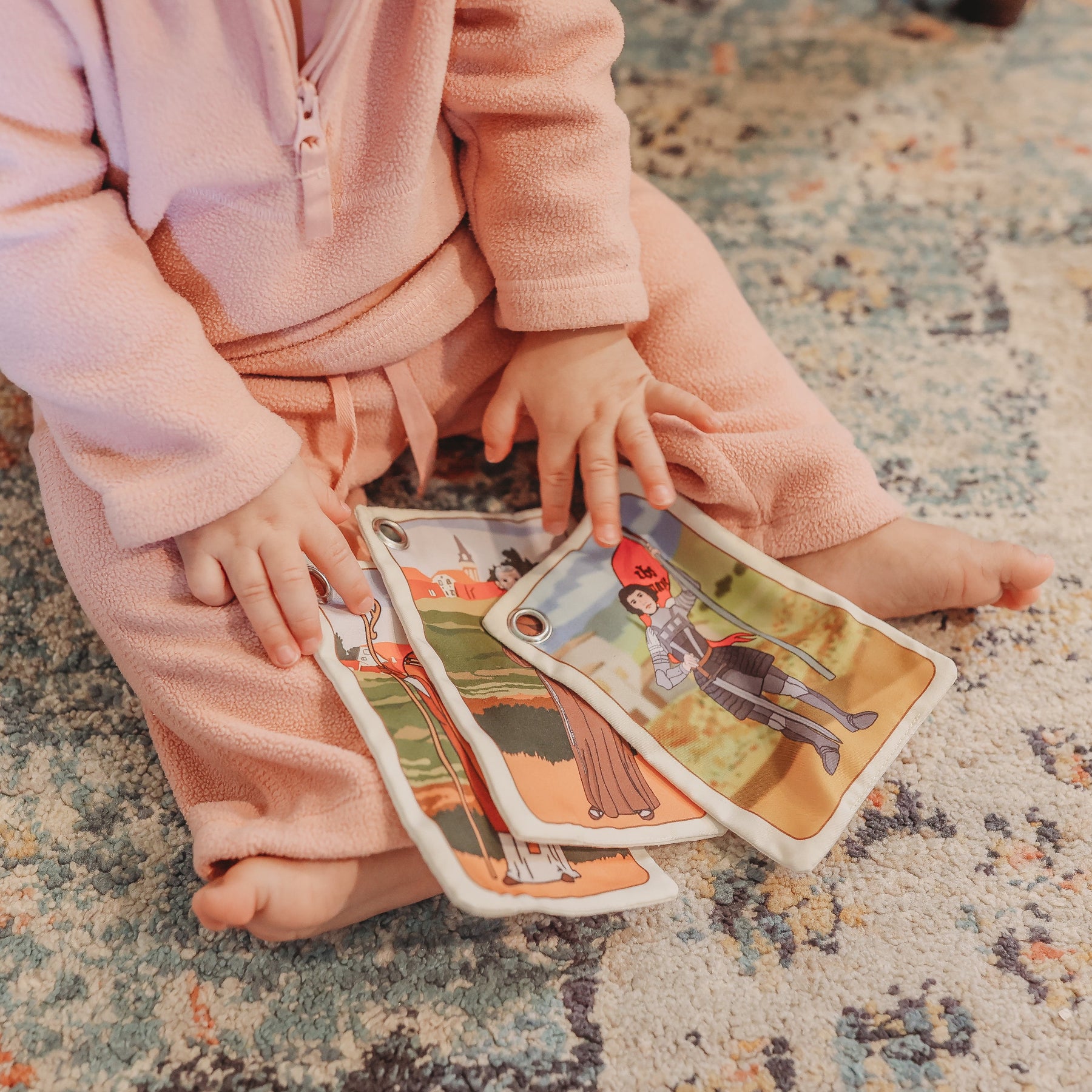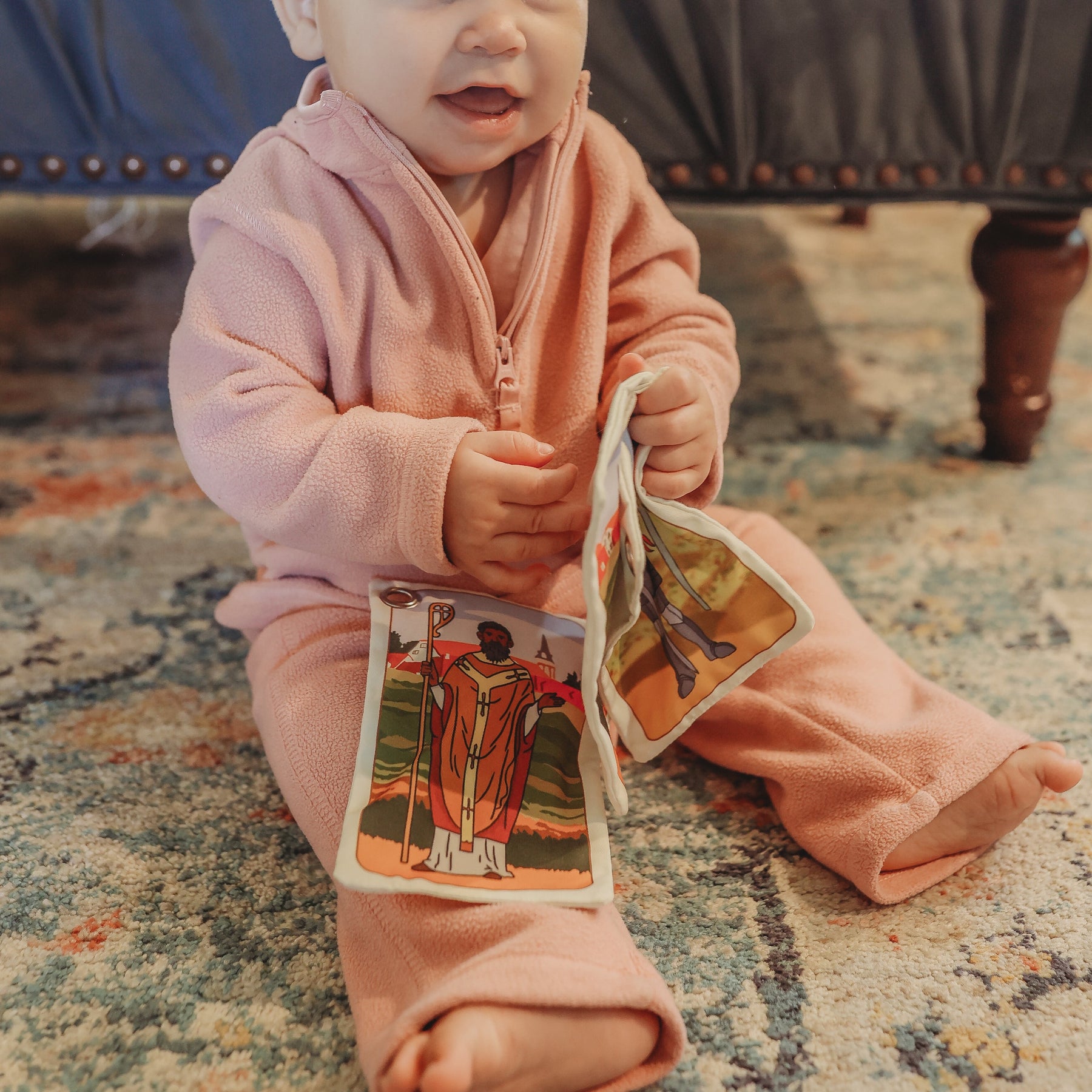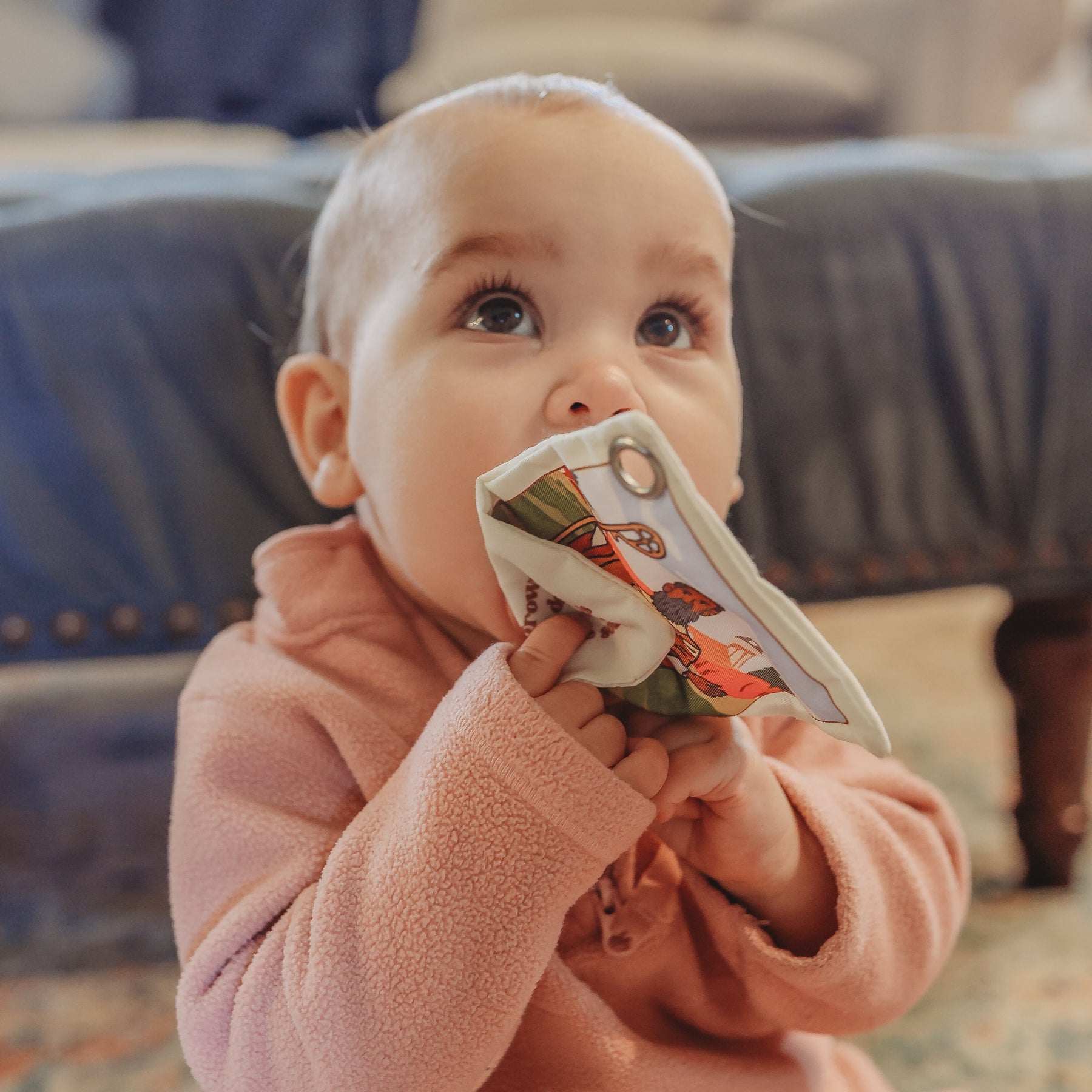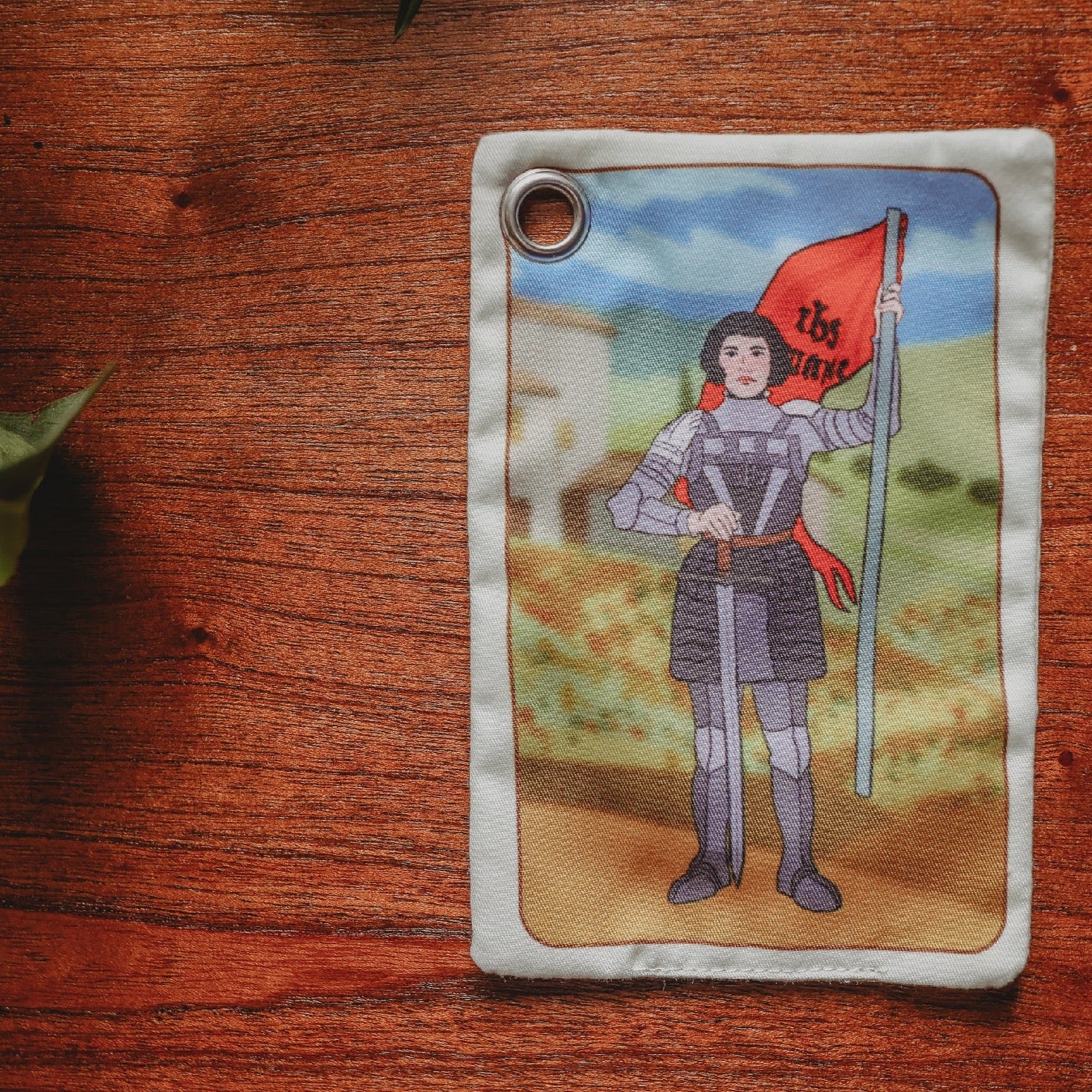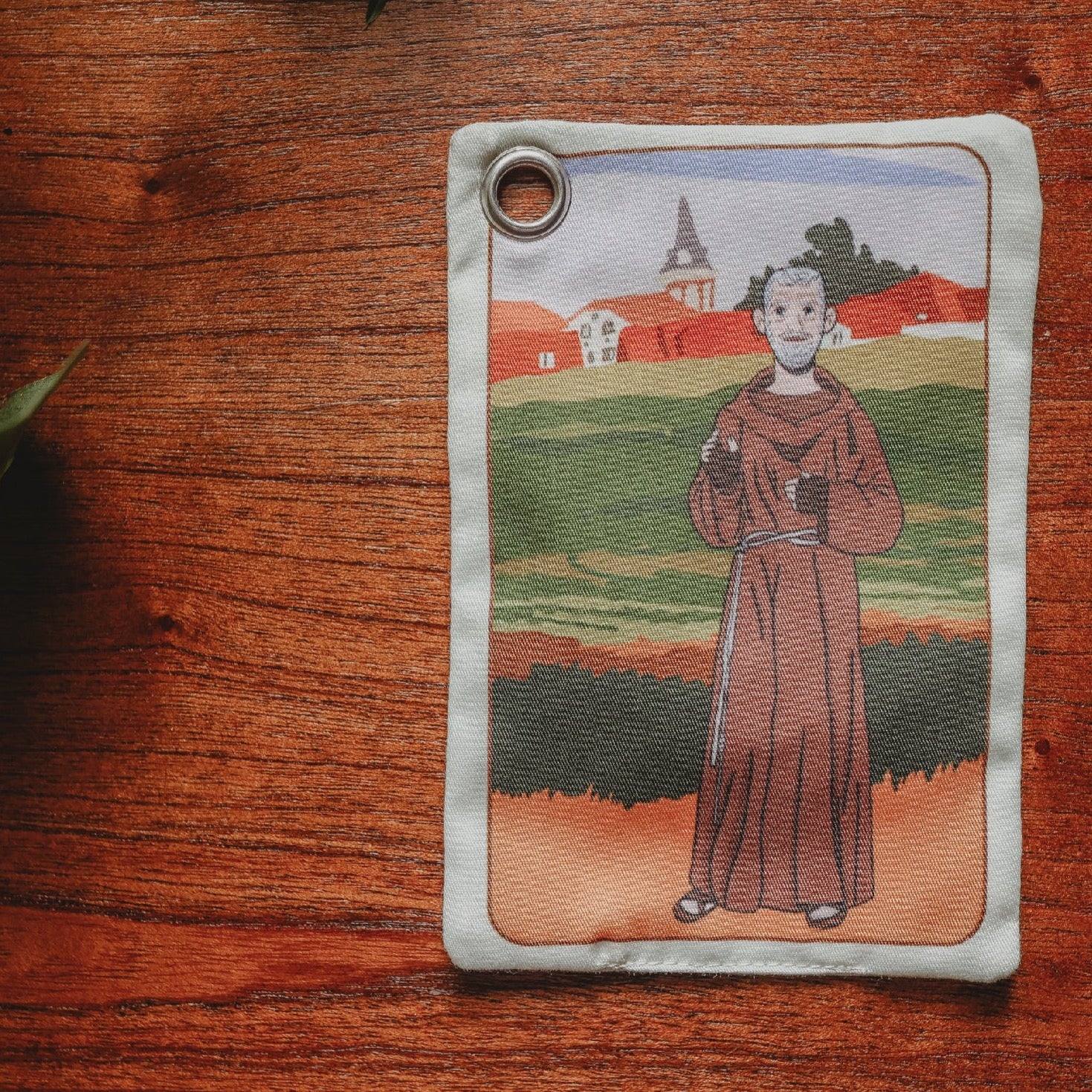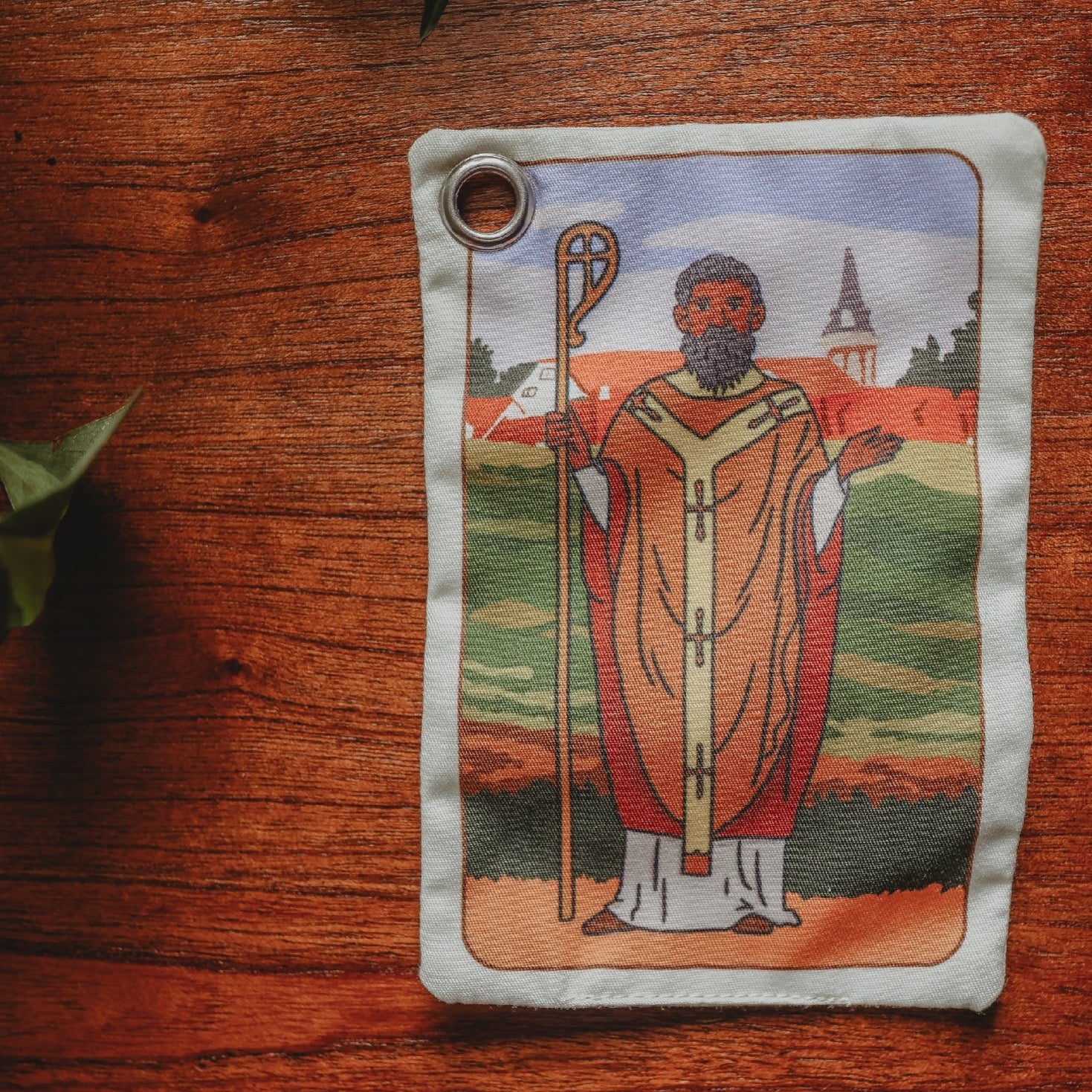 Crinkle Saint Cards
Introducing Crinkle Saint Cards, the perfect way to teach your little ones about faith and prayer ! These vibrant, crinkly cards feature 3 beautiful saints, with a quote and their feast highlighted on the back. 
Purchase individually OR purchase as a set and receive one of each card. 

** Ring not included**


Materials: Cotton twill fabric, with a crinkle paper inside. Grommet is stainless steel
Baby's Favorite
My infant absolutely loves these cards! I bought the set of three because it was the best deal, even though we only give him one card at a time. I use a plastic ring that we already own to keep the cards together, and it works great! My son can be fussing and will instantly stop when he hears this crinkle; it's amazing. Such a great addition to the baby product line at Chews Life- I hope they are more saints in the future!
Love these Saint cards!
I love these cards and hope more are added soon. I do wish they came with a ring of some kind.
Cute, but sadly no ring
These are cute, but I thought they'd include some type of ring to keep the three of them together.
Beautiful cards
I purchased the set of 3. The cards are beautiful. I totally skipped over that the ring was not included. This was disappointing because I'm unsure where to purchase it. Would love to see that offered in the future. Can't wait for more saints to be added.
The cards are nice, but I expected the three of them to be held together by some kind of a ring.