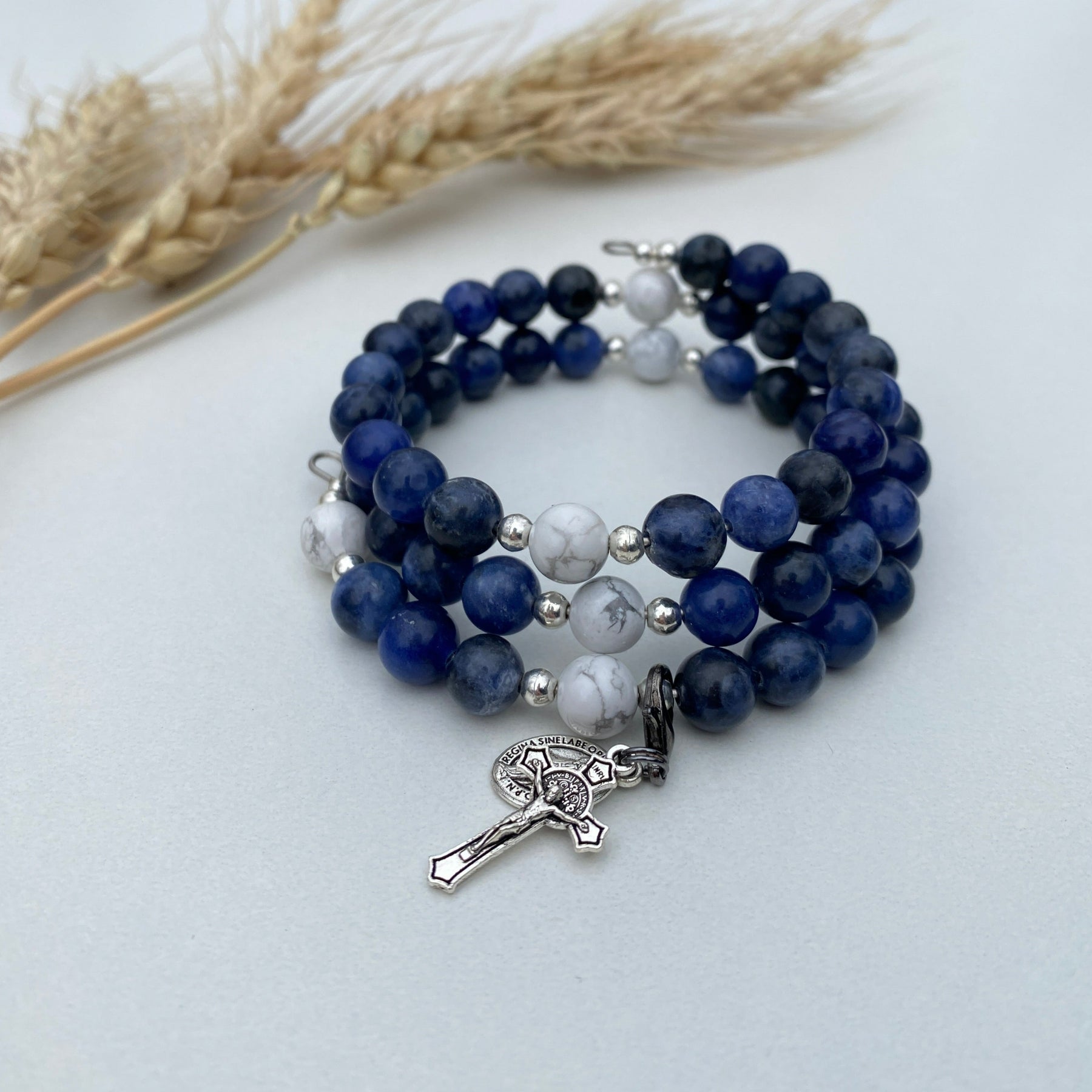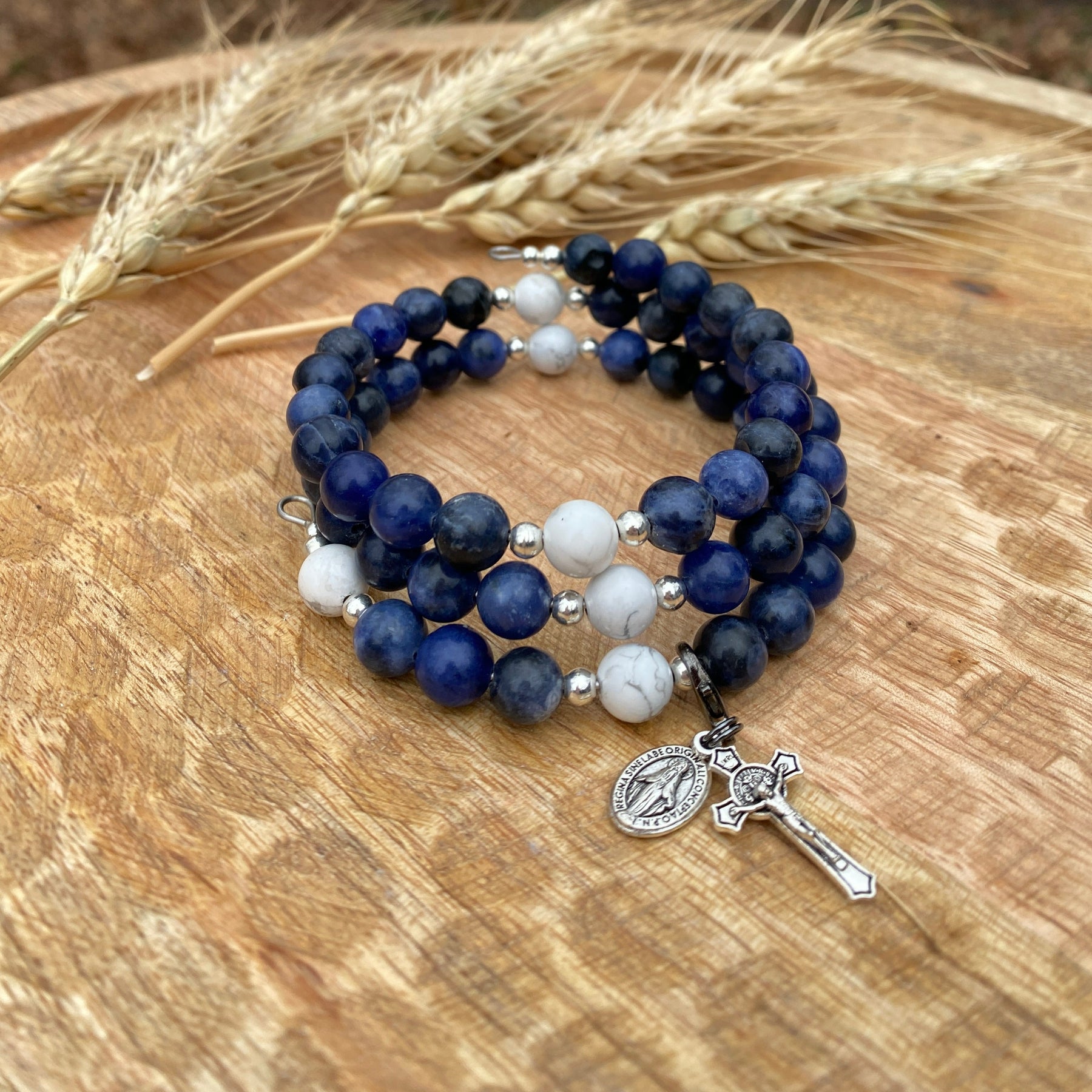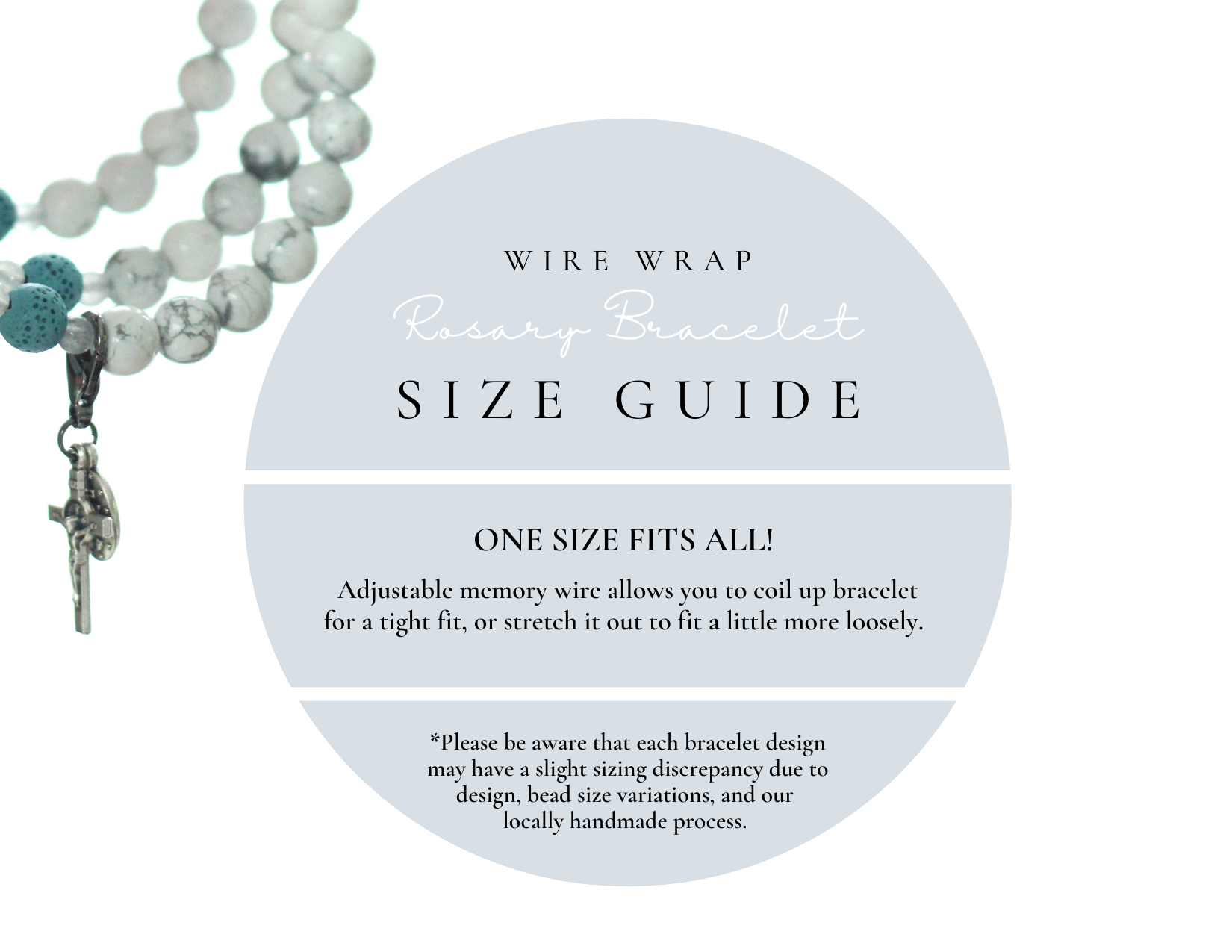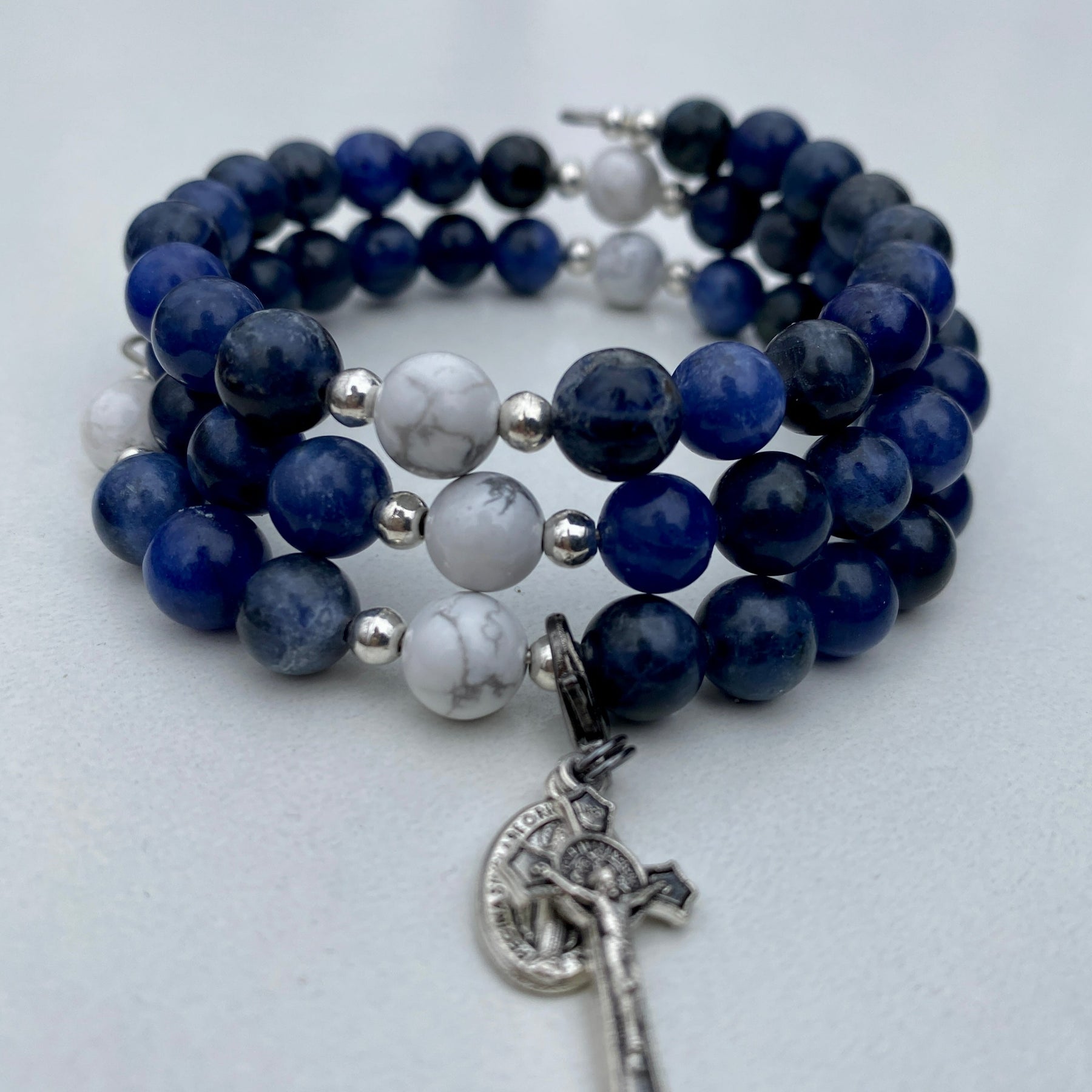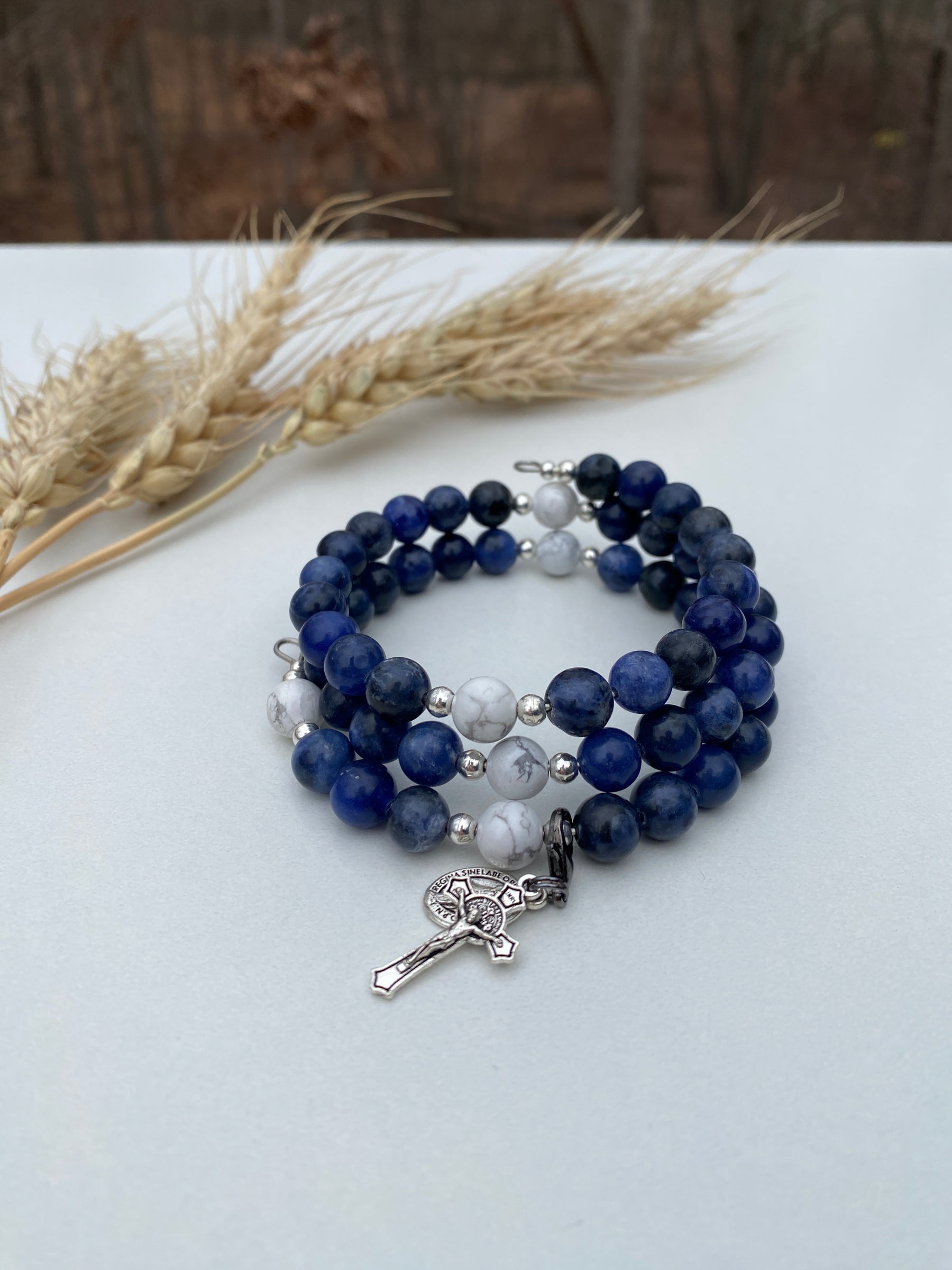 Immaculate Conception | Memory Wire Rosary Bracelet
See more Rosary Bracelets here.
This beautiful gemstone rosary bracelet features white Howlite beads as the paters and Sodalite beads as the aves. Each of our memory wire rosary bracelets is a full rosary.  Each bracelet also includes a "bookmark" crucifix medal.  This medal is moveable and can help you keep track of where you are at in your rosary as you pray throughout your day.
These bracelets are strung on memory wire which make them easy to fit to your desired size.
This bracelet is named in honor of our Lady's Immaculate Conception. It is our belief as Catholics that Mary was conceived without sin. She was spared from inheriting Original Sin. On December 8, 1854 declared the Immaculate Conception as dogma. However, many Catholics had believed it to be true for many years since Early Christianity.
Immaculate Mary, pray for us!
❤️ 📿
Got this bracelet for my 21 year old granddaughter! Looks beautiful on and good quality! As always great service!
Immaculate Conception bracelet
Rosary bracelet
Nice quick service!thank you!
Immaculate Conception | Memory Wire Rosary Bracelet