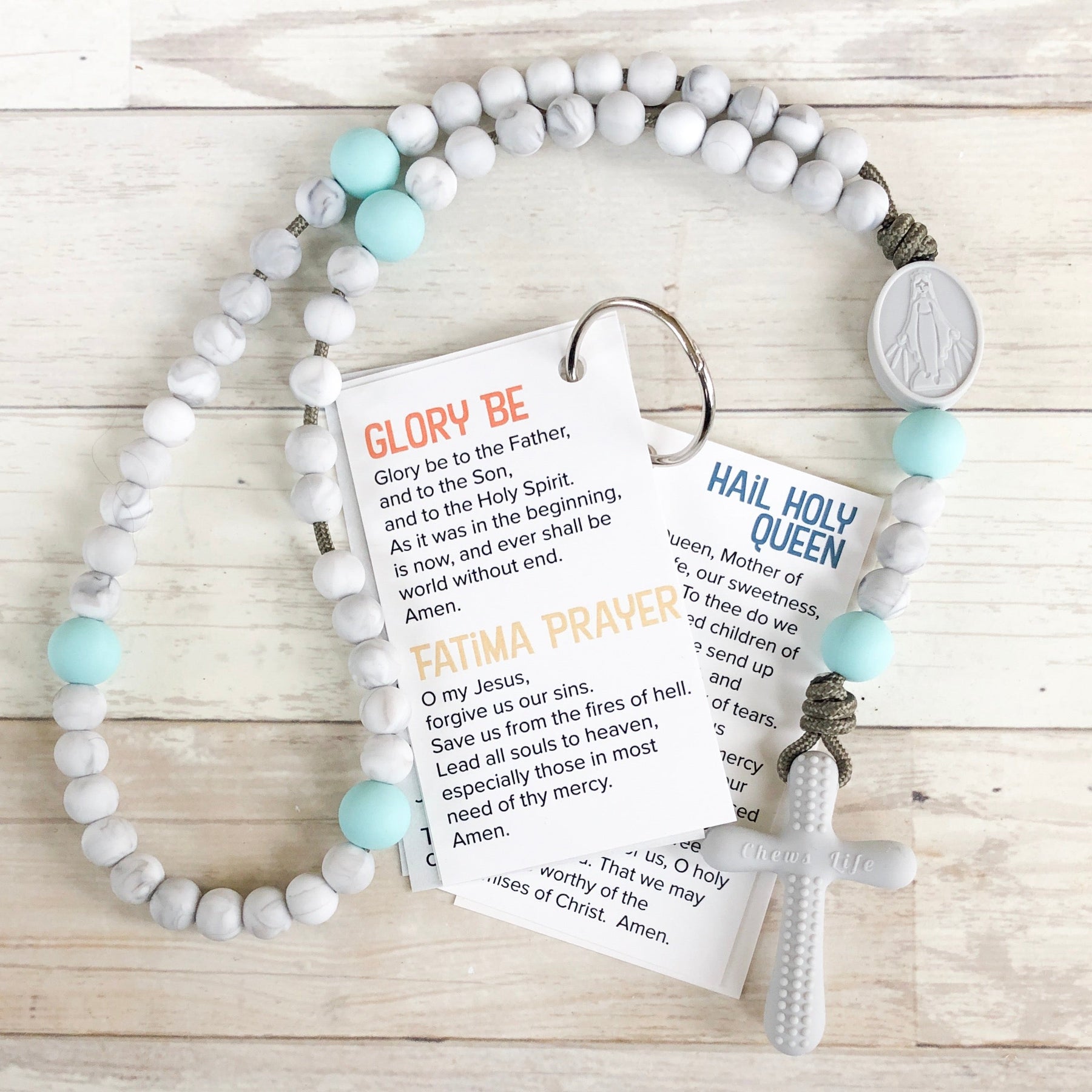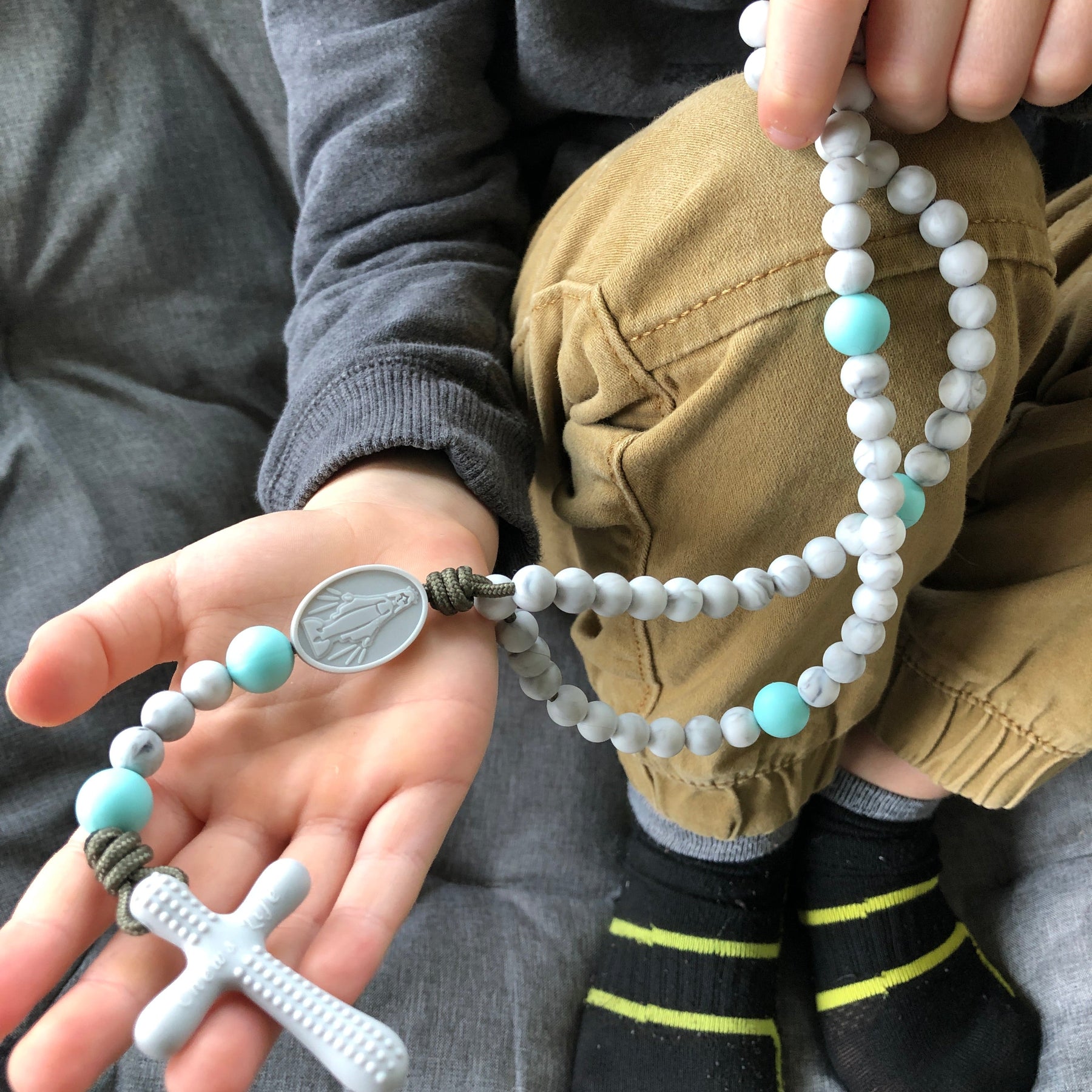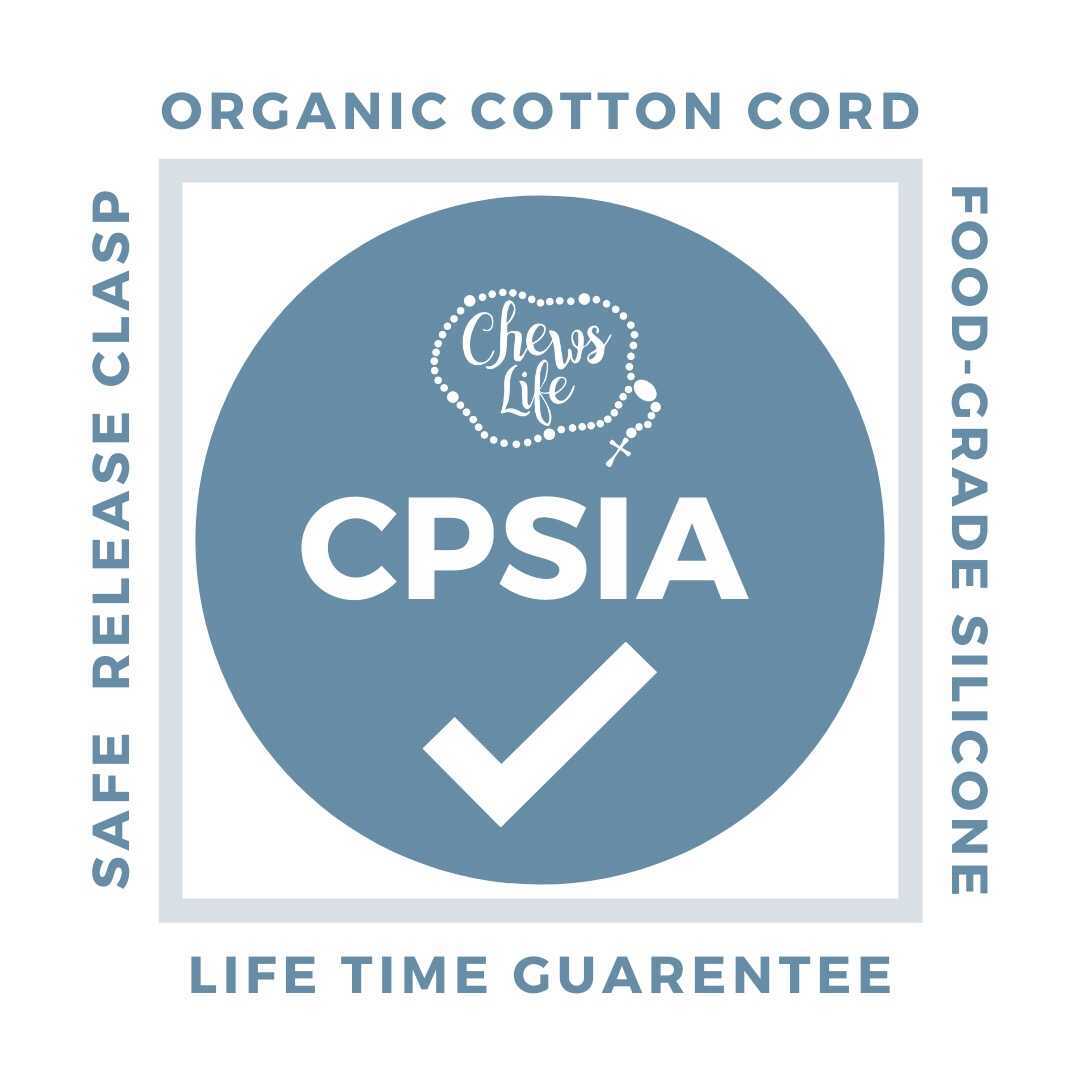 Jacinta | Shepherd Kids Rosary
These rosaries are perfect for your kids that are getting closer to using a traditional gemstone rosary, but are not quite there yet. These Shepherd Kid Rosaries are great because they feature some of those great qualities from our silicone rosaries like durability and soft texture. They also have that great feature of being quiet if dropped. One of our favorite features! How they're different from our silicone rosaries is that they have smaller beads and have more the look of a traditional rosary.
Not suitable as a chewable toy for children ages 4+
These rosaries are named Shepherd Kid Rosaries for the shepherd children who Mary appeared to a number of different times. This one is named after Jacinta. Jacinta was one of the three children that Our Lady of Fatima appeared to. Our Lady first appeared to the three children, Jacinta, Francisco, and Lucia on May 13, 1917. Our Lady asked them to return to the same spot on the 13th of each month for six months. During these apparitions, Mary told the children to learn to read and write and pray the rosary for the conversion of sinners, for Russia, and for peace. On the day of Mary's final apparition in October of 1917, 90,000 people gathered together.
Jacinta died in 1920 from influenza. In 1951, her body was moved and re-buried in the basilica at Fatima. In 2000 she was beatified and then on May 13, 2017, the 100th anniversary of the first apparition, she was canonized by Pope Francis.
Gift for my Niece
I bought the Jacinto Shepherd Kids Rosary for my great-niece's 4th birthday. She was born with a genetic condition and is very special to me. She prays her rosary with her parents so I want to give her a special rosary.
Shepherds kid rosary
I'm really excited about the size, material, and construction of the rosaries. We bought four for our youngest grandchildren and can tell they will be easier for them to be able to pray with at our family rosaries!
I love everything I've purchased from Chews Life!
Worth every penny
My kids loved their rosaries so much I ordered more for them and got one as a baby shower gift. They are a great quality and perfect for both my infant and toddler
Excellent quality
The Shepherd kids rosaries are excellent quality. The Rosary prayer cards and carrying case are beautiful and very helpful for littles and adults alike.