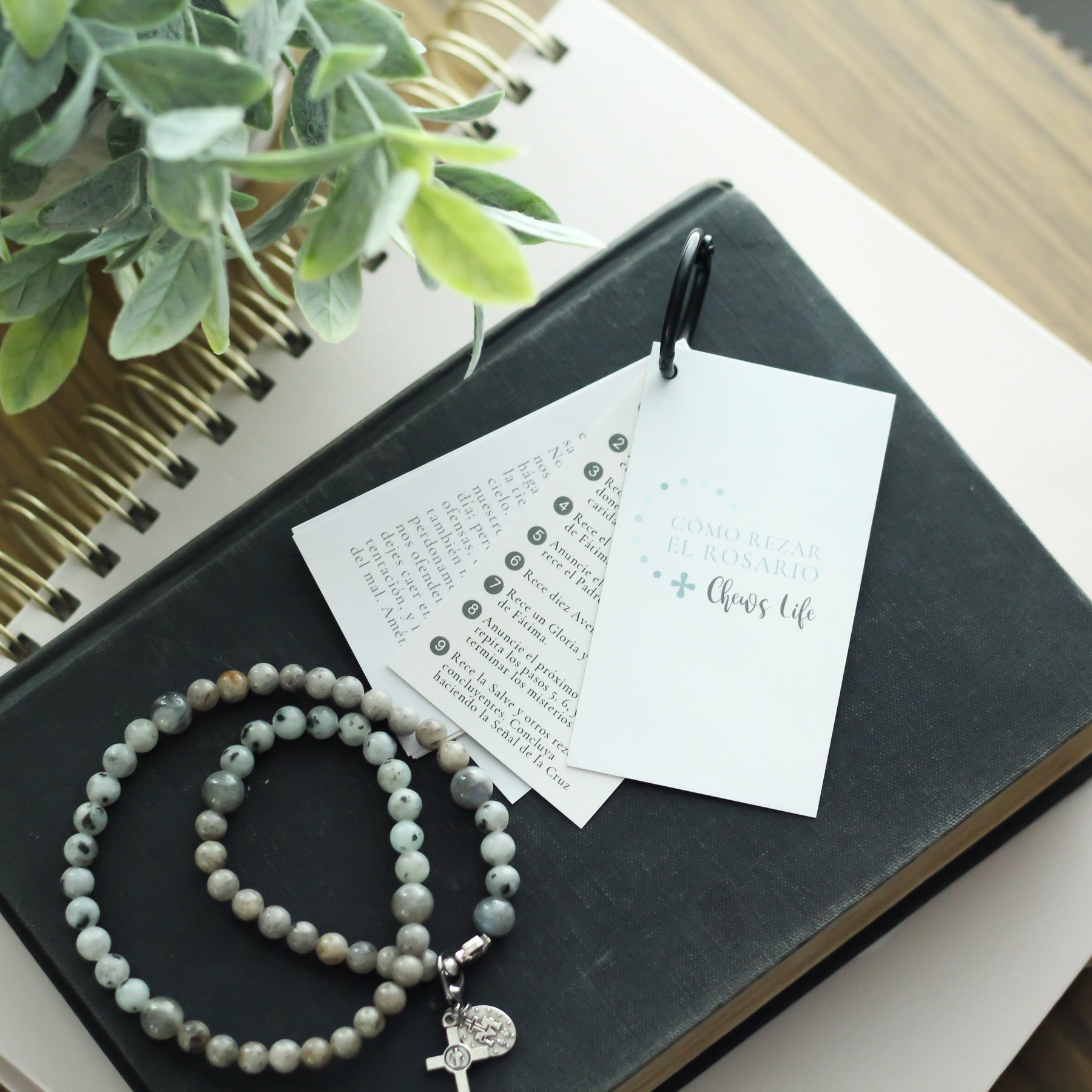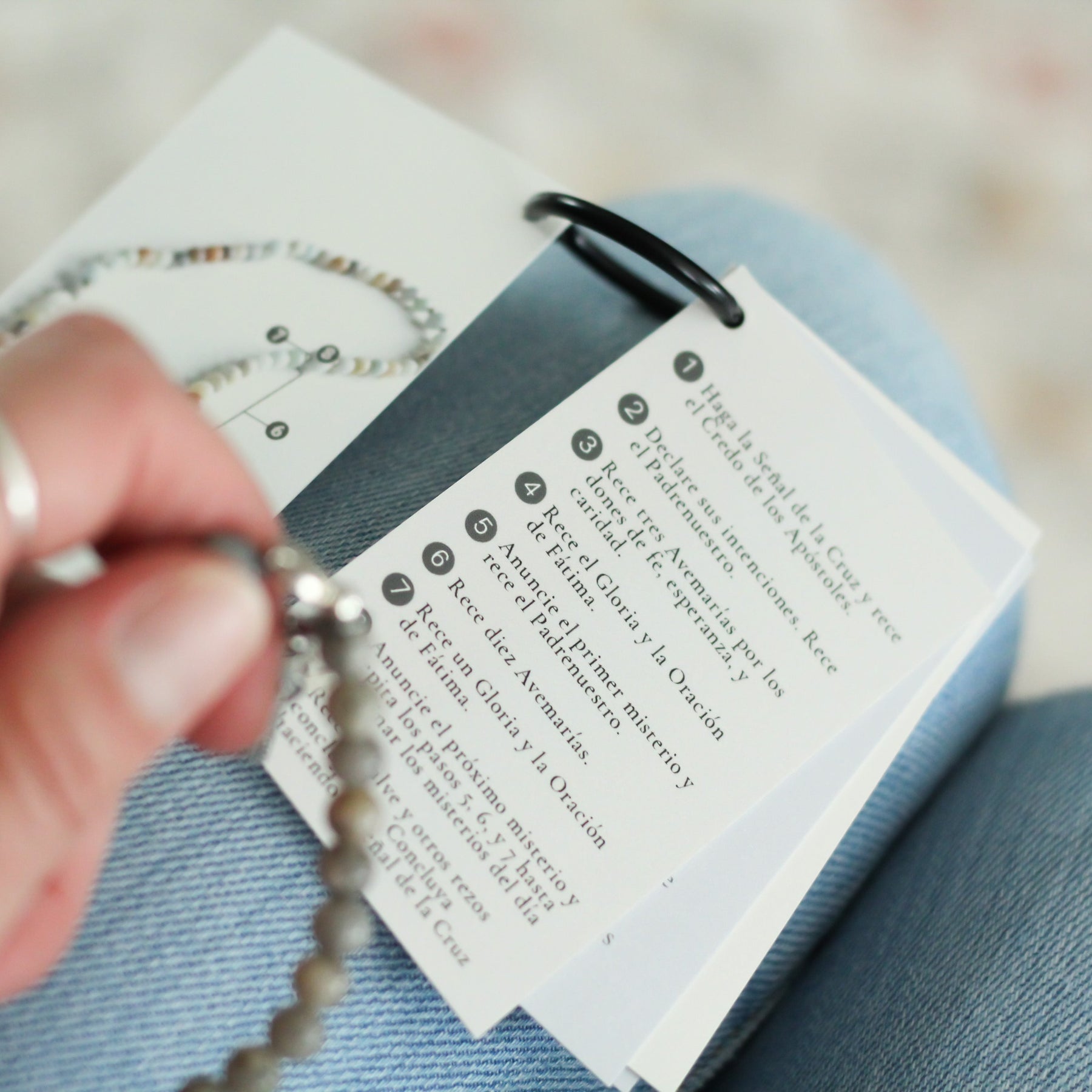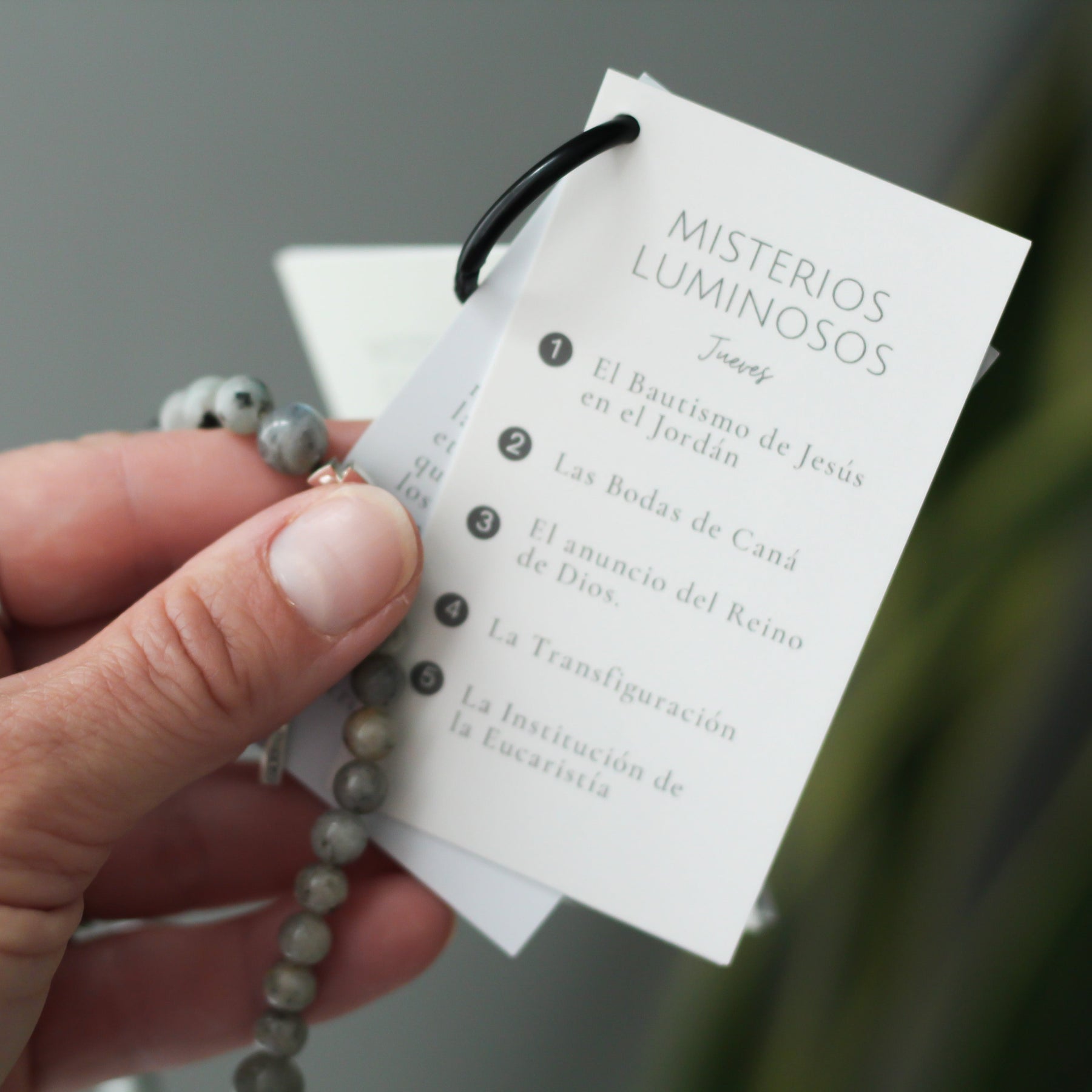 Rosary Prayer Cards | Spanish
Estas tarjetas de rosario son la ayuda perfecta para ayudarlo a fortalecer su devoción al Santo Rosario. Tienen el tamaño perfecto para un bolso o se pueden unir a un llavero. Hay tantas formas de hacer que estos sean accesibles para que pueda inspirarse a rezar un rosario diario.
These rosary cards are the perfect aid to help you strengthen your devotion to the Holy Rosary. They are the perfect size for a purse or they could be attached to a keychain. There are so many ways to make these accessible so that you can be inspired to pray a daily rosary.
Rosary Prayer Cards | Spanish
Fun gift, beautiful artwork
This was a great gift for my First Communion students! Beautiful artwork and simple to follow along to say the rosary.