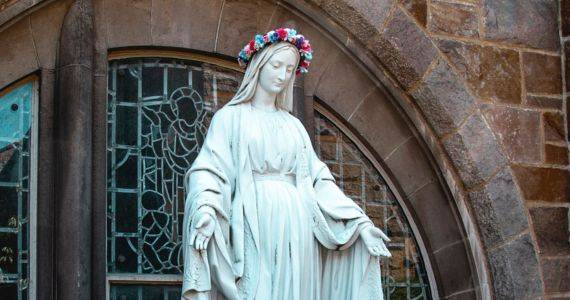 May Crowning is a long standing tradition dating back to the 14th century. Children wearing their Sunday best present our Lady with beautiful flowers and adorn her with a crown of blossoms. This tradition serves as a beautiful reminder that May is the month dedicated to the Blessed Virgin Mary!
VIP Access to our Summer Launch Products!
Pick two items from our upcoming Summer launch collection
(or two in stock items from the shop)
VOTING CLOSED
WINNER WILL BE ANNOUNCED SOON!!