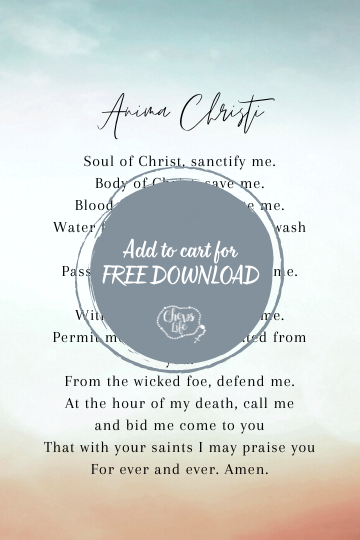 Anima Christi
This prayer is beautiful! It is a really wonderful prayer to pray after Communion. What beautiful words to speak to Christ.

Download it for free and print it off to use daily.
Beautiful Piece
This prayer just lifts the soul and makes you feel so connected. Its beautiful thank you!