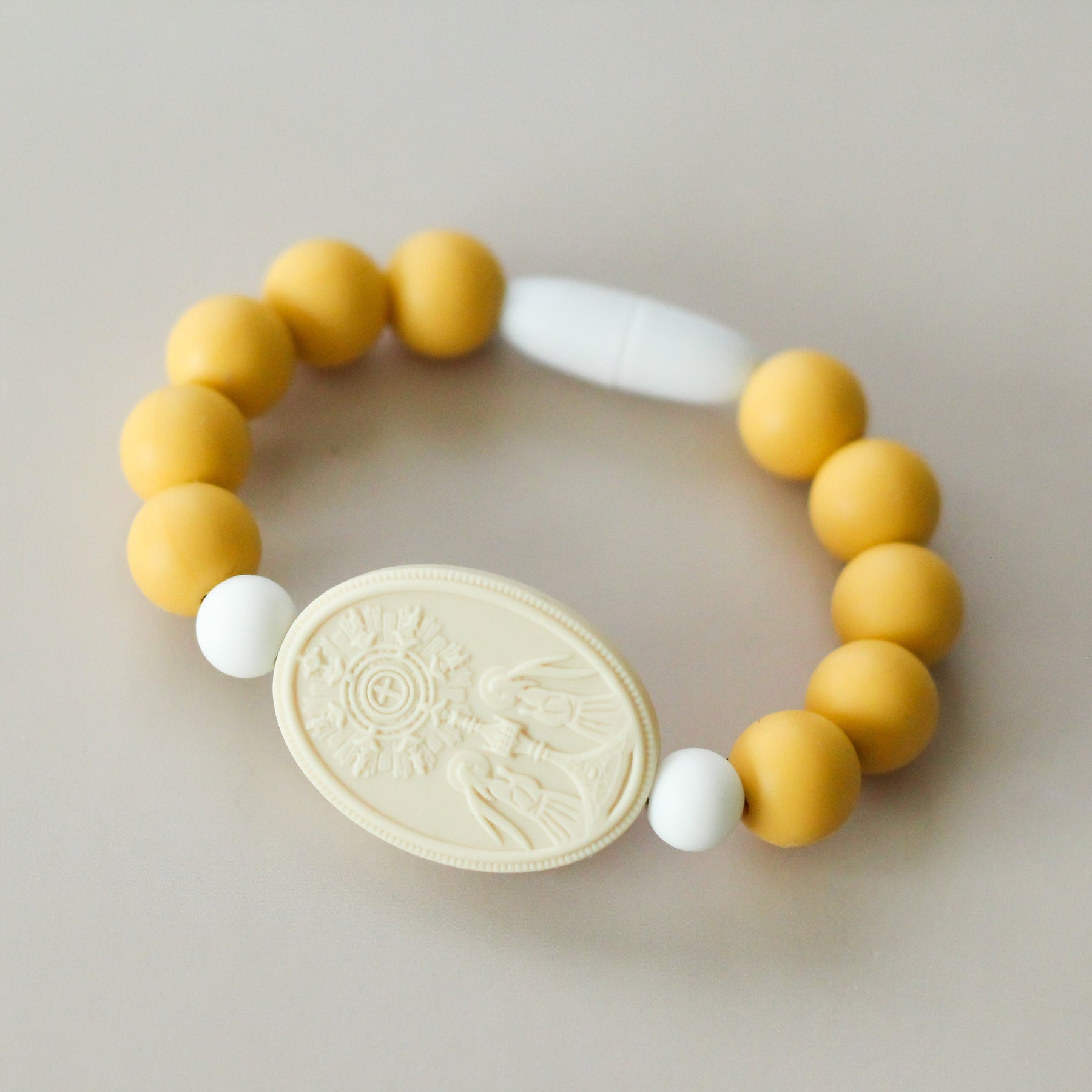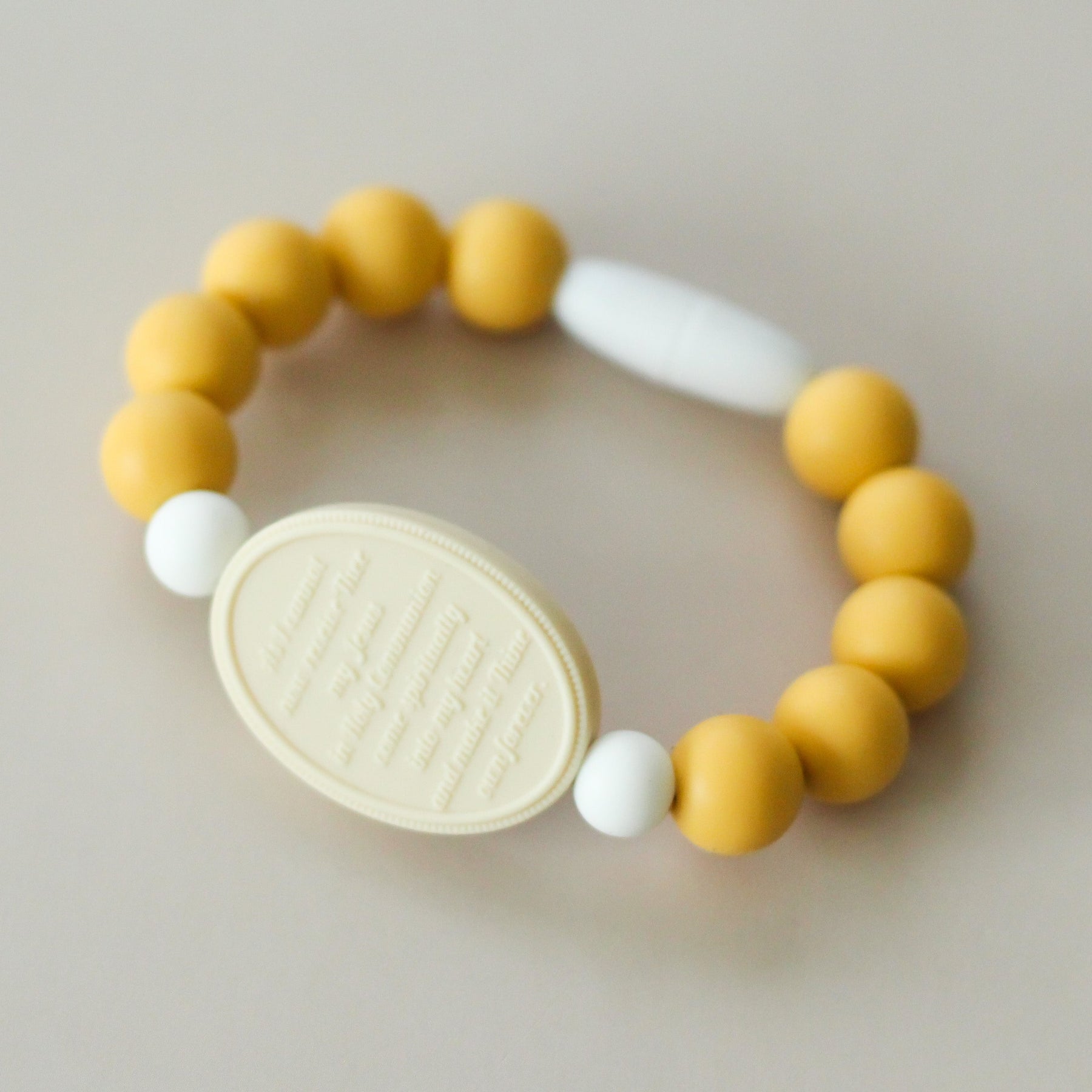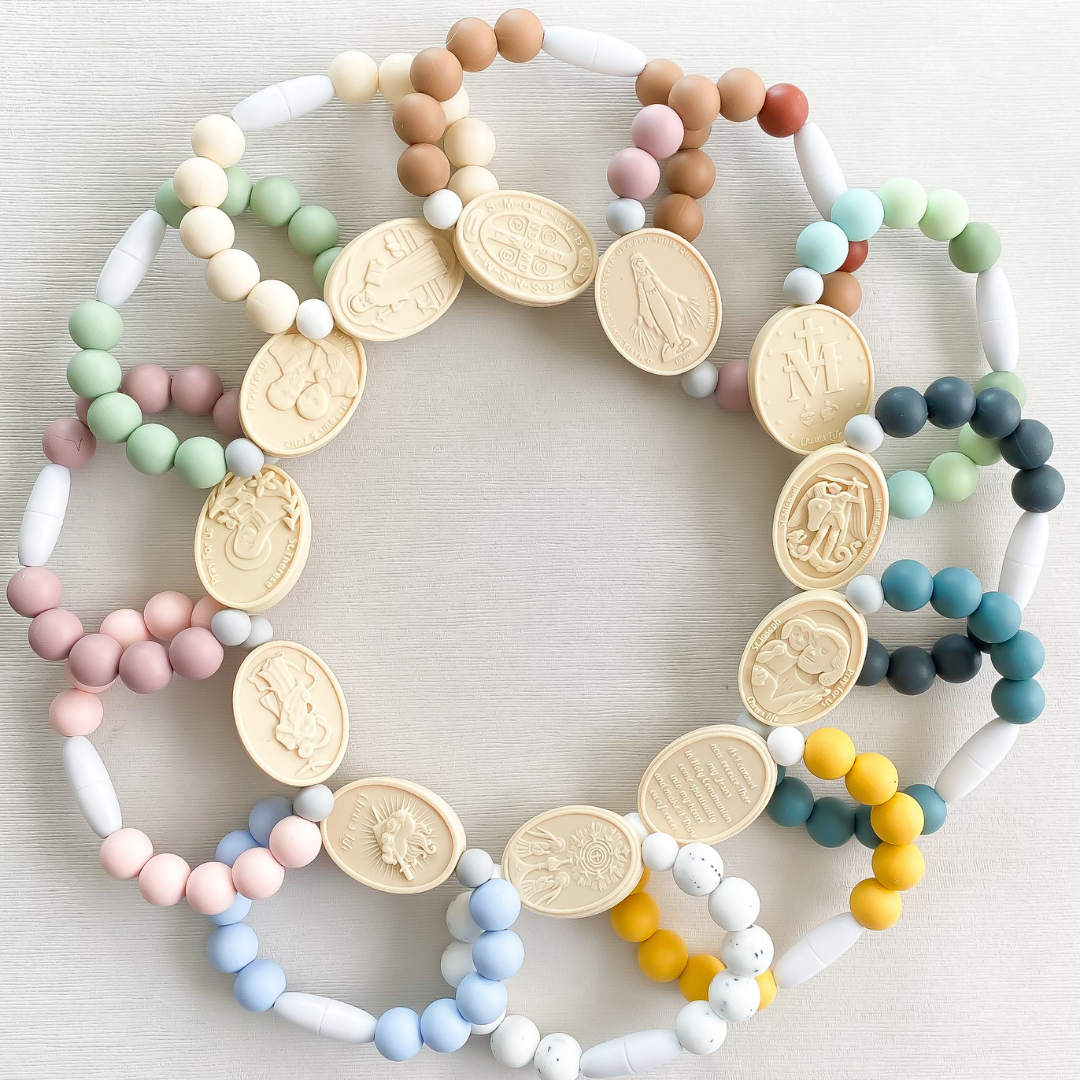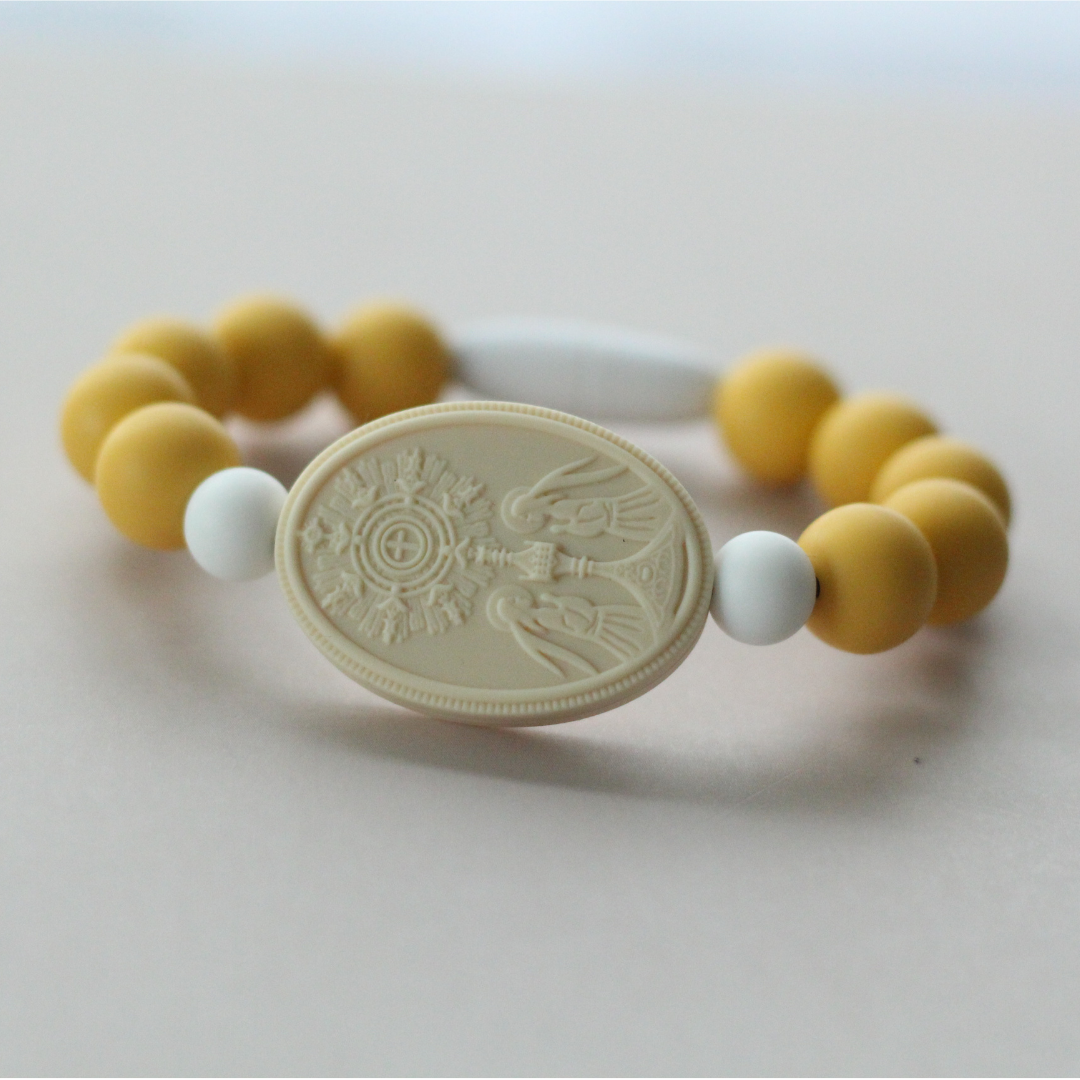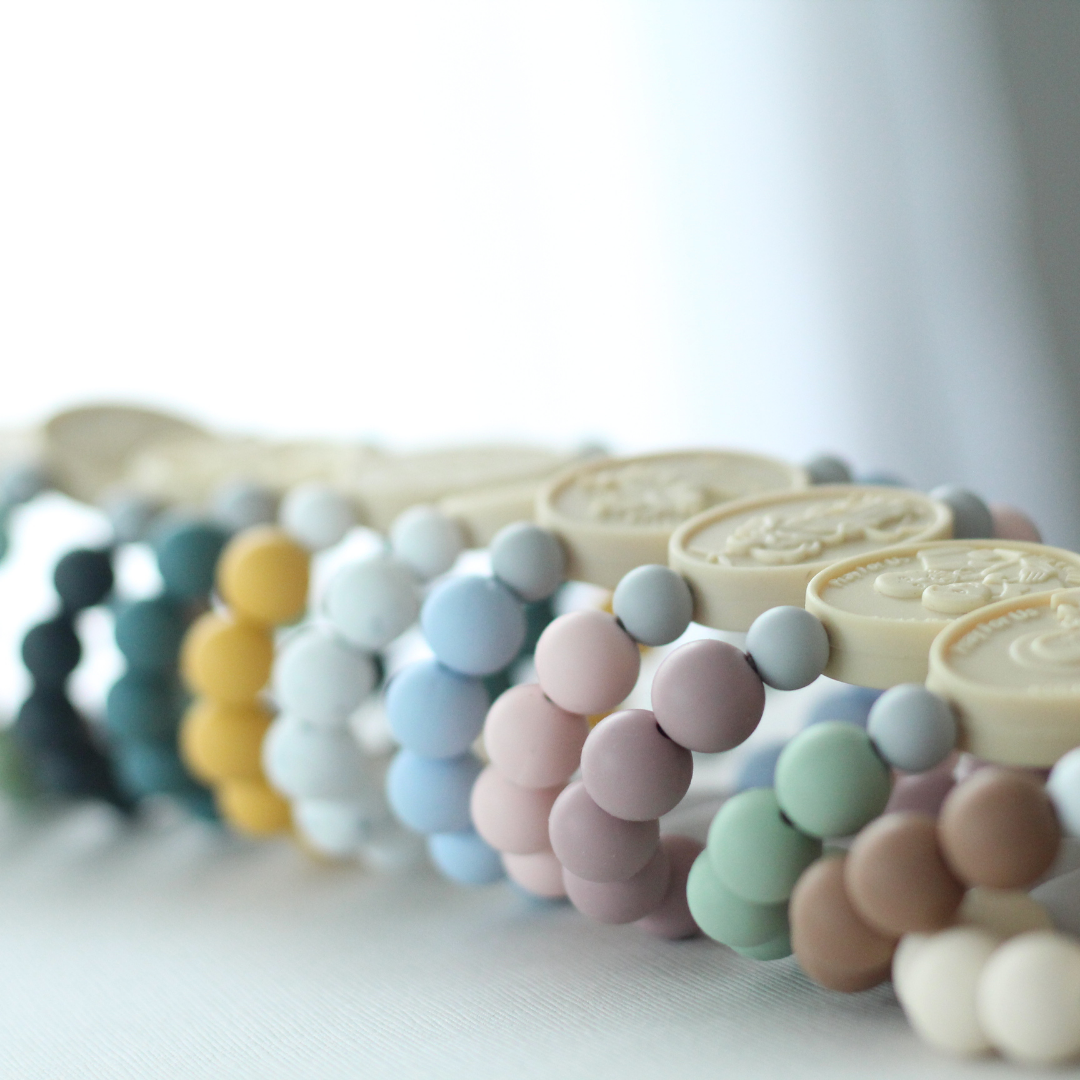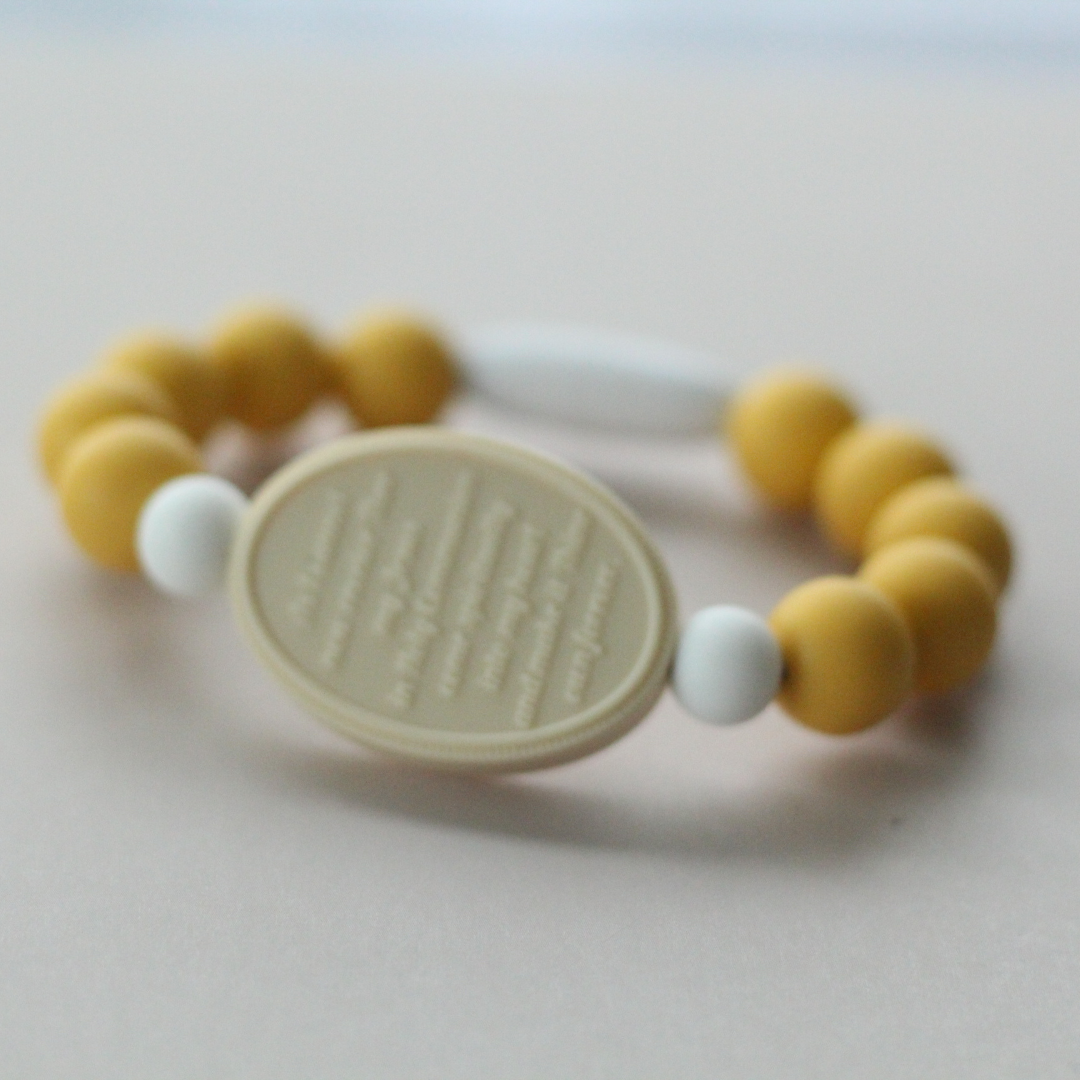 Blessed Sacrament Saint Bracelet | Mustard
This bracelet is the perfect accessory for your little one.  The medal on this bracelet features the Blessed Sacrament on one side and a prayer of Spiritual Communion on the other. It is a great reminder of faith to bring into your child's daily life. 

The silicone components of this bracelet make it very comfortable for long-wear. The silicone is food-grade, BPA-free, formaldehyde-free, lead-free, and phthalates-free silicone beads, strung on organic cotton cord.  The beads are tested for impurities, and the bracelets have been safety-tested in a third-party lab.
One Size will fit wrists between 5 and 6 inches in circumference.s in circumference.
Not suitable as a chewable toy for children ages 4+