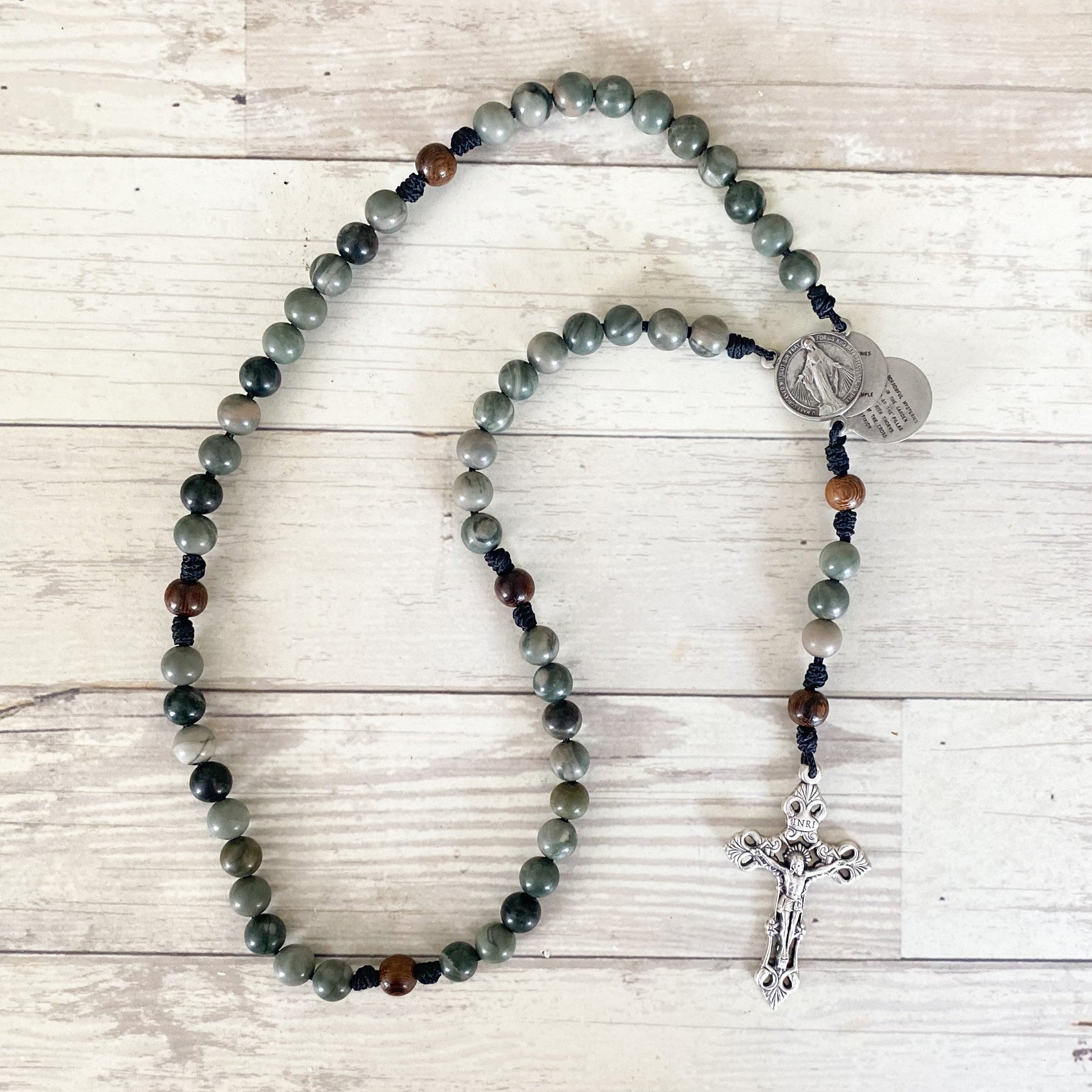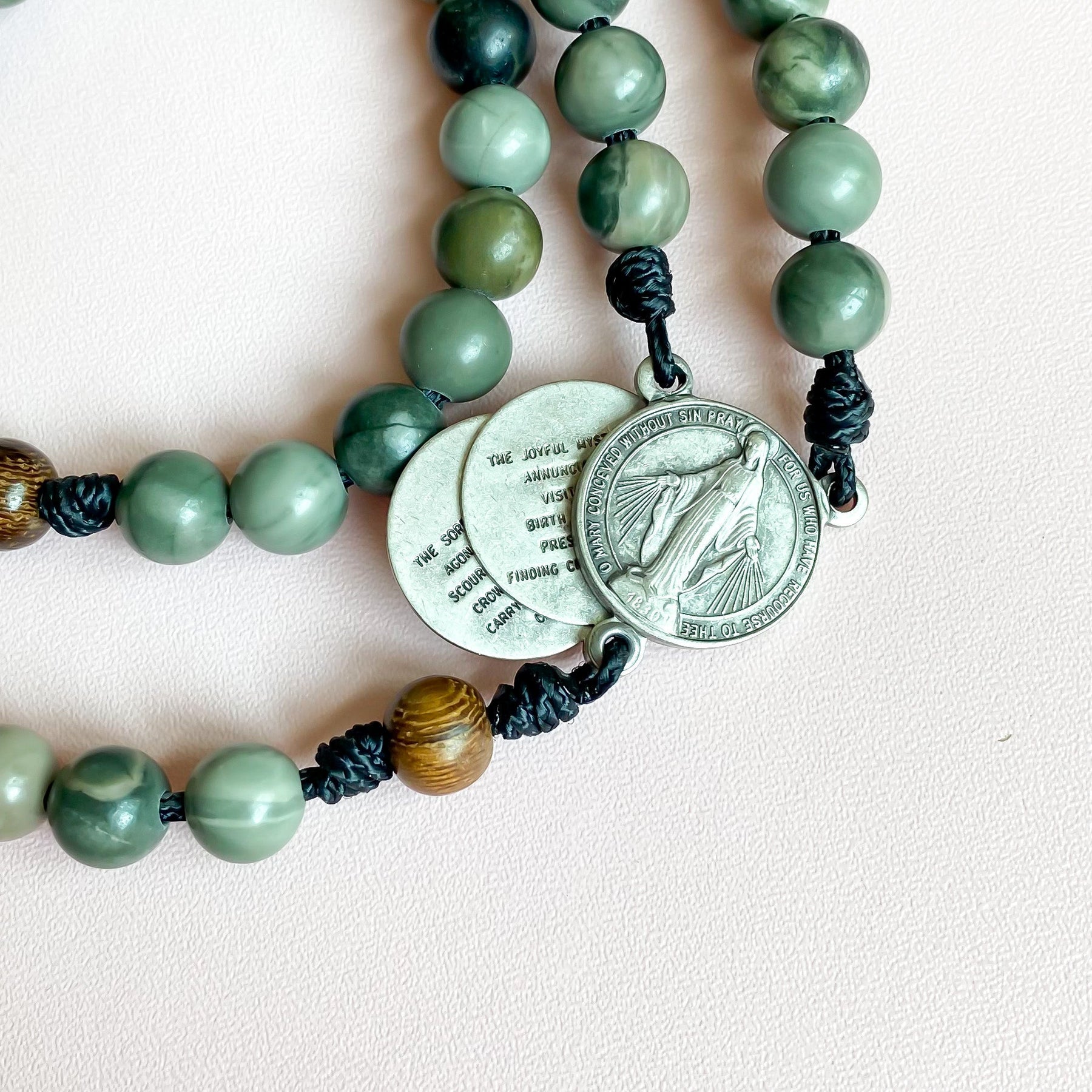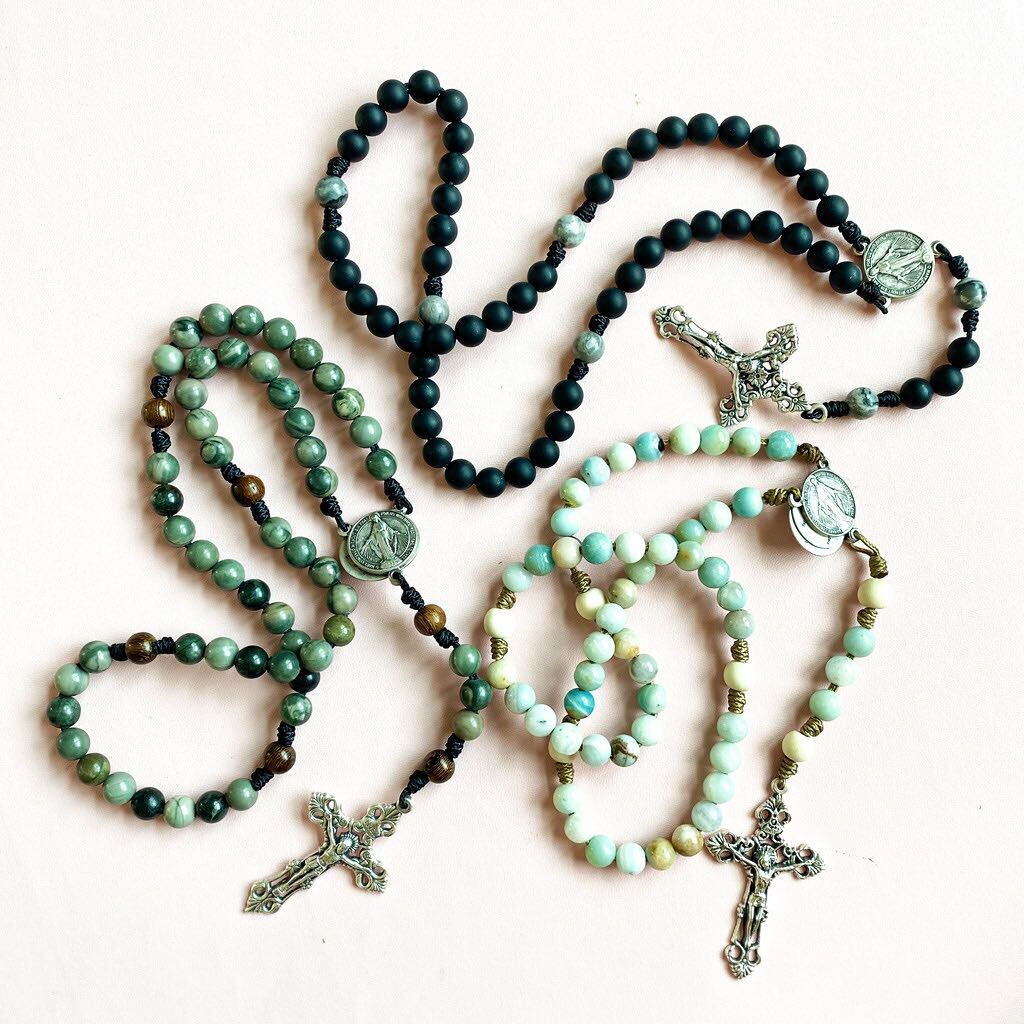 Columba | Traditional Gemstone Rosary
This beautiful full size rosary is strung on durable but flexible paracord. The 
Ave
 beads are Greenwood Picture Jasper and the 
Pater
 beads are wooden. Not only is this rosary stunning, but it is sure to last! This rosary also features a beautiful Miraculous Medal that expands to show the different sets of mysteries and which days to pray them on.
Beautiful Rosary!
Love the gemstones and colors. Really enjoy the sets of mysteries to keep me reminded!
I want to keep this for myself
I bought this rosary for my husband's confirmation sponsee who is not accustomed to praying the rosary, so we thought the "cheat sheet" tri-medal would be the perfect thing for him. I just love the weight of this rosary, with the paracord rather than links, and the mossy green beads... except now I want to keep it for myself! Holding out hope that my husband will get me the Immaculate Conception rosary for Christmas... ;-)
Stunning
It is even more beautiful in person. I absolutely love it. Everyone who sees it has nothing to say but "oooooooh" and "awwwwwww". Great for guys especially! Highly remembered feels great when praying. Also got one for a friend and can not wait for him to get his.
Love this Rosary!!
This rosary is beautiful and durable which is exactly what I was looking for to withstand my toddlers from breaking it during our nightly family rosary! I liked this rosary so much I bought another one in a different color! Awesome customer service, great company, 10/10 would highly recommend
Stunning Rosary
Thus rosary is so beautiful! It is made well and feels good in your hands. I beautiful tool to meditate on the mysteries! This one was a gift for our daughter, I will definitely be gifting these rosaries in the future as well! God Bless!