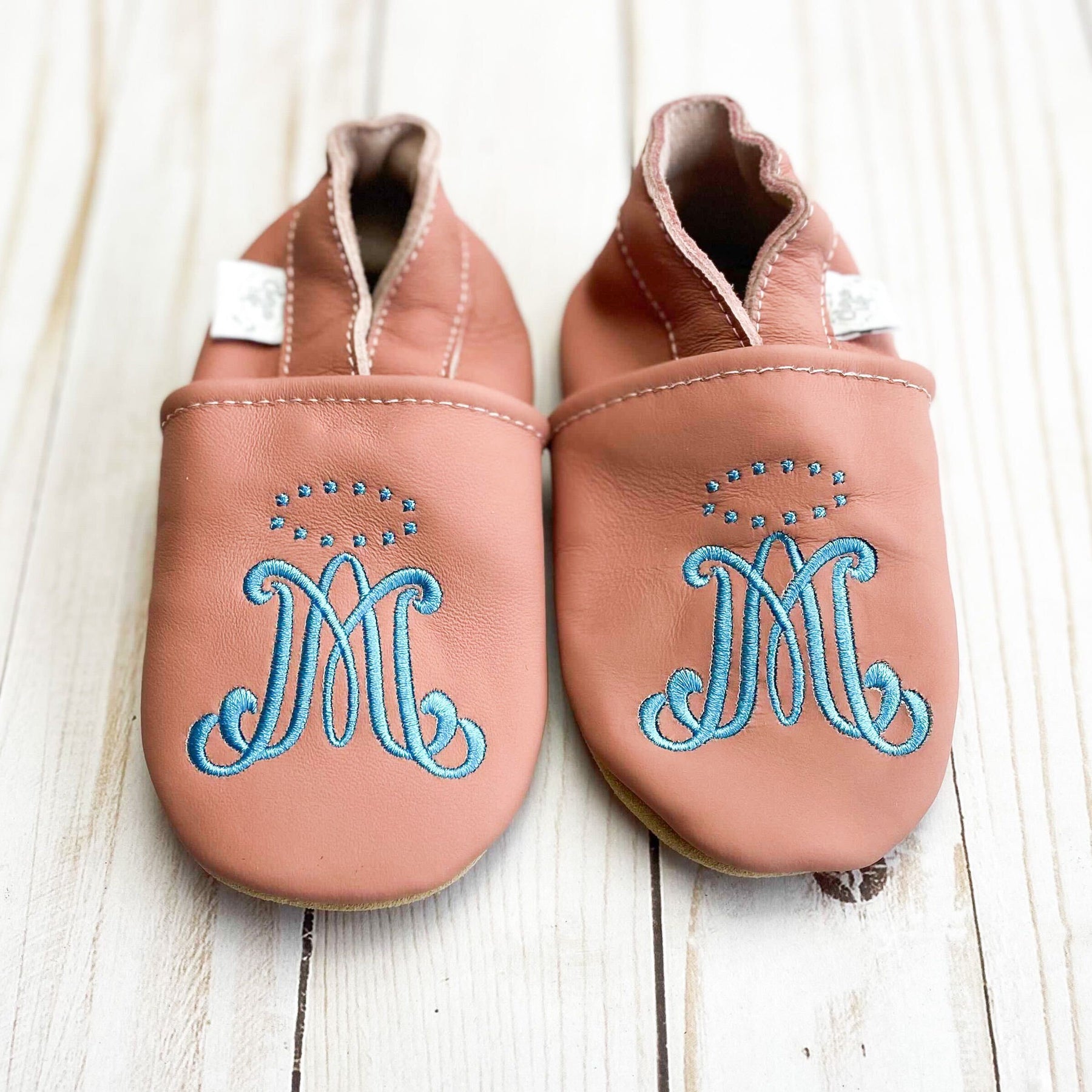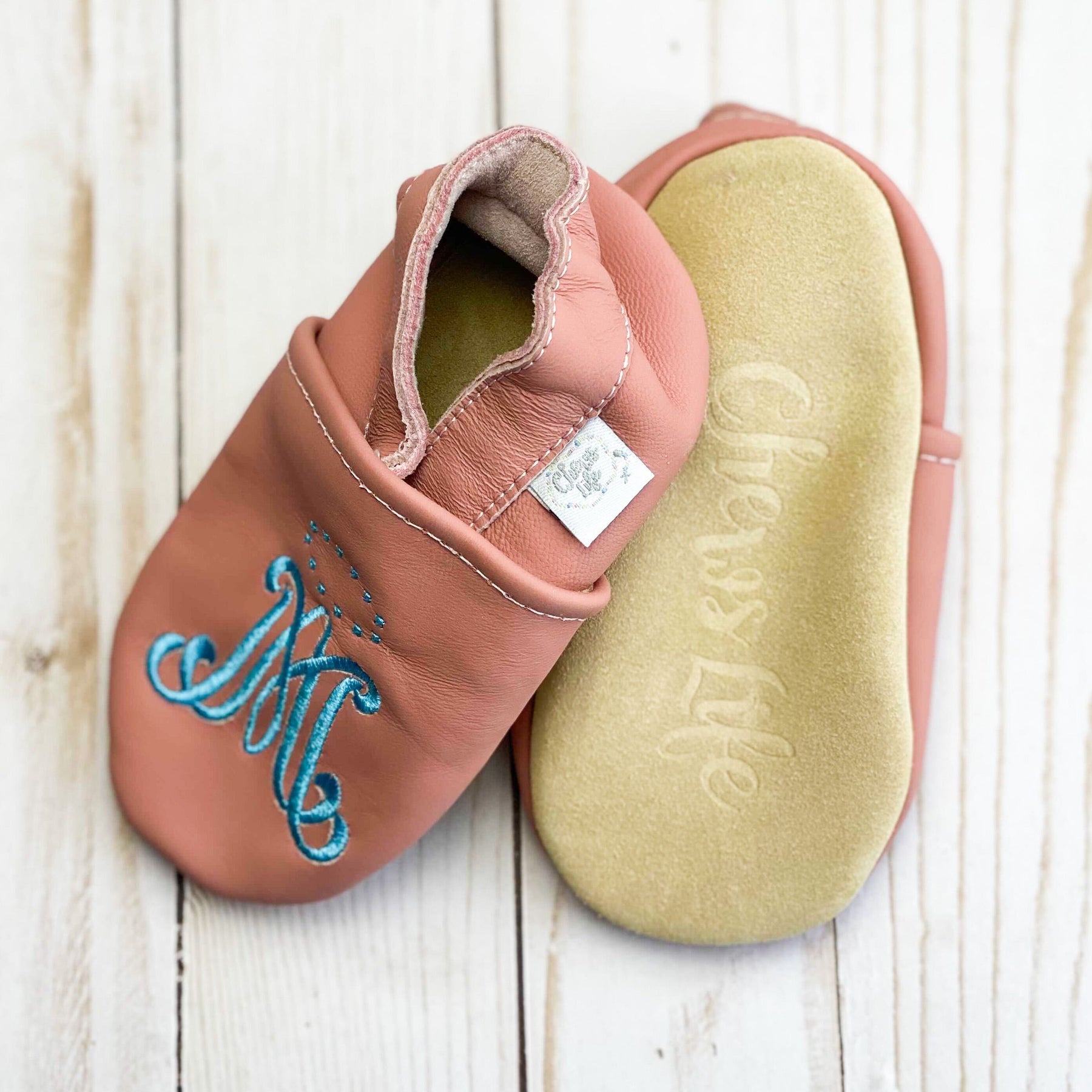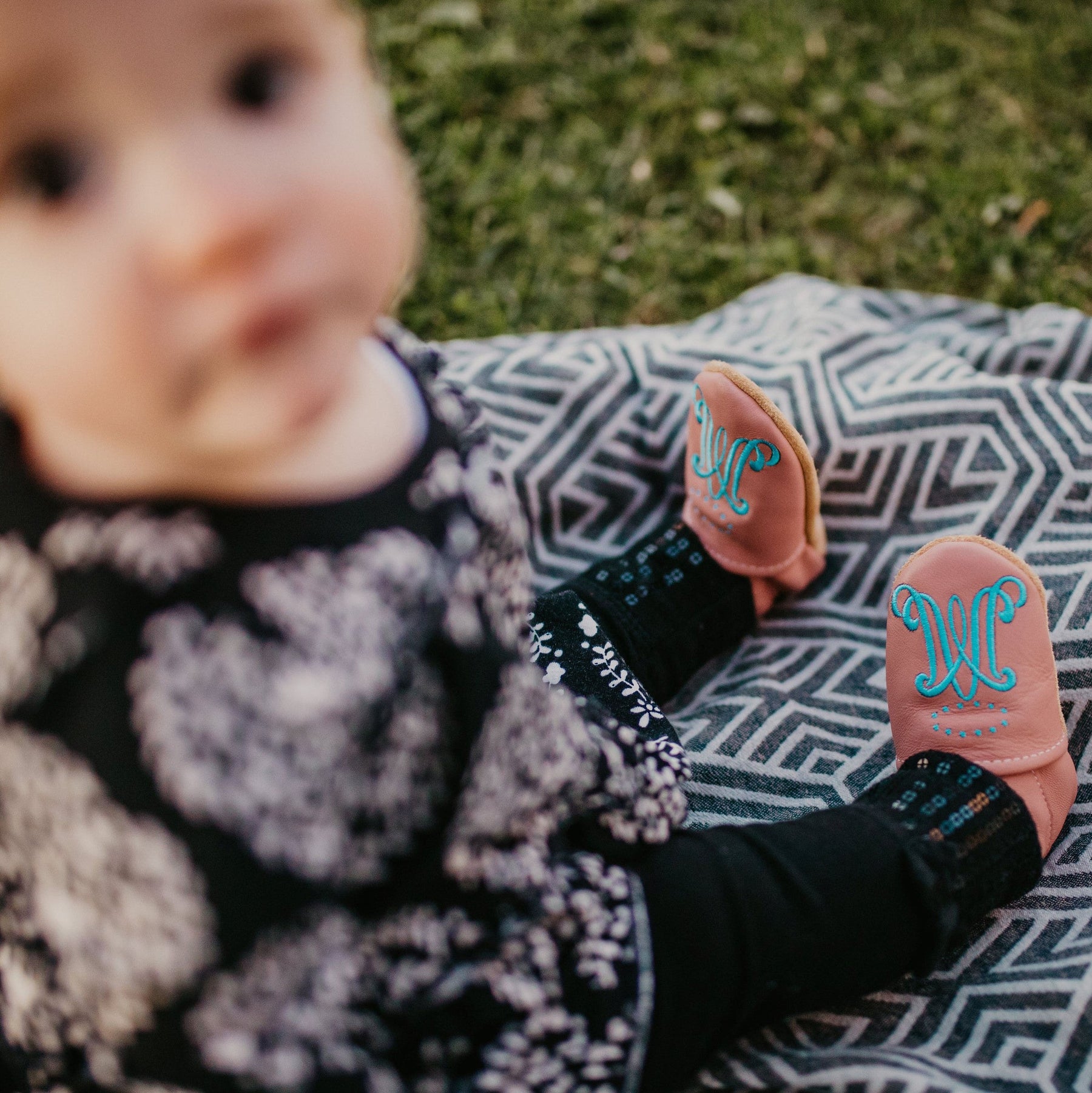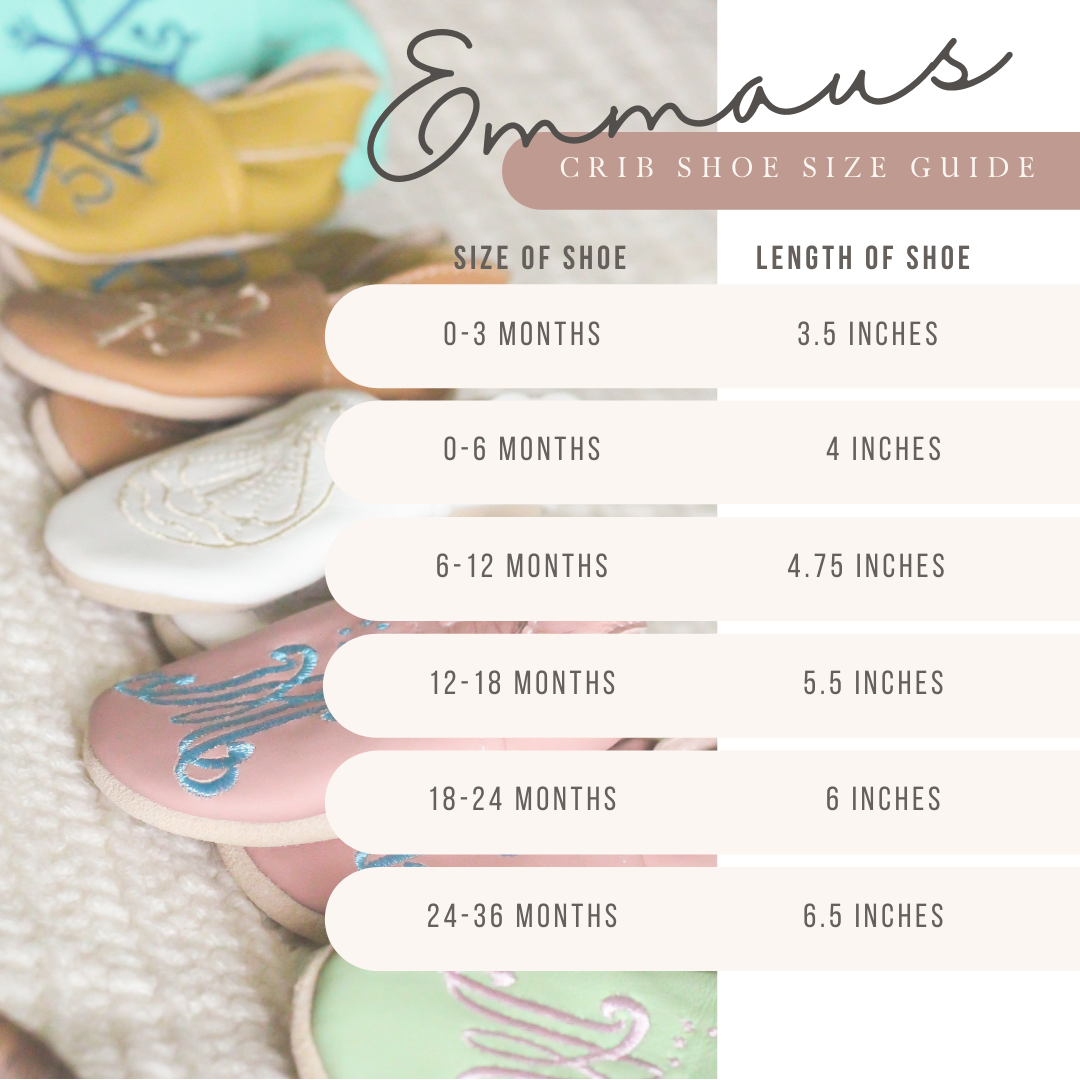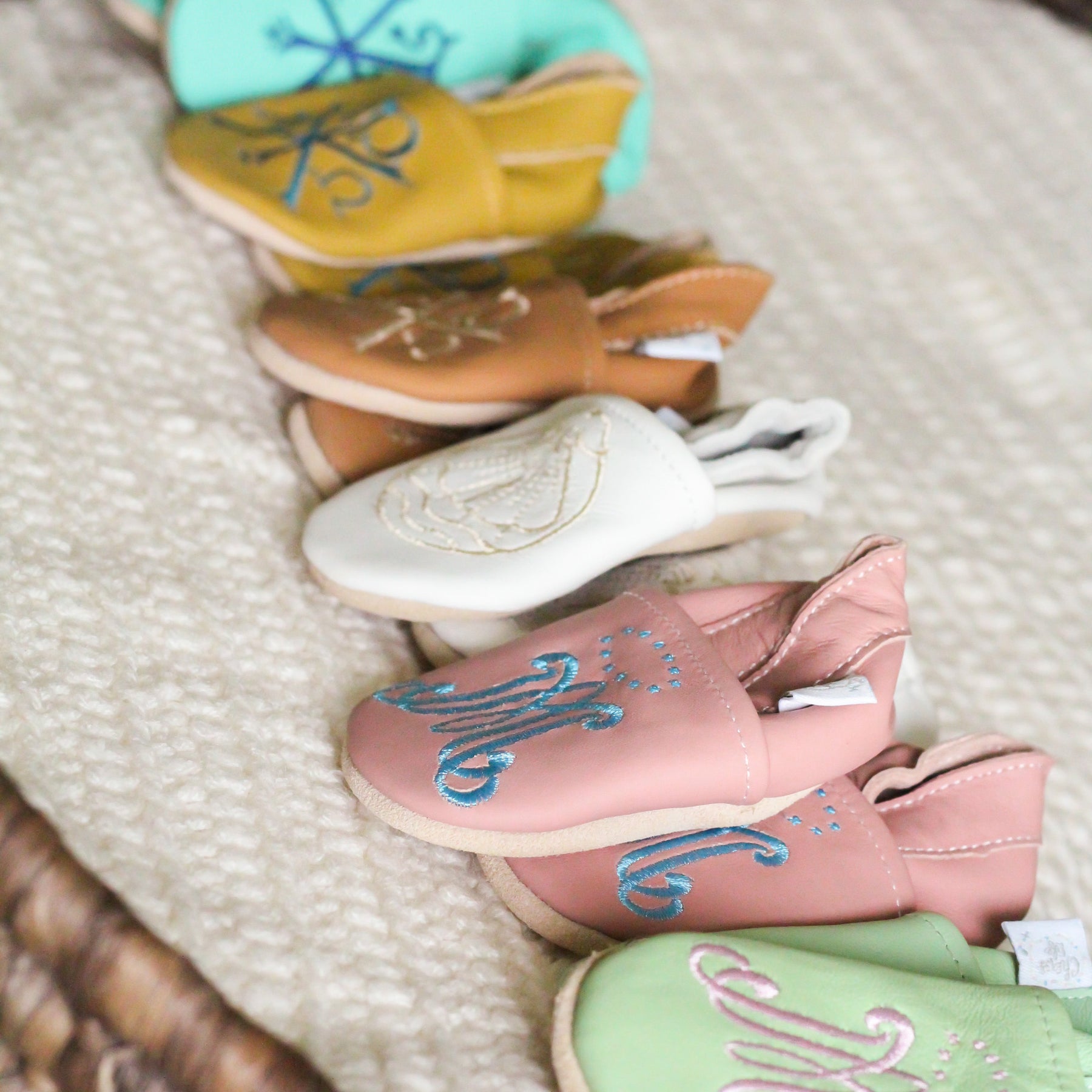 Emmaus Crib Shoes | Pink
See more Crib Shoes here.
These cozy crib shoes are the perfect accessory for your little one. Not only do they feature ultra cozy material, but they also have a beautifully embroidered Catholic symbol. This symbol is a great way to teach your children and also help them to be comfortable sharing their faith from a young age. The symbol on these shoes is the Auspice Maria. Auspice Maria is Latin for "Under the protection of Mary." What a wonderful reminder that Mary is watching over your little ones.
* Please note that 3-6 month size outside packaging does state 0-6 months but the shoe itself is correct tagged 3-6 month. 
Sweet little shoes
Bought these for my granddaughter for Easter. They are lovely, stay on, and quietly proclaim our faith. I'll be purchasing more for any new grandchildren we are blessed with!
Lovely Shoes
Beautiful and they stay on my kids feet even though I bought them slightly too big. I buy these shoes for all my Godchildren and my own children.