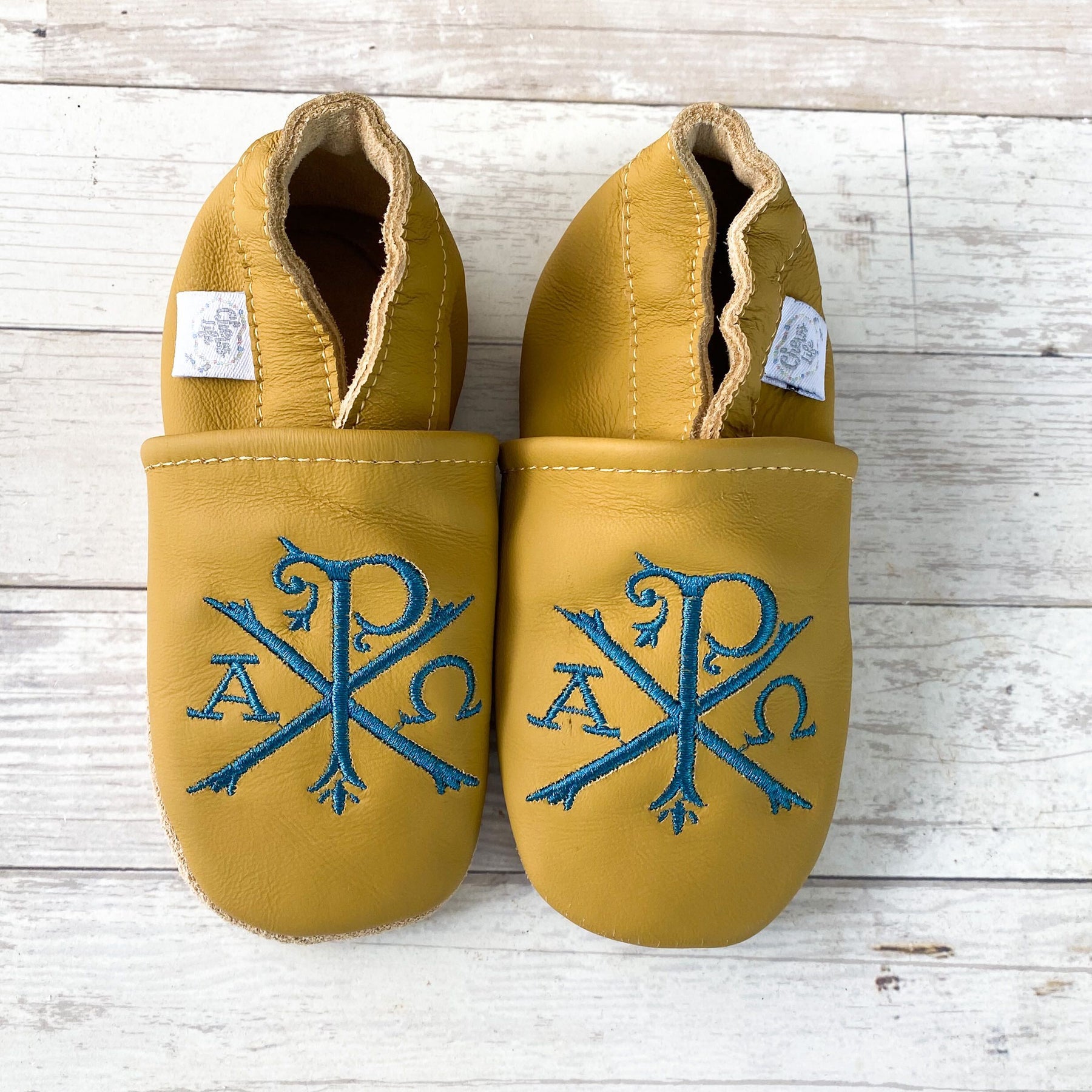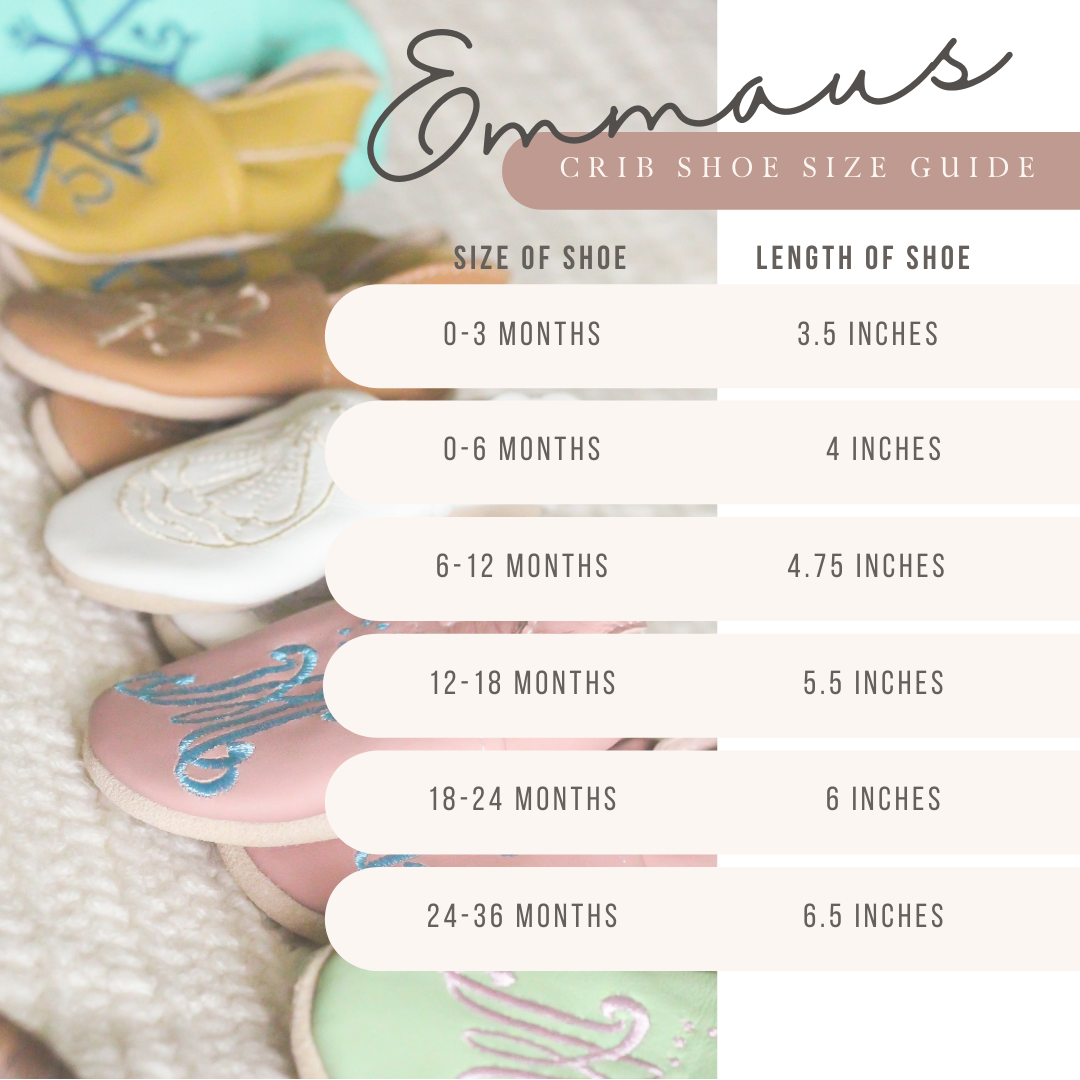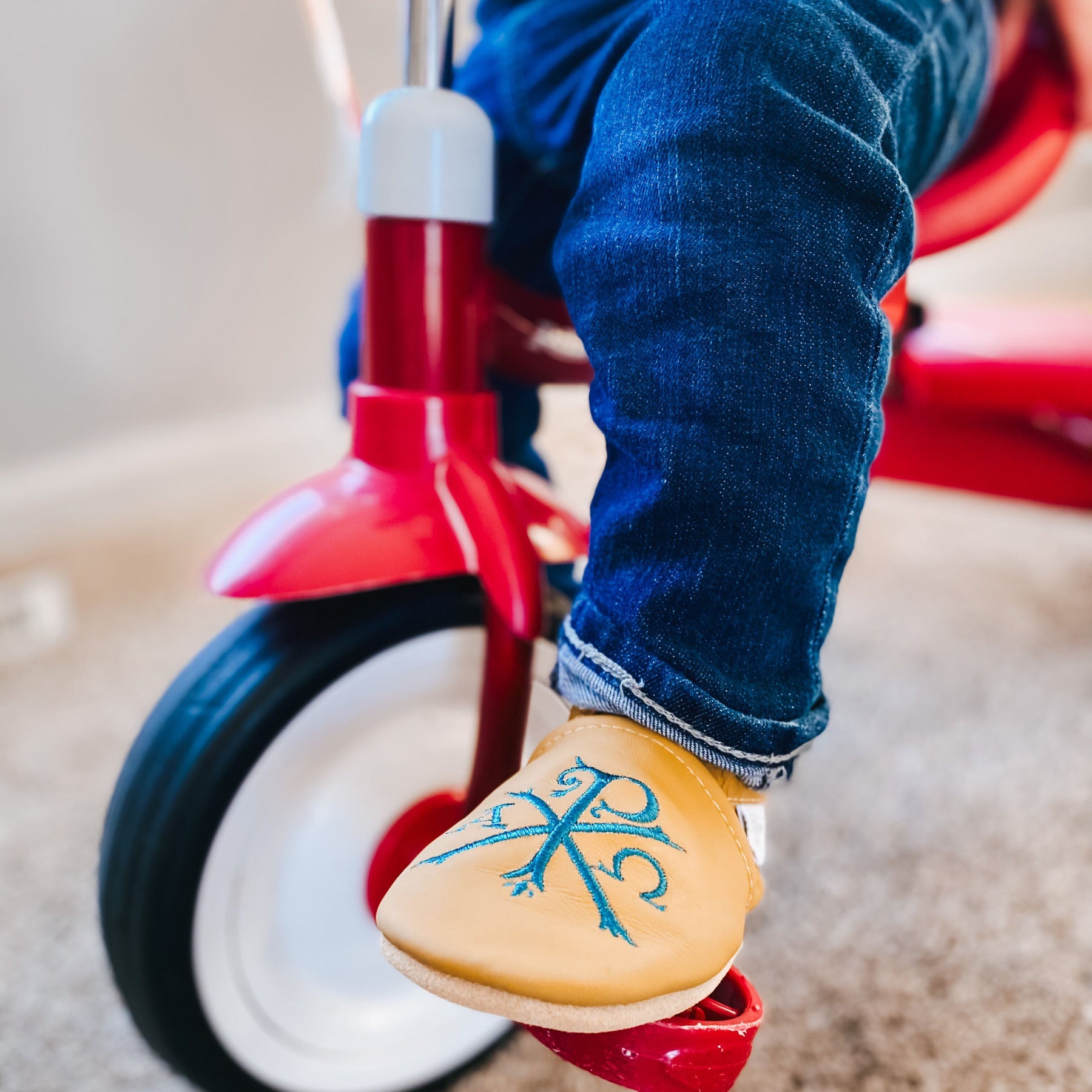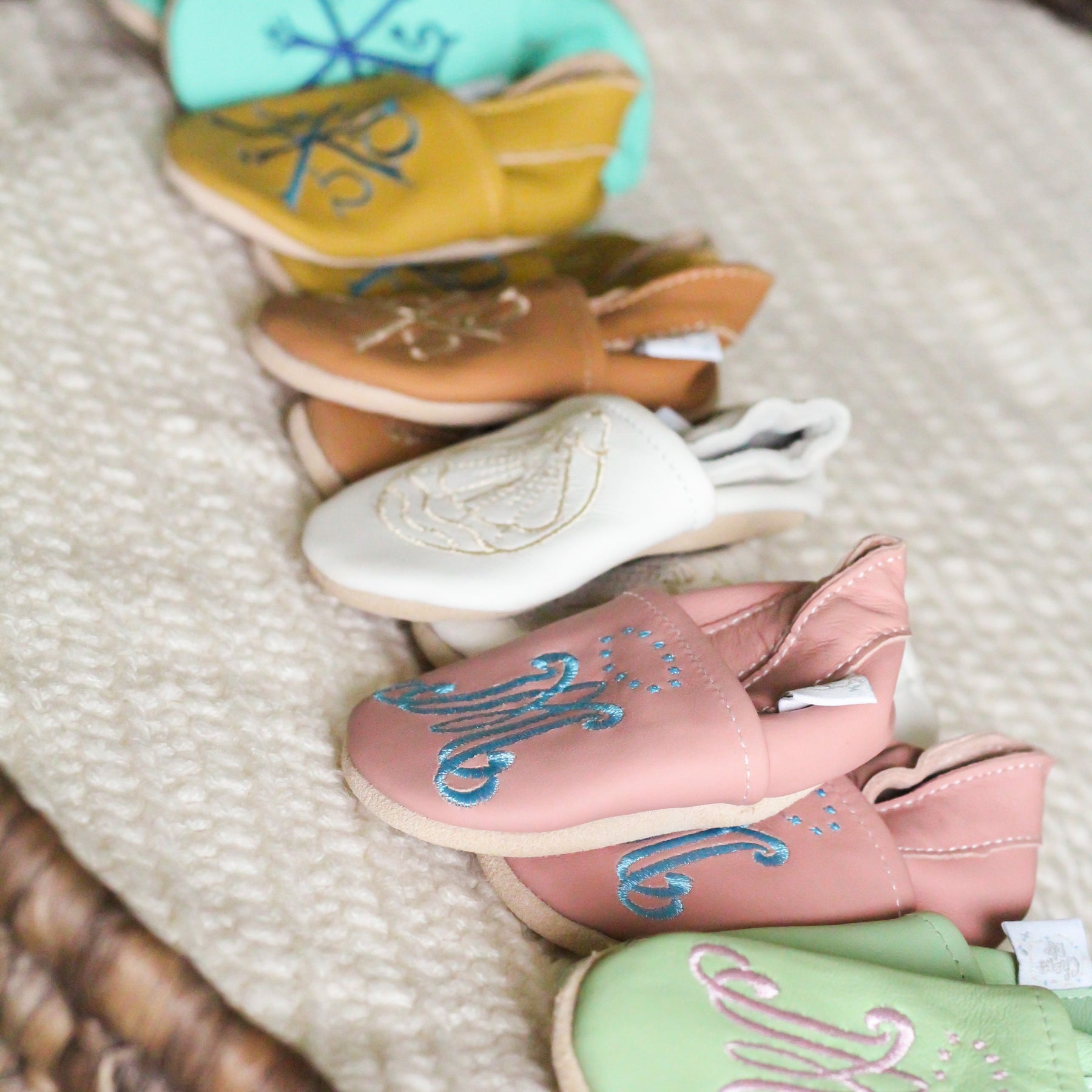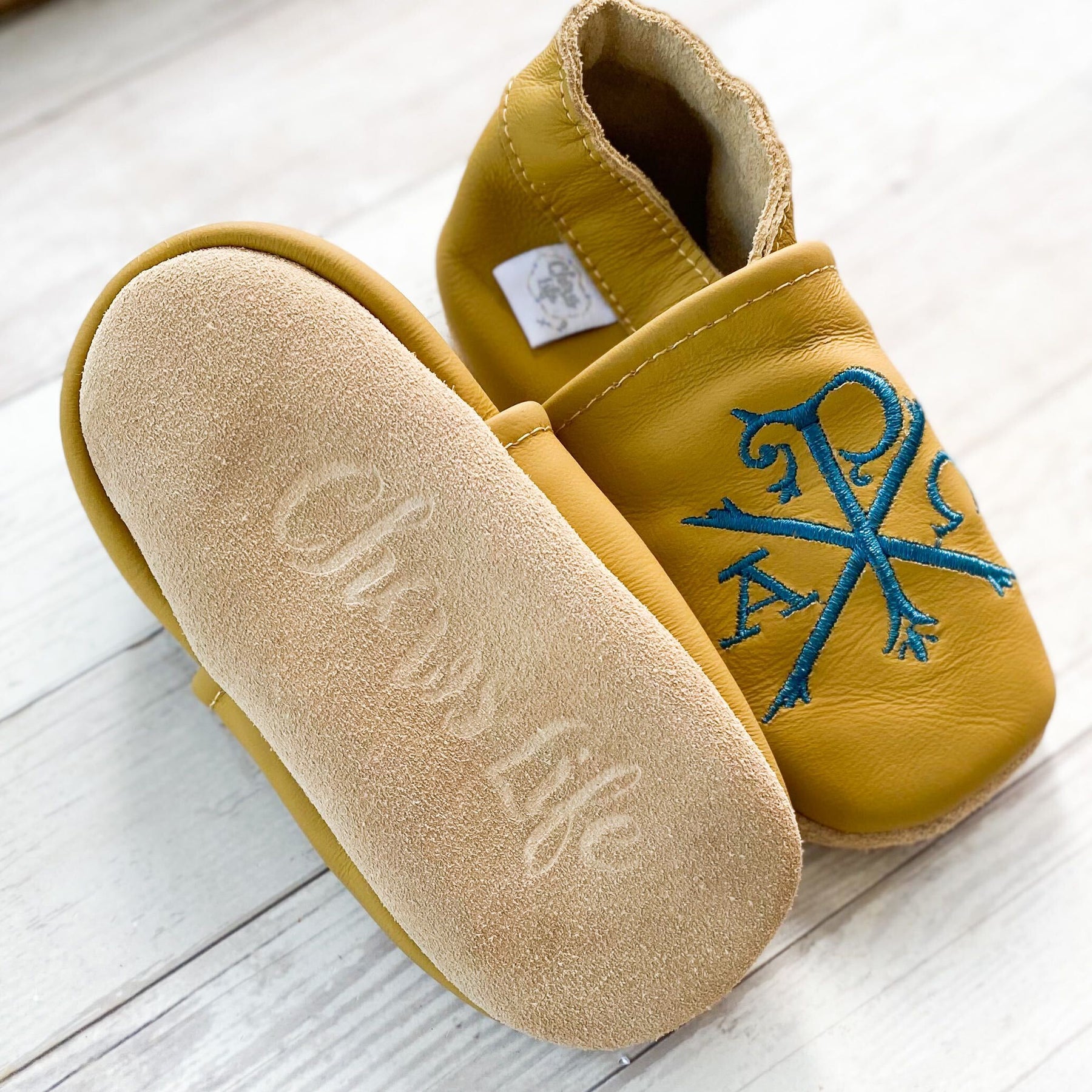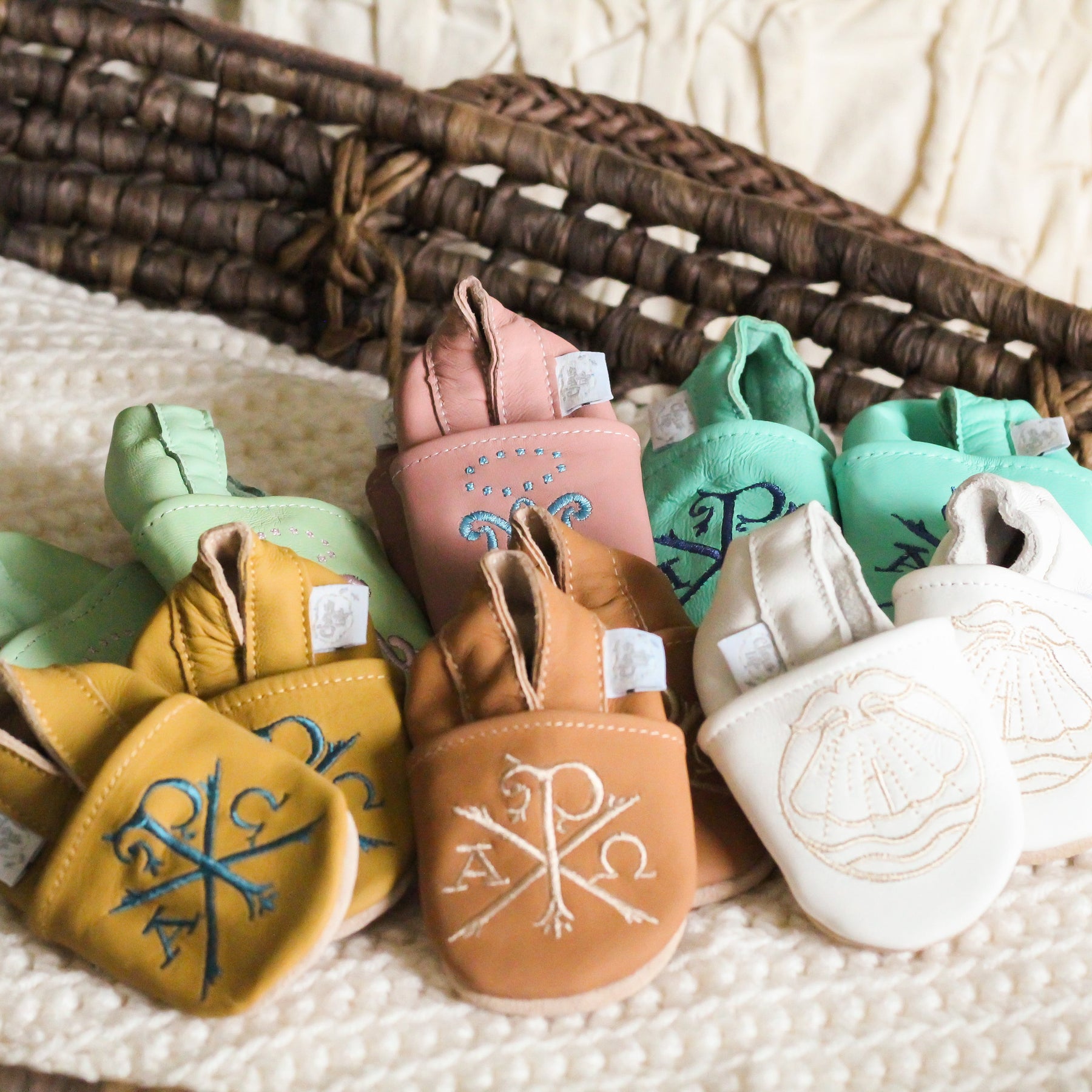 Emmaus Crib Shoes | Yellow
See more Crib Shoes here.
These cozy crib shoes are the perfect accessory for your little one. Not only do they feature ultra cozy material, but they also have a beautifully embroidered Catholic symbol. This symbol is a great way to teach your children and also help them to be comfortable sharing their faith from a young age. The symbol on these shoes is the Chi Rho. This symbol has been in existence since very early Christianity. It was commonly used to designate Christian places. The Chi Rho is formed by two Greek letters: the chi and the rho. These two letters are the first and last letters of the name of Christ in Greek.
* Please note that 3-6 month size outside packaging does state 0-6 months but the shoe itself is correct tagged 3-6 month. 
Love these shoes
I love the color and how they say put on his feet
Great shoes!
Love these shoes! Fit perfectly and very well made! Sad the brown ones weren't available but the yellow ones looks great too!
Simply adorable 🥰
It really is a neutral color that matches my most of my daughter's outfits. I never would have thought so. She gets compliments on her cute shoes everywhere she goes.
Very pretty but not durable
I was so excited to finally get a pair of the crib shoes for my one-year-old, who is just beginning to walk. The shoes are beautiful. They also do stay one well. Unfortunately, they have been very disappointing in terms of durability. After just one wear, the color is coming off the tops of the shoes and they are scraped along the toes. They don't seem to hold up to crawling at all. This is problematic for a shoe that is designed for crawling and newly toddling babies. I have always loved our purchases from Chews Life, but this was sadly a miss for us.
Baby shoes that stay on!
I love these shoes and my 1 year old does too! They seem comfortable and they stay on her feet. I've had so many comments on how cute they are too and I've only had them 2 weeks. Great baby shoes!