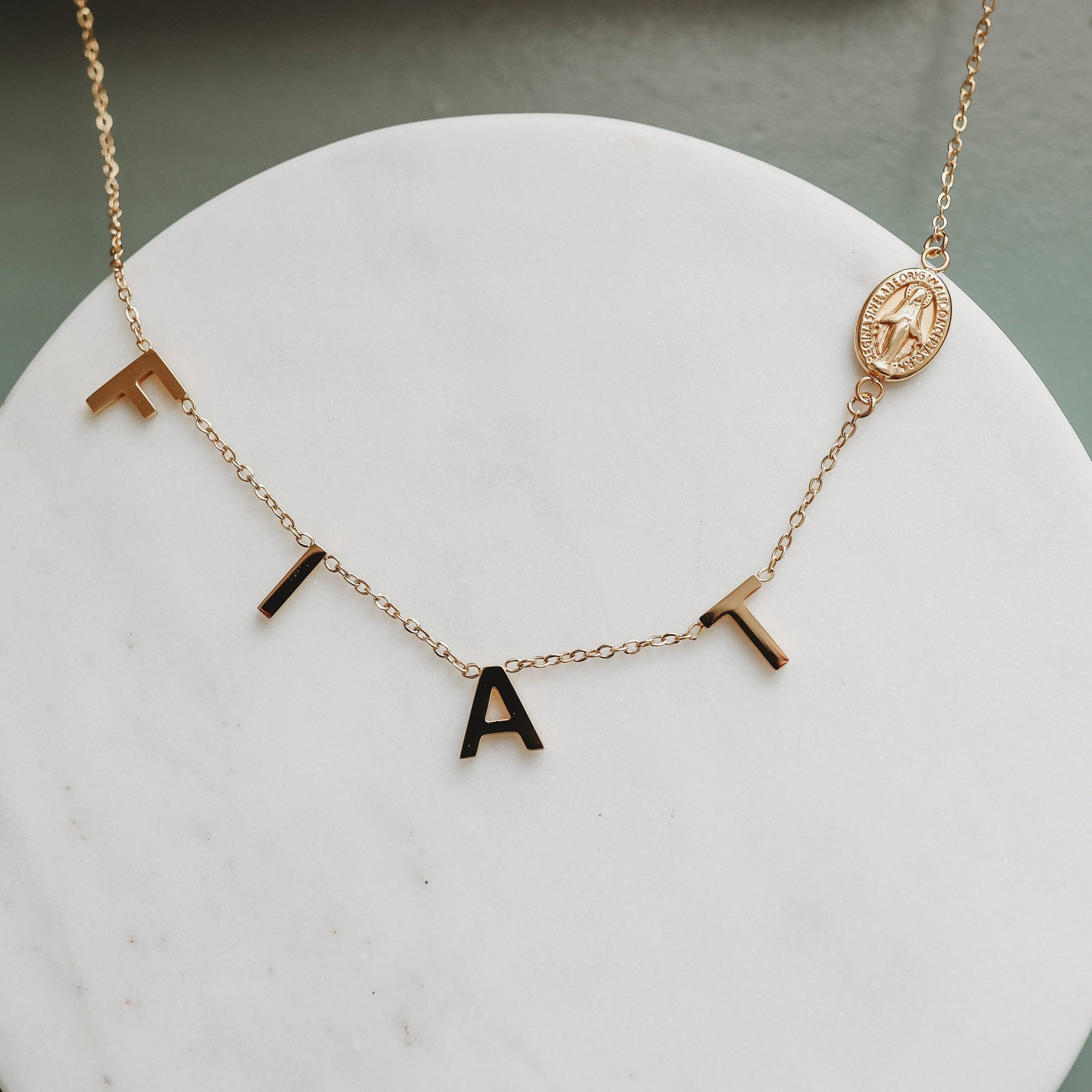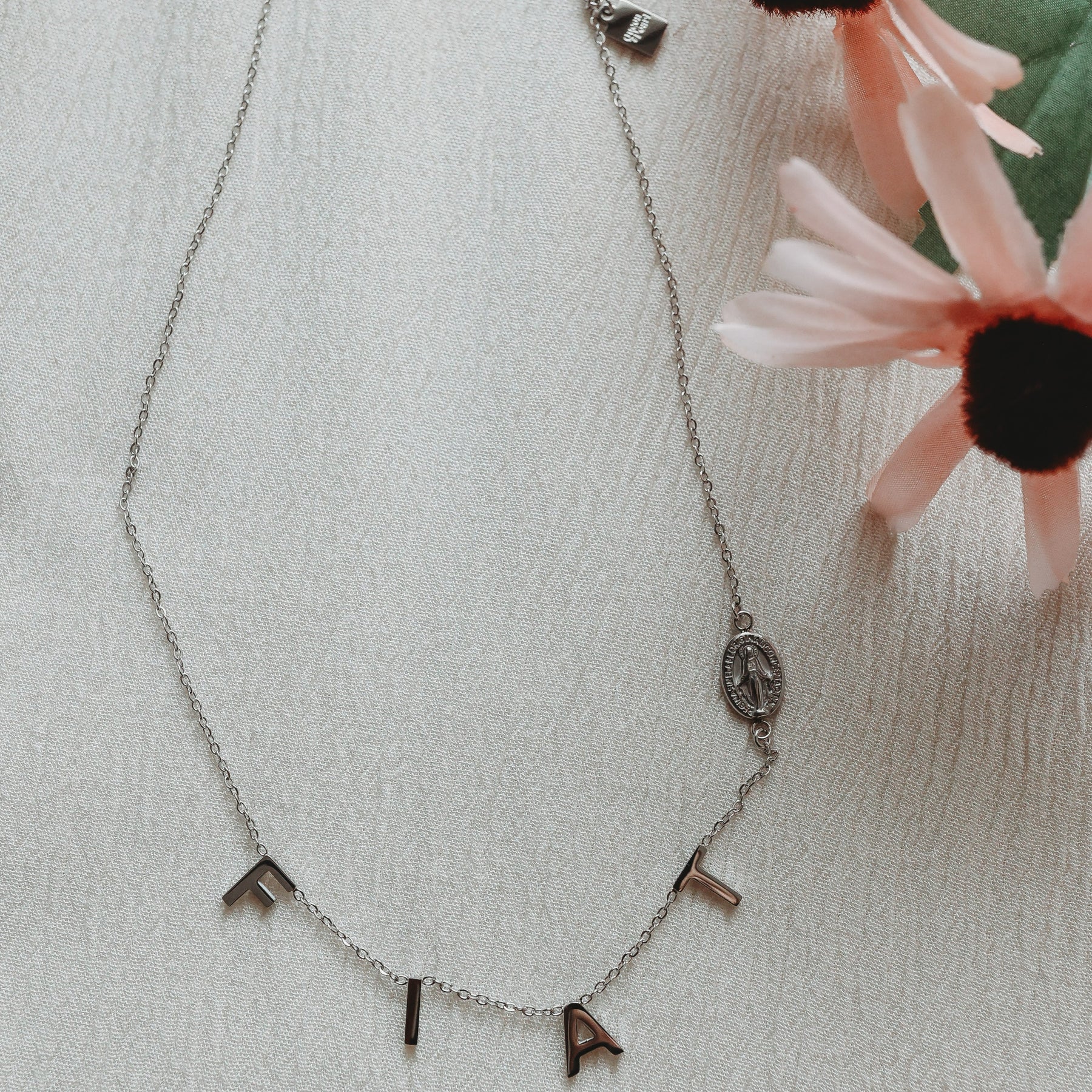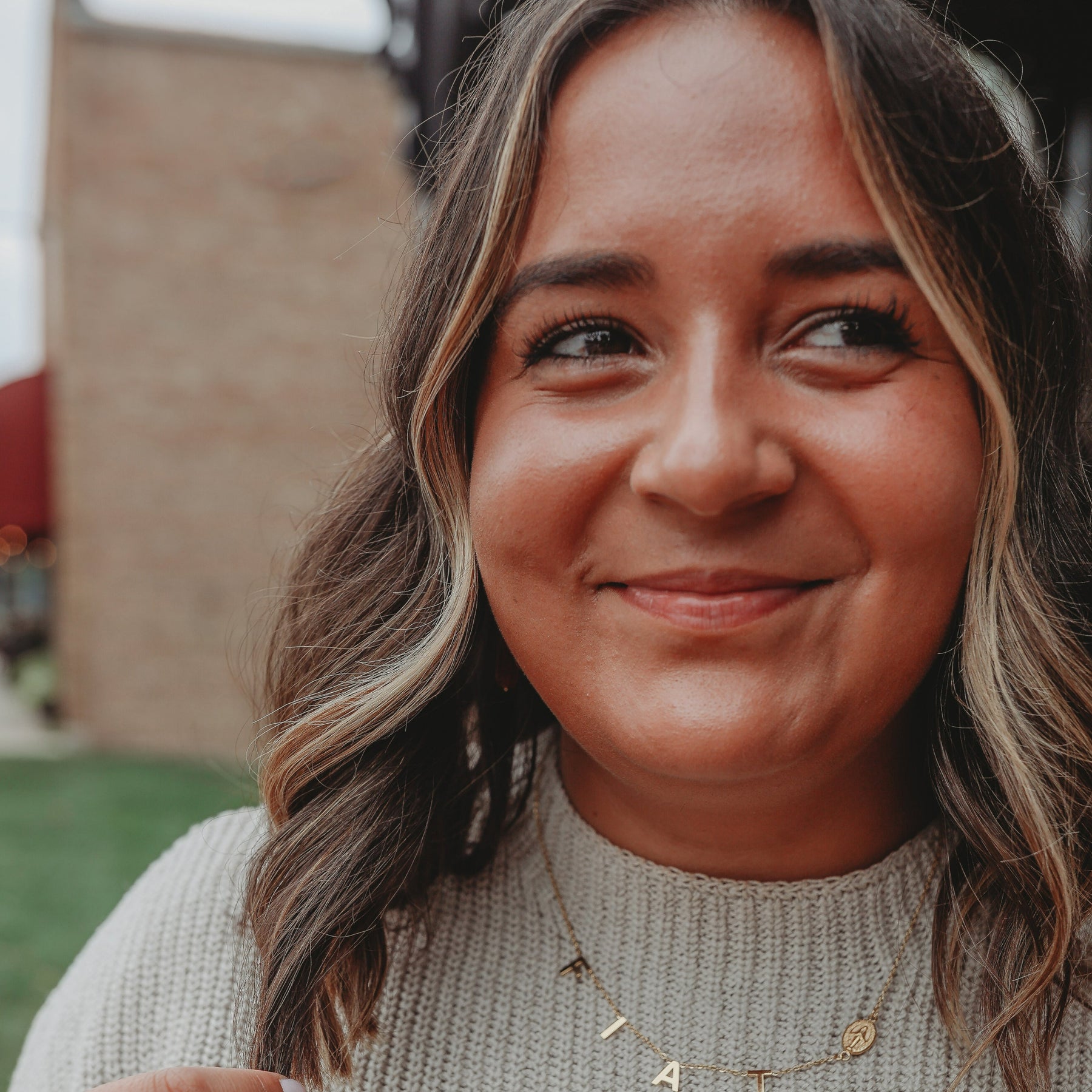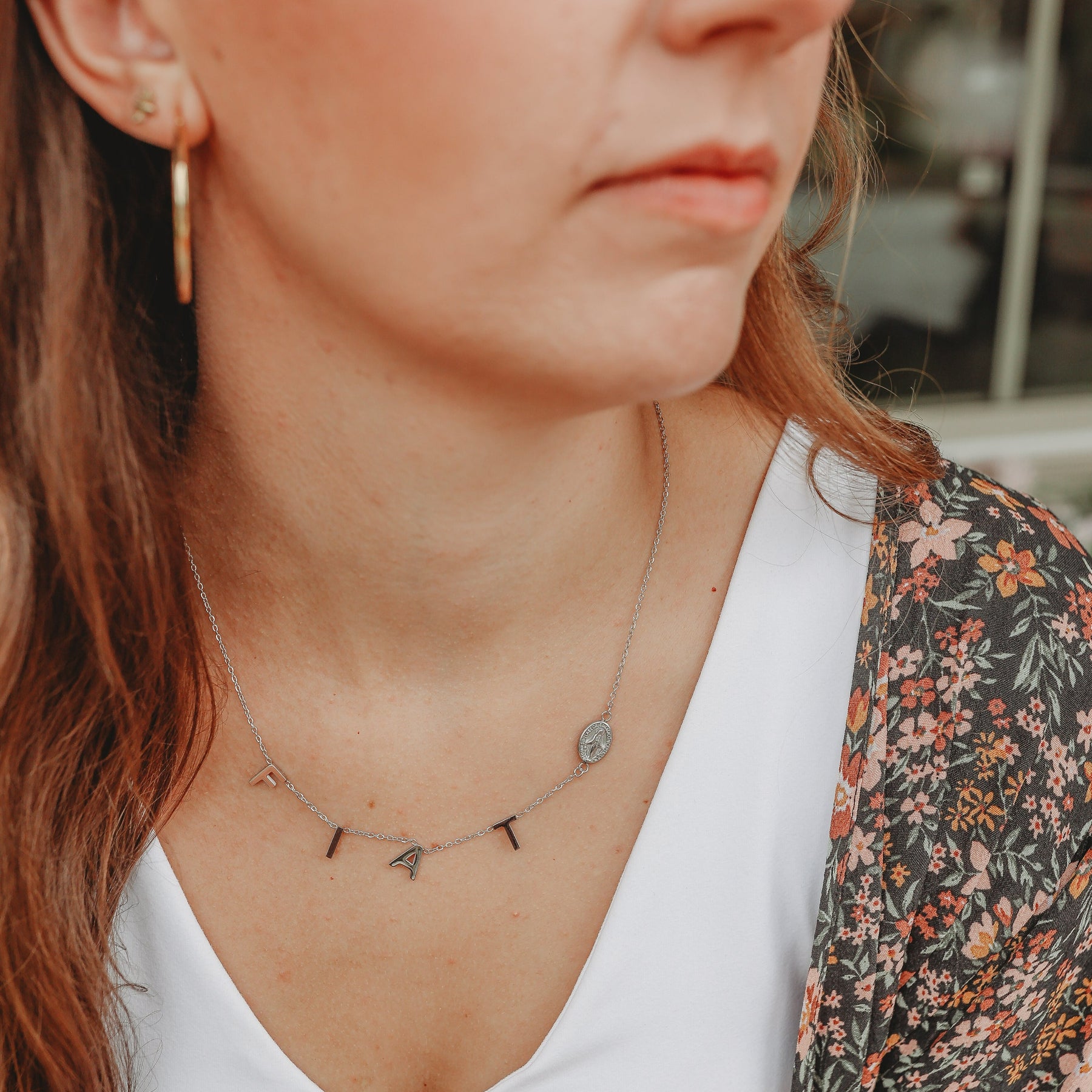 FIAT Miraculous Medal Necklace | Gold and Silver
This FIAT Miraculous Medal Necklace is a beautifully crafted reminder of the power of faith. Wear it as a reminder to say "yes" to God's call, just as Mary did! 
"Fiat" means "let it be done" in Latin, which is otherwise known as Mary's "yes" when the Angel of Lord asked her to be the mother of God (Luke 1:26-38). This was Mary allowing the Lord to use her for His purpose. We like to use Mary's "yes" to God as a way to remind ourselves to surrender our own will and say yes to God in our own lives.
Details:
18in (with 2in extender)
Gold or Silver plated stainless steel
Love it!
I love my new FIAT necklace! It has so much meaning for me. It reminds me to say YES to Christ every day and to surrender my life to the Lord's will and design for my life. It also reminds me to turn to Mama Mary for her example in doing so!
FIAT NECKLACE
Amazing necklace - it has such a shine to it - beautiful and meaningful !