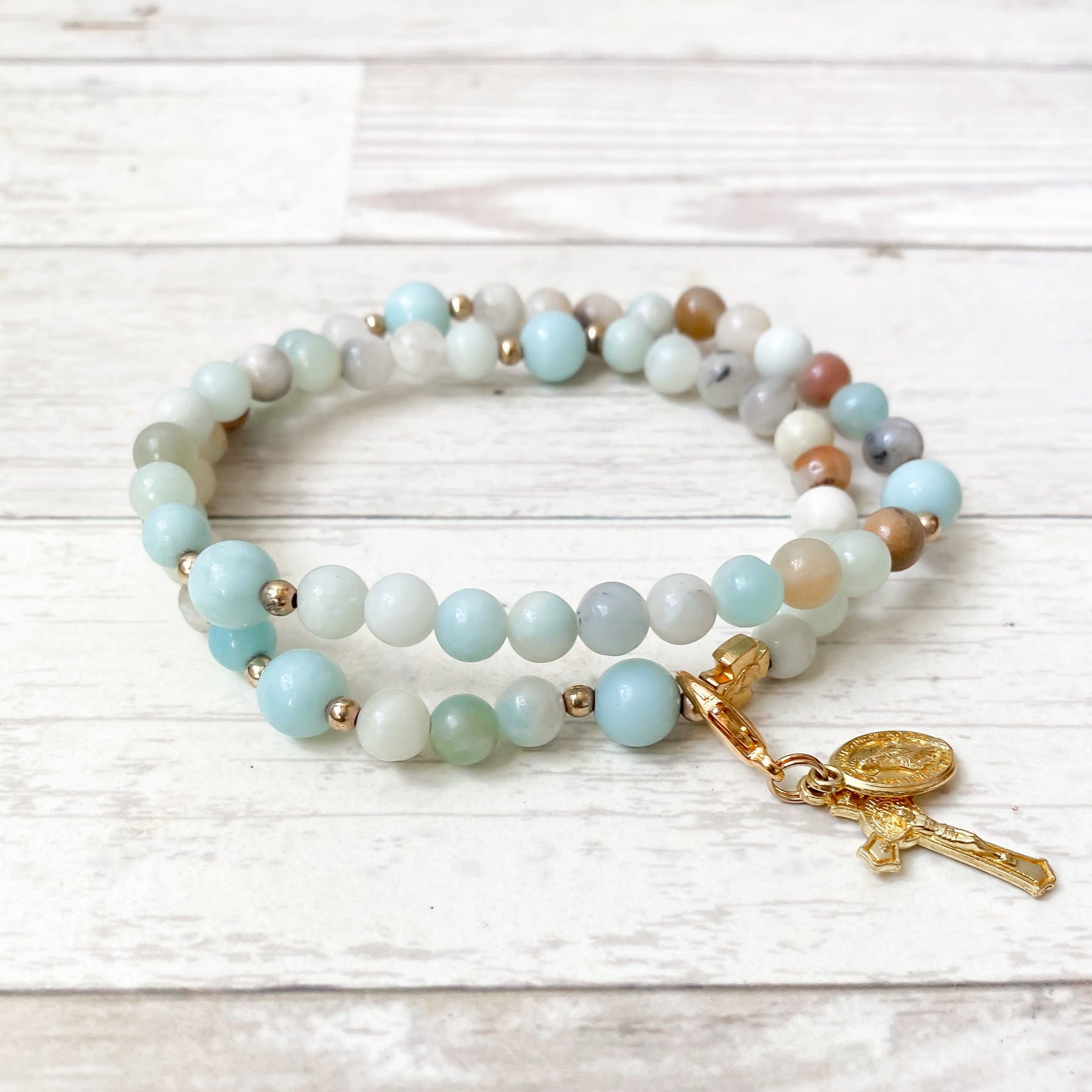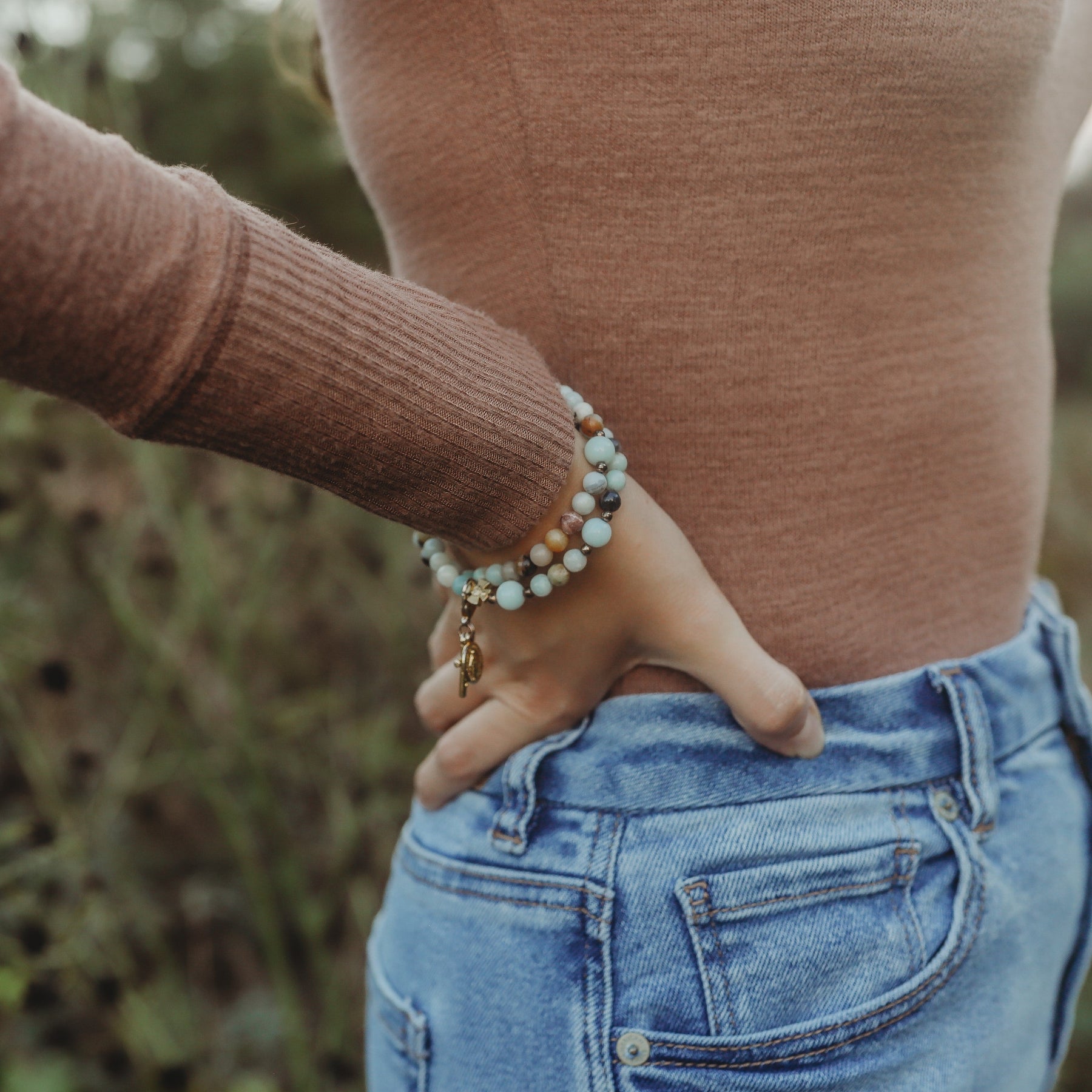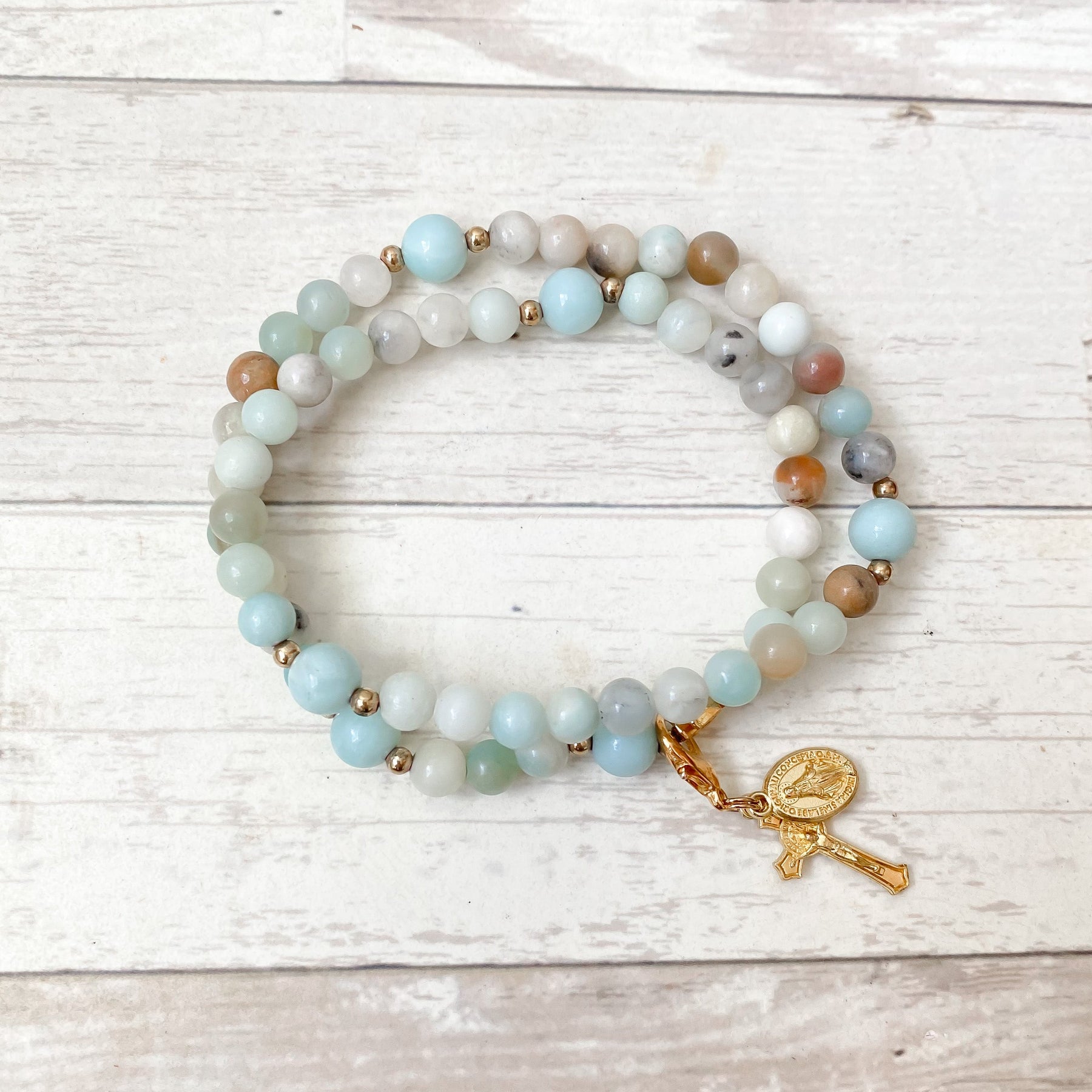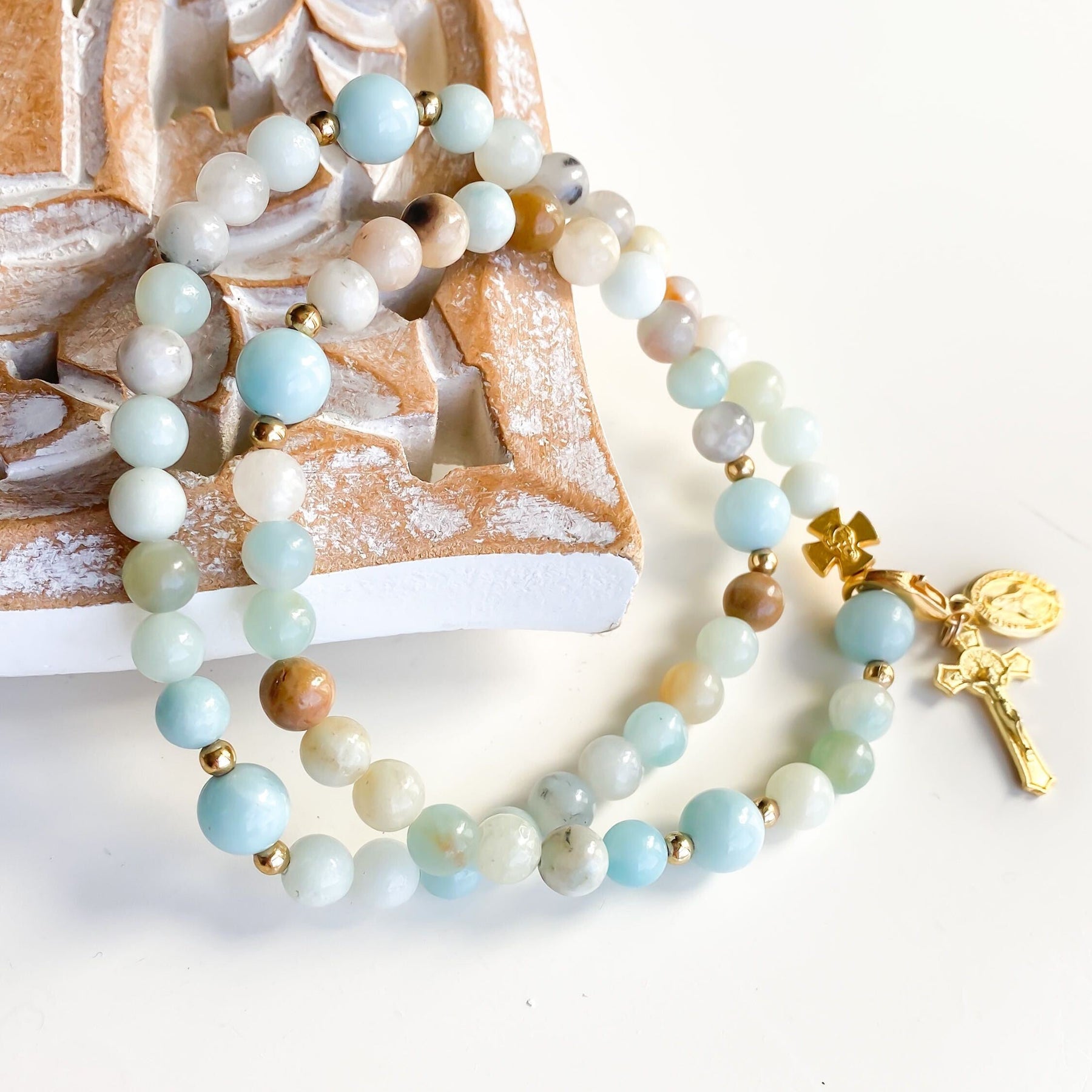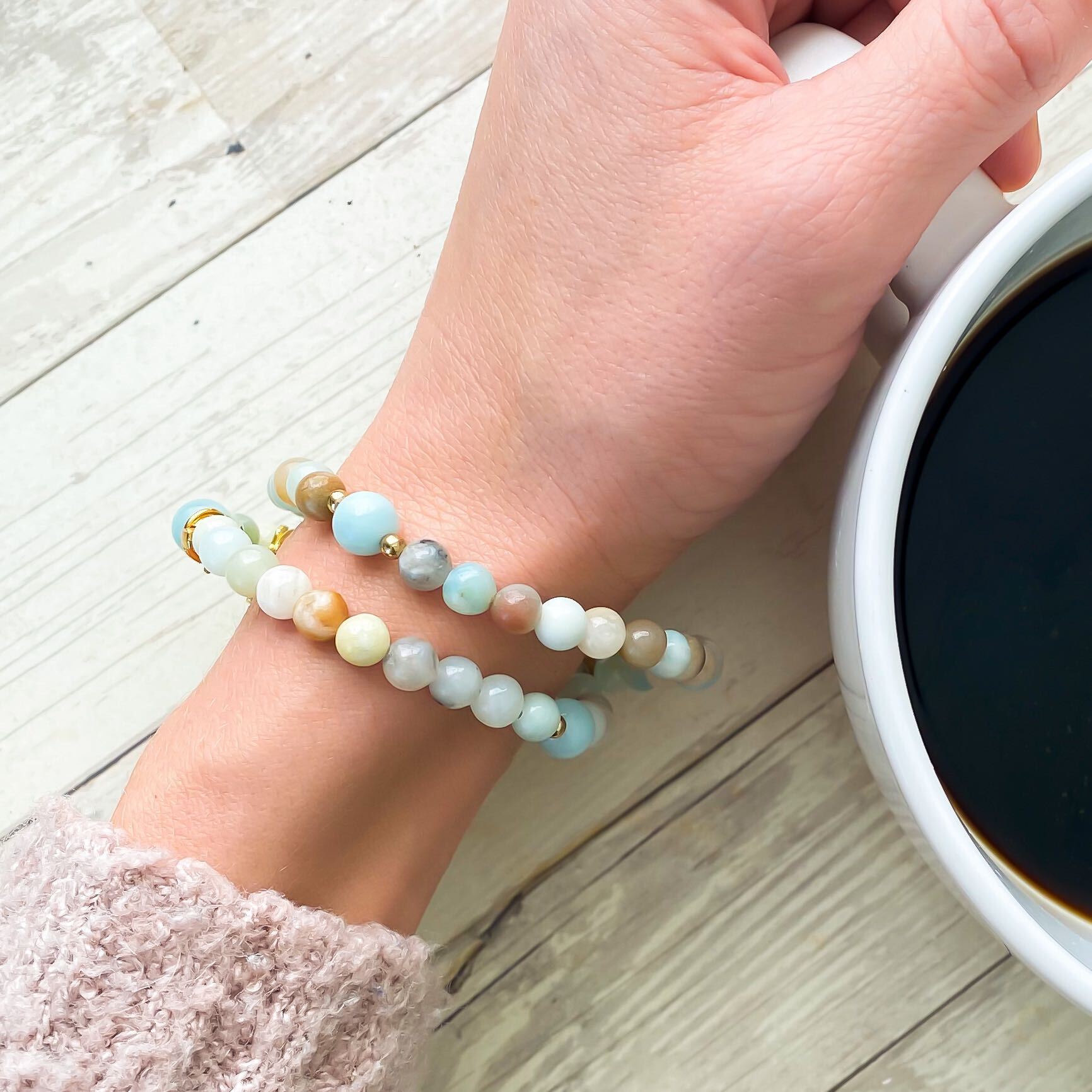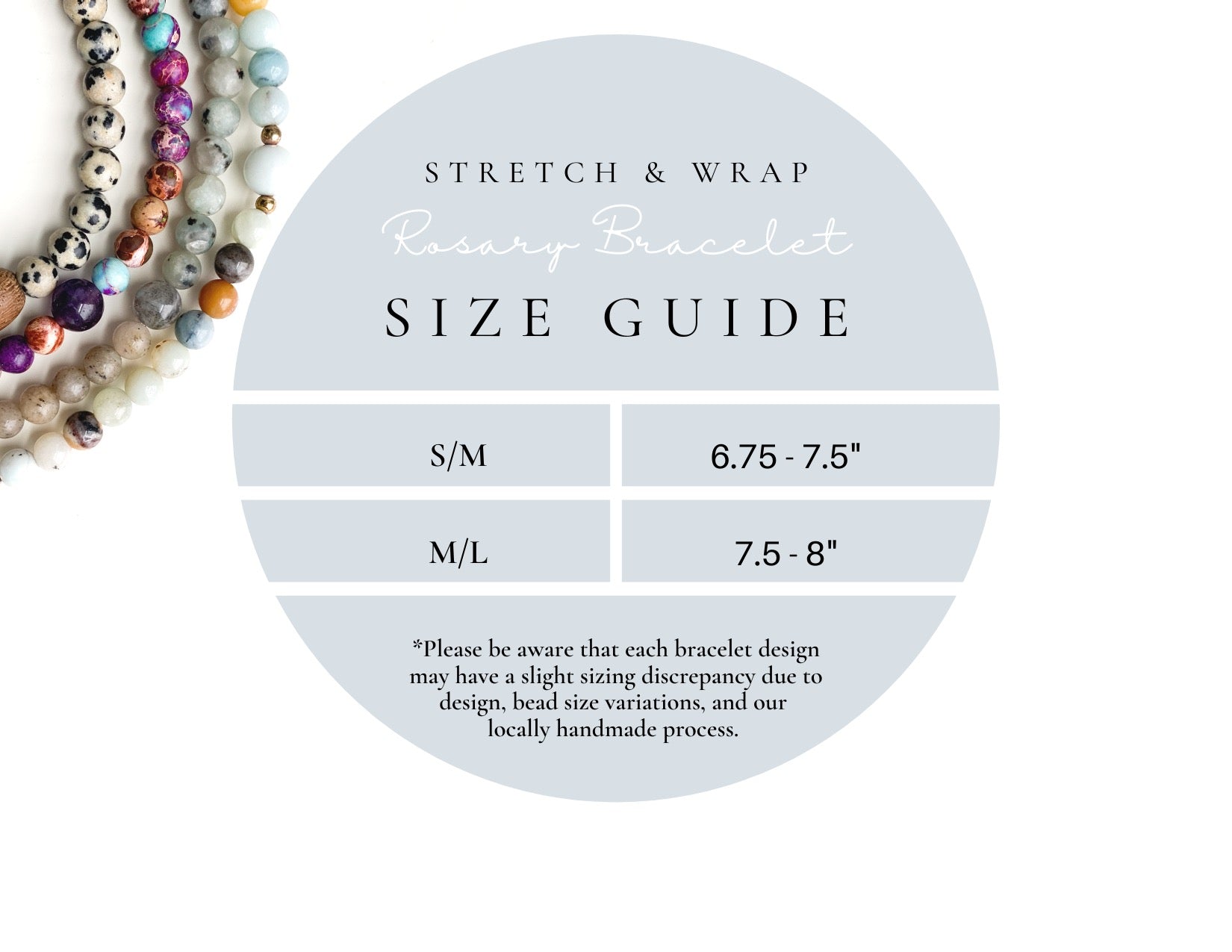 Gianna | Stretch & Wrap Rosary Bracelet | Small, Medium & Large
See more Rosary Bracelets here.
Sizing for this bracelet is as follows:
This beautiful gemstone rosary bracelet features light green Amazonite beads as the paters and multi-colored amazonite beads as the aves. Each of our stretch and wrap rosary bracelets is a full rosary.  Small rosary bracelets do not include the first three aves. Each bracelet also includes a "bookmark" crucifix medal.  This medal is moveable and can help you keep track of where you are at in your rosary as you pray throughout your day.
The gold accent pieces will oxidize, creating an antiqued, rustic look. Lotions and perfume usage does speed up the oxidization look.
Each bracelet is strung on durable elastic making it easy to stretch and wrap around your wrist without fear of snapping it.
SM: is approx. 6.75-7.5
ML: is approx 7.25"-8"
LRG: is approx 8"
I love this rosary stretch and wrap bracelet
Exchange
I am sincerely grateful for exchanging the small rosary for the medium rosary. It fits and feels great. I love it.
So beautiful!
Got this for my daughter. She is so excited and I'm so excited to give her a special rosary that is so beautiful!
Gianna rosary bracelet
Beautiful bracelet fits well, every time I wear it I think of our beautiful saint Gianna Molla and what she stood for!