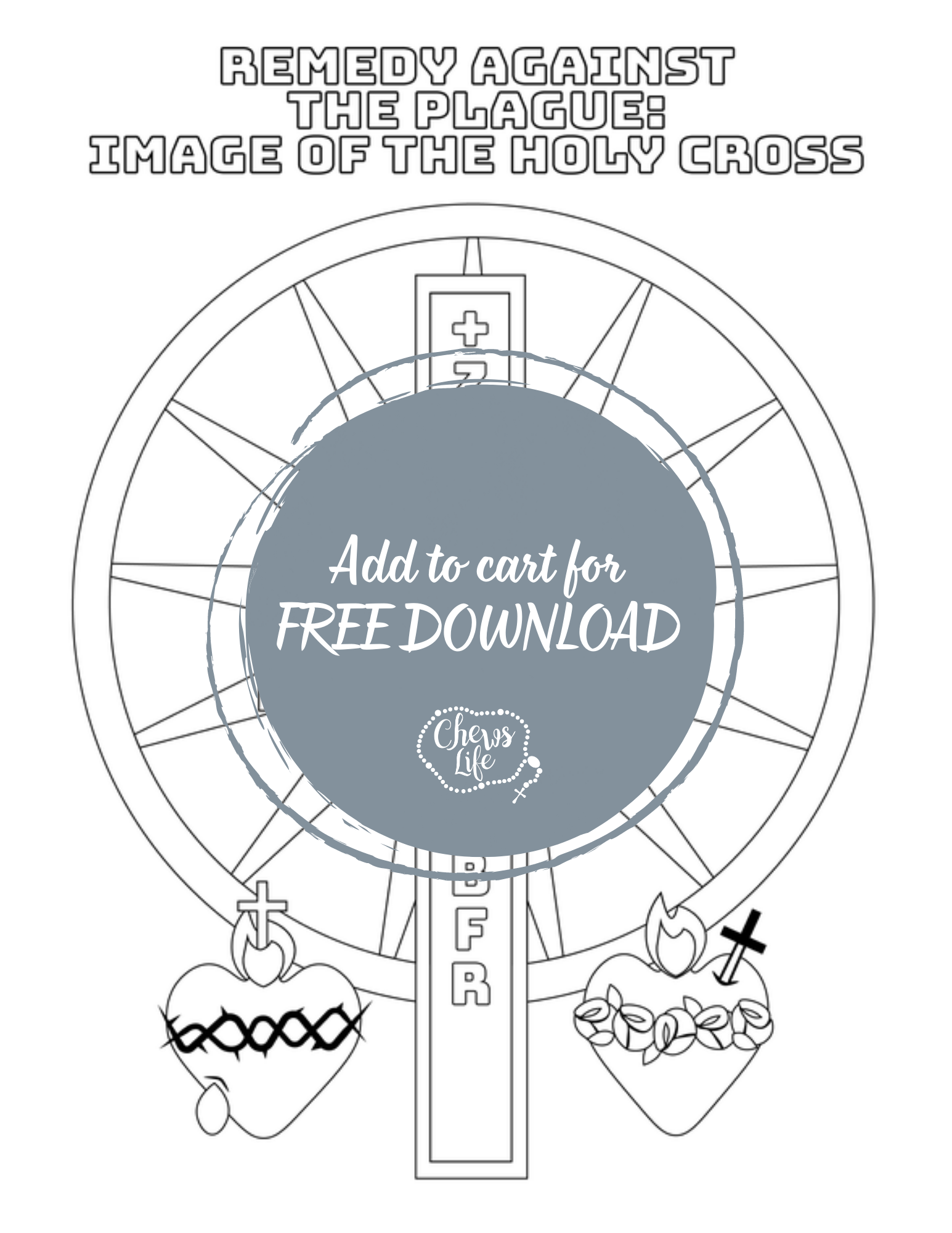 Image of the Holy Cross | Remedy Against The Plague Coloring Page
When a severe plague was raging in the city of Trent in 1546, it is reported that the Fathers of the Council of Trent devoutly wore certain characters arranged in the form of a cross collected by St. Zacharias, ancient Bishop of Jerusalem. 
In fact, they found that wearing and venerating these characters as signs of various devout ancient and spontaneous prayers to ward off the evil of contagion (as described by their explanation), was an advantageous remedy against the plague. 
These characters were written down on parchment in ancient times by the sainted bishop, and then found in the Monastery of Frailes in Spain, and placed in veneration with an admirable effect by devout people, who paid tribute to them, brought them back, and said the prayer. 
When you download the  Image of the Holy Cross it comes with the prayers and explanations of the letters on the cross. We invite you to pray this prayer with your family as you hang your colored image of the Holy Cross on your front door!