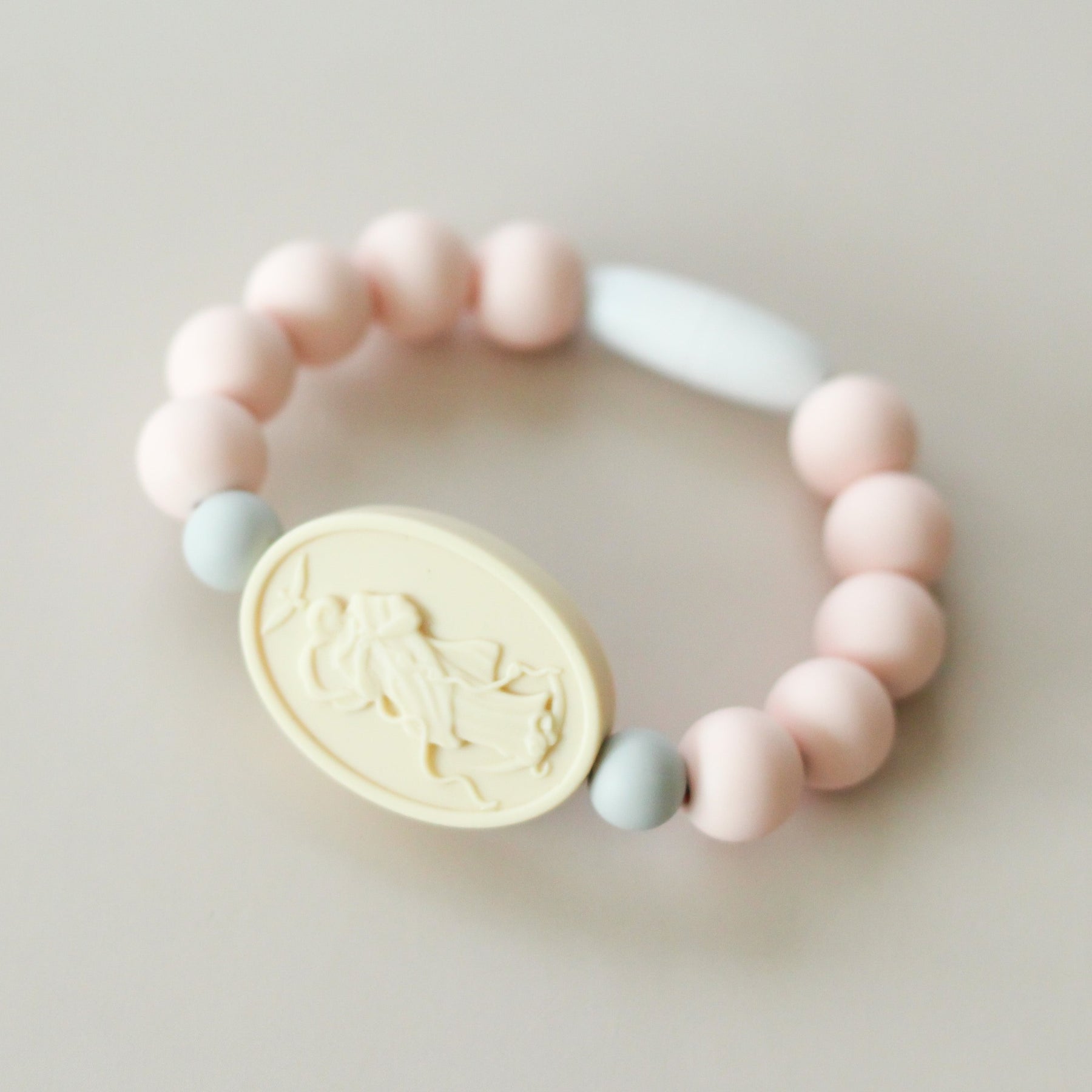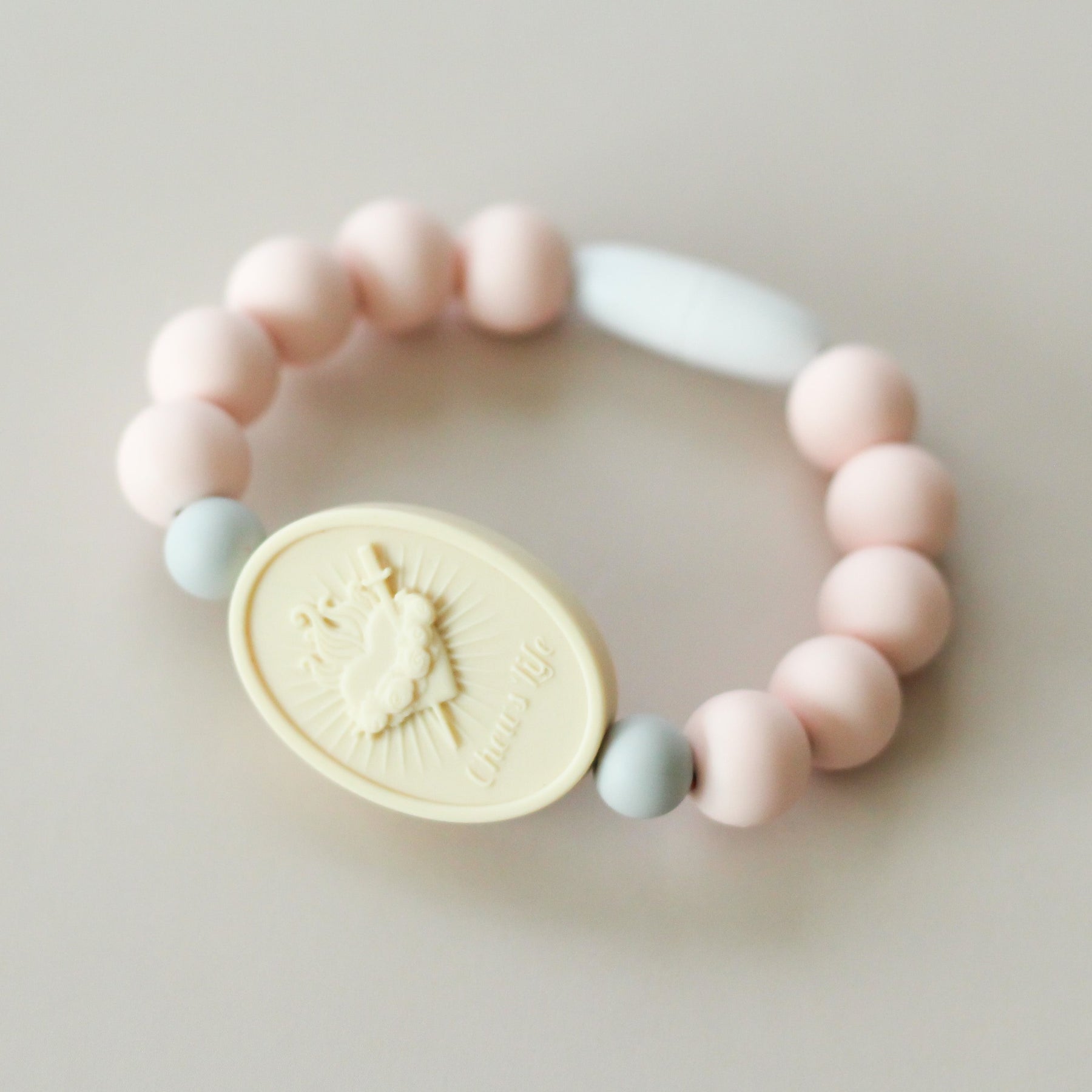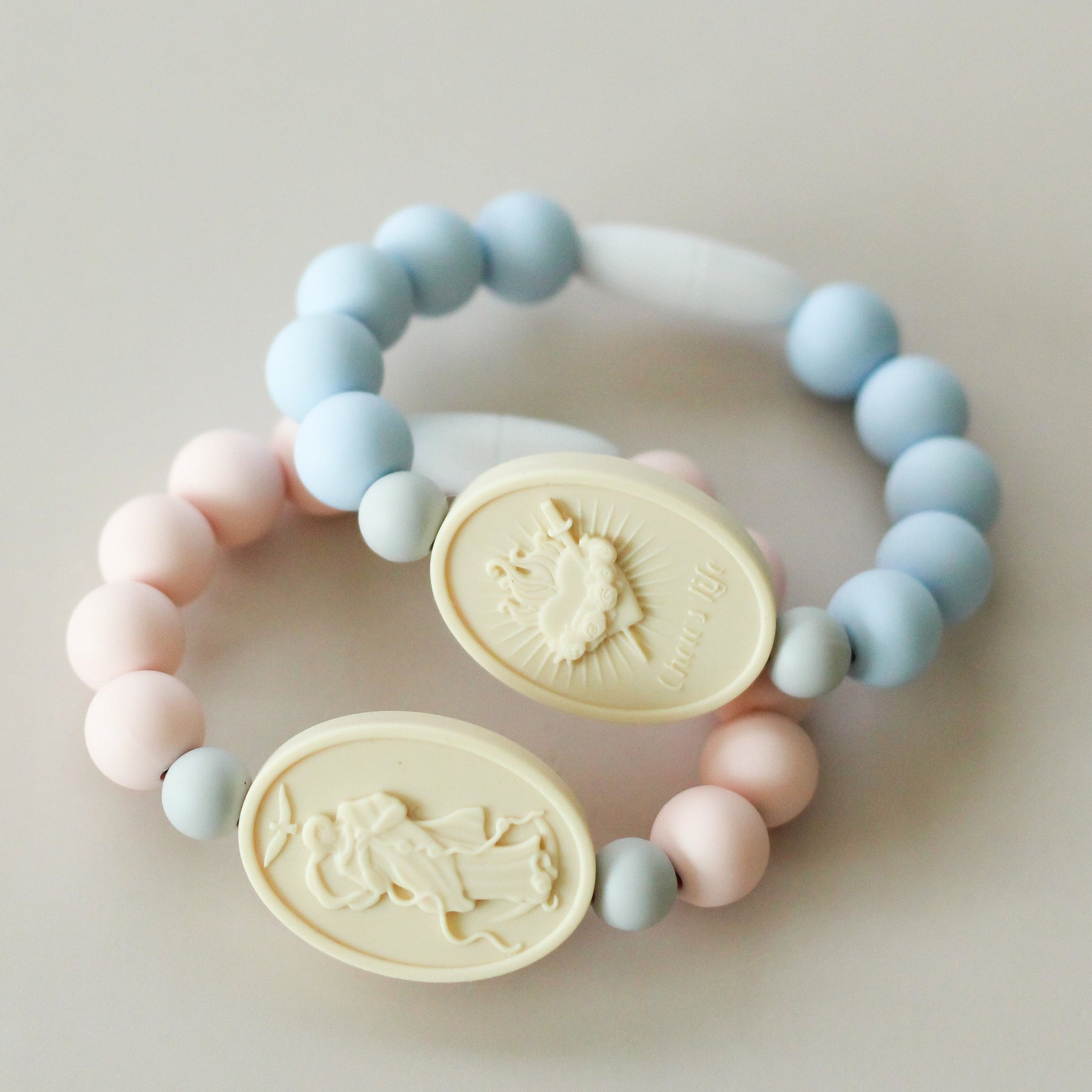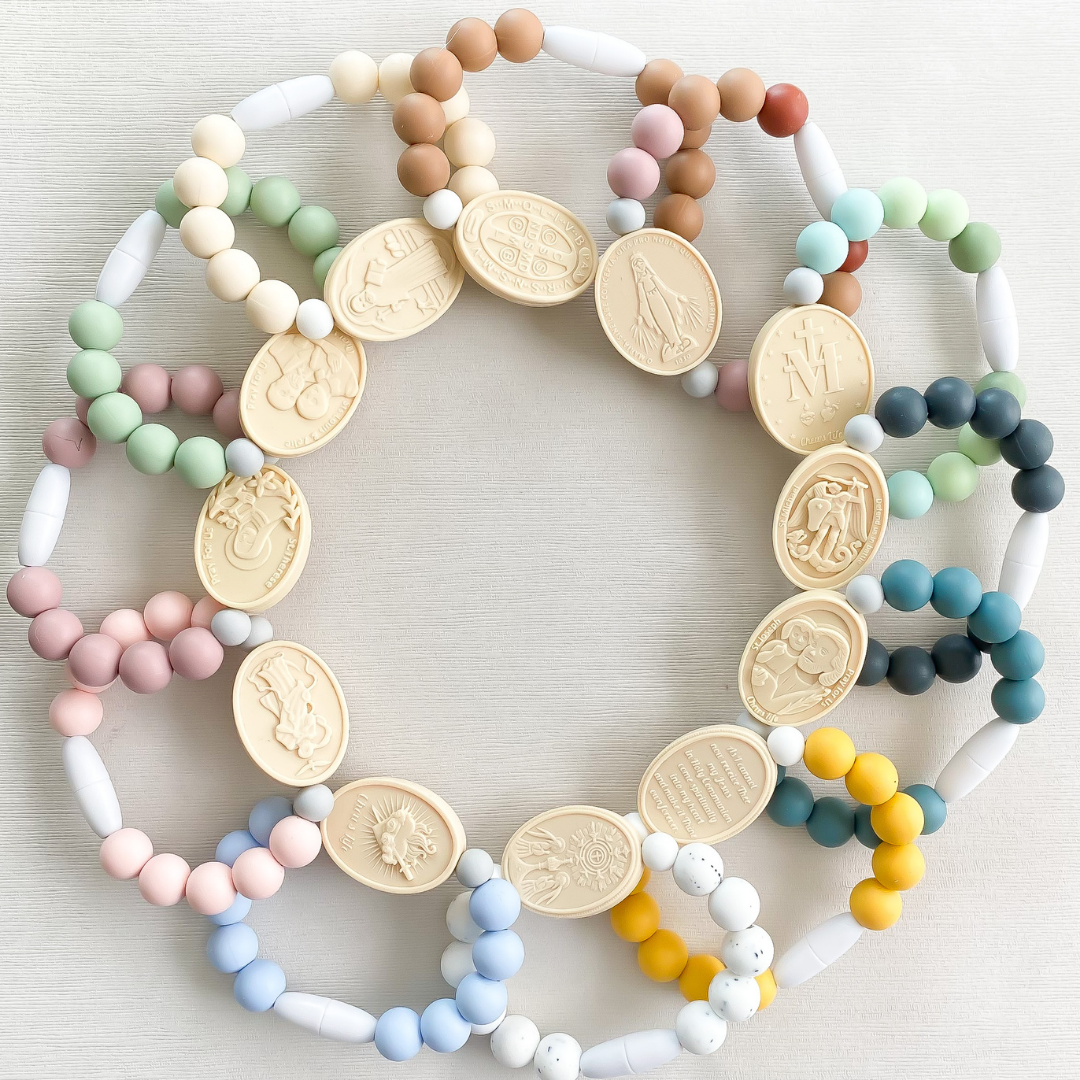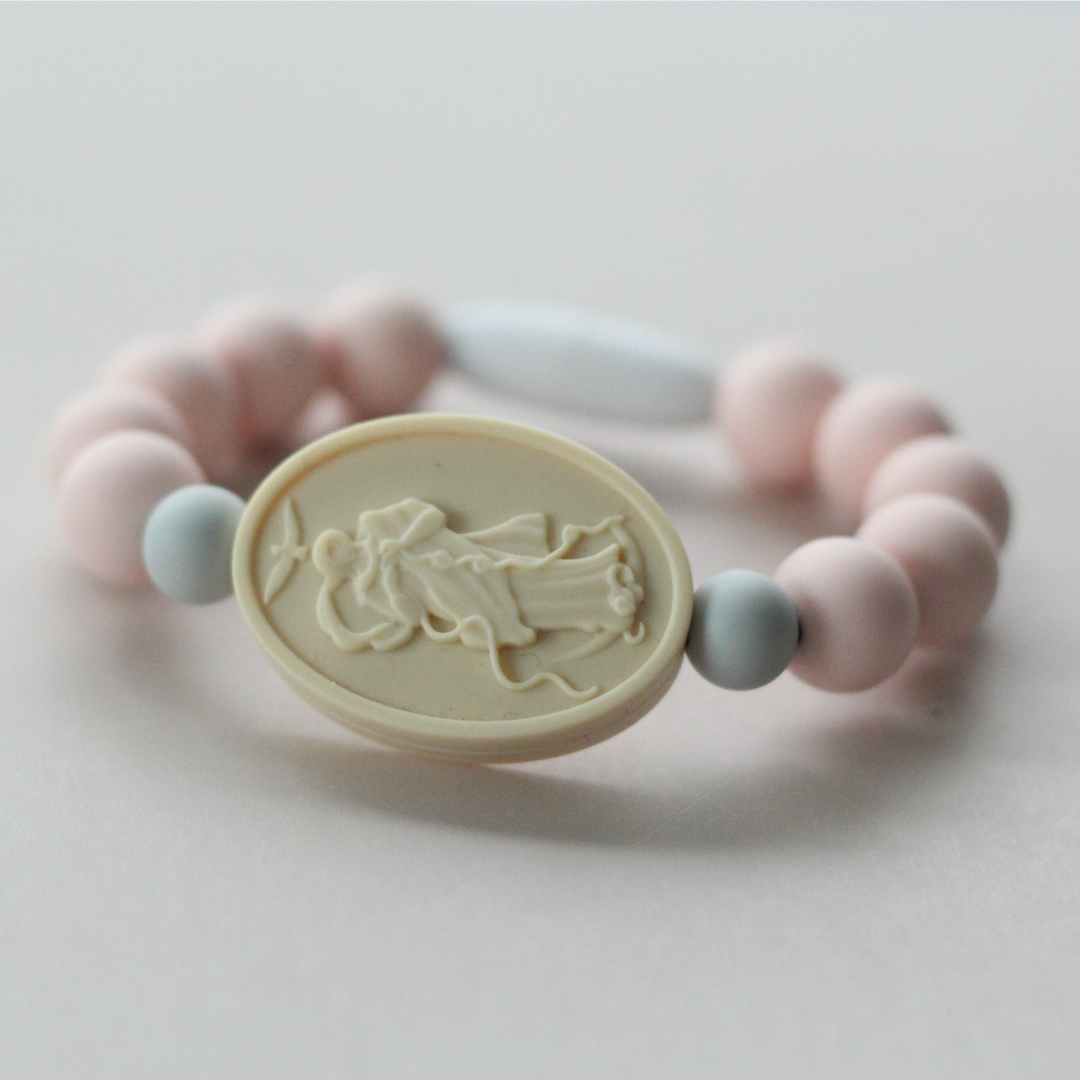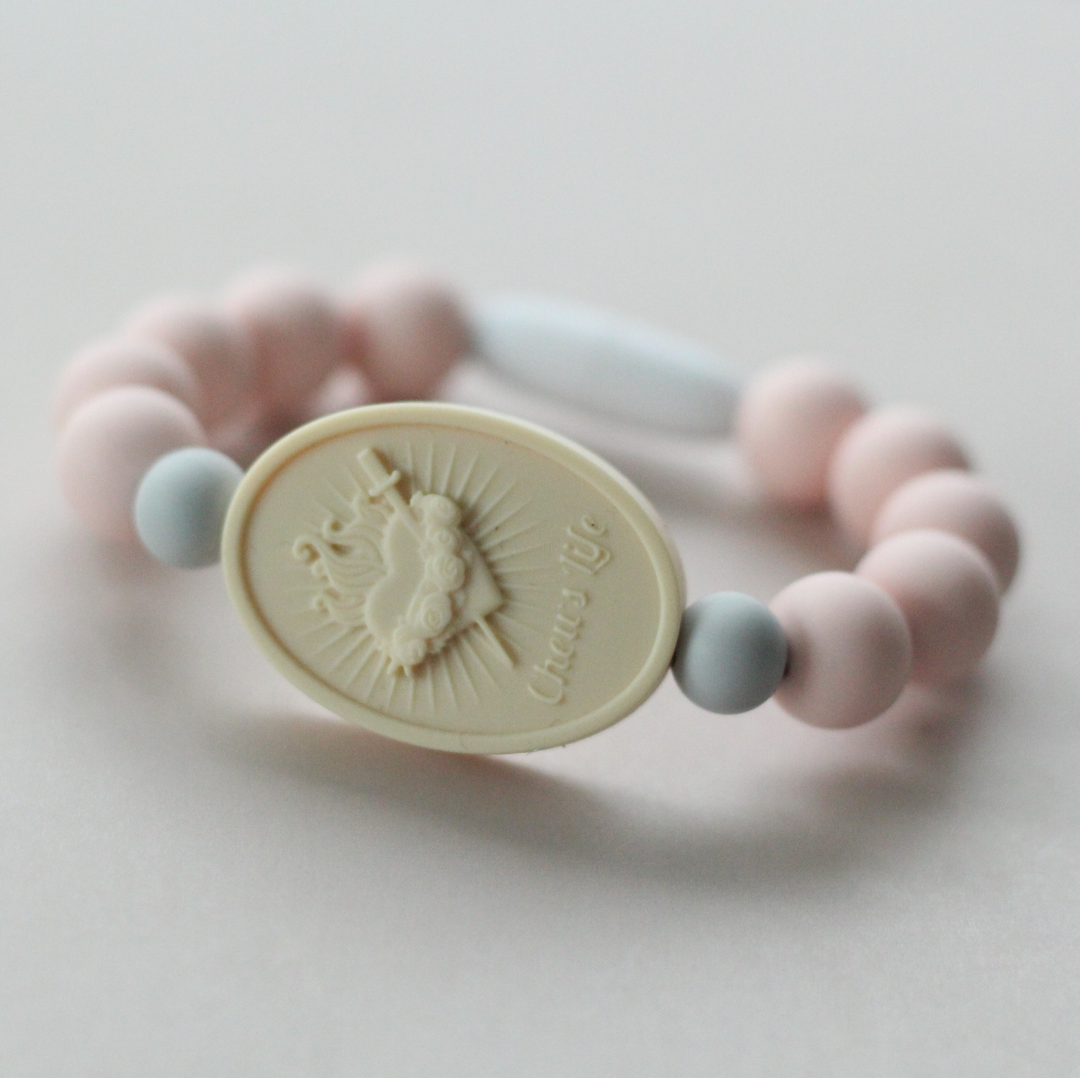 Immaculate Heart of Mary Saint Bracelet | Light Pink
This bracelet is the perfect accessory for your little one.  The medal on this bracelet features the Immaculate Heart of Mary on one side and an image of Our Lady Undoer of Knots on the other. Both are a great reminder of faith to bring into your child's daily life. 

The silicone components of this bracelet make it very comfortable for long-wear. The silicone is food-grade, BPA-free, formaldehyde-free, lead-free and phthalates-free silicone beads, strung on organic cotton cord.  The beads are tested for impurities, and the bracelets have been safety-tested in a third-party lab.

One Size will fit wrists between 5 and 6 inches in circumference.
Not suitable as a chewable toy for children ages 4+
Very pleased with this bracelet
I purchased this for my little granddaughter and think she will really like it.
For our Granddaughter
We assume it's AWESOME! It was shipped to our newborn granddaughter and her Mom loved it, so I'm sure the baby will love it too!
Love it!
Bought this for my toddler who absolutely adores it and it is so cute on her. The bracelet also fits my infant's chunky baby wrist and he chews it for entertainment. We all love it!
So cute!
Bought this one for my 1yo since I bought the Blessed Sacrament bracelet for my almost 4yo. It is definitely a little big on her as I expected but she will grow into it! Perfect for toddlers!
So sweet!
We have the St. Cecilia rosary for my little girl which we love, so when it came time to gift our friend for her baptism, we loved the similar color of this bracelet, but with a slightly easier to manage size for a younger baby! Baby girl loves it!