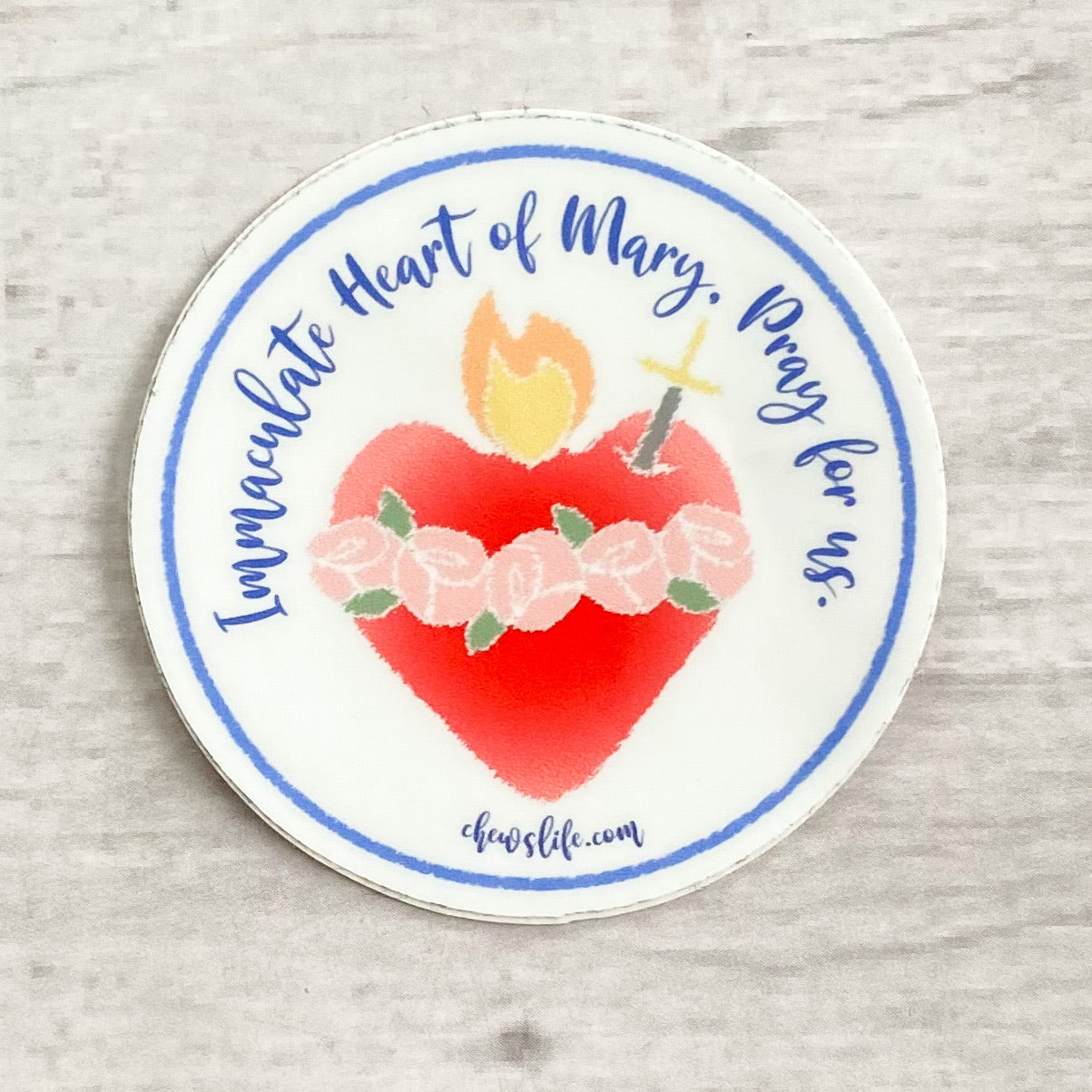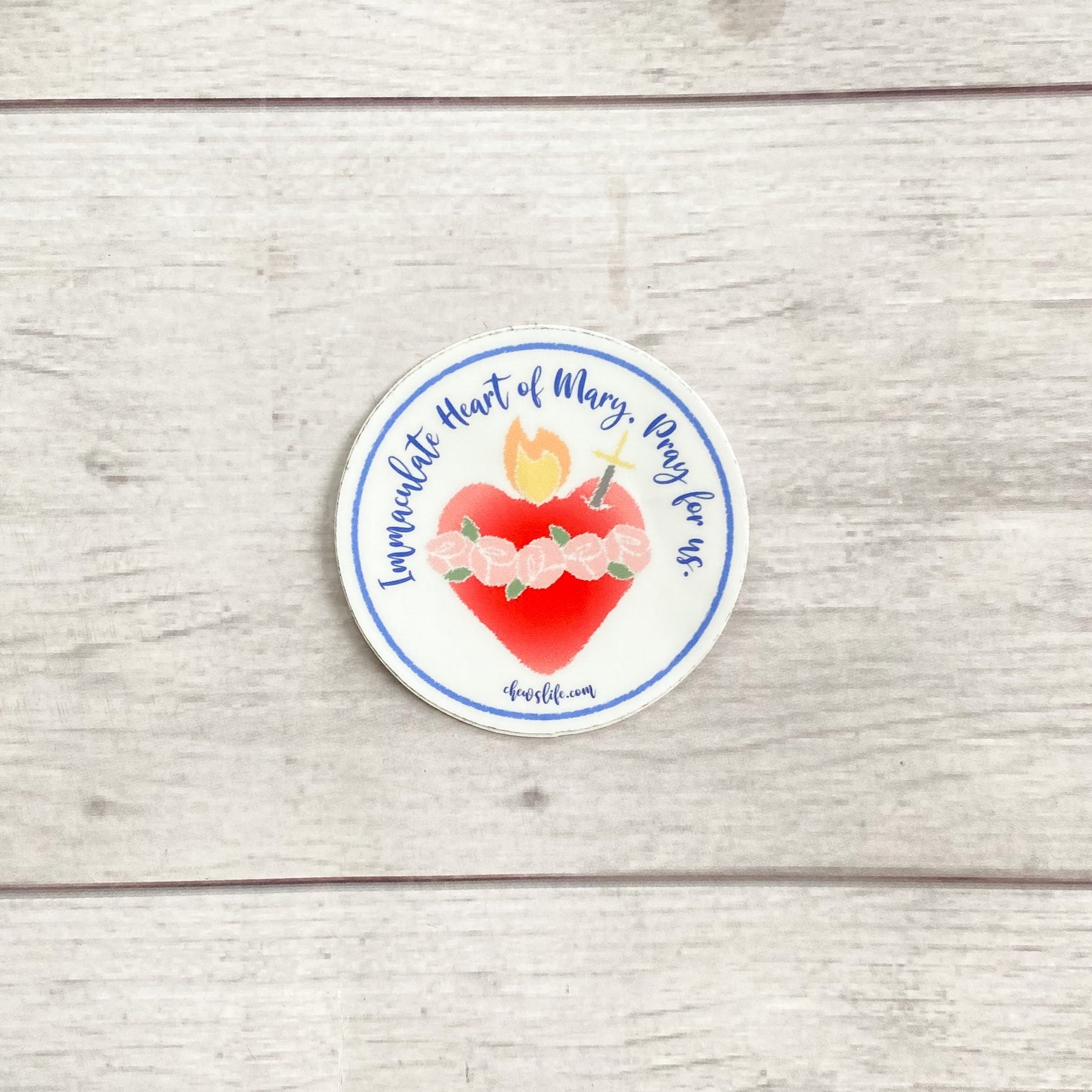 Immaculate Heart of Mary | Sticker
Who doesn't love stickers...especially ones that help you express and inspire your faith! Our stickers are vinyl stickers, so they are incredibly durable. They are waterproof and are also protected against sunlight and scratches.
This sticker is approximately 2 inches in diameter.
Durable, pretty and waterproof
I have this lovely sticker on my phone case, and it's holding up perfectly!