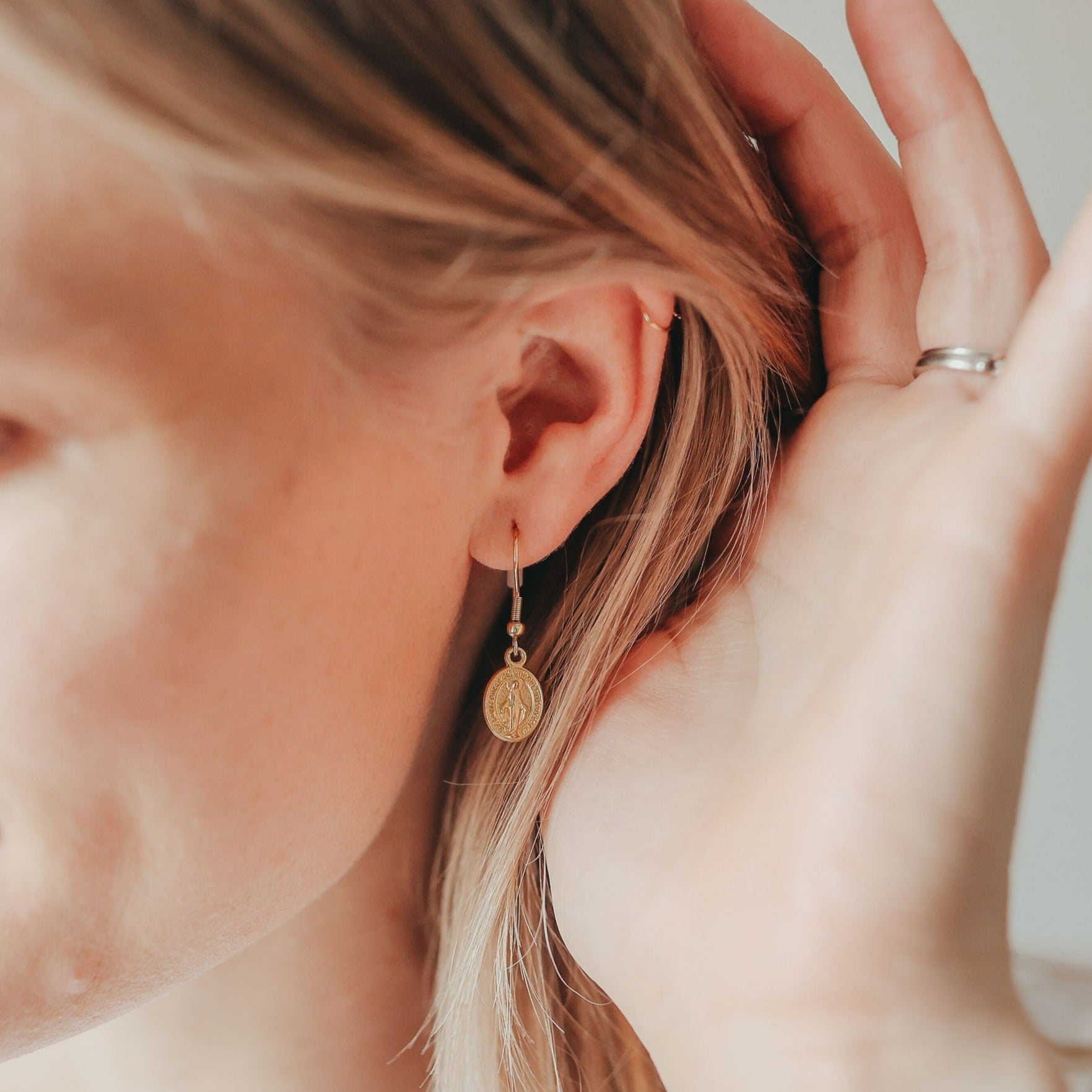 Miraculous Medal Earrings | Gold
These dainty Miraculous Medal earrings are the perfect accessory. Not only are they beautiful, but they are also a great way to profess your faith. They are also a good reminder for yourself. Whenever you put them on or catch a glimpse of yourself wearing them, you can recall our Mother Mary. Allow these earrings to be an encouragement to be more like her every day.
These earrings are made of zinc alloy.
Beautiful
This are absolutely beautiful, lightweight and dainty. Perfect addition to any outfit.
Beautiful but irritated my ear
Received as a gift and they bothered my ear within one hour of wearing them. It took one week for my ear to heal so that I could wear earrings again. Not sure why since my ears have never been sensitive before. However they are really pretty so I am disappointed.
miraculous earrings
They are constructed so they don't hang well. They stick out. I have tried to adjust on my ears but without bending them, they stick out more then I would like. I probably won't wear them but for $20, I am not going to return.
So pretty and eye-catching
They are so well-made. The size is great - not too small - and it's obvious they're miraculous medals, which I like. Thanks so much!