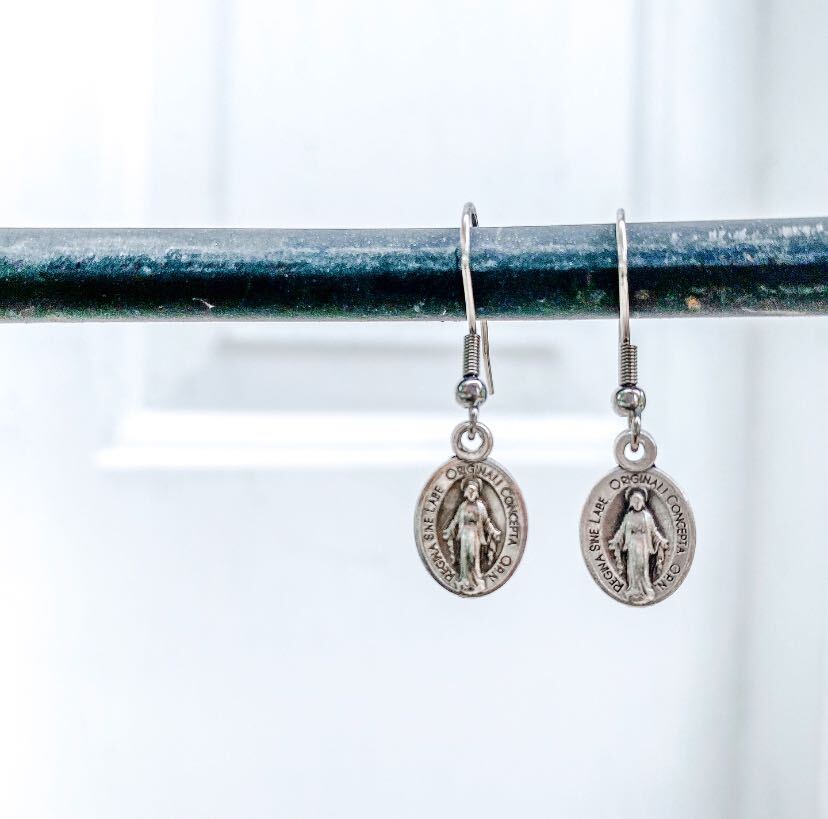 Miraculous Medal Earrings | Silver

These dainty Miraculous Medal earrings are the perfect accessory. Not only are they beautiful, but they are also a great way to profess your faith. They are also a good reminder for yourself. Whenever you put them on or catch a glimpse of yourself wearing them, you can recall our Mother Mary. Allow these earrings to be an encouragement to be more like her every day.
These earrings are made of zinc alloy.
I love them
I wear them all the time!
I love my Miraculous Medal Earrings!
I ordered the Miraculous Medal earring in silver and I love them so much, I think I need to order them in gold!
very pretty
I gave them to my daughter as well and she really enjoys wearing them. they feel very light in the ear and are not too long.