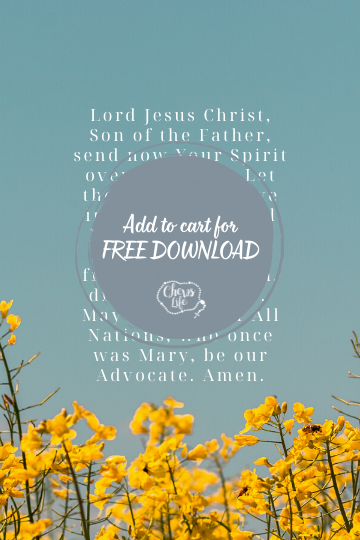 Our Lady of All Nations Prayer
A perfect prayer to pray for our world! 
Download it for free and print it off to use daily.
Prayer For Peace
I can't tell you how much joy I am feeling seeing this prayer offered to your customers! I have a nephew (Priest) and niece (Sister) who are missionaries in the Family of Mary Community where this prayer originated. Also, there have been several vocations to the Community from our parish here. Thank you for your evangelization and invitation to prayer for the peace so desperately needed in our world, our families and our hearts. God bless you all!