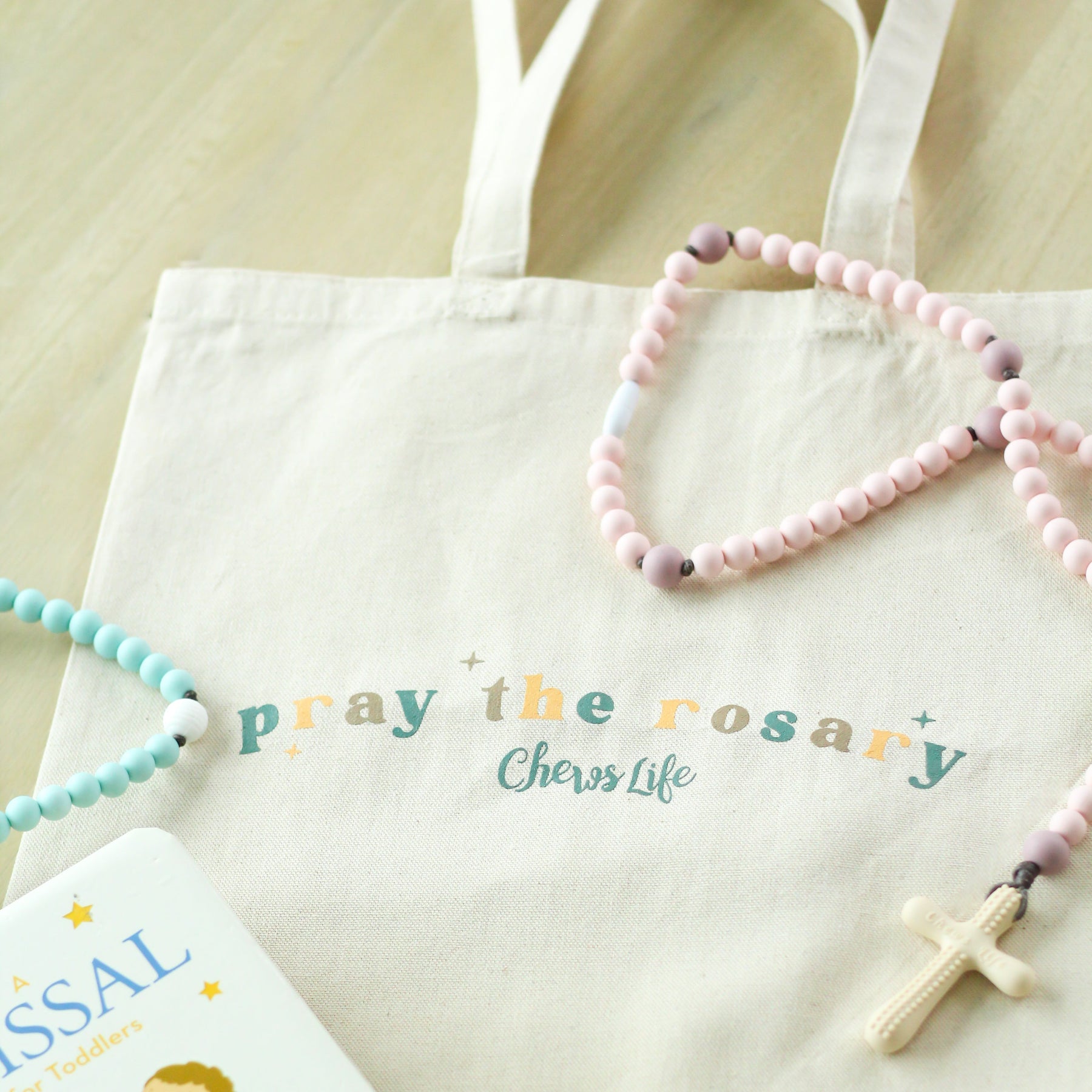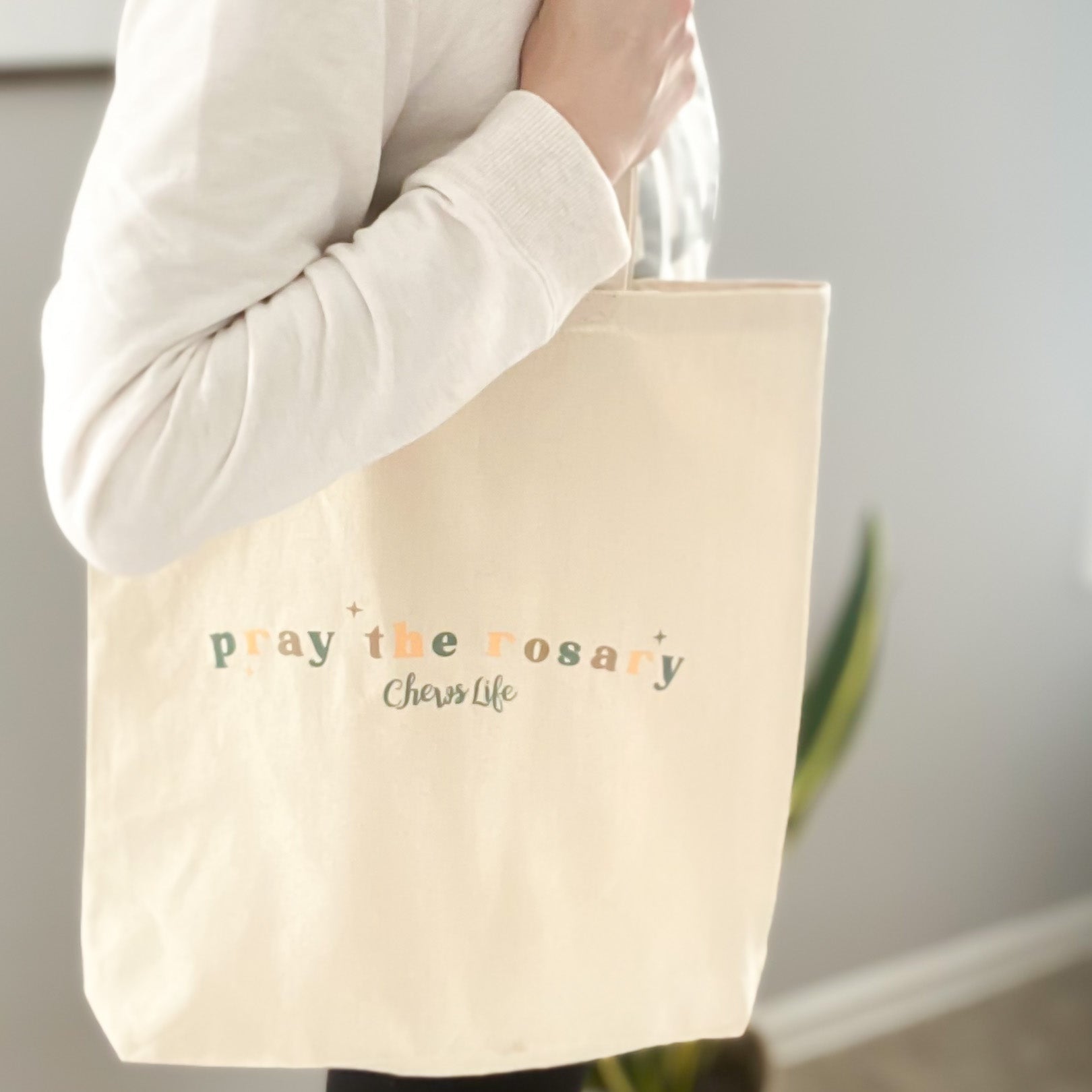 Pray the Rosary | Canvas Tote Bag
As Catholics, we love being able to share our faith as we go throughout our day and keep our own and our children's rosaries on hand. With our children's hands in ours, juggling all the rosaries, their toys, diapers, and other accessories can become a bit tricky.  These tote bags are not only the perfect way to keep your rosaries (and other essentials) close by, it's a way to share our faith.
Our Canvas Tote bags are a classic design, modest and beautiful.
We feel the size is perfect; along with our rosaries, we can carry books, magazines, diapers, bottles, snacks, and more for our little ones.
The handles are secure as they hug our sides hanging from our shoulders, and are easy to manage as we carry them in our hands.
The bag is simple, and that's why we love it.
Details:
Made from quality canvas
The perfect size
Sturdy handles
Message of Faith
Classic look
Message: Pray The Rosary
To view "The Rosary is The Weapon for These Times" Tote Bag, click here.
I love the Pray the Rosary tote bag. It's great quality.
Pray the Rosary Canvas Bag
LOVE this bag!! My little one is starting to get to the age where I need to bring items with me to occupy her. This is the perfect mass bag to carry all of her Chewslife baby essentials!!