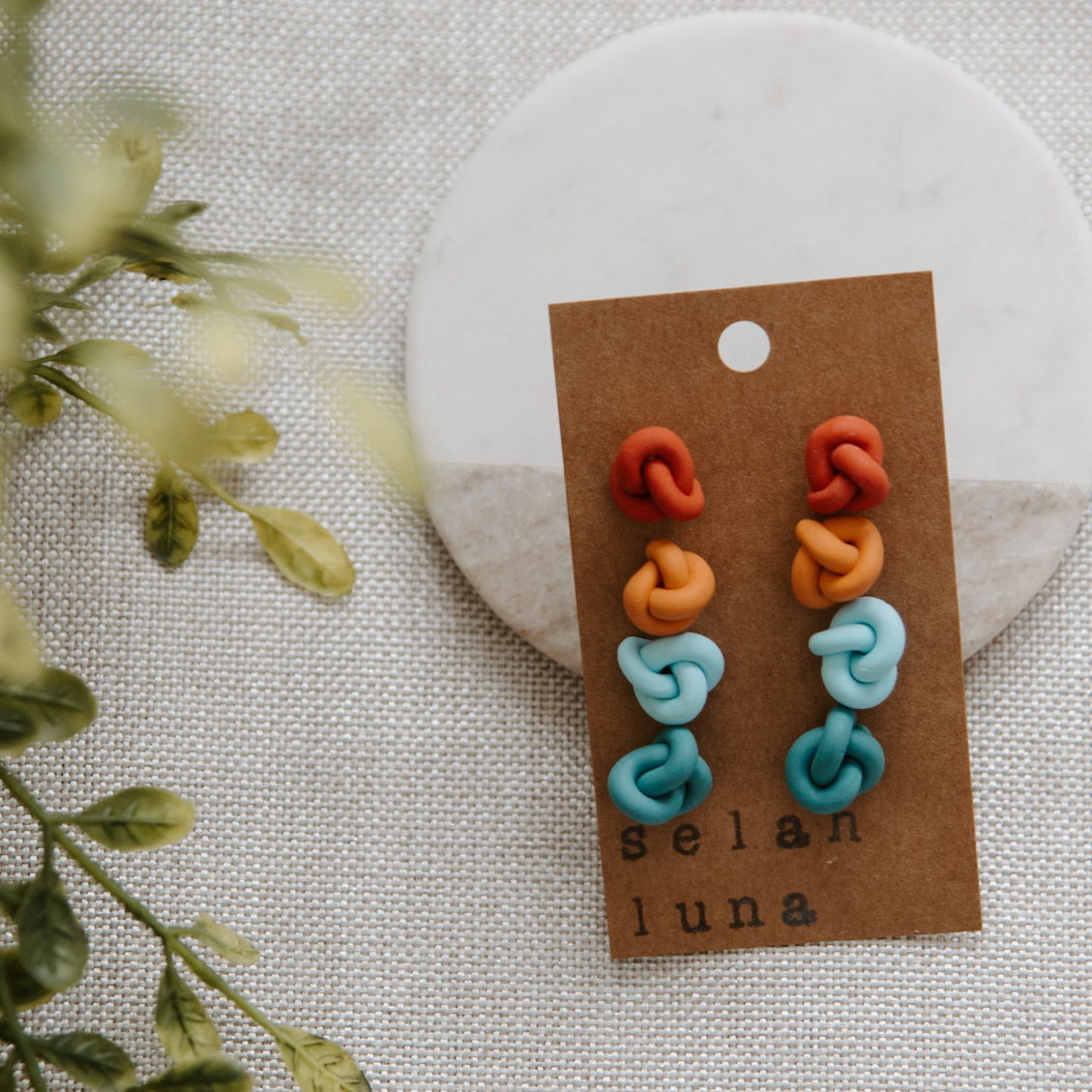 Queen and Pearl Knots
These cute little Queen & Pearl Knots are made with polymer clay, super glue and Hypoallergenic Earring Posts and Backs. These earring post and backs are made of stainless steel
These earrings were created by Selah Luna as an exclusive Queen & Pearl Product. To see more of her work please visit Selah Luna Here. 
Cute
These are cute with a pop of color. I like to think of Our Lady Undoer of Knots when I wear them.
Knot Earrings
Very cute earrings, like the colors. Keep in mind that they are made of clay and may chip if not careful. I do recommend these!