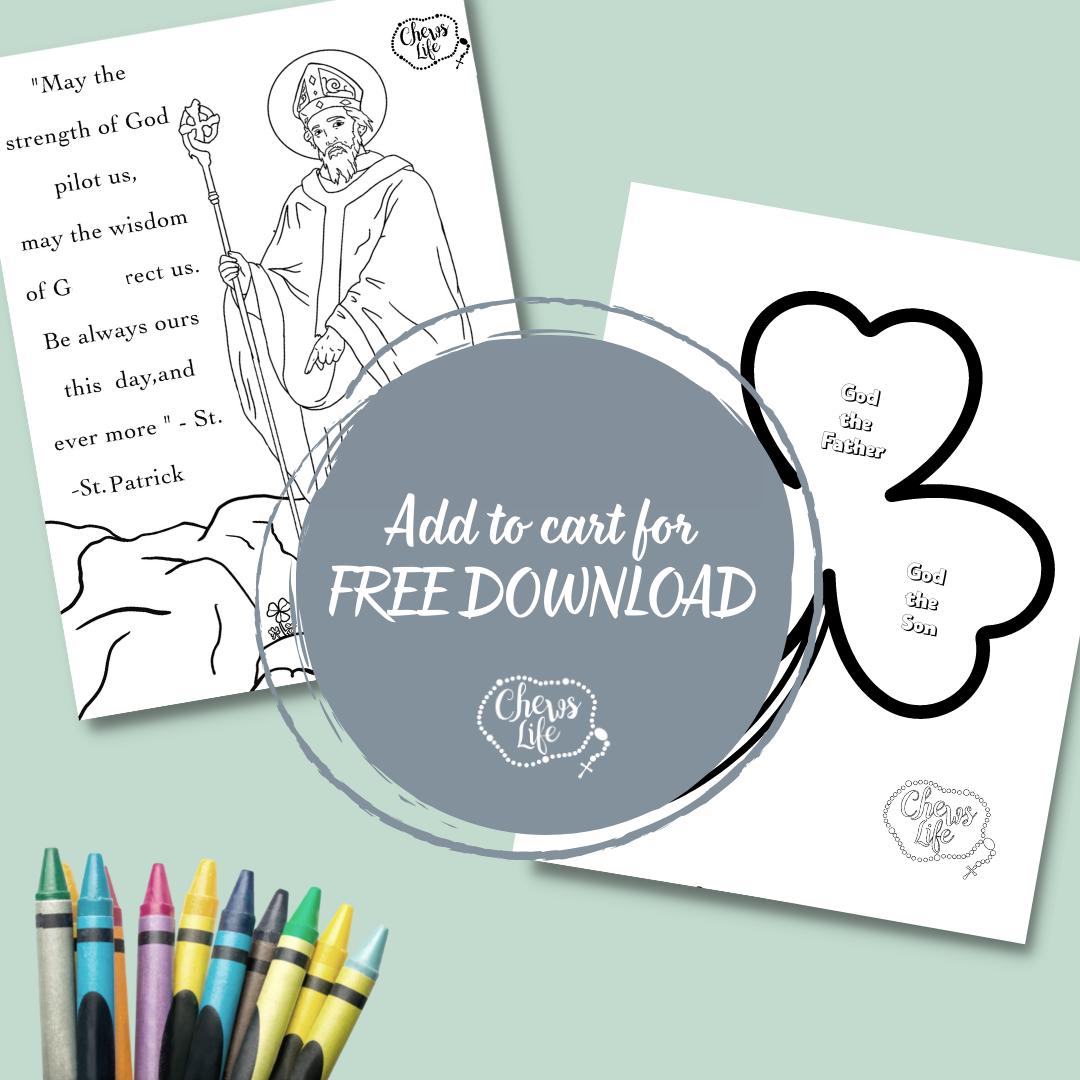 St Patrick Coloring Page NEW
Get this FREE downloadable coloring sheet for your little ones!  It is a great way for them to know the saints better and have fun doing it.
Nice coloring sheet!
They had just what I was looking for!
Grandparent fun.
I had my 6 yr old on St. Pat's and she LOVED coloring your page to help decorate for dinner. Then she asked for another one printed so she could color one for her other grandparents, Fun times!😉
St Patrick Coloring Page NEW
Such fun!!!
My kids really enjoyed coloring and learning about St. Patrick! It was a wonderful way to bring them the true story of the day! Thanks!
coloring page
St. Patrick Coloring page was wonderful. It is great to print your coloring pages off and share them with my grandchildren. Thank you.