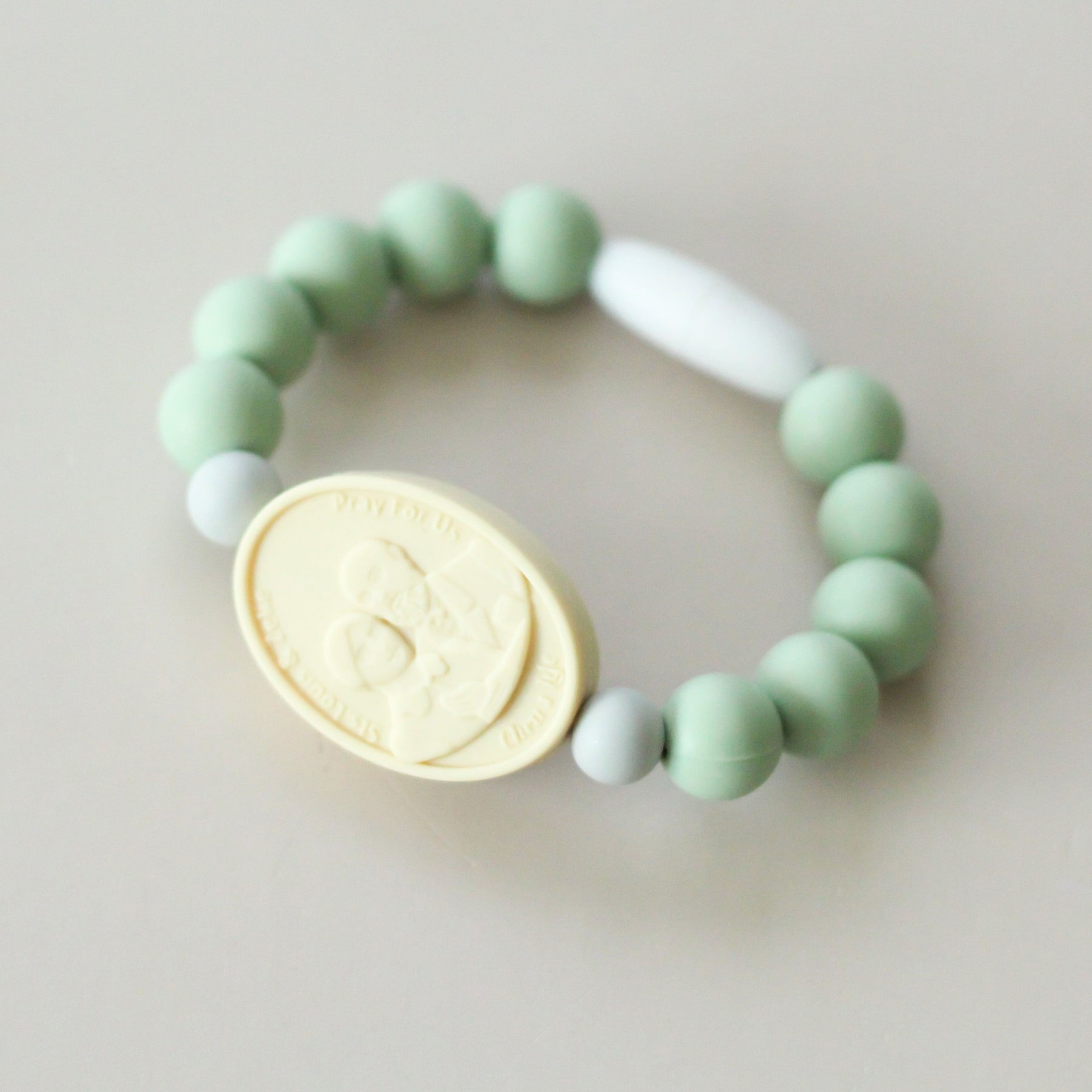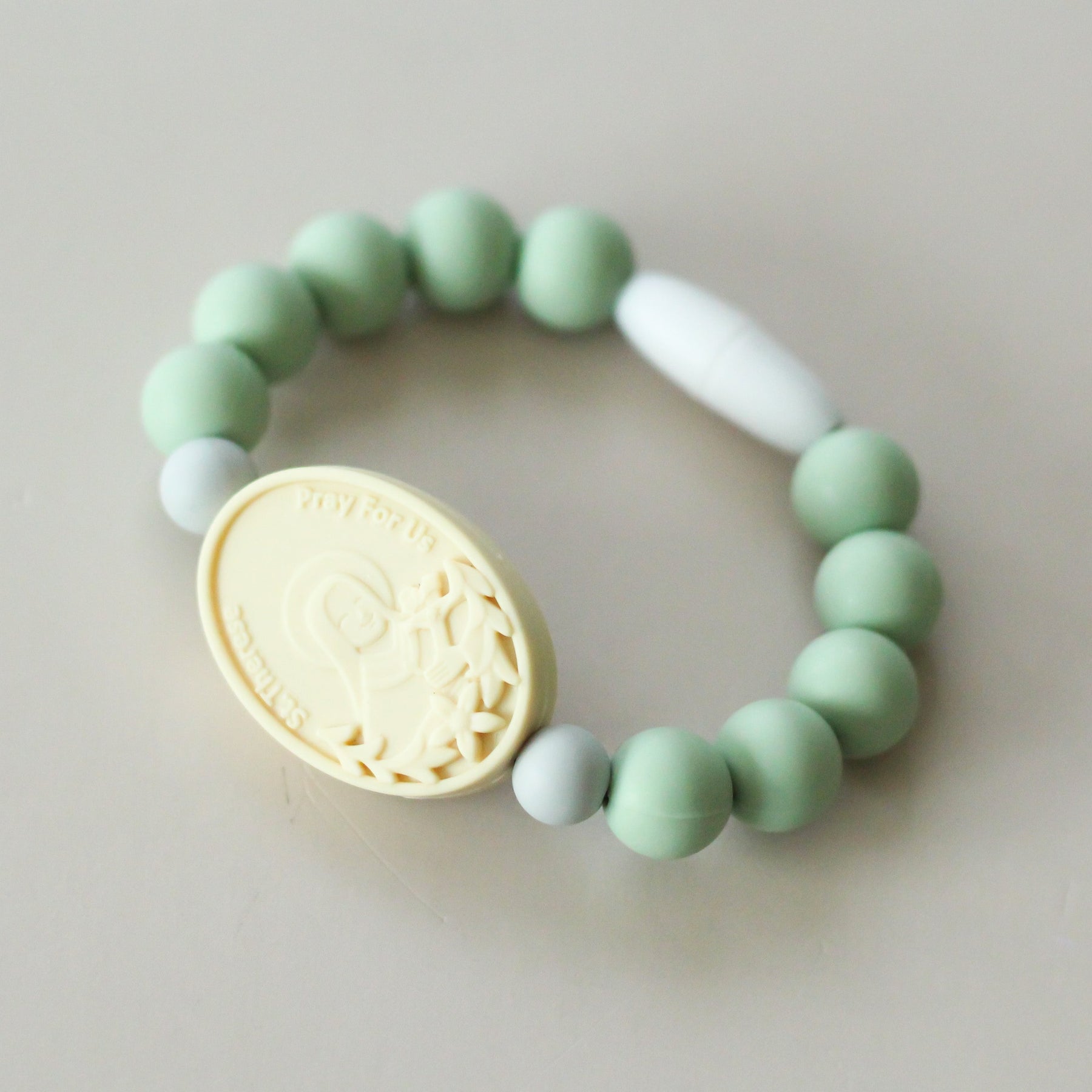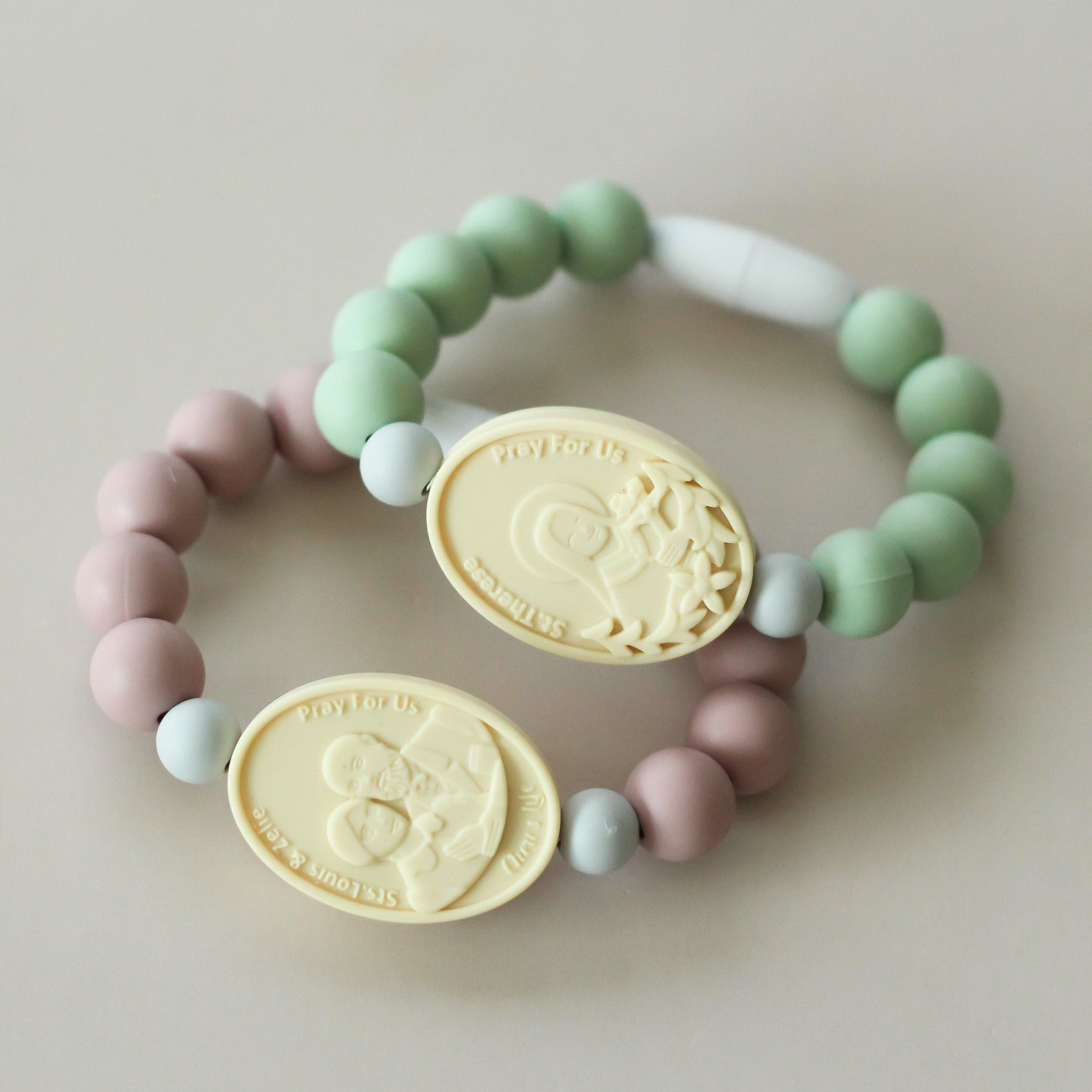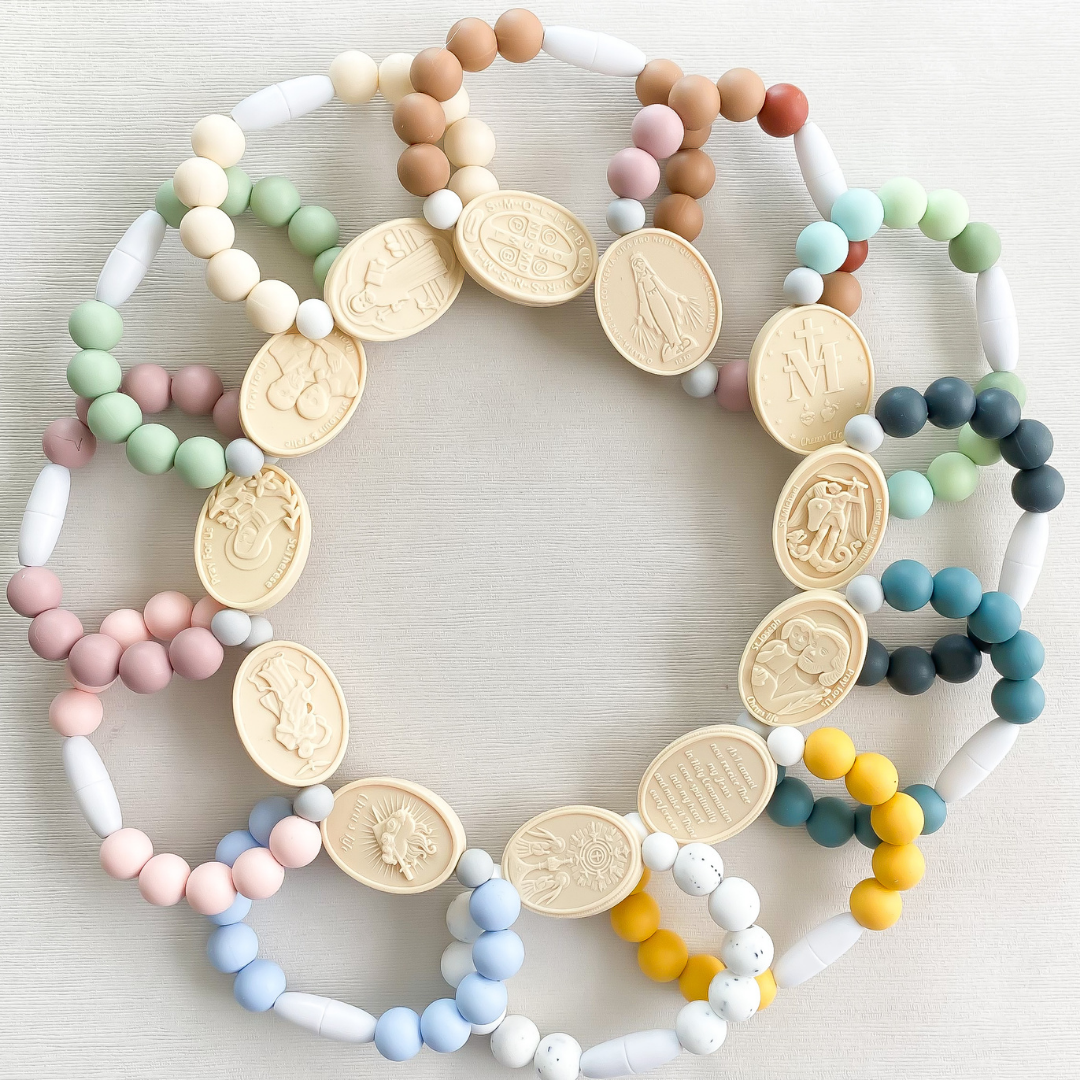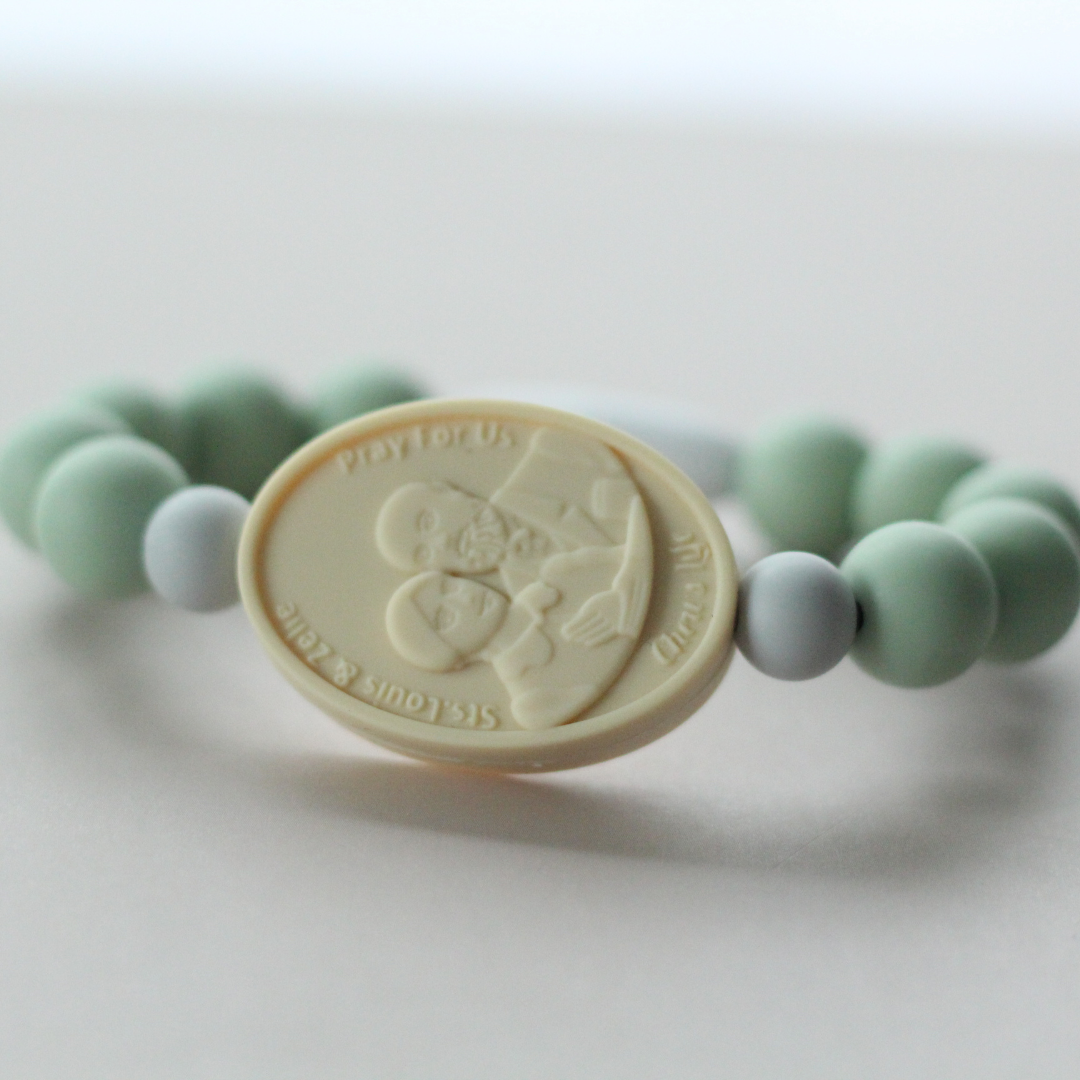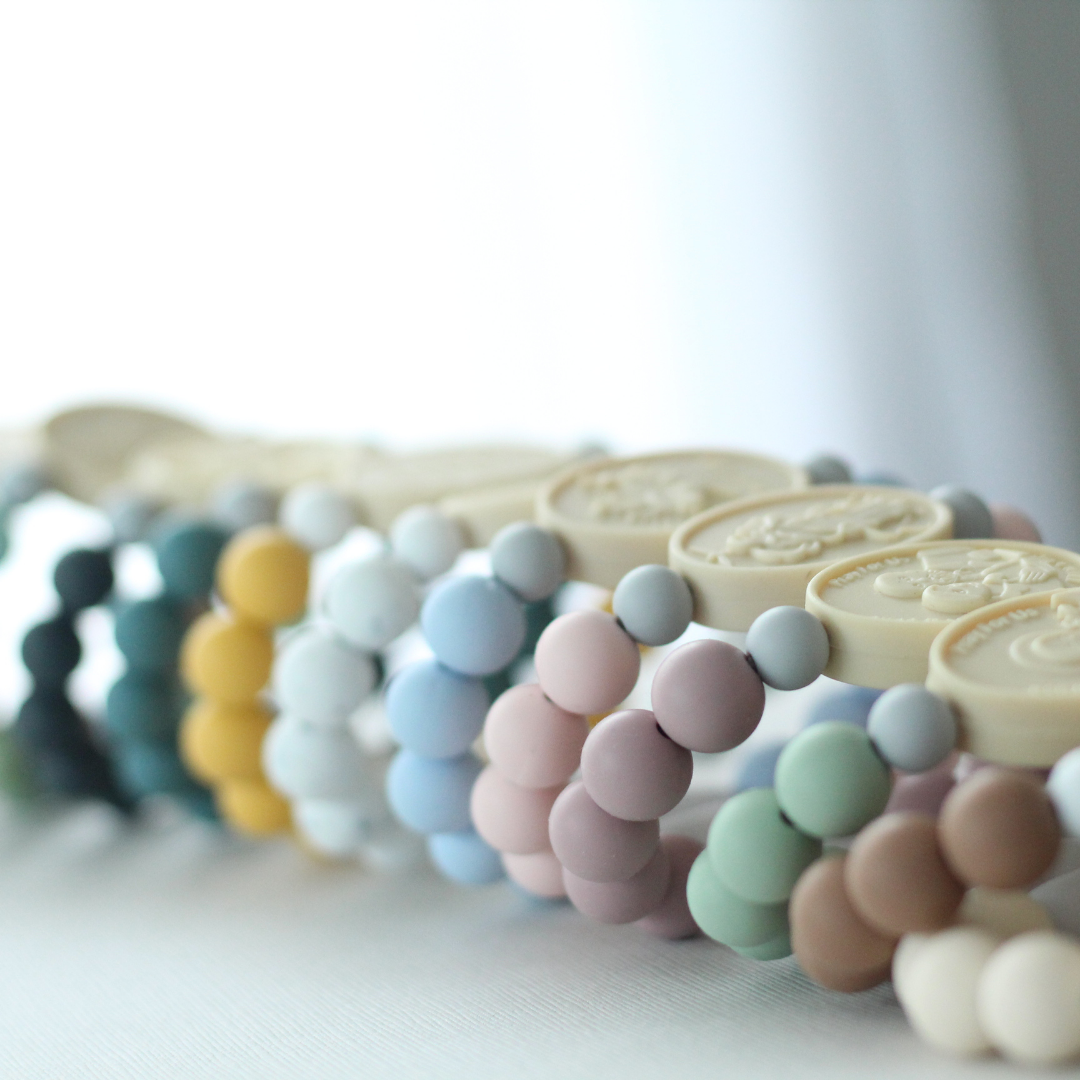 St. Therese with Sts. Zelie and Louis Saint Bracelet | Green
This bracelet is the perfect accessory for your little one.  The medal on this bracelet features St. Therese of Lisieux on one side and Sts. Zelie and Louis Martin on the other. Images of the saints are a great reminder of faith to your child.  They also offer a great opportunity to share about these amazing saints to your child.  They are a great reminder that an entire family can be saints just like Therese and her parents Zelie and Louis.  

The silicone components of this bracelet make it very comfortable for long-wear. The silicone is food-grade, BPA-free, formaldehyde-free, lead-free, and phthalates-free silicone beads, strung on organic cotton cord.  The beads are tested for impurities, and the bracelets have been safety-tested in a third-party lab.
One Size will fit wrists between 5 and 6 inches in circumference.
Not suitable as a chewable toy for children ages 4+