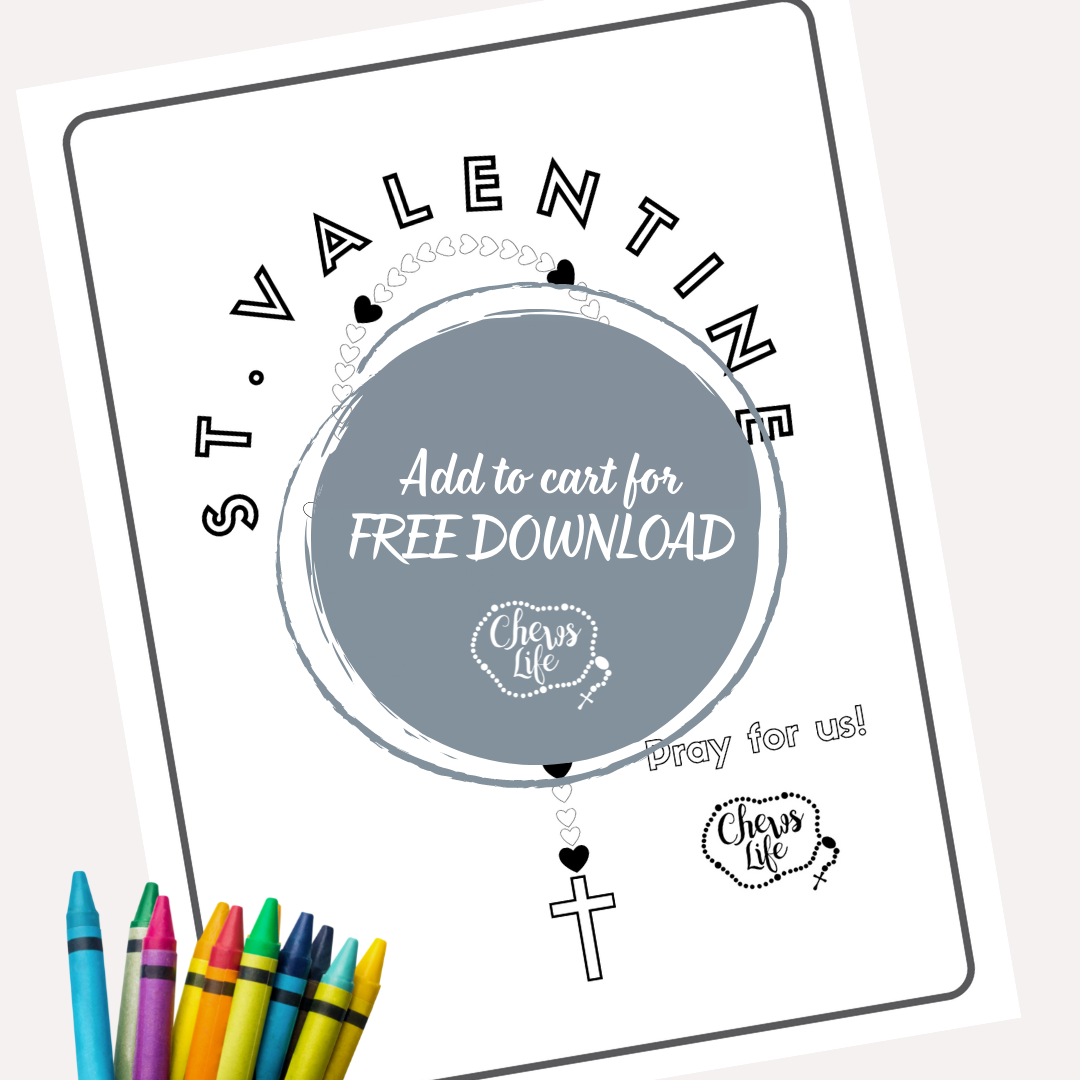 St. Valentine Coloring Sheet
Kids can color each bead as they pray the rosary!
Valentine
Simple but don't love all the red and pink we just use the coloring page
St. Valentine Coloring Sheet
St. Valentine Coloring Sheet
awesome color page even for an adult
A great resource for valentines day
My 4 year old daughter has been learning her rosary so we printed out and coloured a rosary for each of her friends the week before Valentine's Day. We prayed for that friend and their family and it was such a great resource.
My two suggestions would be to make the beads a little bigger for younger artists and to make the Our Father beads open for colouring too.