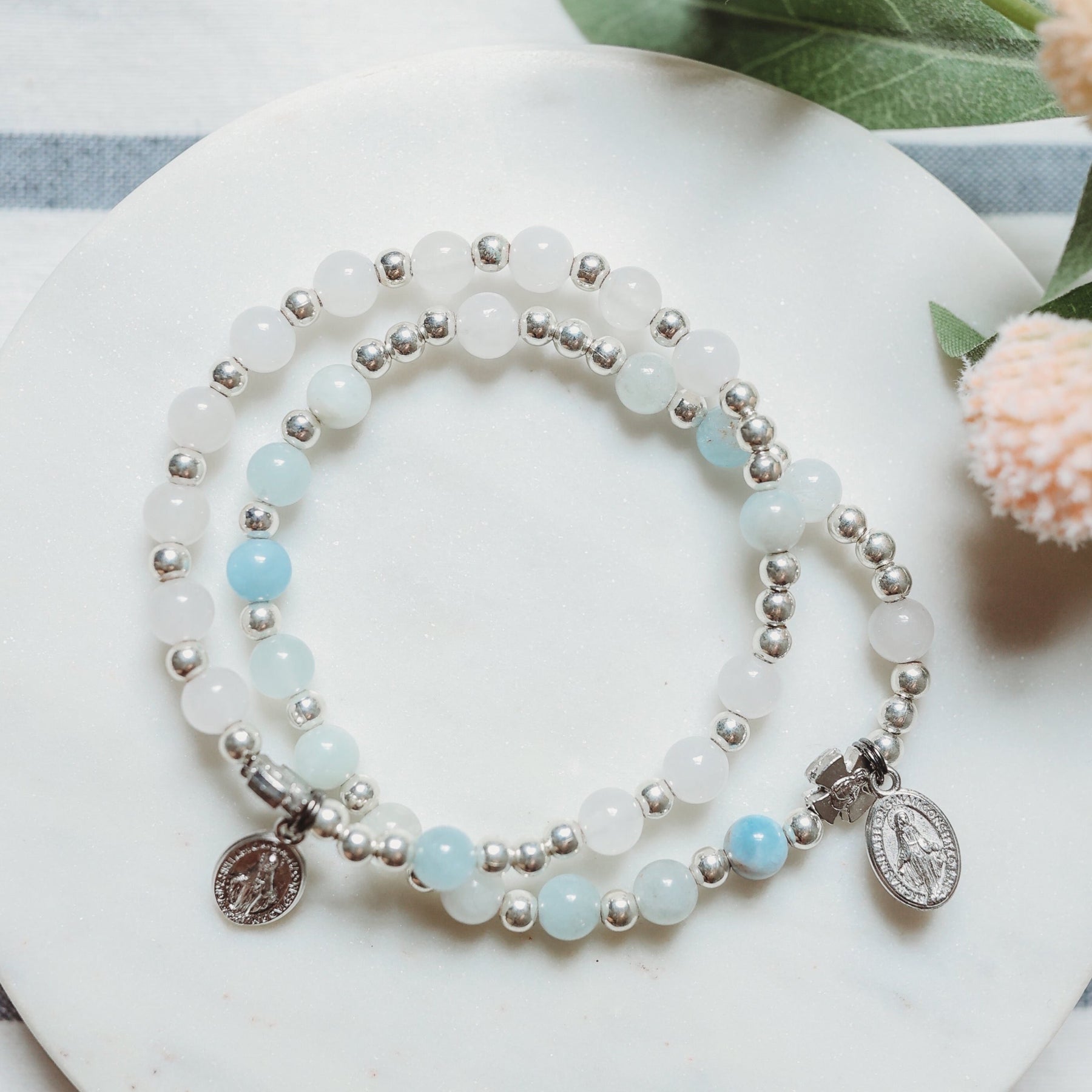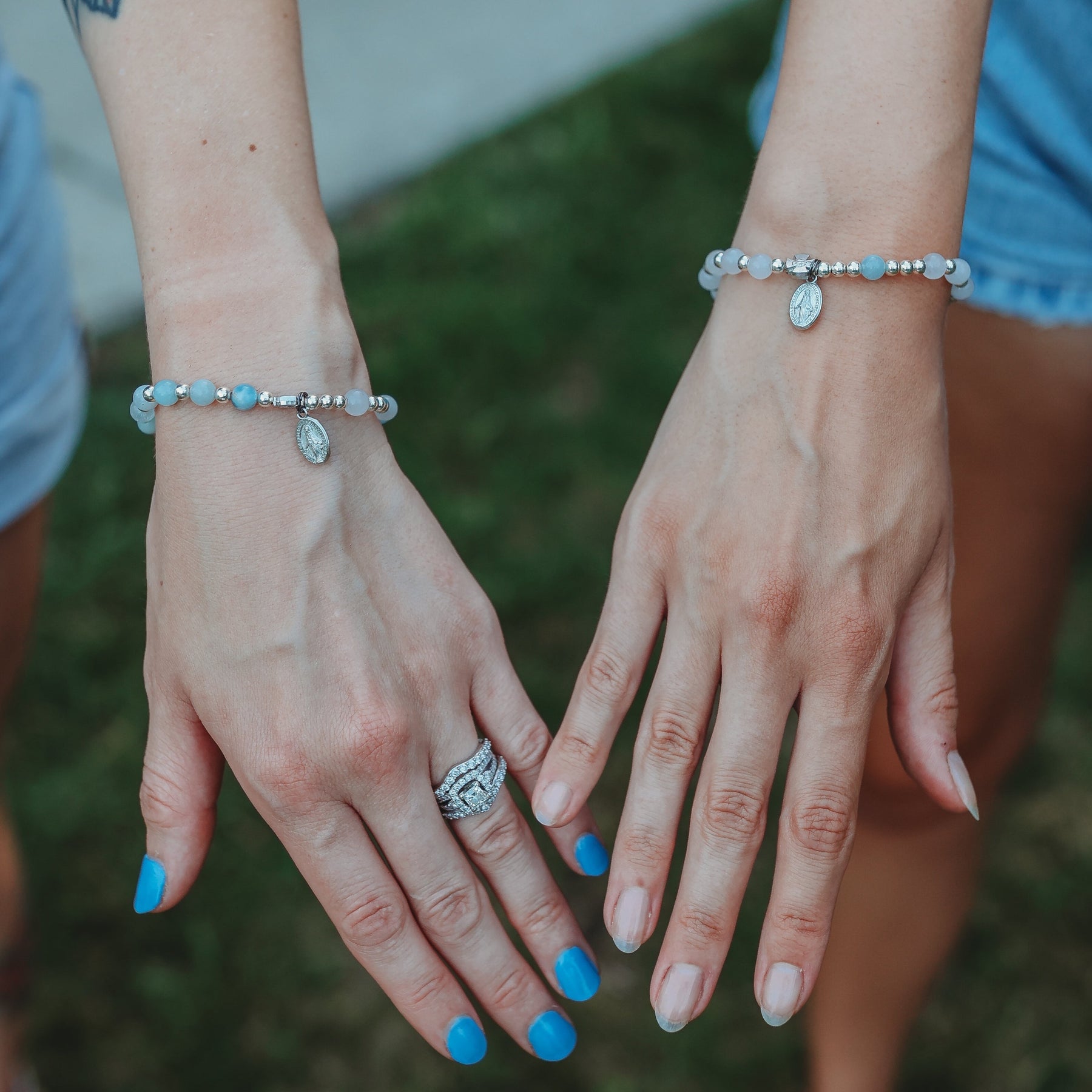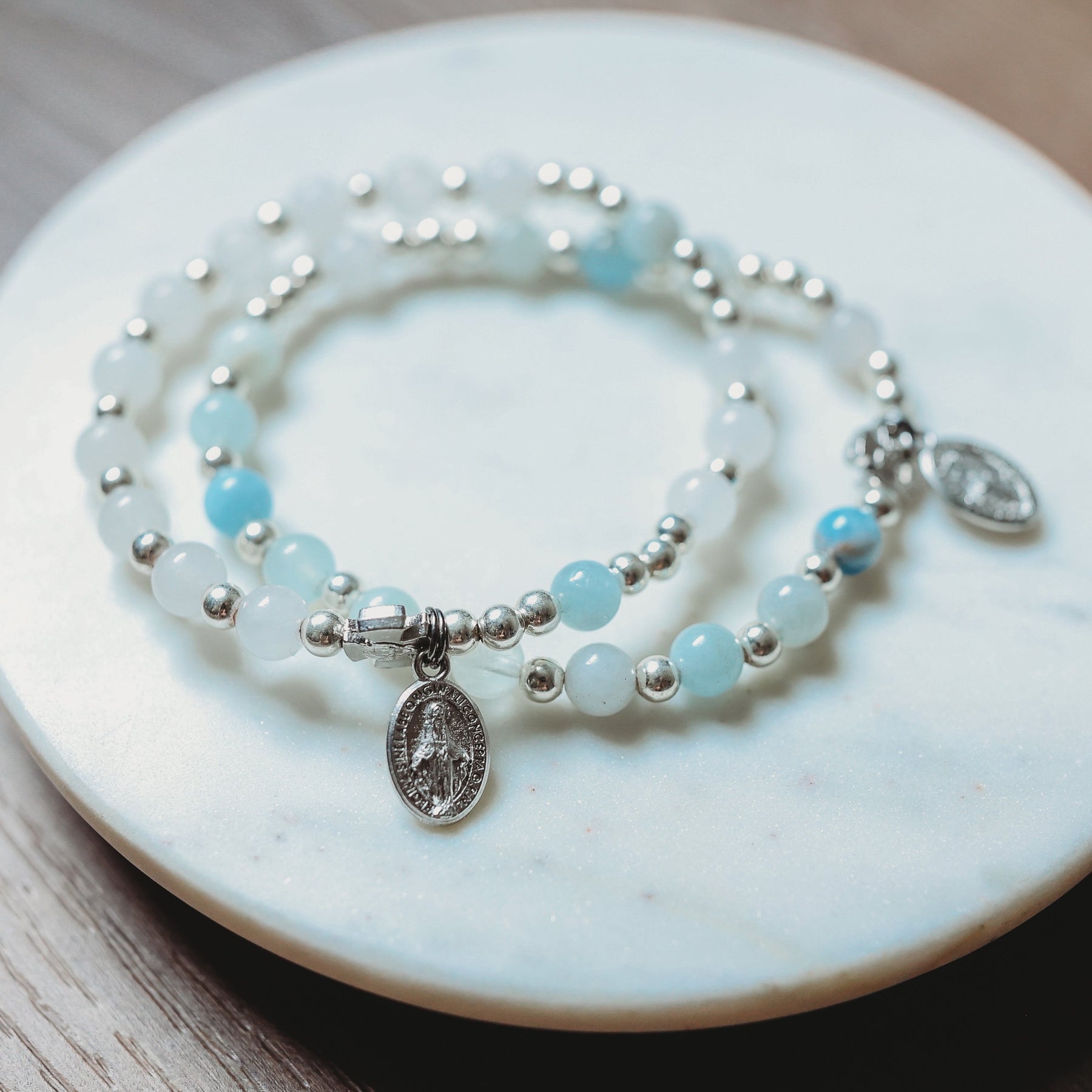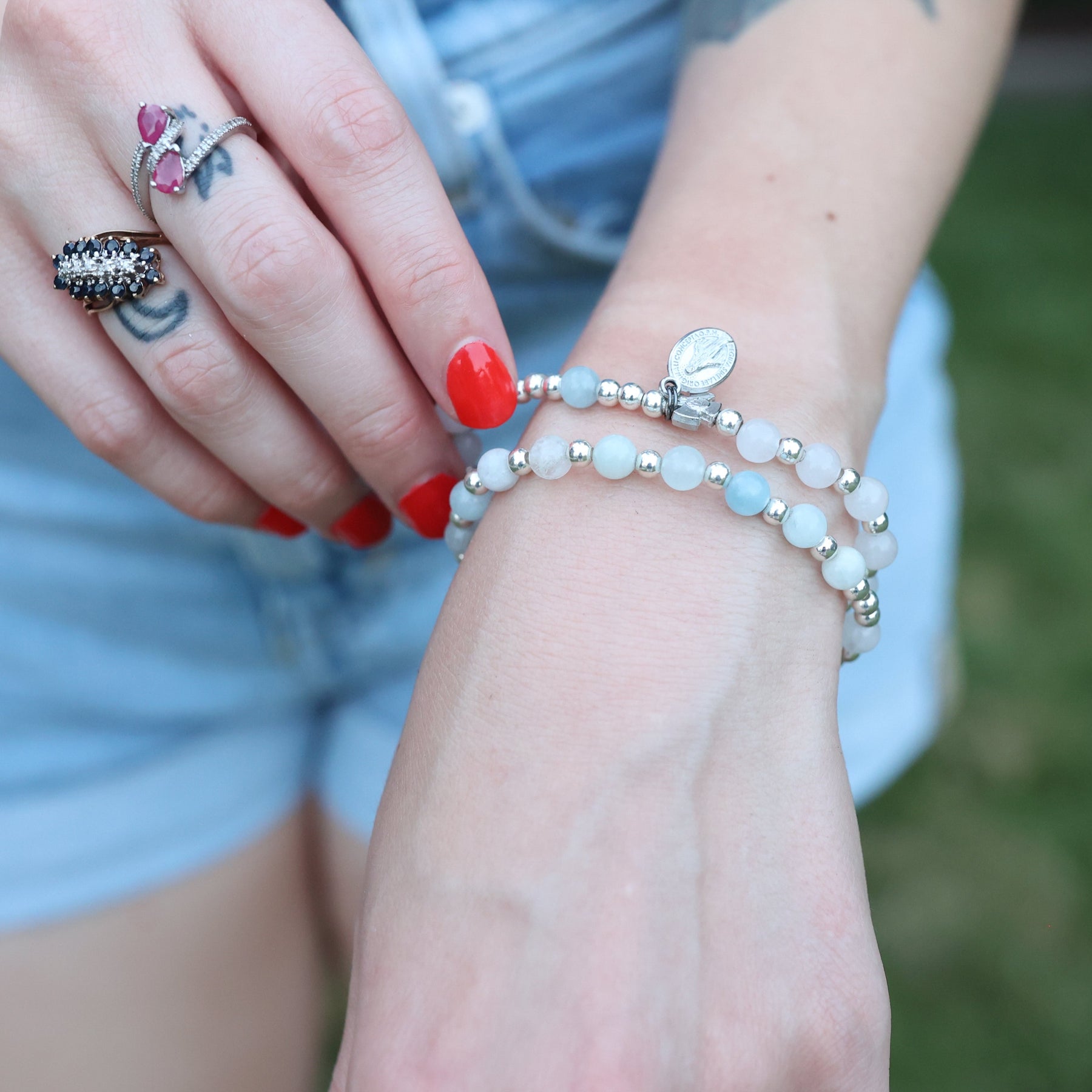 Sts. Cosmas & Damien | Best Friend Decade Set
Inspired by Saints Cosmas & Damian, these bands are the perfect take on Best Friend Bracelets. Designed using icey blue aquamarine  beads, and bright snow quartz beads, then accented with Silver to give it a bright feel! 
Wear one and Give one, then use it to pray for your bestie! 
These Bracelets come in a one size fits most measuring approx. 6.5"-6.75"
Saints Cosmas and Damian were twin brothers born in the third century in Arabia. Not much is known about their lives except that they were well known physicians at the time. They embraced their Christian roots and practiced medicine and surgery without a fee, this attracted many as word of their cures spread. Soon word of this spread to the Emperor Diocletian who ordered their arrest which led to their martyrdom. They are celebrated on their feast day of September 26 as the patron saints of surgeons, physicians, and twins.
Best Friends Decade Bracelets
The bracelets are very nice but truthfully I was disappointed in the colors. The aquamarine stones are so light that you can hardly tell they are light blue in color. My daughter's birthstone is aquamarine and I was going to give her this one. I'll keep it but I am disappointed.
Cosmas and Damien
I really like the Beat Friend Decade sets. They are made to complement each other. I wear them both and the Cosmas and Damien set is one of my favorites.