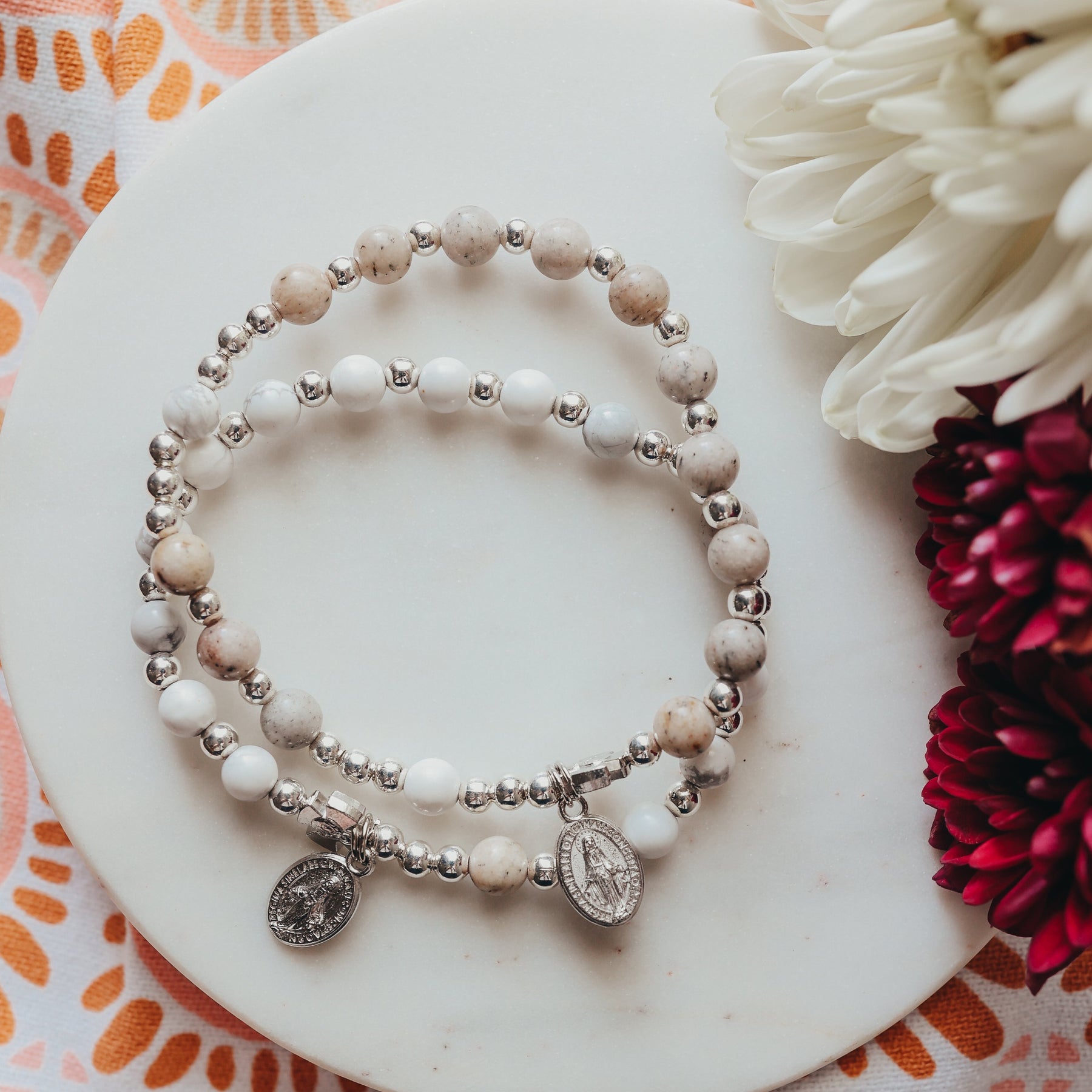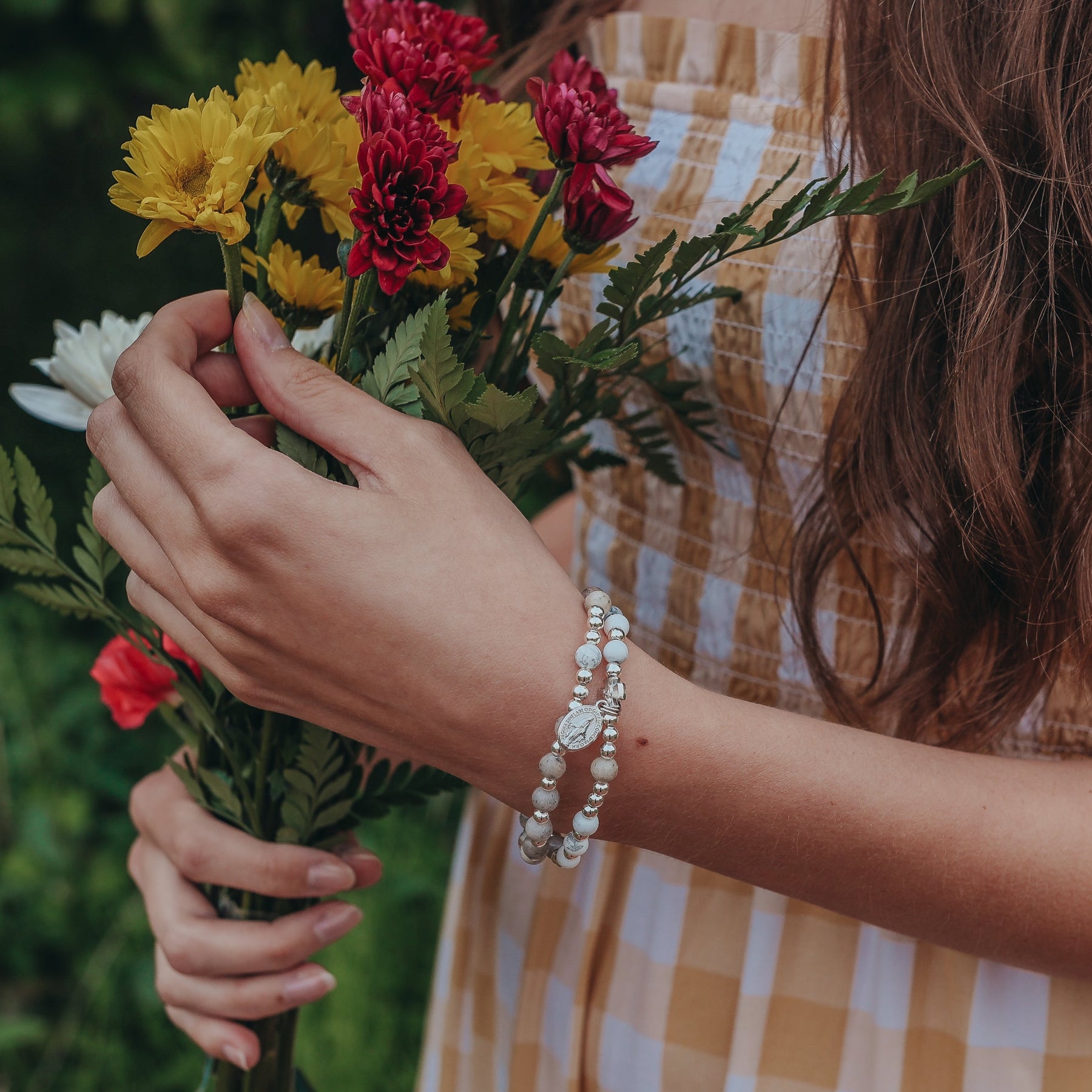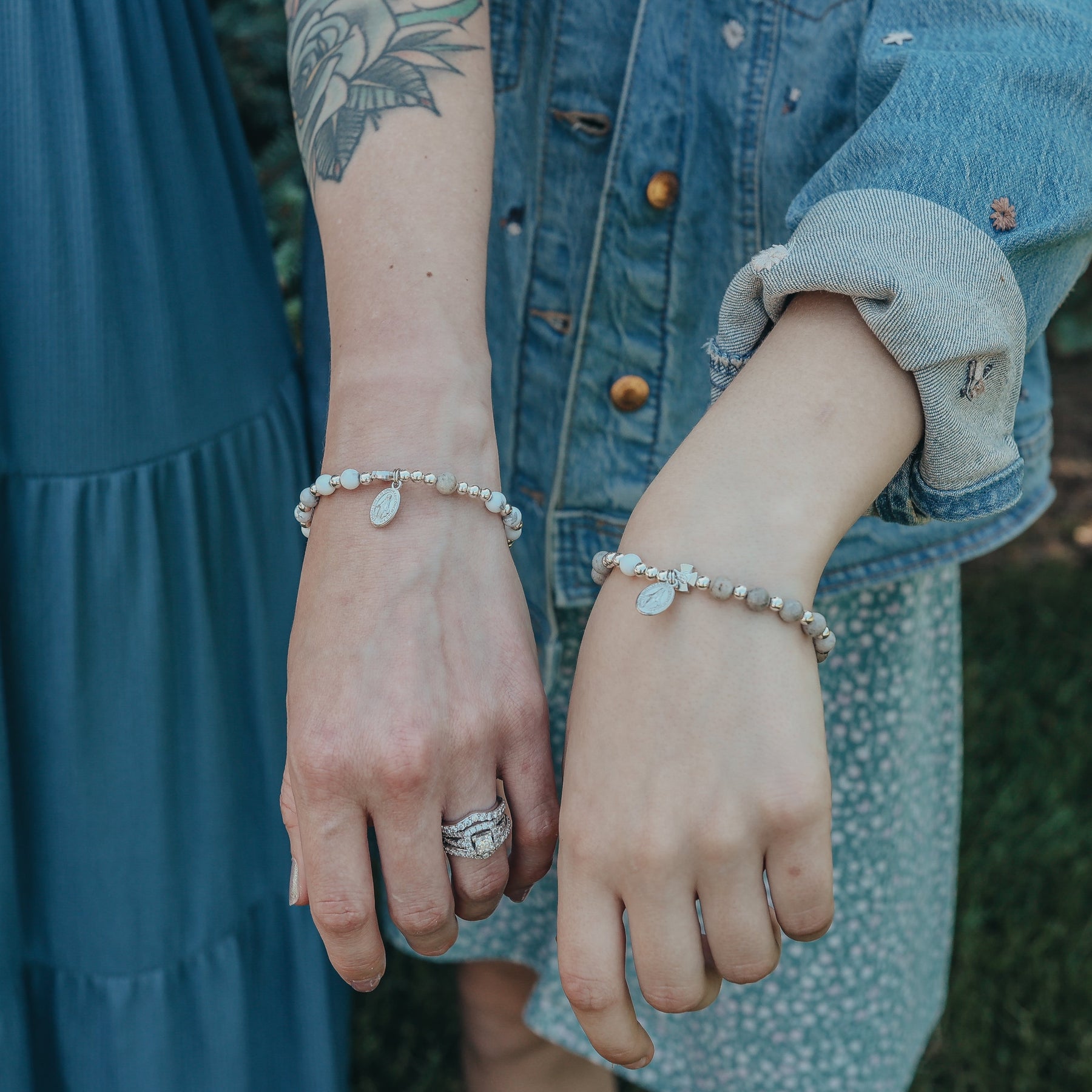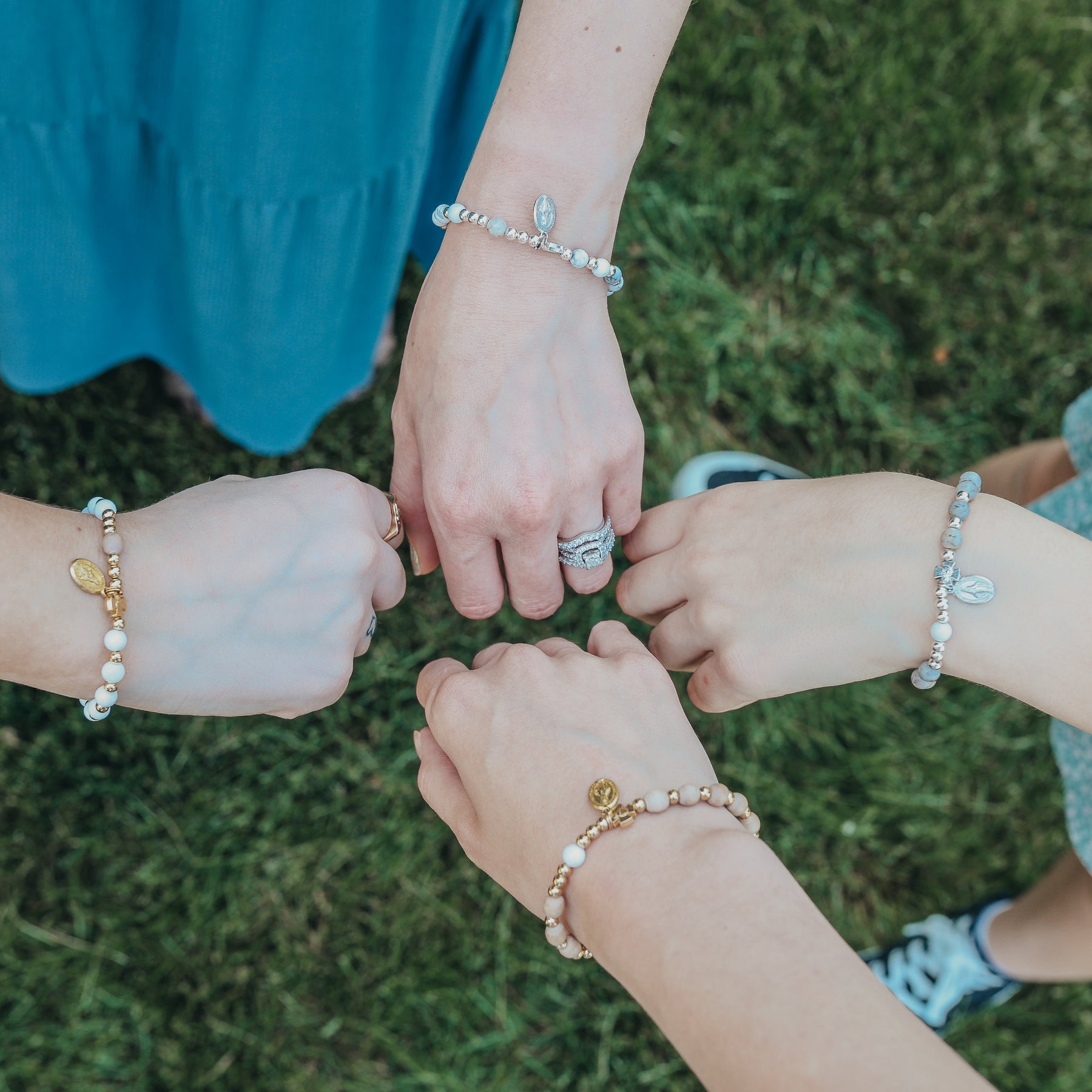 Sts. Peter & Paul | Best Friend Decade Set
Inspired by Saint Peter & Paul, these bands are the perfect take on Best Friend Bracelets. Designed using soft grey feldspar beads, and bright White Howlite beads, then accented with Silver to give it a bright feel! 
Wear one and Give one, then use it to pray for your bestie! 
These Bracelets come in a one size fits most measuring approx. 6.5-6.75
About Sts. Peter & Paul
On June 29th The Church celebrates the martyrdom of Sts. Peter and Paul. Together these Saints founded the See of Rome through their bold preaching, ministry and martyrdom there. 
Peter, who was called Simon, was a fisherman in Galilee when he answered the call from Christ to become a fisher of men. It was here that he was given the name Peter (Cephas or Petrus in Latin) which means 'rock' because he was to be the rock Christ built his Church on. 
Paul, who was called Saul, lived a violent life of zealous persecution of the Christians in Jerusalem; he was even present at the martyrdom of St. Stephen. St. Paul's conversion came on the road to Damascus when Christ asked him why he (Paul) was persecuting him. Upon this encounter Paul continued to Damascus and was baptized. Here he took the name Paul and spent the remainder of his life preaching the Gospel 
 

"Both apostles share the same feast day, for these two were one; and even though they suffered on different days, they were as one. Peter went first, and Paul followed. And so we celebrate this day made holy for us by the apostles' blood. Let us embrace what they believed, their life, their labors, their sufferings, their preaching, and their confession of faith." 

- St. Augustine of Hippo
Love the bracelets
I love the bracelets and wore them all the time until they broke. I was wearing them and next thing I knew the beads were all over my bedroom floor.