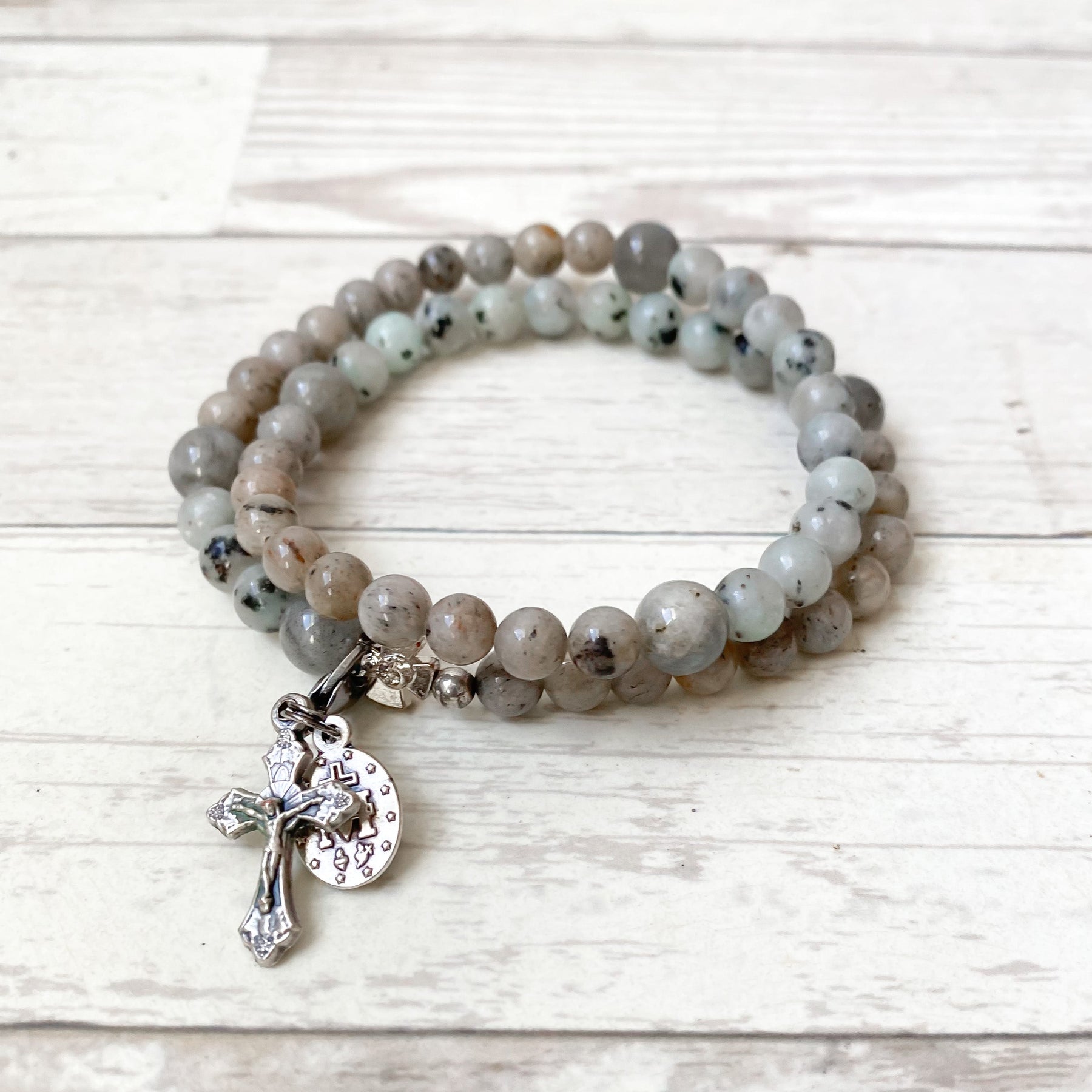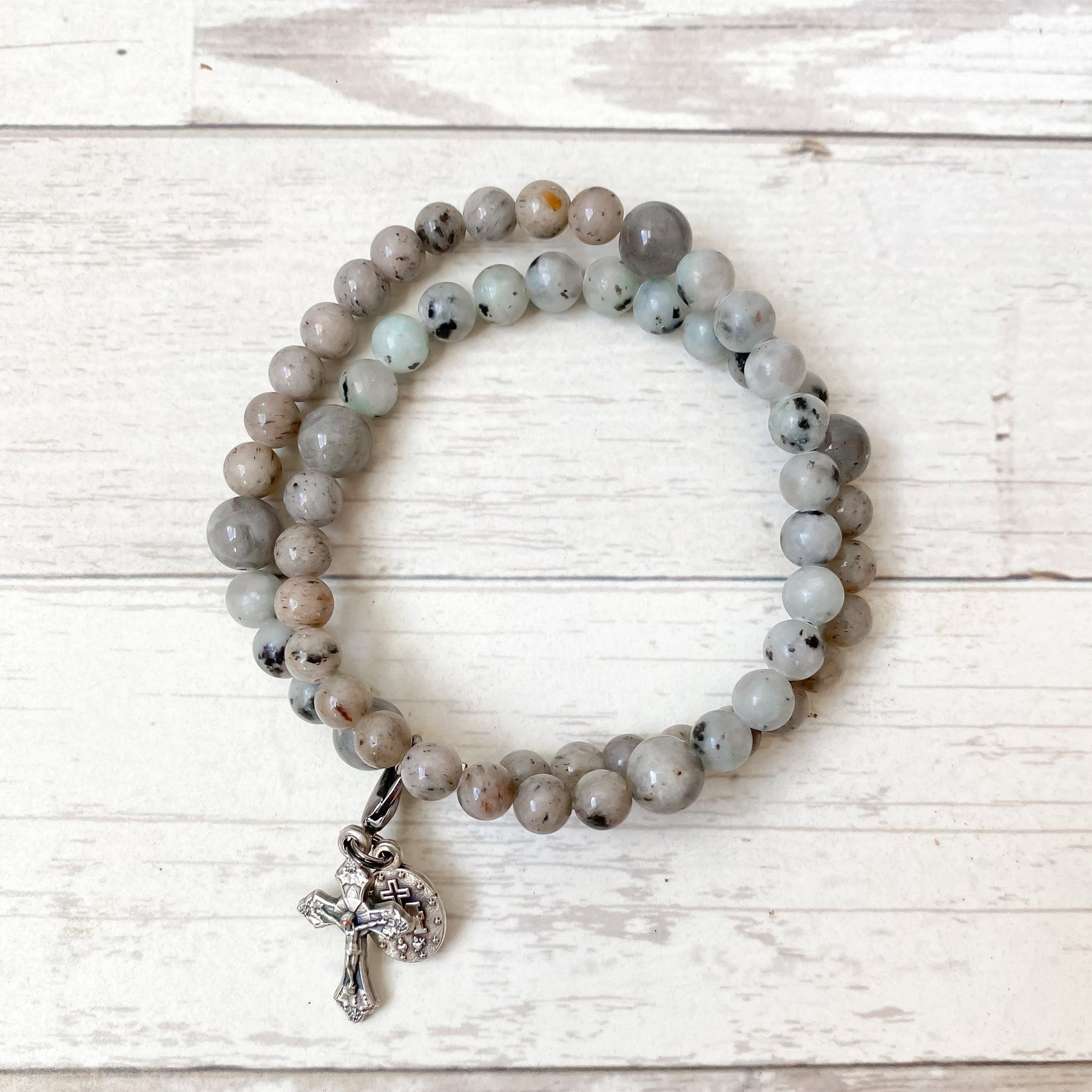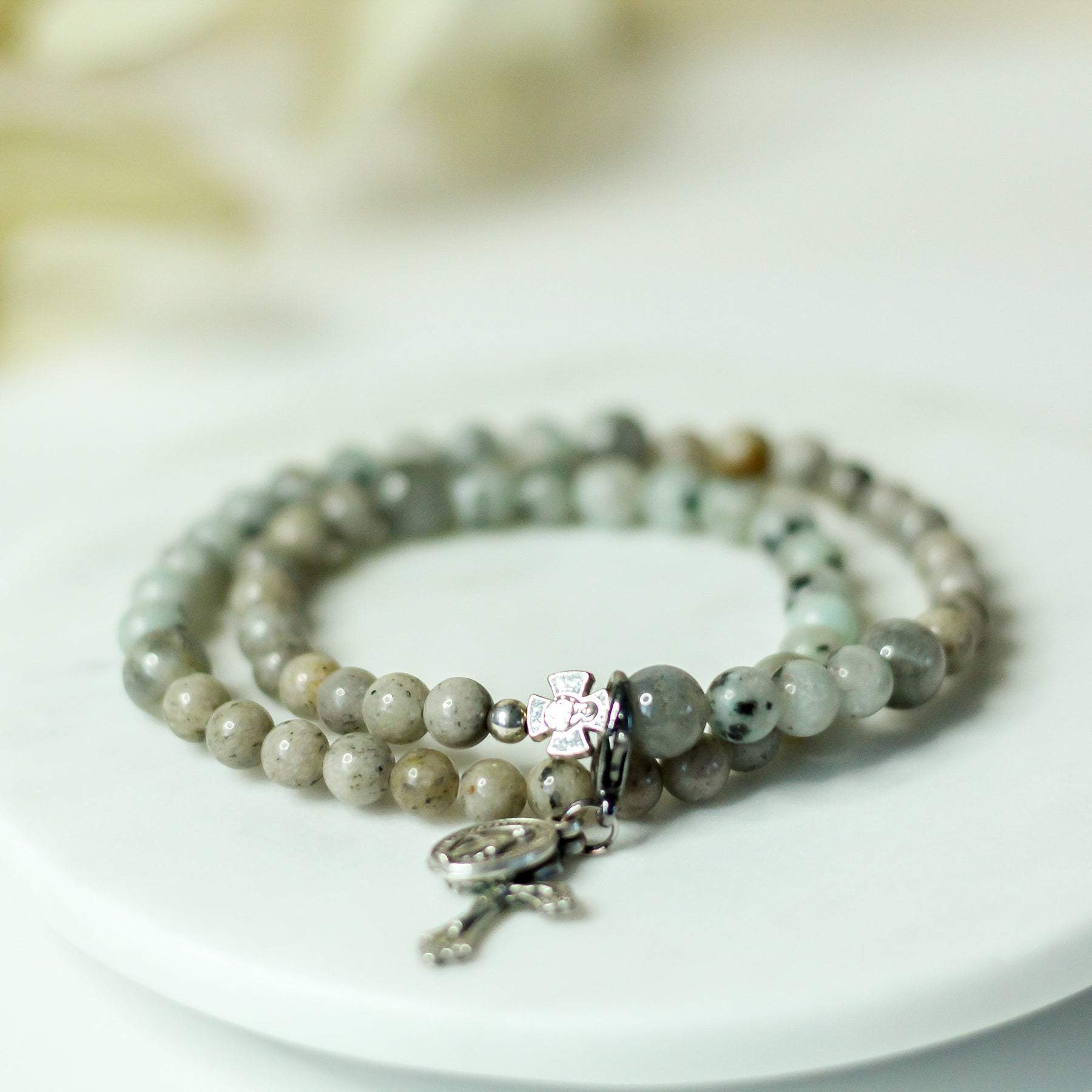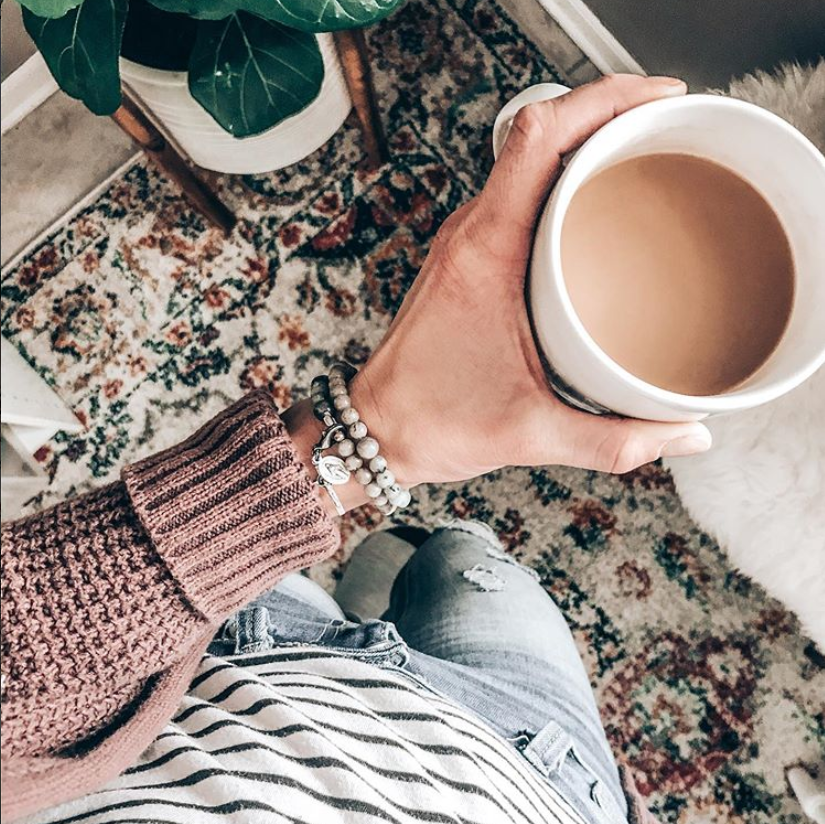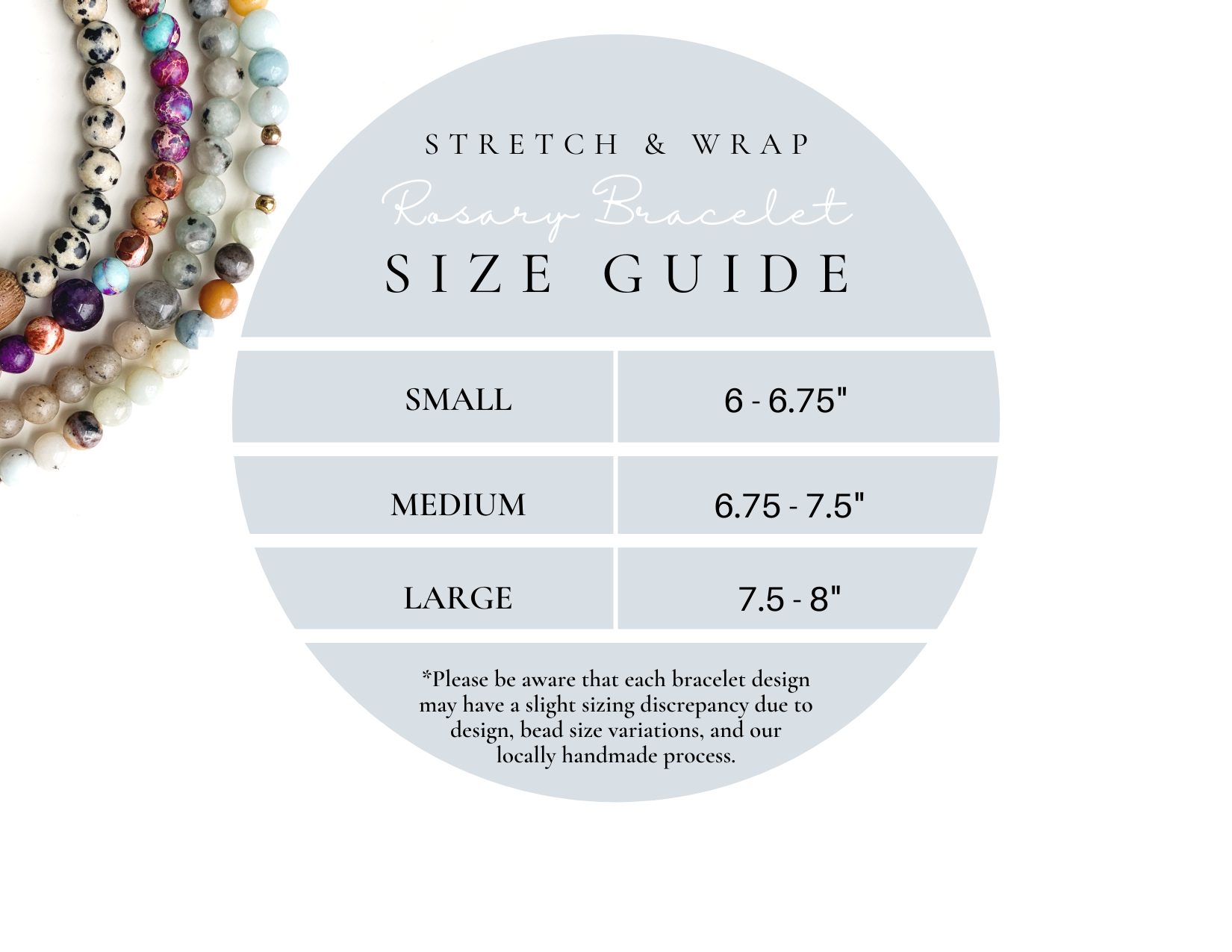 Vianney | Stretch & Wrap Rosary Bracelet | Small & Medium
This stretch and wrap Rosary Bracelet is a constant reminder of St. John Vianney as he accepted thousands to his confessional and how he showed devotion to the Virgin Mary.
The neutral colors go with almost every outfit and the ease of the stretch and wrap bracelet will allow you to pray on the rosary through the day.
You will love wearing this every day and will enjoy the conversations you will have surrounding its simple and elegant beauty.
This stunning gemstone rosary bracelet features:
Labradorite beads as the

pater

s and Feldspar and Kiwi Jasper beads as the

ave

s.

Our stretch and wrap rosary bracelets are a full rosary. 

**Small rosary bracelets do not include the first three

aves.

This Bracelet also includes a "bookmark" 

crucifix medal that

 will help you keep track of where you are at in your rosary as you pray throughout your day.

Each bracelet is strung on durable elastic making it easy to stretch and wrap around your wrist without fear of snapping it.
This bracelet is named after St. John Vianney, which you can learn about here.
Beautiful
I love this Rosary bracelet. Well made and such pretty shades of green beads. This was a great gift and we'll received.
beautiful rosary bracelet
The Vianney rosary bracelet is made with beautiful light neutral colored beads. I have small wrists, so the small/medium size fits me loosely but isn't too large. I like having the full rosary with the first three Ave beads.
Lovely bracelet
I purchased the Vianney bracelet for myself after several weeks of wanting one, and am so glad I did! The neutral stones are so pretty, and I love having a tangible invitation to prayer on my wrist daily. It is certainly having a positive impact on my prayer life. I can't wait to buy more! The size medium is a little big on me, but not so large it will slip off, and I appreciate having the full rosary. Thanks Chews Life!
Vianney | Stretch & Wrap Rosary Bracelet | Small & Medium
Vianney | Stretch & Wrap Rosary Bracelet | Small & Medium