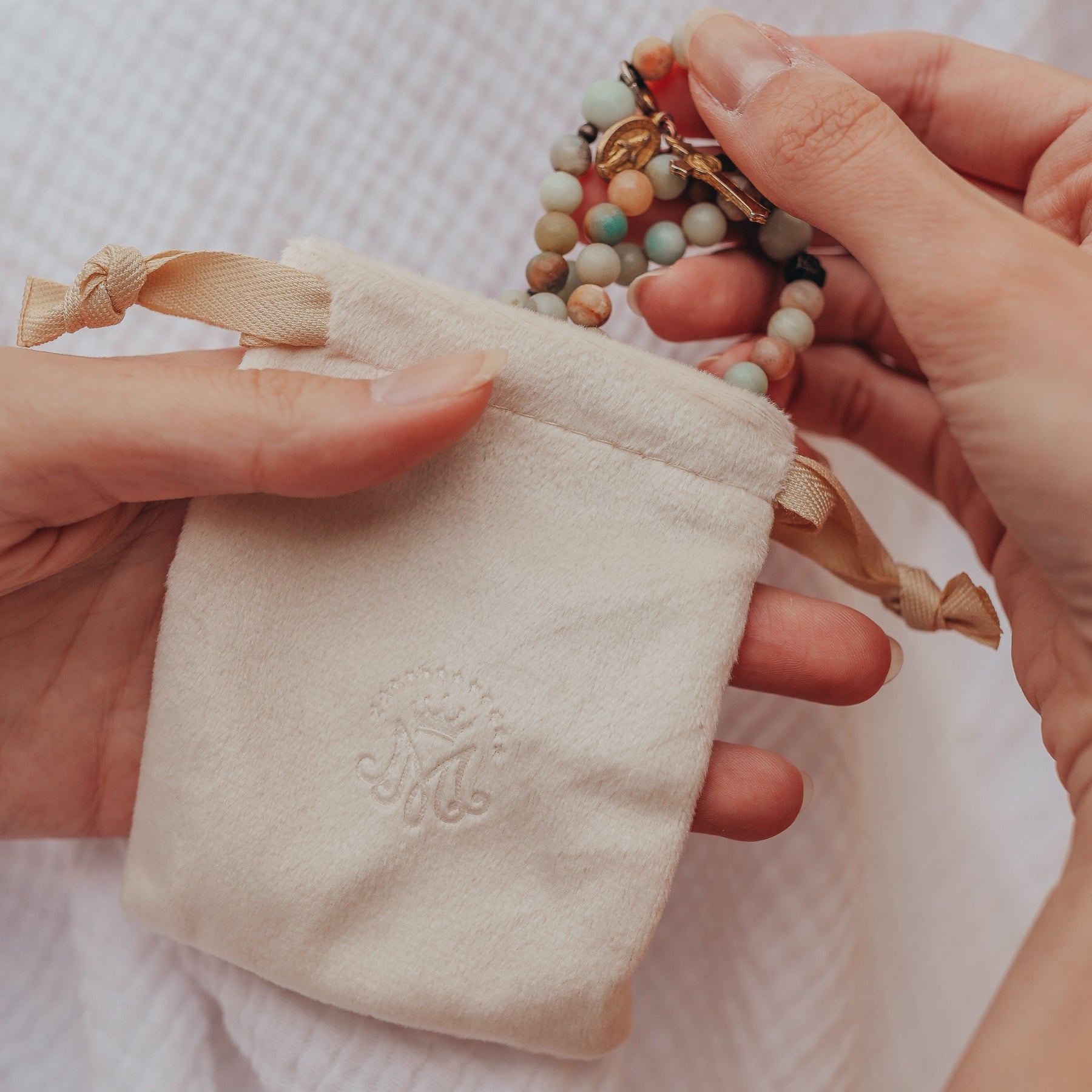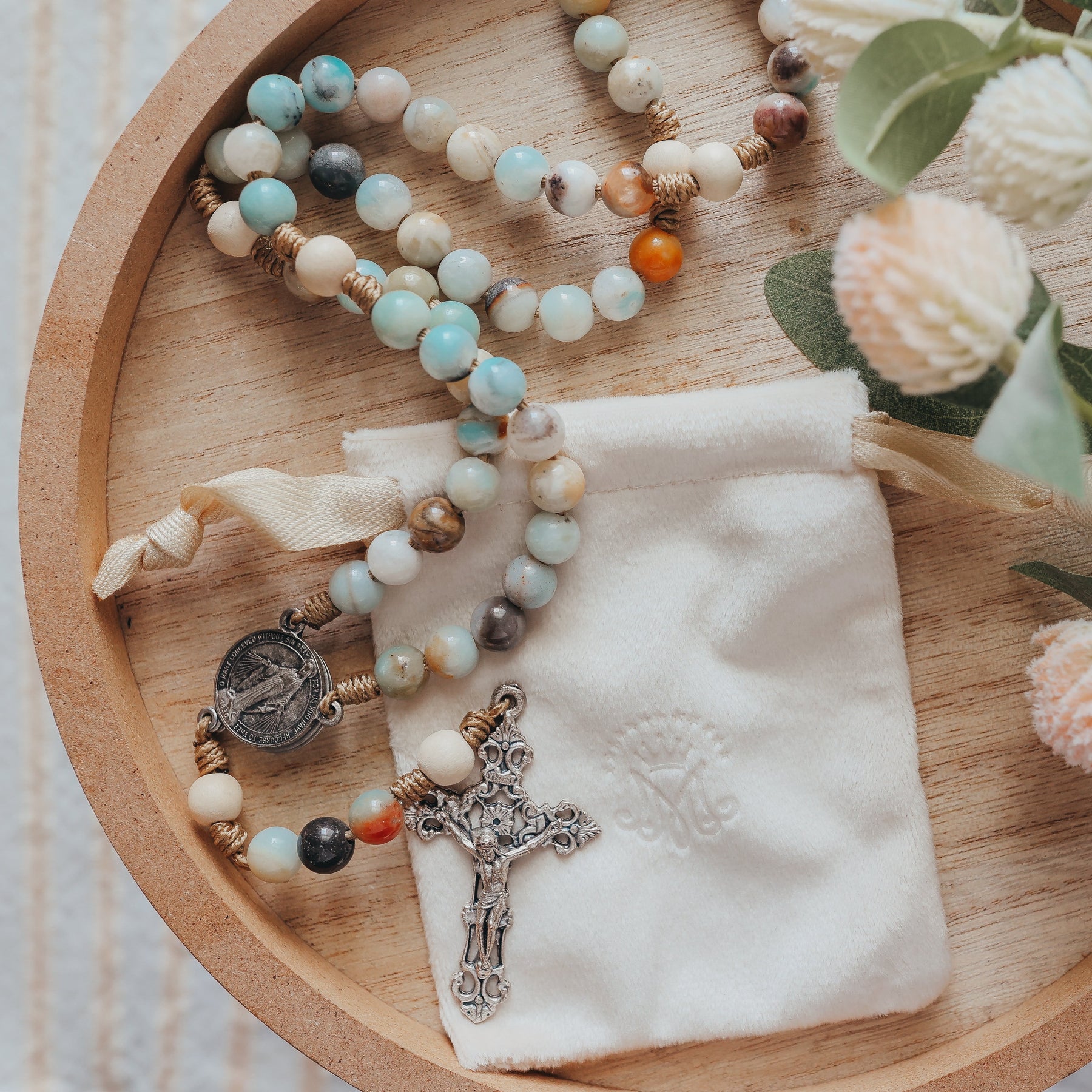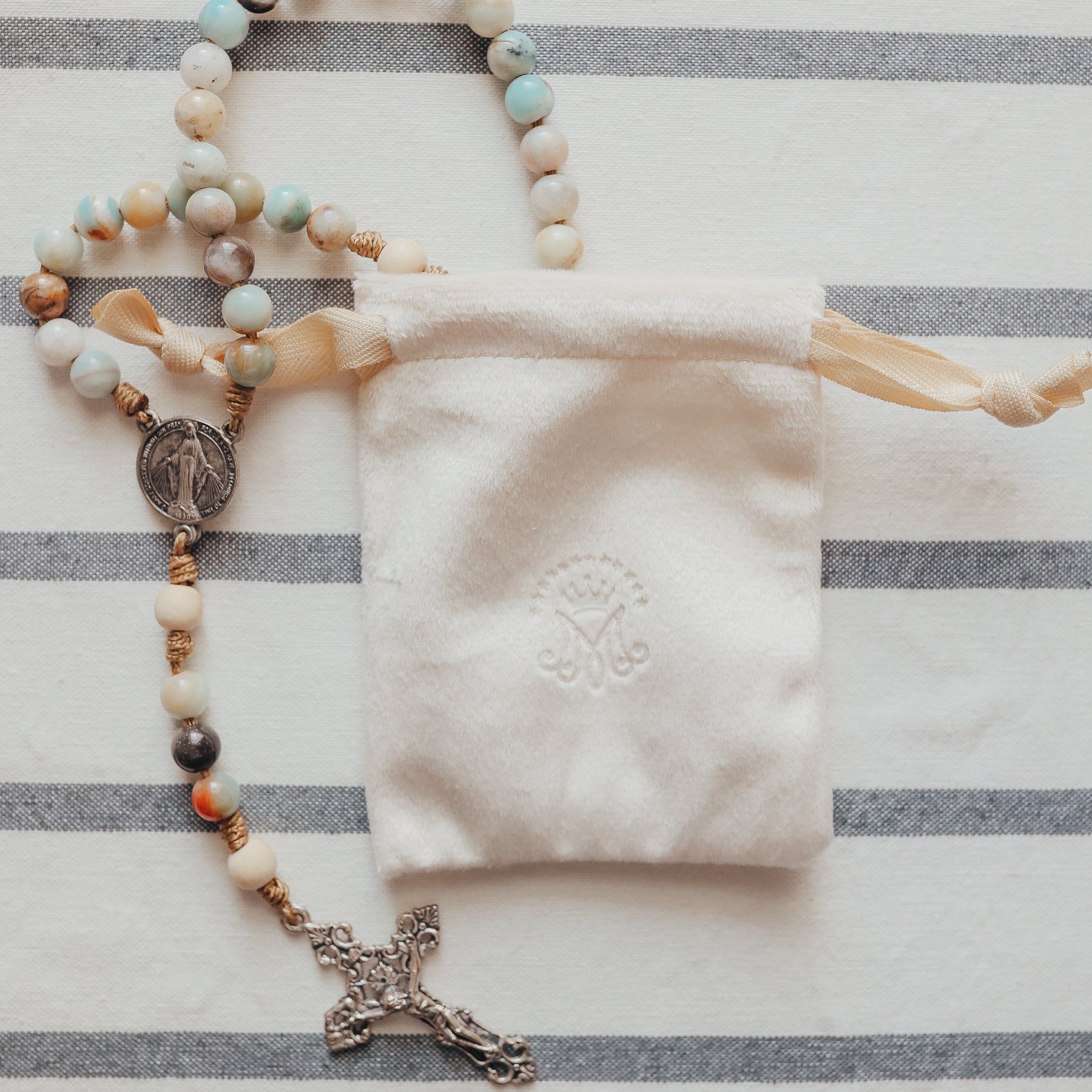 Auspice Maria | Pouch
This soft pouch is the perfect size to hold your rosary, rosary bracelets or other special medals and is great to include with the items above that are gifted to others.. 
The pouch measures, 2x3" and is made with a light creme velvet like material.
Care Instructions: Hand wash, with slightly damp cloth. 
Great rosary holder
I'm getting rosaries for all my teenage grandchildren. The pouches are perfect ways to "gift" them and will be easy "holders" for them to easily carry in pockets and purses.
Simple but very pretty design and pouch is soft
Perfect
Such a lovely way to keep the rosary in. Always have it with me.
Perfect pouch
This pouch is so soft and fits my new rosary. I really like the embroidery too!
Great pouch
Bought two of these for gifts and they were really beautiful!