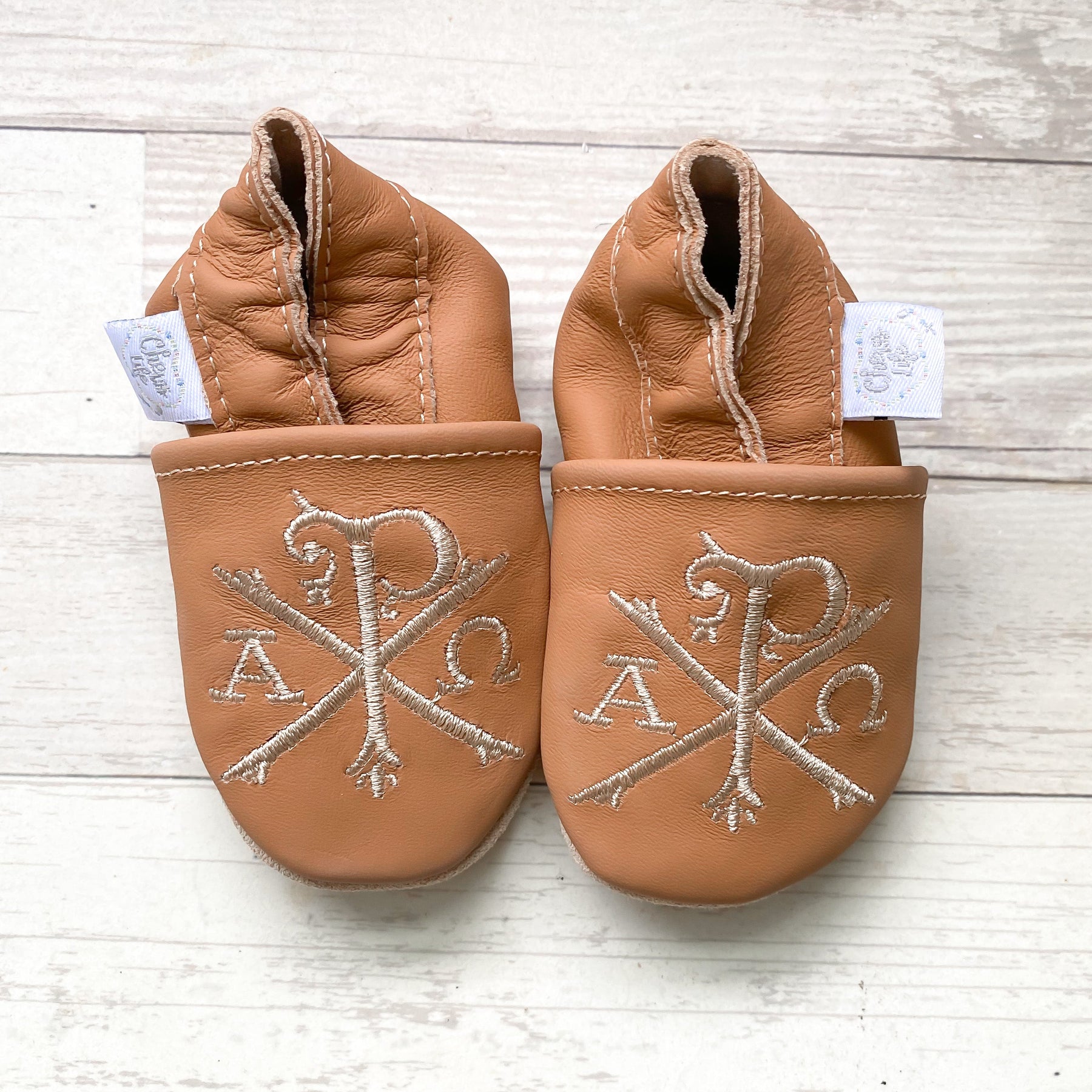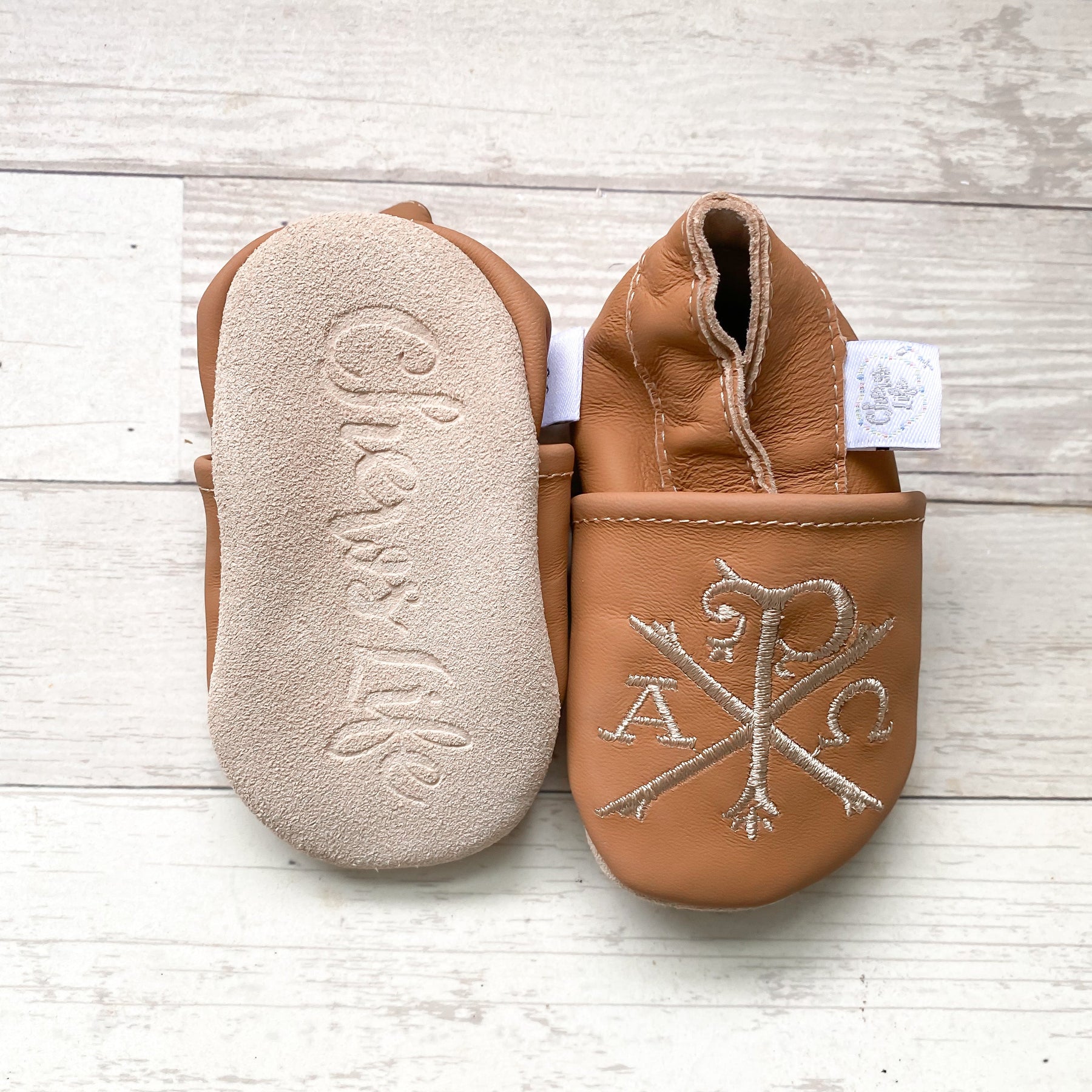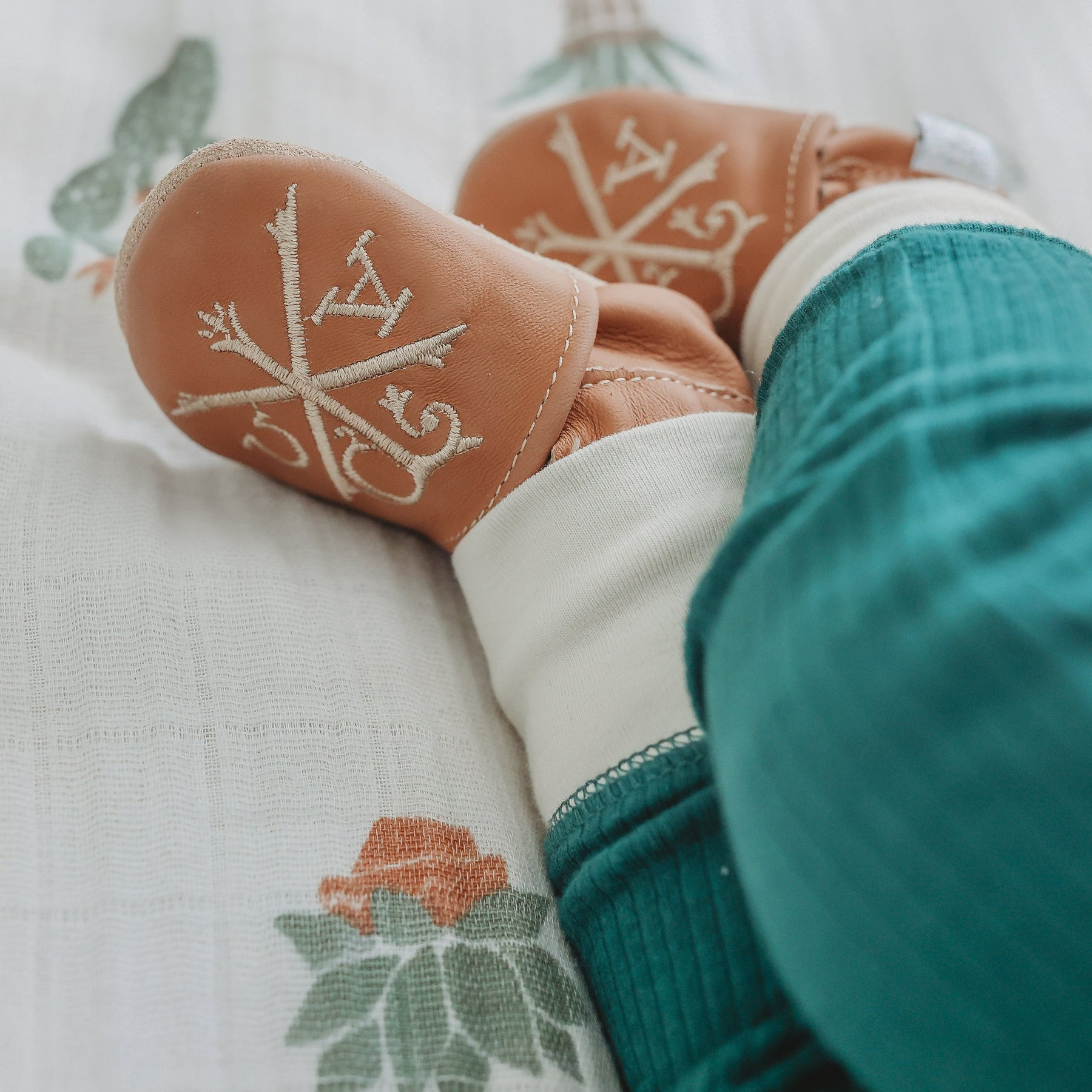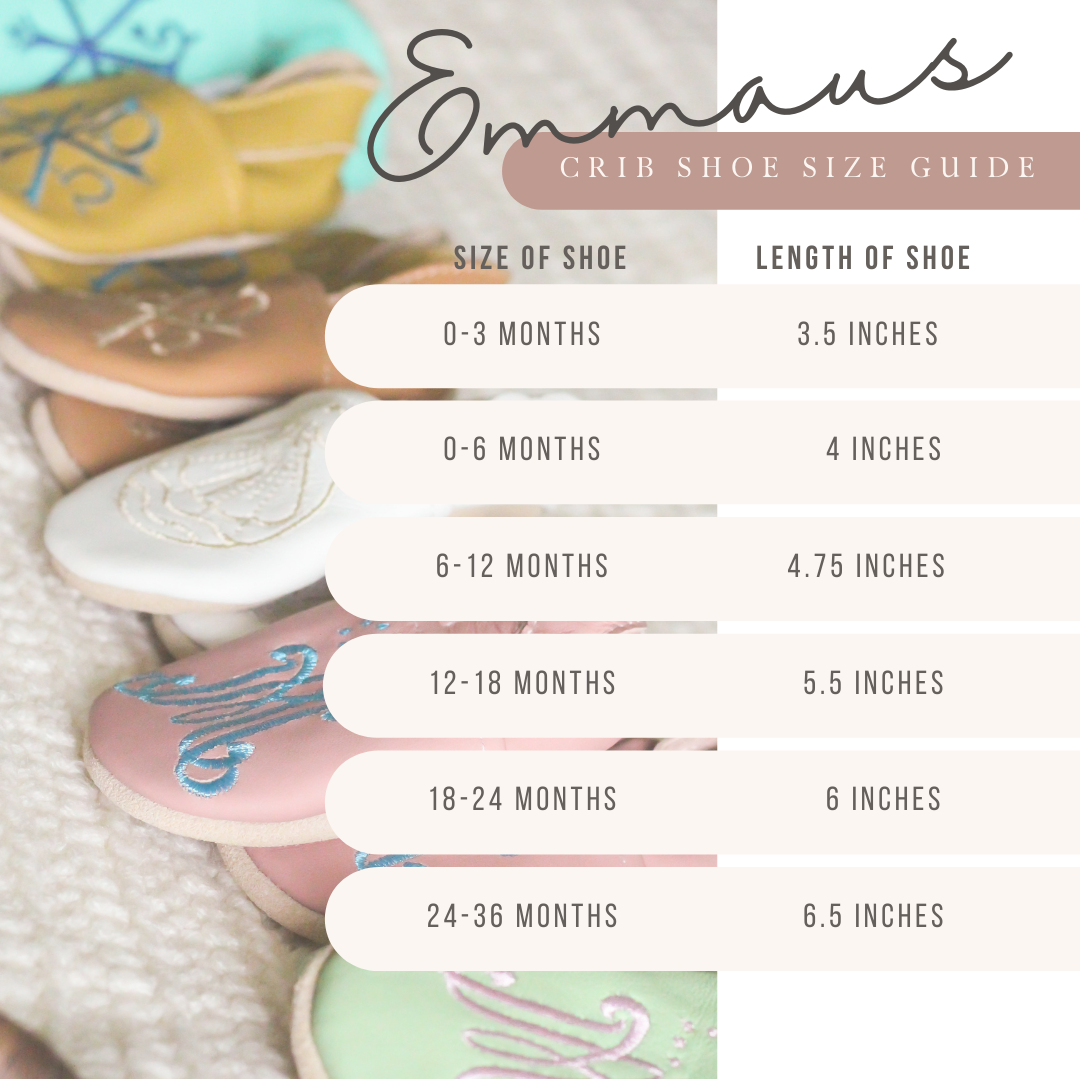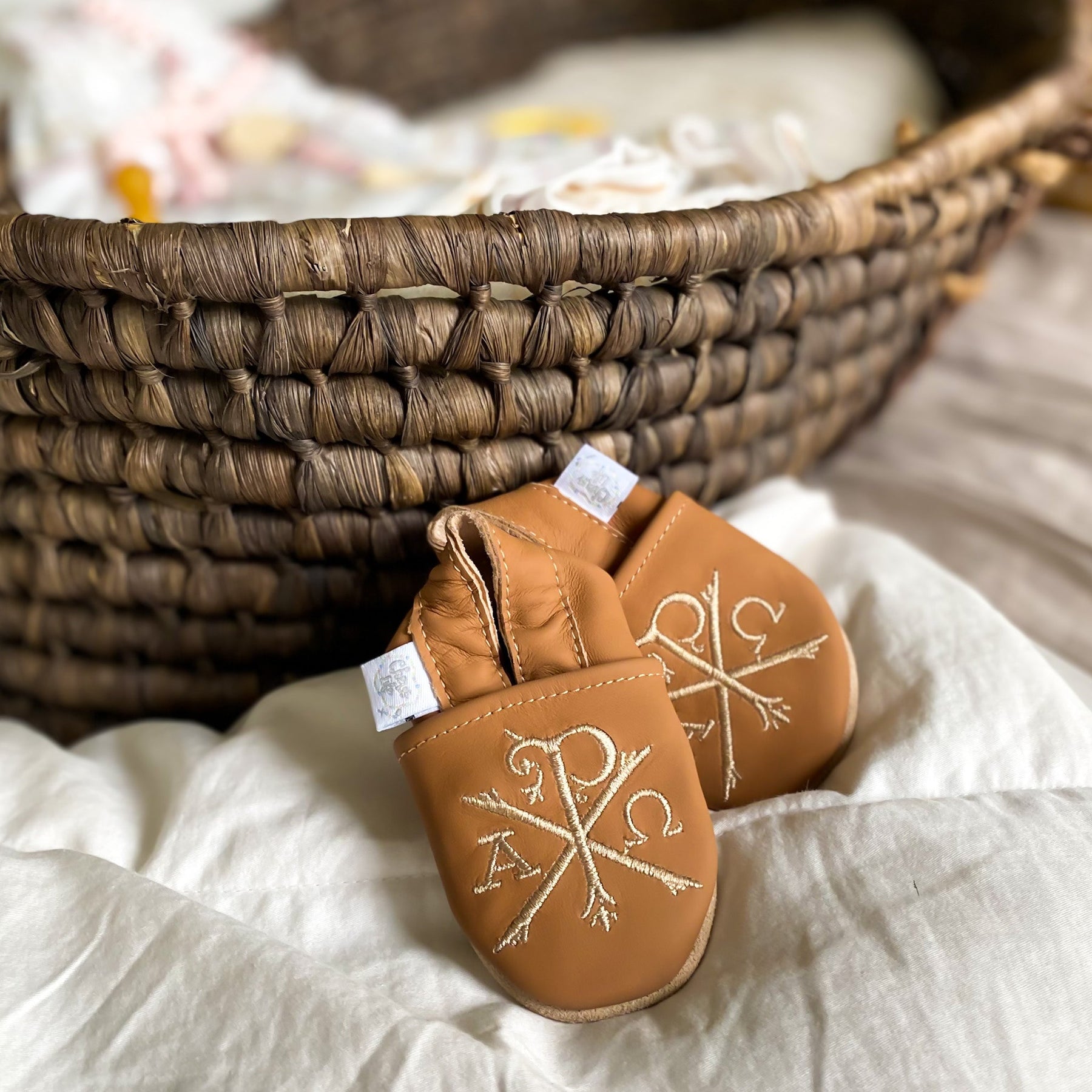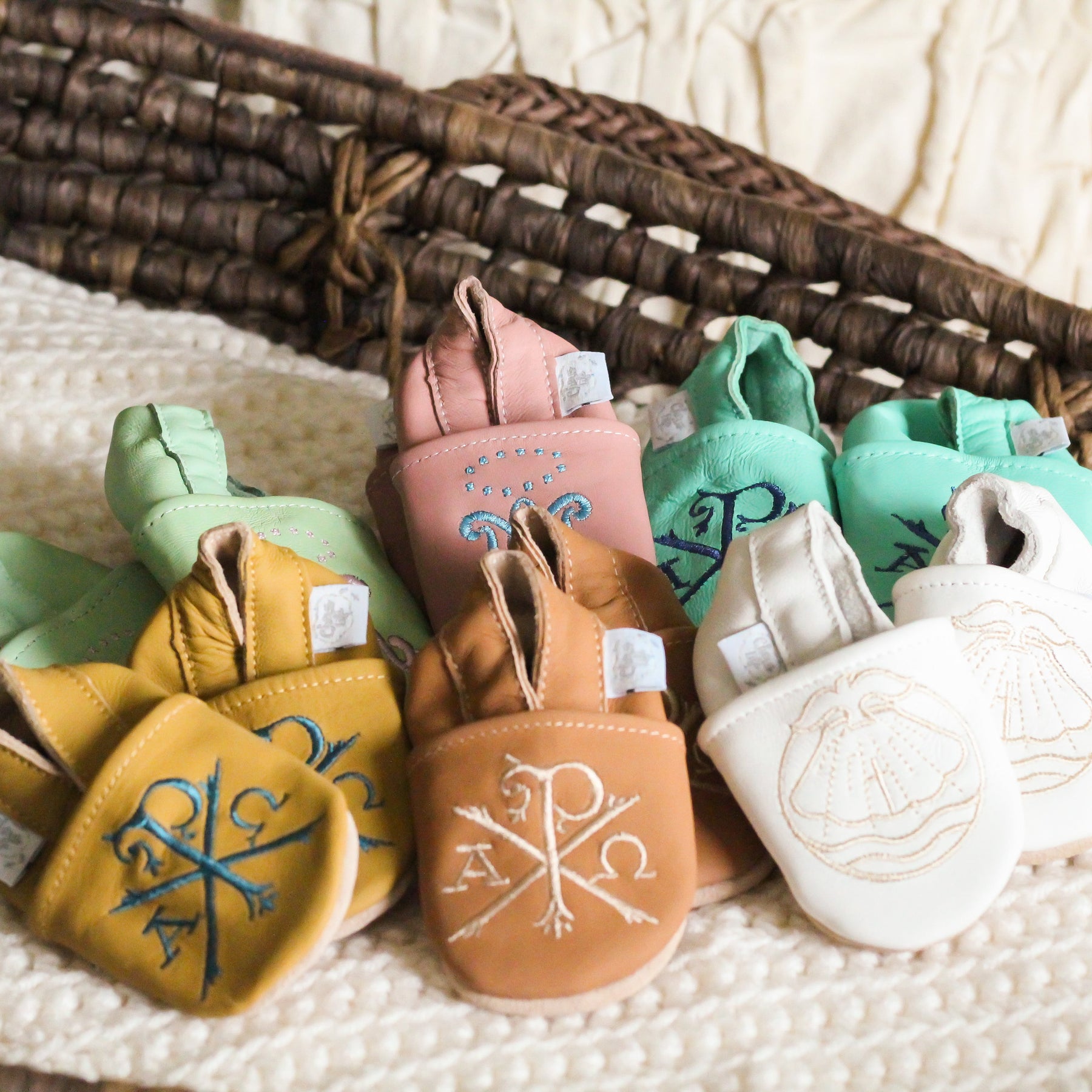 Emmaus Crib Shoes | Chi Rho | Caramel
See more Crib Shoes here.
These cozy crib shoes are the perfect accessory for your little one. Not only do they feature ultra cozy material, but they also have a beautifully embroidered Catholic symbol. This symbol is a great way to teach your children and also help them to be comfortable sharing their faith from a young age. The symbol on these shoes is the Chi Rho. This symbol has been in existence since very early Christianity. It was commonly used to designate Christian places. The Chi Rho is formed by two Greek letters: the chi and the rho. These two letters are the first and last letters of the name of Christ in Greek.
Cutest shoes ever!
We love our little caramel Chi Rho Shoes. My son is a year and a half and wants to show them to everyone we pass by. We also love the crib shoe style that allows his feet to feel natural and not shoved into a rigid shoe.
Highly recommend
So glad I bought these for my 1 year old. Perfect shoes for the beginner walker. Very light weight, made of durable leather, and super cute. I highly recommend these shoes.
Emmaus Crib Shoes | Chi Rho | Caramel
Crib Shoes
I purchased the caramel color (Chi Rho) crib shoes for a baby shower gift and they are just beautiful. My order was shipped quickly too!
Emmaus Crib Shoes | Chi Rho | Caramel